No Comments
Nebraska Brewing | Brunette Nut Brown Ale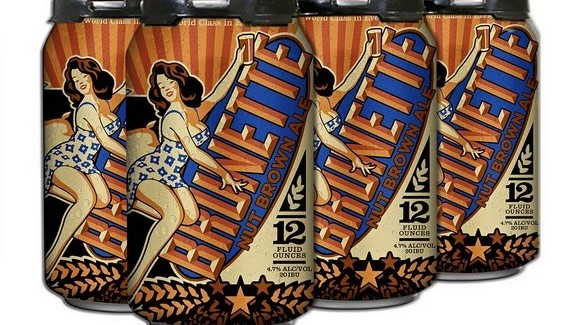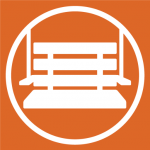 ABV: 4.8%
IBU: 15
Although I typically write about Northeastern craft beers, I could not resist ordering a Nebraska Brunette Nut Brown Ale this past week while at happy hour. If not solely for the name, then surely for the implication of it's flavor. Being that I have been a brunette since birth, I firmly believe that we do it better — whatever "it" may be — which in this case, is choosing the most delectable craft beers from a remarkably curated menu.
I am a fan of the beer-drinking experience in its entirety, which (to me) includes all elements of the encounter from menu listing to logo, bottling presentation vs. draft taps, and of course the physical properties belonging to the liquid. In the case of Nebraska, my intuition did not fail me. The artwork panned around this canned brew displays a '50s pin-up gal, hand held high gripping her ale, propped atop a bag of nuts and wearing an expression of elation. What better way to dive into something new than in the company of a happy brunette?
As may be expected, the aromatics are rather sweet with an inkling of hops. Modeling an English-style Brown Ale, six unqiue malts are blended while utilizing a schedule that results in low-hop character. This technique transforms the maltiness into a nut-like flavor — which sufficiently makes me a "beer and nuts" kind of girl. Paired well with poultry and game, Thanksgiving would be perfect timing for drinking and sharing among friends.
In the craft world, Nebraska Brunette Nut Brown Ale has been dubbed the gateway beer that opened my taste buds to the domain of the malted. A spectacular, toasty find for a cooled-down evening in October. Cheers to all who've experienced my excitement in discovering this fine lady!