No Comments
If Craft Beer Settled Super Bowl XLIX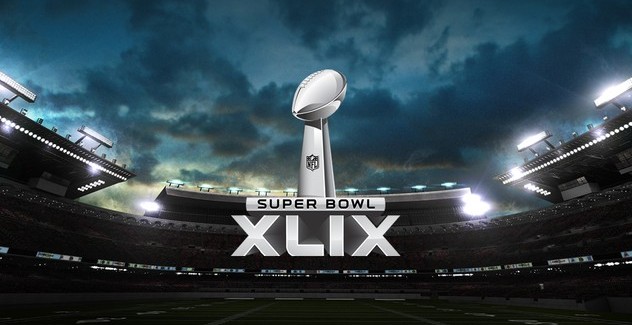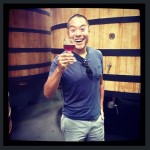 As you've likely discovered by now, we're not your average craft beer blog. And as such, we thought we'd take a bit of a different approach to this weekend's Super Bowl by asking what Sunday's outcome would be if craft beer settled Super Bowl XLIX.
For this coastal matchup we turned to two of our most spirited writers from the early days. Phil Joyce, who now serves as brewmaster at Powder Keg Brewery in Niwot, CO, but originally hails from Seattle, WA, and Gabe Bastos, the original snark master who lives in Boston and has started Twitter battles with the best of them. I, Tristan Chan will be moderating.
Boston Breweries to Represent the Patriots
Trillium – Great hoppy beers.
Pretty Things – Great everything. Jack d'Or will never let you down. Jack d'Or must die.
Cambridge – They don't put out a single bad beer. Paved the way for a bunch of people. And they know how to throw an insane Halloween party.
Mystic- They are real dorky about the shit you and I are really dorky about (yeast, history, terroir) and their table beer might be a desert island sort of beer for me.
Night Shift – Lacto sours to the DOME. Pucker up!
Seattle Breweries to Represent the Seahawks
Elysian – Despite the sell-out to AB-InBev, they have paved the way for so many breweries in Seattle and breweries everywhere. Founder Dick Cantwell is an industry legend and authored the Brewer's Association "Guide to starting your own brewery" – a book that I studied deeply and am very thankful for a lot of the insight and knowledge presented. Their pumpkin beers are world class, and they hold a pumpkin beer festival annually. Also, their collaborations with New Belgium have all been stellar.
Reuben's Brews – I have only been here once and it's only been open for around a year. But I ordered the taster flight and every beer was excellent. Nothing was just par. I was blown away. Service and atmosphere were unparalleled. They seem to use a little bit of Rye in every beer which is cool and their Rye IPA is spectacular.
Fremont – Great offerings and now distributed to me here in Colorado. Their annual fresh hopped beers are arguably the best in Washington state and their Barrel Aged Dark Star is one of the best BA Imperial stouts I've ever had. It's up there with Parabola and BCBS.
Mac n Jacks – Their African Amber is a Seattle-area staple. You can find it in almost every bar. Its especially citrusy but has a nice caramel malt balance. Story has it they actually use orange peel in the beer, which explains the citrus notes.
Georgetown – Similar to Mac n Jacks, Manny's Pale Ale is a Seattle staple. Great example of the style.
Wildcard (only because it's not a brewery): Finn River Cidery. The best ciders I've had just about anywhere. Traditional dry ciders and lots of interesting adjunct versions.
Verdict- I'll have to give the nod to Gabe and the Patriots on pure quality of Boston's top 5 craft breweries alone. No diss on Elysian, Fremont and Reubens but aside from those top three the rest are pretty insular to the state.
What are you drinking right now?
Gabe- Ballast Point's Sculpin in cans. I did a real shitty job at planning for this storm. So fridge beer shopping was done at like, PM last night, when the storm had already started, which meant I had to go to the crappy liquor store around the corner from my apartment and my choices were pretty limited. So I picked a 6er of this, and a 6er of Firestone Walker's Union Jack. Oh, also, two big cans of Sapporo. Had we planned this, I would have liked to be drinking one of the latest releases from Trillium. I haven't been down there in months, and they just keep coming out with crazy shit. I guess it's a good thing for my wallet. you?
Phil- I would like to point out that the New England kid is drinking west coast beer. Drinking a Dry hopped Sieze One saison at Powder Keg. Dry hopped with Tahoma and Cashmere hops. Nice and floral, slightly citrus and tart. It's awesome.
Gabe- Nice self-promotion there! And I am not sure you could claim that point there, this whole maneuver with all West Coast points go to you. Because one of the things I was gonna argue against Seattle as a beer city – hold on tight folks, this is gonna be kind of a strech – is that all your shit stays there! I can't think of a single Seattle brewery with a huge distribution network.
Phil- Pyramid, Elysian—
Gabe- I mean, Elysian is belgo-brazilian at this point, right? And do you get Pyramid in colorado?
Phil- Pyramid is everywhere. Fremont is also awesome and Crooked Stave now distributes them in CO. That being said, most of the great beer in the Seattle area is pretty regional and not huge distribution. Focusing on local events and focusing on quality over quantity. I'd rather not be reminded of the recent Elysian sell-out.
Verdict- Phil wins this arguement, a) for shameless self promotion (We wouldn't be where we are today as a site, if we didn't change every homescreen on every Apple Store computer to PorchDrinking.com, also, Gabe using Juno as a cop-out for drinking a West Coast beer during an East v West debate is poor form.
[Note from Gabe: So I guess Pyramid distributes to MA? Who the fuck knew?]
Tom Brady or Russ Wilson?
Gabe- 3 super bowl rings. 6 AFC titles. The most talked about model of the last 15 years. How's that even a question? You misplayed that one. I could have given you Richard Sherman, because you know that's my dude. But Wilson? Nah.
Phil- He's young, but hasn't lost to Tom Brady.
Gabe- Yet.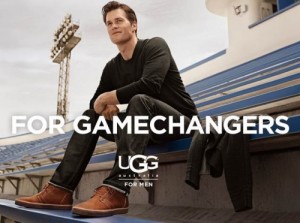 Verdict- Ill have to go with Russell Wilson solely because Tom Brady wears Man Uggs. Also I love openly mocking Wilson for those cheesy American Family Insurance ads.
Best Sports Legend
Phil- History wise, BOS is going to dominate here. But I'm going to have to go with Ken Griffey Jr. and Gary Payton/Shawn Kemp.
Gabe- Yeah I picked this one to run up the score. But I gotta say, those are stronger candidates than I expect. Well…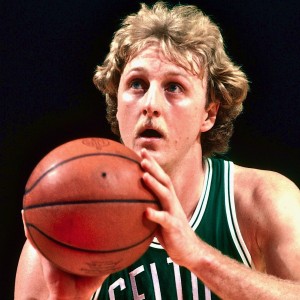 Beat that.
Verdict- If Phil had mentioned Detlef Schrempf it might have been slightly closer, but Boston wins this hands down.
Which one is the better beer city?
Gabe- I don't think I can make much of an argument here. There are things I love about the Boston beer scene. I love that I made friends at just random beer events, and I can reliably count on seeing them at almost every other beer event. But we are small bunch, and kind of young, and immature sometimes. The law is not on the side of a strong "craft" beer culture here. At all. It seems like Seattle has been supporting its local guys for a while. And even though the beer mostly stays there, it had a culture impact on other areas of the country. It's kind of a good example to follow, I wouldn't want to argue against it.
Phil- Yup. Couldn't have said it better myself. While I'm still distraught over the Elysian sell-out, I have to say Elysian and Dick Cantwell still get so much credit for helping usher in an awesome beer culture in Seattle. Their Capitol Hill Pub is without a doubt one of my favorite hangout spots in the city.
Verdict- Seattle wins no contest. While Boston go the slight nod comparing top 5 breweries, the beer culture as a whole is so much better in Seattle.
Best Local Beer Accompaniment?
Gabe- East Coast Oysters – I suppose this could devolve into an East Coast v West Coast Oysters discussion. But we all know who's gonna win that one.
Phil- Oysters are such an excellent pairing. And I won't argue on East vs. West coast oysters because… yeah, but fish and chips is another Seattle favorite of mine. And you can't beat Pacific Ocean Halibut in Fish and Chips.
Verdict- Push… well ya know.
Best Musical Contribution?
Gabe- Shit. I am in real trouble in this one. But Guster!
Phil- You should hide. The only play I have to make here is Jimi. I won't completely dominate you by making a full list.
Gabe- Yeah. Damn. Jimi.
Verdict- Seattle… Jimi, Sub Pop Records, Nirvana, Pearl Jam, the Shins, hell even Macklemore!
Best TV show/ movie set in Seattle vs. Boston
Phil- Grey's Anatomy, Weeds, Private Practice, 10 things I hate about you, Twilight
Gabe- For tv show I suppose I have to go with Cheers, right? I mean, I have never seen the damn thing, I've gone been dragged into one of their bars only once. Paid way too much for a shot of Jameson and a pint of Boston Lager, because when in Rome. And left. I won't name any names here, but I had a guest in town that went into the bar because he didn't feel like buying Tylenol and his back was hurting him. So yeah, it's a half-hearted argument at best. But movies! Good Will Hunting. Ted. Fever Pitch (only god can judge me). The Departed. Mystic River. Gone Baby Gone. Legally Blonde. Love Story. And then the lolzies ones: The Heat, 21, Boondock Saints (the favorite movie of all people who misjudge how good they are at movies), Celtic Pride.
Phil- I think the history aspect of Boston really benefits you again here. The Departed is one of my favorite movies, so I'll have to concede there. But Cheers?!?! Yeah, I'll take the TV show. Haha. Unless you agree to be that guy at my bar so we can actually hang out. In which case I'll give you the benefit of the doubt.
Gabe- I'm so absolutely clueless about that show, even after living here for 4 years, that I still have no idea what "that guy at [your] bar" would mean.
Phil- So clearly your confidence in that show is pretty low.
Gabe- Here's the thing: if people who like that show come into this town, and all they wanna do is go to that fucking bar, even though it's clearly a tourist trap. Then the actual show must have some value, right? Or else how would people be able to justify going into those places? But then again, you could argue that maybe the fact they are going into those places shows that their taste shouldn't be trusted.
Phil- But people go to Gillette Stadium. to watch the Pats lose, so, it's kind of the same thing.
Verdict- Why is this even a category?!
What is our wager on the game?
Gabe- Ha. Like I mentioned before, it's hard to wager beer with you when you have a case of it in my apartment that needs to get sent. And it's tougher to wager because I genuinely like Seattle, the city and the team.
Phil- Speaking of likable, did you see the new SI cover?! Any Sherman haters can die in a fire. He refused to be on the cover alone because the reason the Seattle D is so good is because they are all good and play well together as a team. What a class act!
Gabe- And I feel like for both teams there's a huge "us against the world" type thing and in both cases I don't get why people hate those teams/ people so much. They are not the yanks, for fuck's sake.
Phil- I couldn't agree more here. And Similar to Sherm's team mentality, I really respect Brady and his contract and pay negotiations to be able to keep the salary cap down and bring on more talented players around him. I think both teams have a deep respect for the game and the team as a whole. I really appreciate that.
Gabe- How about this: Boston wins…you switch your profile picture to a picture of Brady (not in an uggs ad).
Phil- Winner ships their jersey to the loser. Loser has to wear said jersey for a week and take a selfie every day and post to Facebook/Twitter. No exceptions..
Gabe- I don't think that's going to fly with the owners of my restaurant. Certainly not for a whole week. But I'll do my best. Deal. Don't fuck me Brady.
Phil- Also, I see a really simple solution here… Own your own restaurant 😉 This also means you'll have to figure out how to use UPS/USPS/FedEx – clearly you're lacking in that department.
Finalized Bet: Loser has to change their profile picture to one player from the opposing team for a week (both Twitter and Facebook). Loser also has to wear the winner's jersey for an entire day and it has to be worn in a public place where they will likely be heckled by friends and receive poor service from the bartender. A selfie must be taken and posted to social media.