No Comments
Perennial Artisan Ales | Abraxas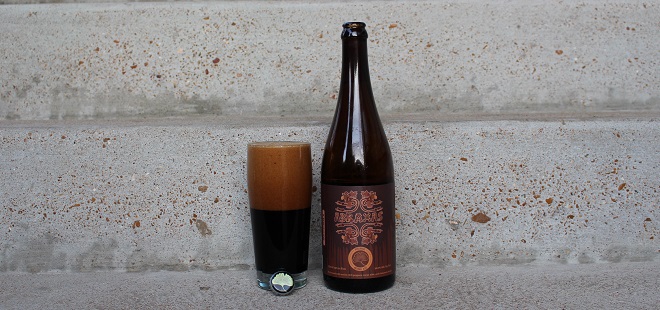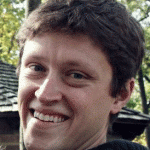 ABV: 10%
IBU: 80
Abraxas from Perennial Artisan Ales here in St. Louis is 750 milliliters of cult following. The release day this past year included a parking lot stuffed with license plates from all over the country. The weather was chilly that day but it didn't put a damper on the bottle sharing, donut eating, weekend morning fun. At some point, the Perennial folk walked through and handed out two coupons – one for Abraxas and one for Coffee Abraxas. Willy Wonka Golden Ticket style. Game on.
Why such a big event for a couple bottles of beer? Because once you've been drinking your way through the craft beer scene for a while, you're going to end up looking for something different, something outside the usual options. I'm not knocking Stone IPA, it's tremendous, but if you're in the mood for something more complex that really challenges your palate, Abraxas is a good option.
It pours a very dark brown and though I boned the photo op, the cascading was glorious. What followed my exuberant pour was precious beer overflowing the glass. Would it be weird to say I licked the side of the glass to clean it up? If so, then I pretend I didn't. The head settled into a thick, nougaty looking top. If you've ever looked at the inside of a Snickers, it's like that. You sort of want to just chew on it.
At first whiff and sip, you know this is something intense. I noticed some astringency but as I let the beer warm up some, that fell away and was replaced with chocolaty spiced goodness. On my second glass, I let it sit for about 15 minutes and felt the beer had really opened up allowing for a more fully understood profile. Definite chocolate notes with a nicely balanced blend of heat from the chiles and cinnamon sticks.
Frankly, I don't think my palate is refined enough yet to really nail what's going on in this beer. It's complex and unique but in a very good way. I imagine some beer tasting education would go a long way to completing a solid review of Abraxas. That being said, you don't need to be a beer snob to enjoy this brew, just a beer enthusiast. On a side note, it paired very nicely with chicken piccata and sautéed kale.
Follow Niel on Twitter @WaveTrainLLC