29 Comments
*Updated* 2015 Craft Beer Release Calendars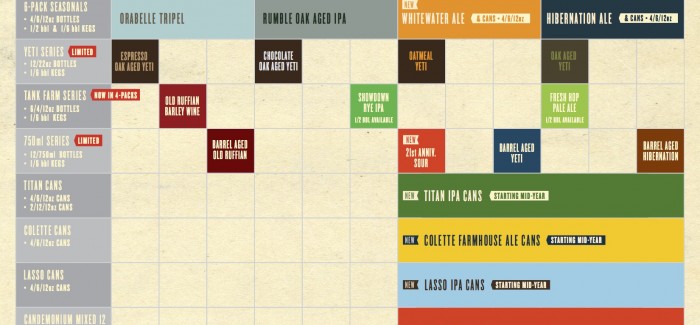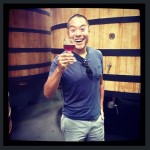 Visit our 2016 Roundup of Beer Release Calendars
*Updated 10/25/2015 at 11:20 A.M. EST w/ Oskar Blues
*Updated 3/15/2015 at 02:05 A.M. EST w/  Excelsior, Foothills, Pretty Things, Santa Fe, Two Brothers, Victory*
*Updated 2/27/2015 at 6:30 P.M. EST w/  Beachwood BBQ, Brewery Vivant, Boulder Beer, Cambridge Brewing Company, Coronado, Fort Collins Brewing, Laurelwood, Nebraska Brewing*
*Updated 2/15/2015 at 11:45 P.M. EST w/  MadTree, Smuttynose, Terrapin*
*Updated 2/9/2015 at 2:30 A.M. EST w/  Lagunitas, Ommegang, Pelican*
*Updated 2/3/2015 at 1:50 P.M. EST w/  Great Lakes, Sun King*
*Updated 1/30/2015 at 11:50 P.M. EST w/  Allagash, Big Boss, Great Northern, Good People, and Ninkasi, Westbrook*
*Updated 1/28/2015 at 2:30 A.M. EST w/  Devils Backbone, Fremont, Golden Road, and Shipyard*
*Updated 1/25/2015 at 1:45 A.M. EST w/ Almanac, Back Forty, New Holland and Sly Fox*
(Special thanks to all of the breweries who willingly provided these calendars for publish and to Justin Vicroy who helped assist with the research for this post! We did not publish any release calendars without expressed consent from each brewery)
This is going to be a BIG year for craft beer. Many breweries who started developing around the beginning of the craft beer resurgence have begun distributing their product more widely, and several of the country's largest breweries are set for major expansions. With that wider distribution and those expansions, we'll begin seeing tons of new beers hitting store shelves.
So we figured we'd do our best to try to round up as many 2015 craft beer release calendars that we could from some of the country's biggest and most notable breweries. We'll keep updating this list as we receive more release details. If your brewery isn't listed and you'd like to share your release please reach out to us via our contact page and we'd love to add you to the list!
Colorado
Avery Brewing Company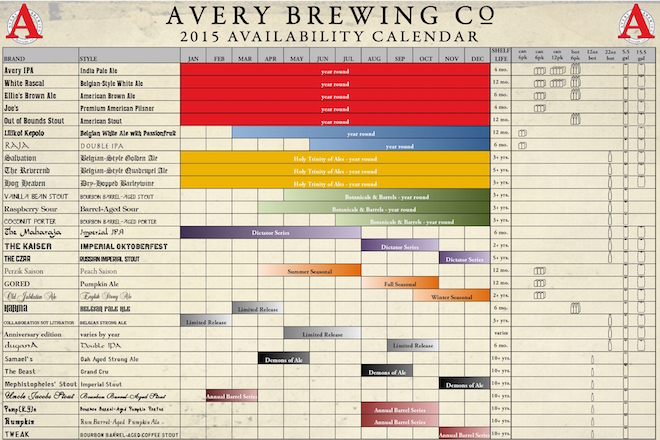 If there's one brewery who's fans will immediately reap the benefits of expansion, it's Avery Brewing Company. After a short hiatus, Avery has already begun churning out cans of Joe's Pilsner once again, but the big story here is the addition of a few tap room favorites like Liliko Kepolo which will soon be available in 4 pack cans, and Coconut Porter, which looks to be a bourbon barrel-aged spin off. Fans will also see several new surprises like Vanilla Bean Stout, Rasperry Sour, a Peach Saison, a new double IPA named Raja along with their already success lineup of core beers. In the immortal words of Samuel L Jackson, "Hold on to your butts!"
Boulder Beer Company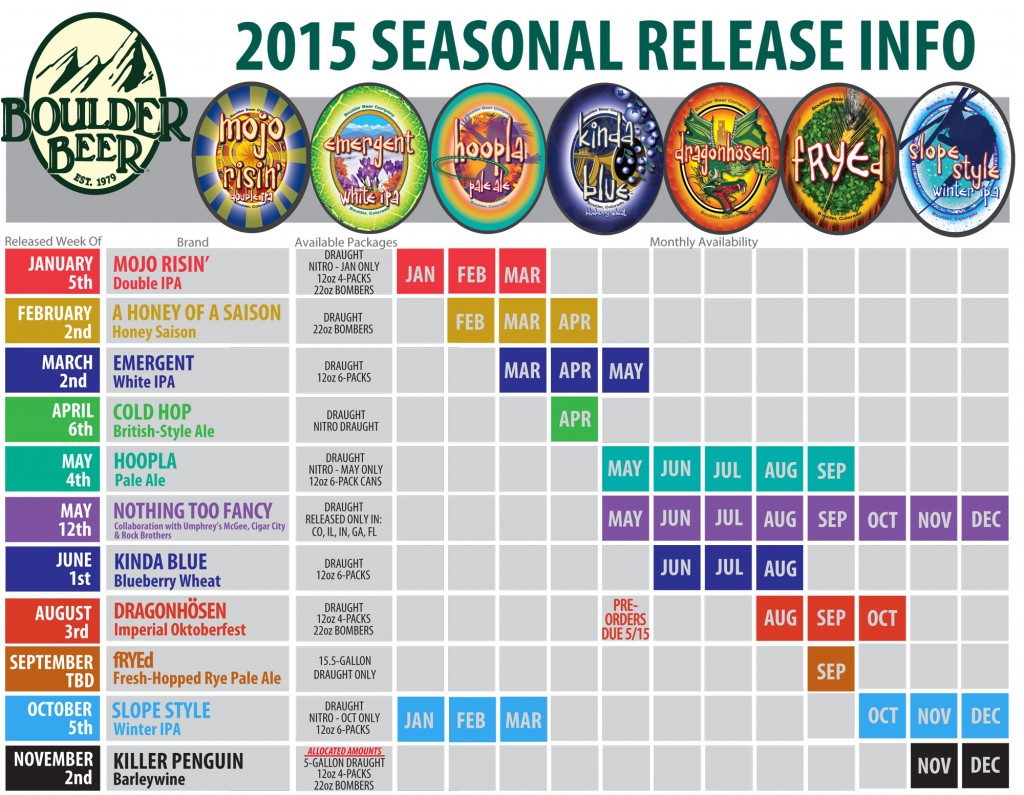 Fort Collins Brewing Company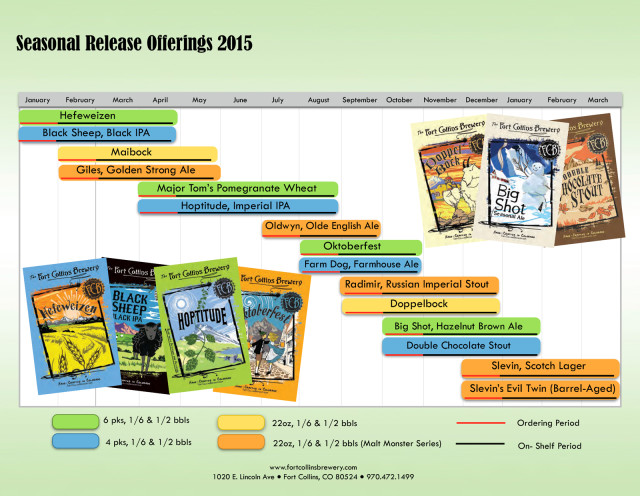 Great Divide Brewing Company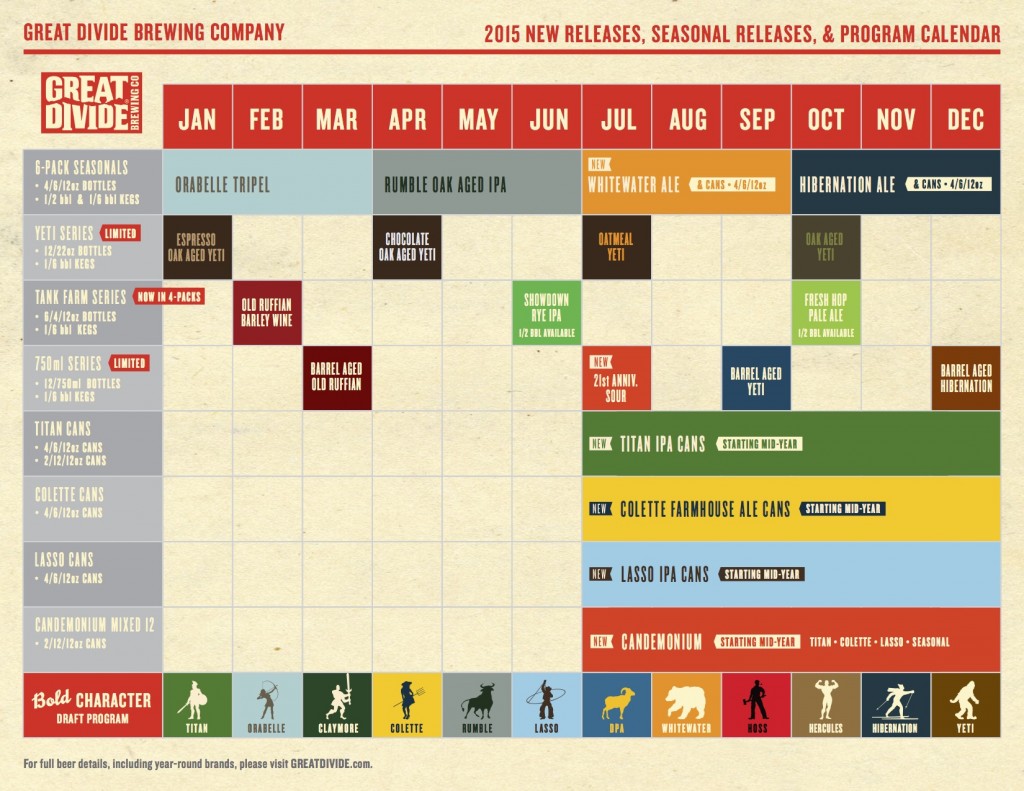 It'll likely be another year or two before we start seeing anything crazy new (crossing our fingers for their Cuvee, original Grand Cru or their other host of experimental sours) being distributed from Great Divide, however they will be introducing Whitewater Ale (all indications are that this is a session pale or IPA) as a new seasonal. We are highly intrigued by this year's 21st Anniversary Sour!
Left Hand Brewing Company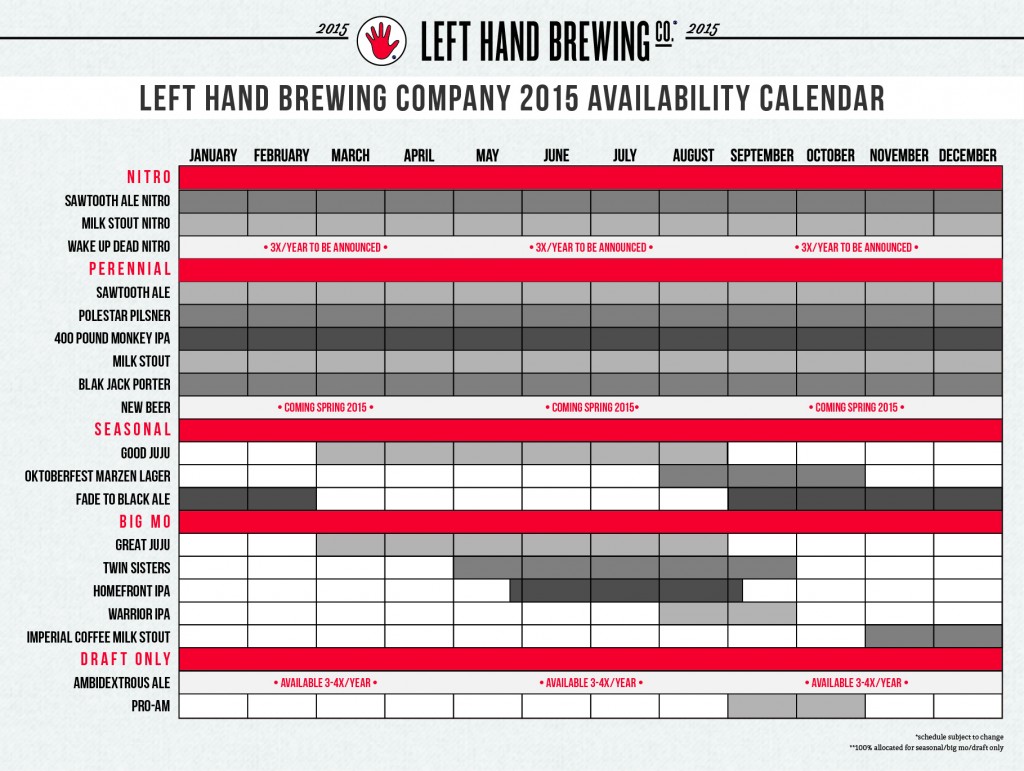 From the folks who brought milk stouts to the mainstream, it should be no surprise that we're most excited by the upcoming release of their imperial coffee milk stout. Beer for breakfast never sounded better.
New Belgium Brewing Company
New Belgium is gathering an up-to-date calendar to share. We'll have it back up as soon as possible! But what we do know… is that their Hop Kitchen series is going to be pretty fantastic w/ 3 new hoppy offerings arriving throughout the year. Their Lips of Faith series returns the classics (La Folie, Transatlantique Kriek, and Le Terroir) as well as a trio of new treats including their Blackberry Barley Wine, of which Vail Big Beers Belgians and Barleywine attendees got a sneak peek. Cap those off with a new August seasonal and exciting new collaboration in November which has us EXTREMELY giddy. Check back often for updates!
New Belgium is nearing the completion of their East Coast / West Coast connection and they don't appear to have lost any focus on introducing new beers in the process. We've already seen strong first quarter introductions of Portage Porter and Slow Ride Session IPA (which, in my opinion will be  Summer 2015's beer anthem, as Party in the USA was to radio plays in Summer 2010). Cocoa Mole makes a strong comeback in February, and then things really start to get interesting.
Odell Brewing Company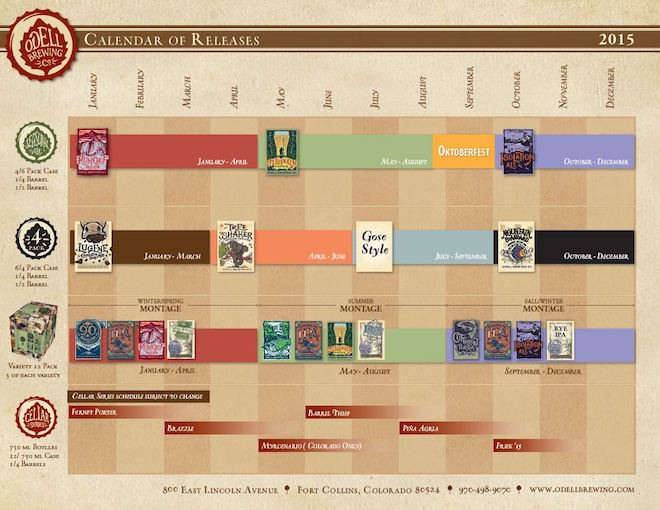 I am constantly blown away by how solid Odell's portfolio continues to get each and every year. There really hasn't been a weak link in any of their new seasonal additions as of late and this year looks strong once again even with a few shake ups. Firstly, Double Pilsner, who's artwork was perhaps the most stunning design in all of beer, will be replaced by a Gose Style, which has yet to be named (sign us up!). And while I loved Gramps Oatmeal Stout, it'll be replaced by a Rye IPA. We're interested to find out a bit more about this year's cellar series, Fernet Porter is back as is Friek but they'll be joined by Brazzle, Barrel Thief (which we did get a sneak peak of in the tap room and only remember that it was worth multiple return trips) and Pina Agria.
Oskar Blues Brewery
Still not much differing aside from the introduction of Pinner Throwback IPA, which is a well balanced, not overwhelmingly hoppy sessionable IPA that boasts great piney grapefruit notes. This will be another summer time favorite. However, we're still waiting for the likes of Death By Coconut, Chaka, and a few other tap room and special event only beers to make it to the mainstream!
Enjoy this post? Like Craft Beer? Please consider sharing this post with friends! Also follow us on Twitter at @PorchDrinkingCO or on Facebook.
National
We'll hold off on the notes for the rest of the national breweries for now but we'll just say, be sure to check out all of Boulevard's new additions especially the new Love Child #6
21st Amendment Brewery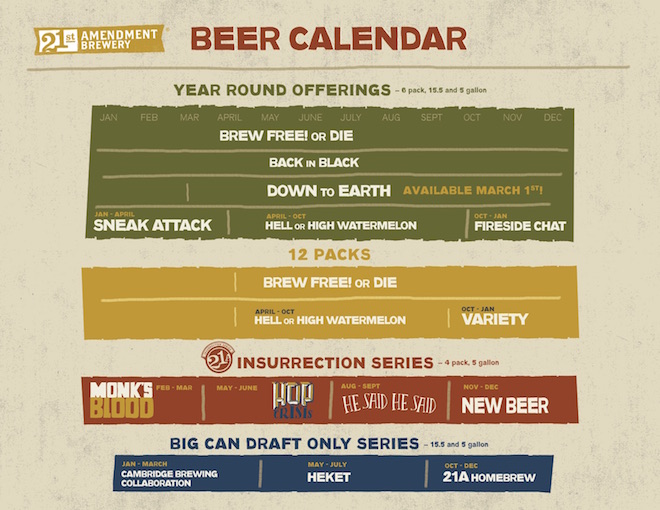 Abita Brewing Company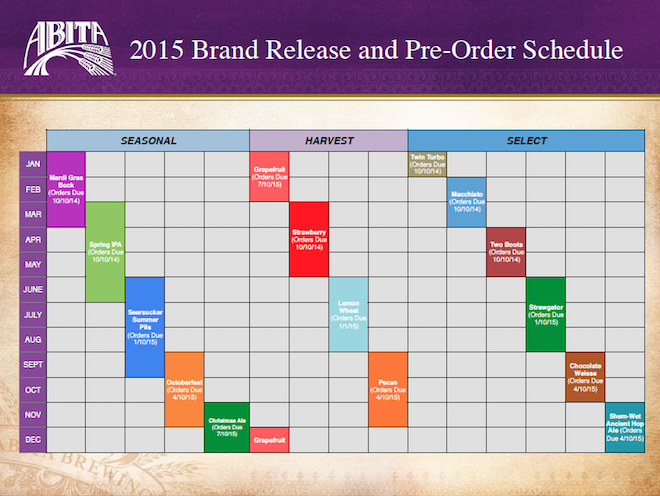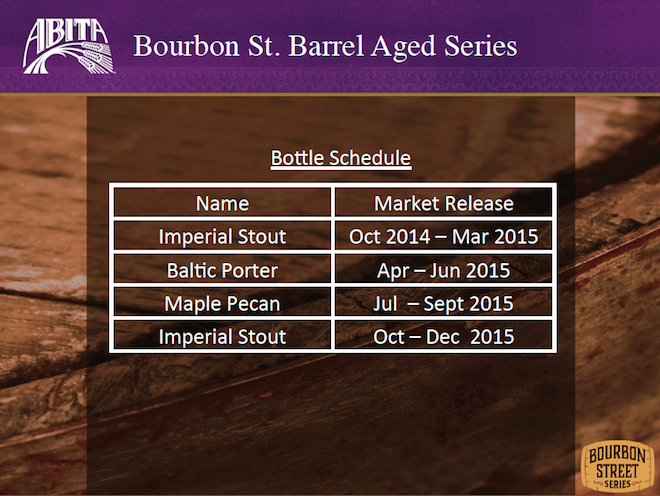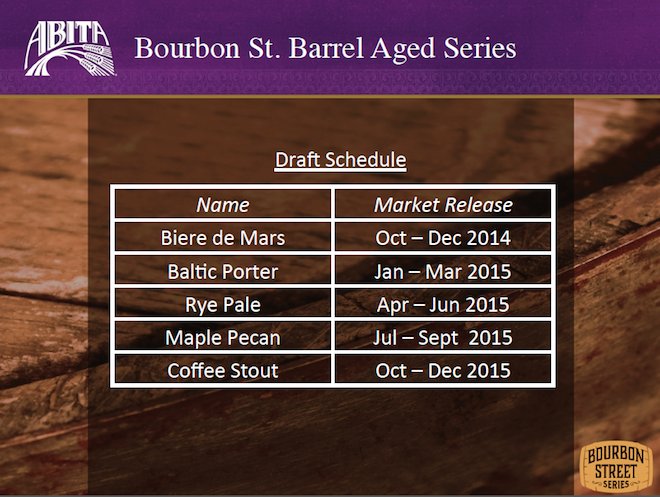 Against The Grain Brewery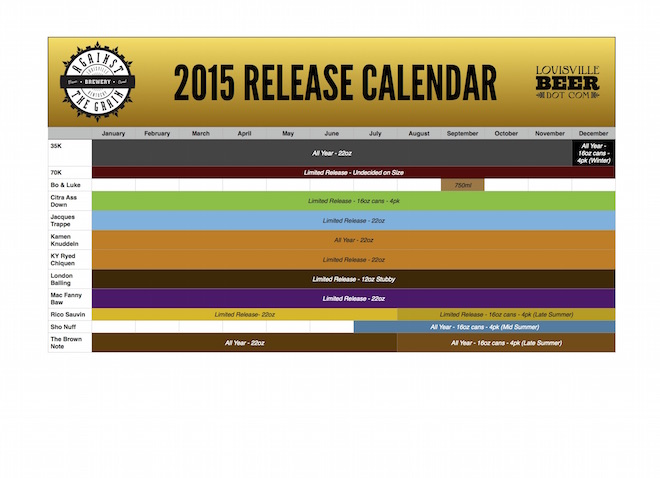 Alaskan Brewing Company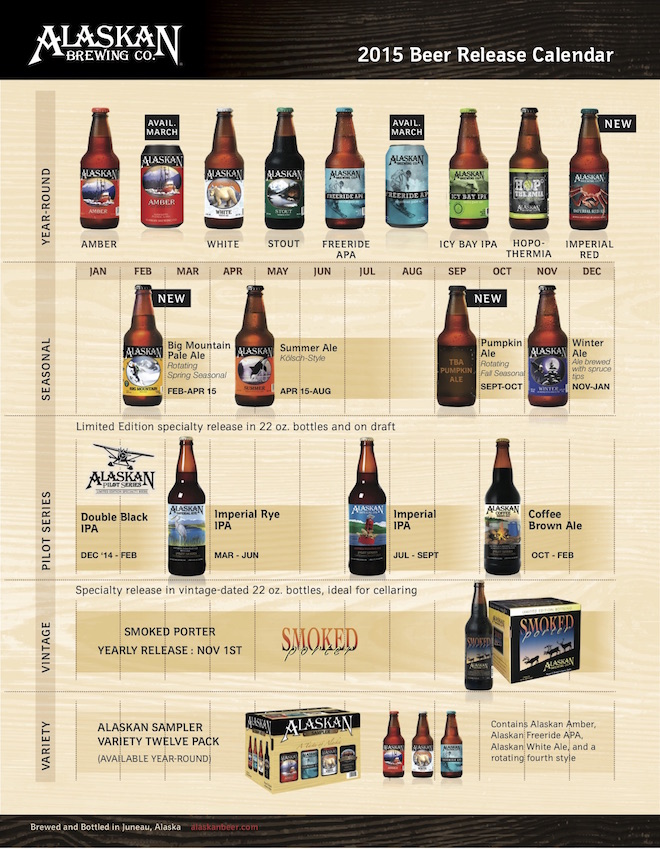 Allagash Brewing Company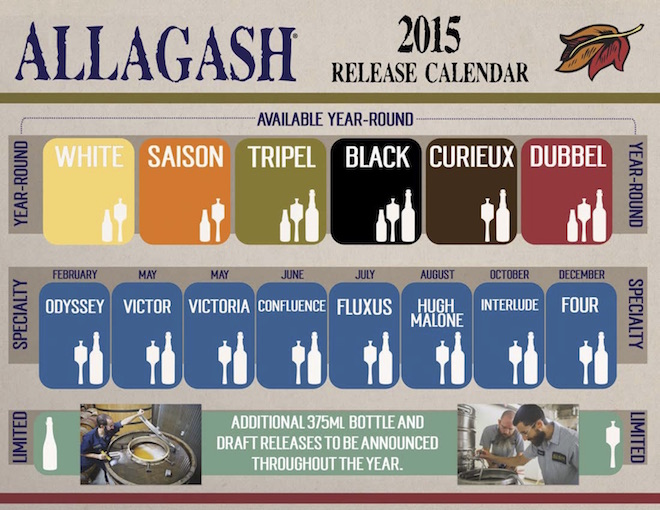 Alltech Lexington Beer Company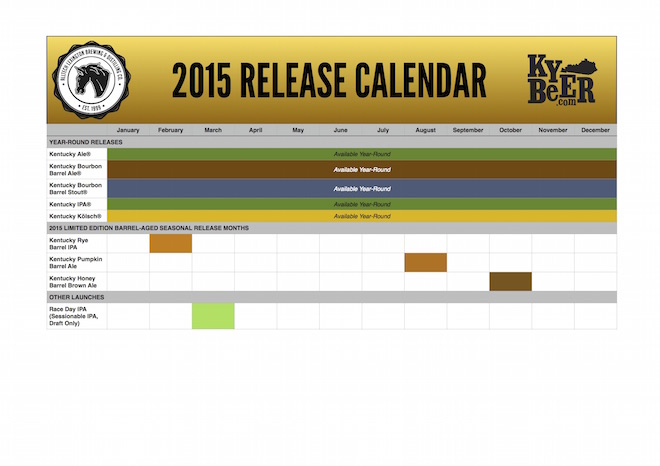 Almanac Beer Company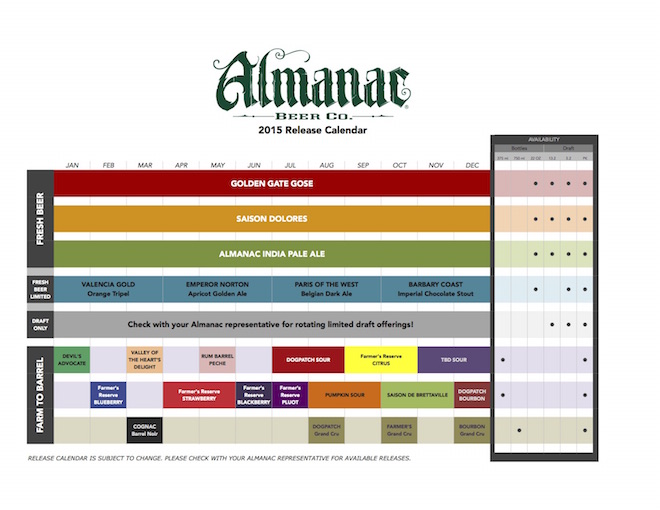 Back Forty Beer Company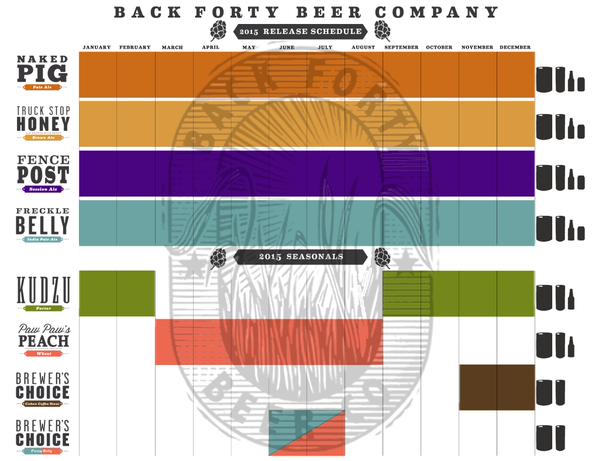 Bluegrass Brewing Company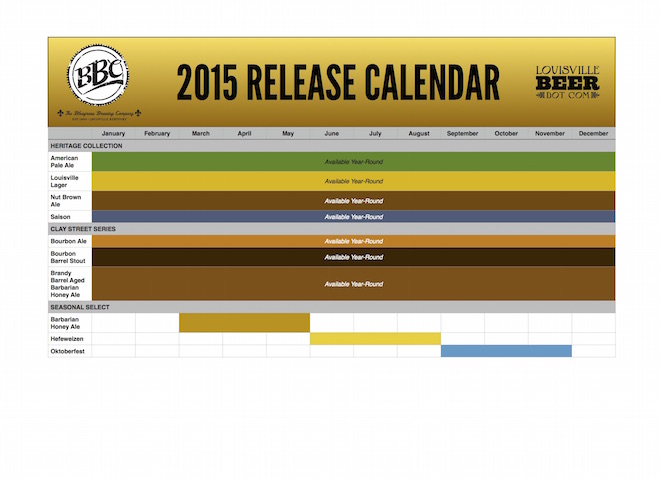 Beechwood BBQ Brewing Company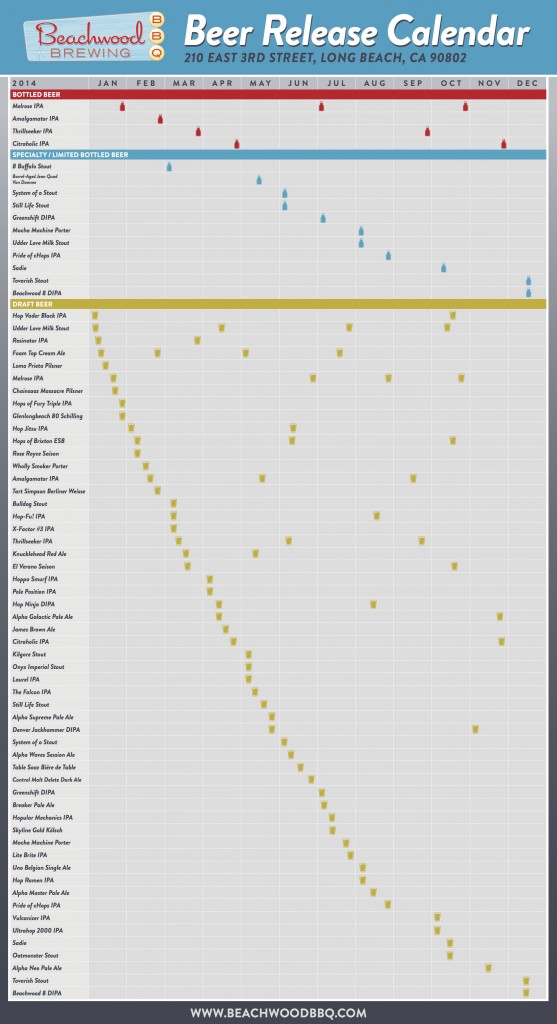 Big Boss Brewing Company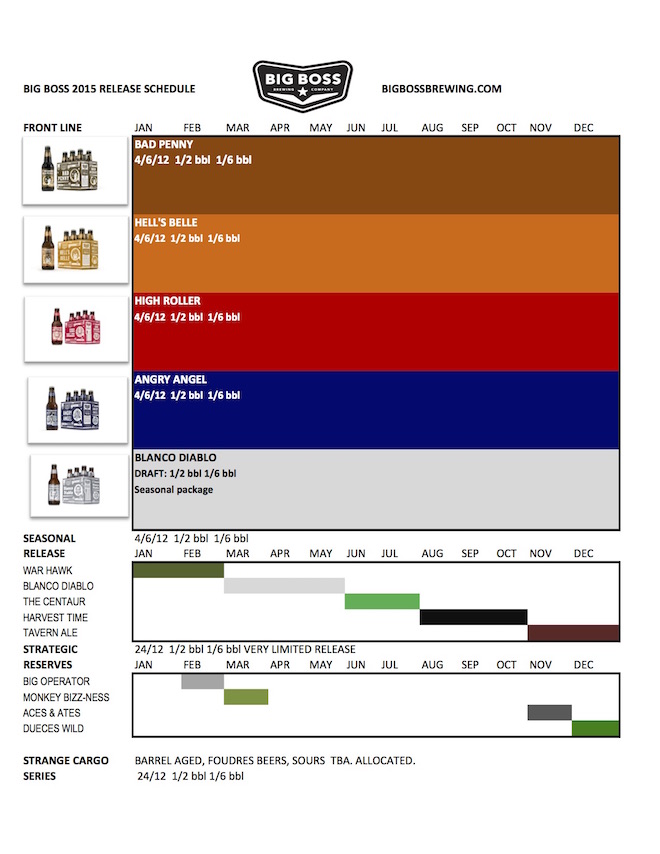 Bear Republic Brewing Company
Seasonal IPA's
| | | | |
| --- | --- | --- | --- |
| Beer | Style | Available Packages | Available  |
| Apex Special IPA | Double IPA | 22oz. bottles / draft | January – March |
| Mach 10 | Double IPA | 22oz. bottles / draft | New – April – June |
| Café Racer 15 | Double IPA | 22oz. bottles / draft | July – September |
| Racer X | Double IPA | 22oz. bottles / draft | October – December |
| | | | |
| --- | --- | --- | --- |
| Beer | Style | Available Packages | Available  |
| Hop Shovel | American IPA | Draft only | New – Year Round |
| Olde Scoutter's | Barley-wine | Draft only | January – February |
| Crazy Ivan | Belgo-American IPA | Draft only | March – April |
| Tripels Alley | Belgian-style Tripel | Draft only | May – June |
| Cher Ami | Belgian-style Single | Draft only | July – August |
| Black Racer | Black India Pale Ale | Draft only | September – October |
| Heritage | Scottish Wee Heavy | Draft only | November – December |
Bells Brewing Company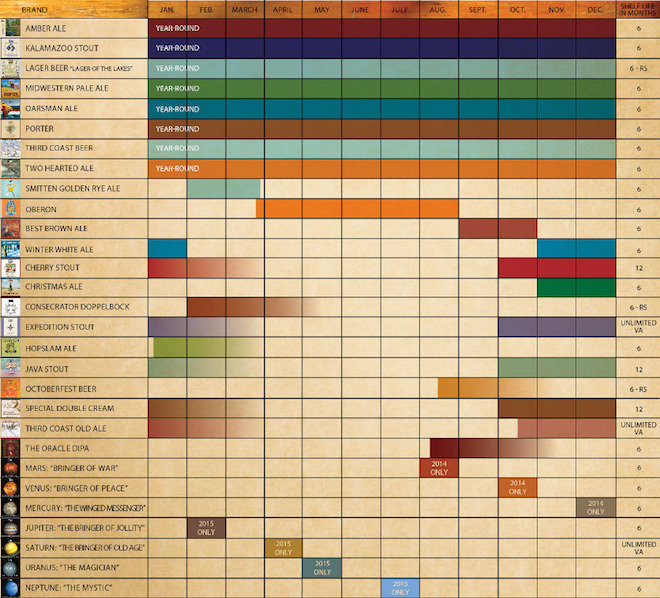 Boulevard Brewing Company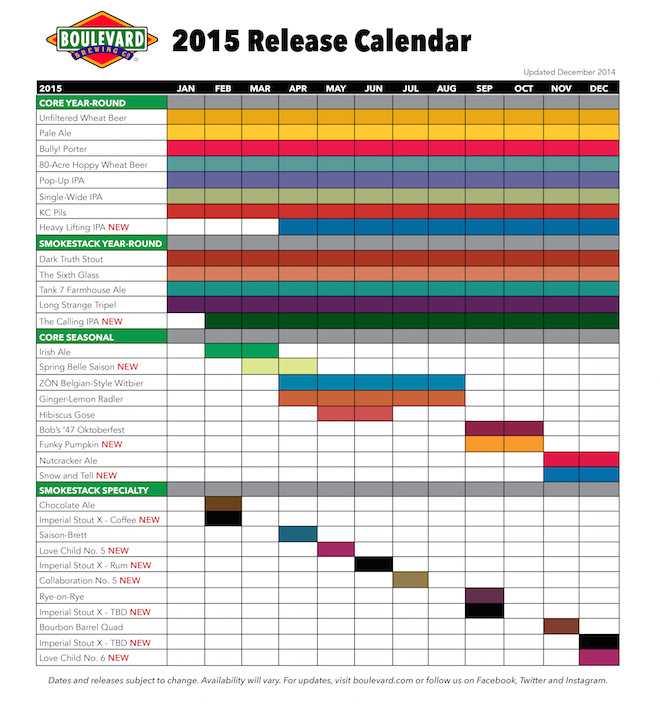 Brewery Vivant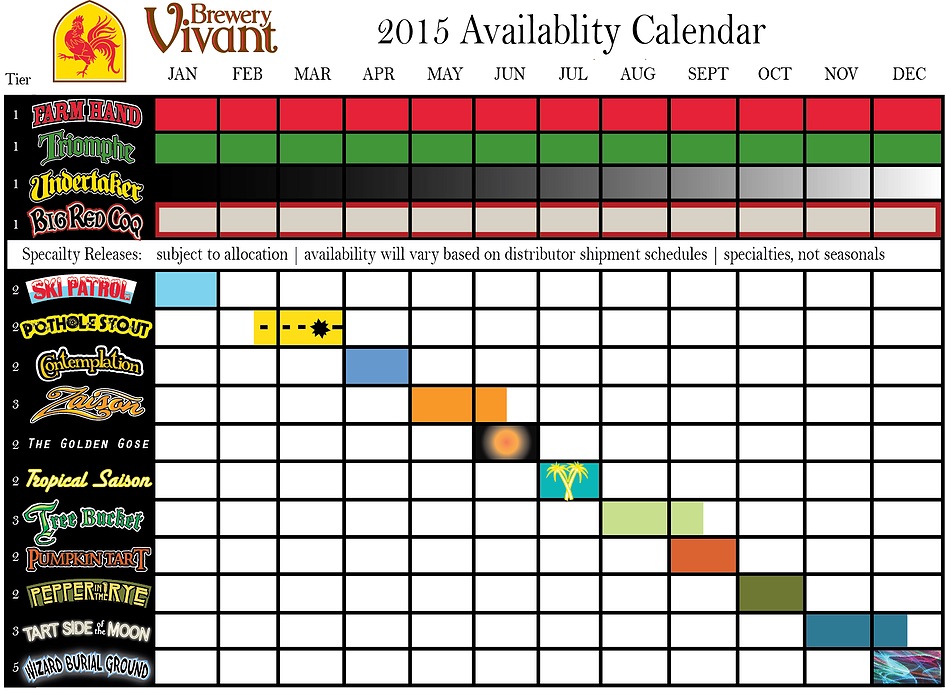 Cambridge Brewing Company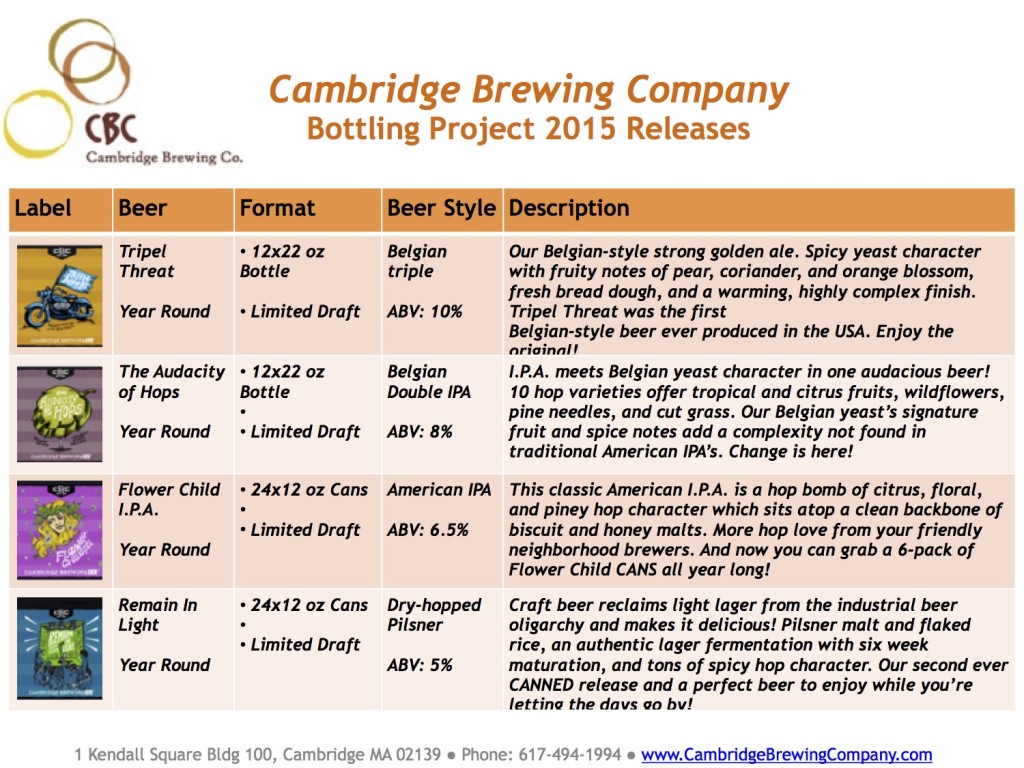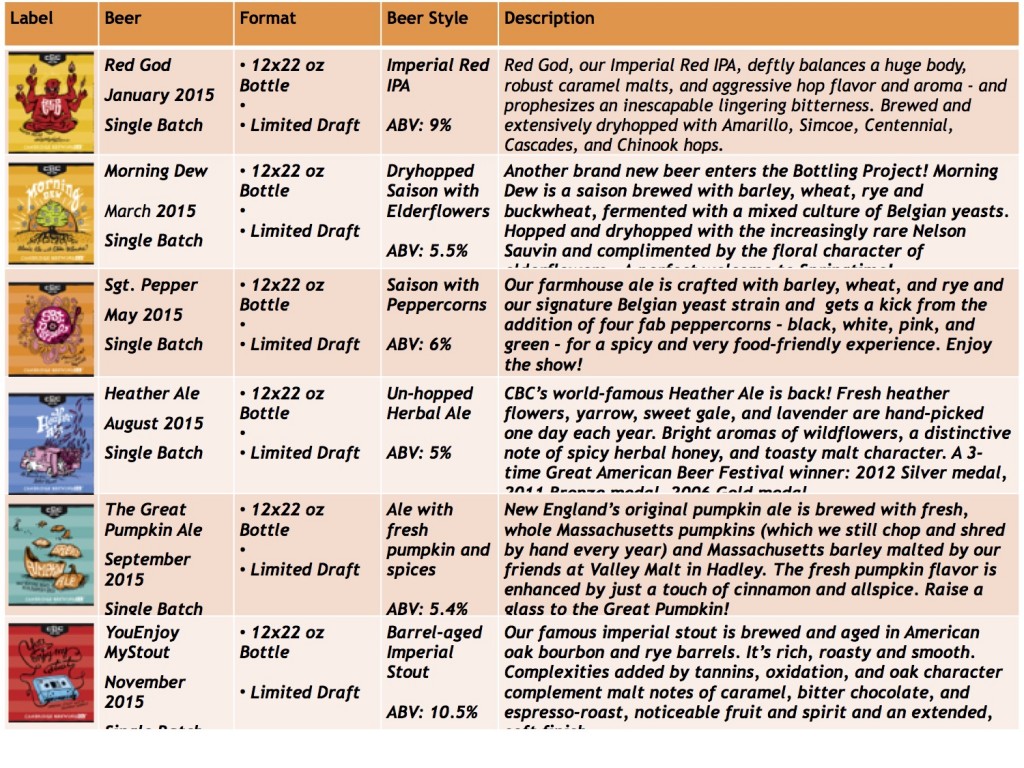 Cigar City Brewing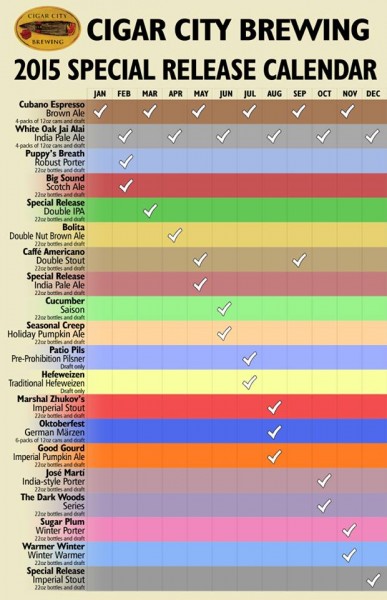 Coronado Brewing Company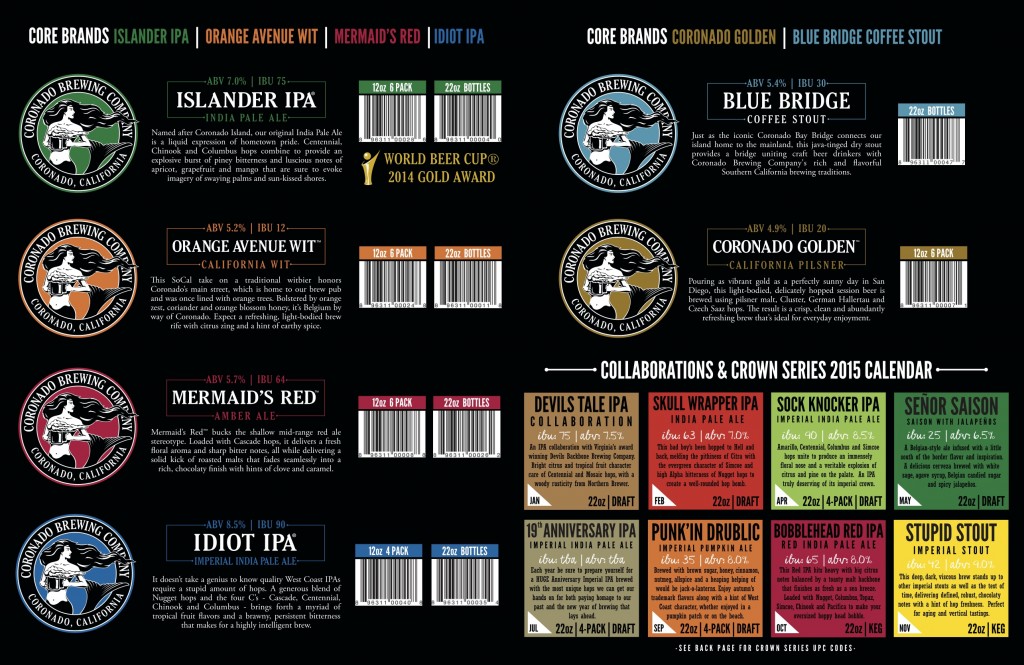 DESTIHL Brewery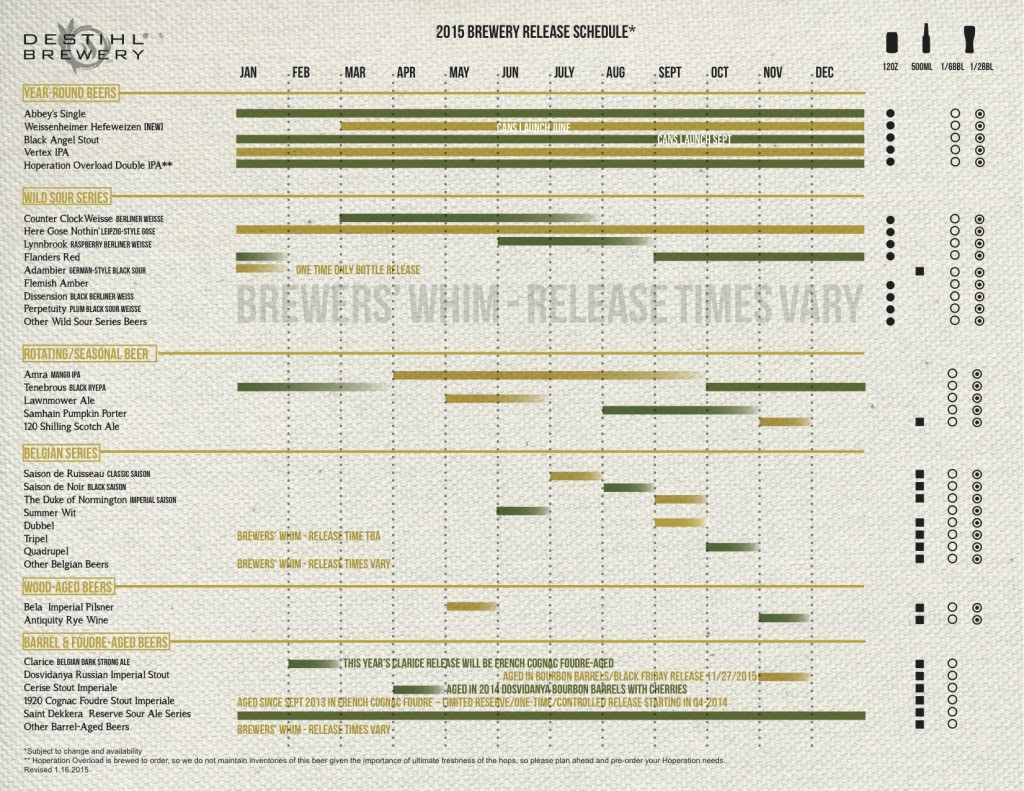 Devils Backbone Brewing Company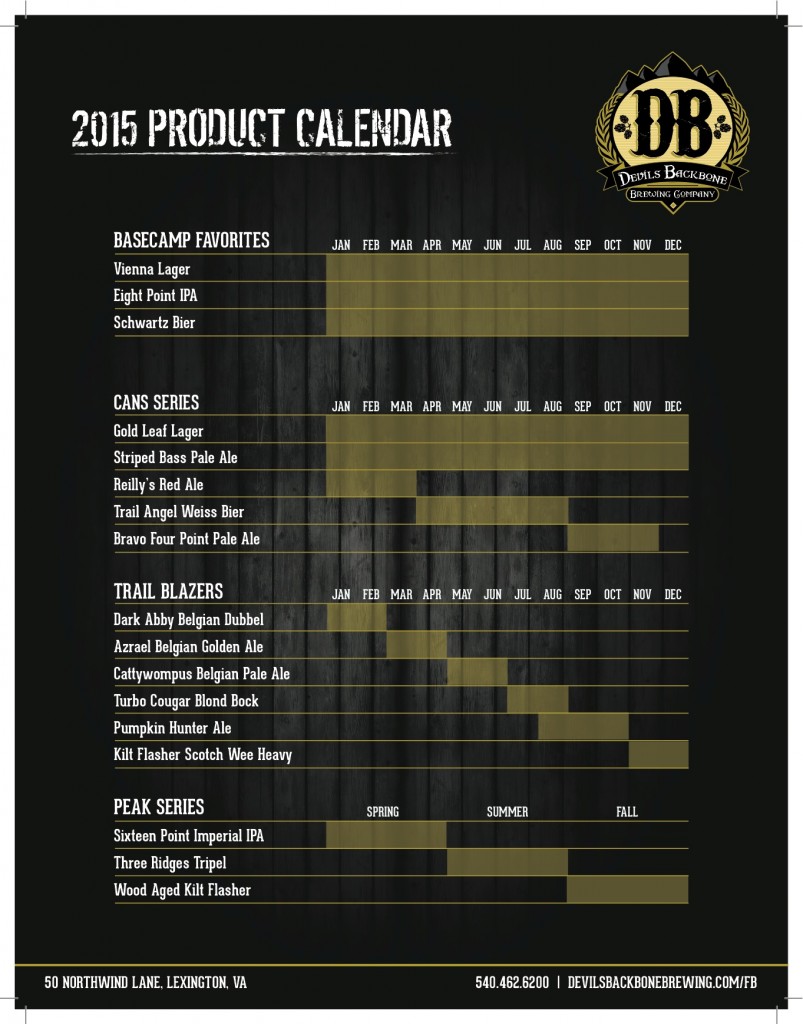 Dogfish Head Brewery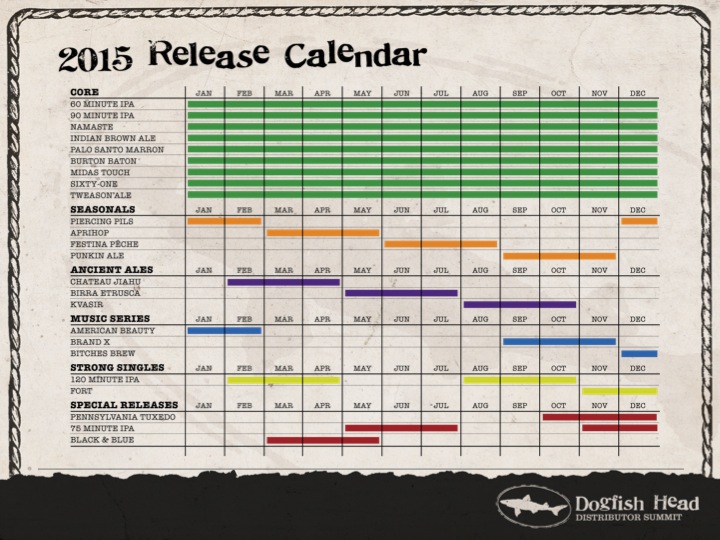 Epic Brewing Company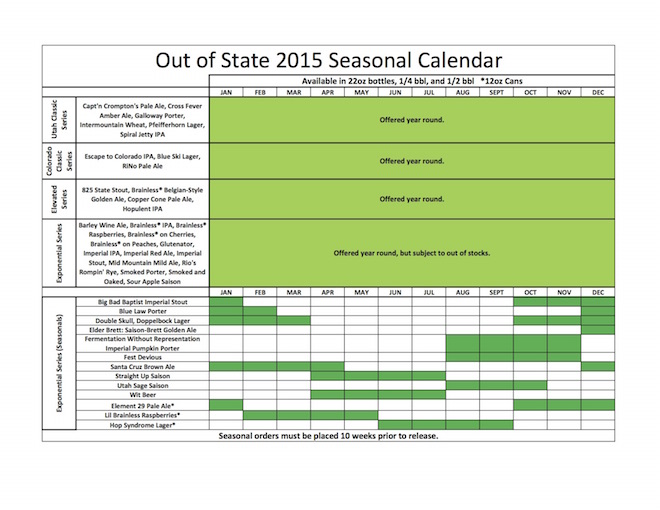 Empyrean Brewing Company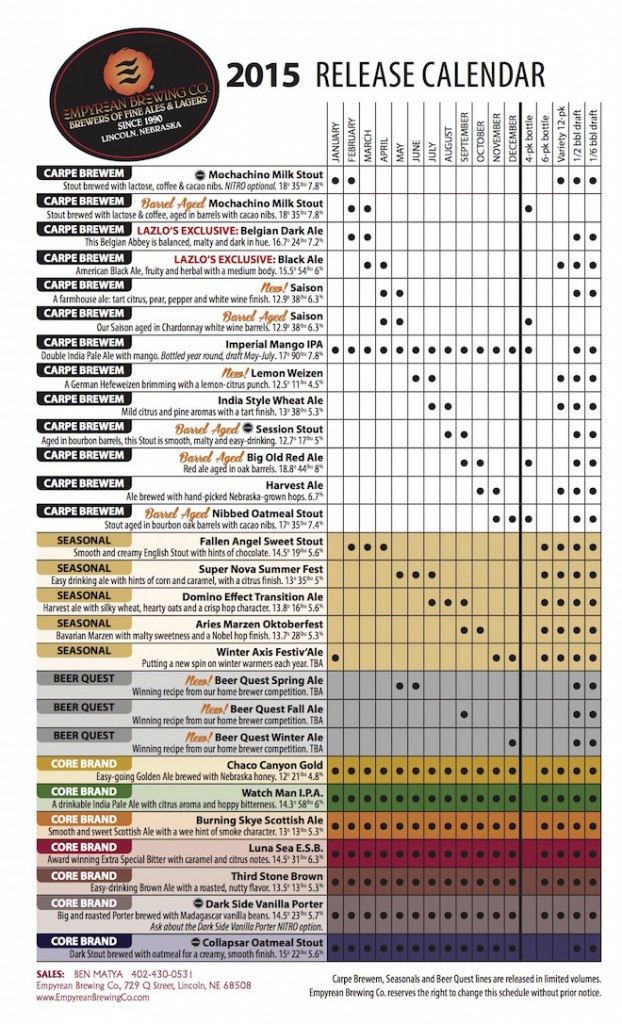 Excelsior Brewing Company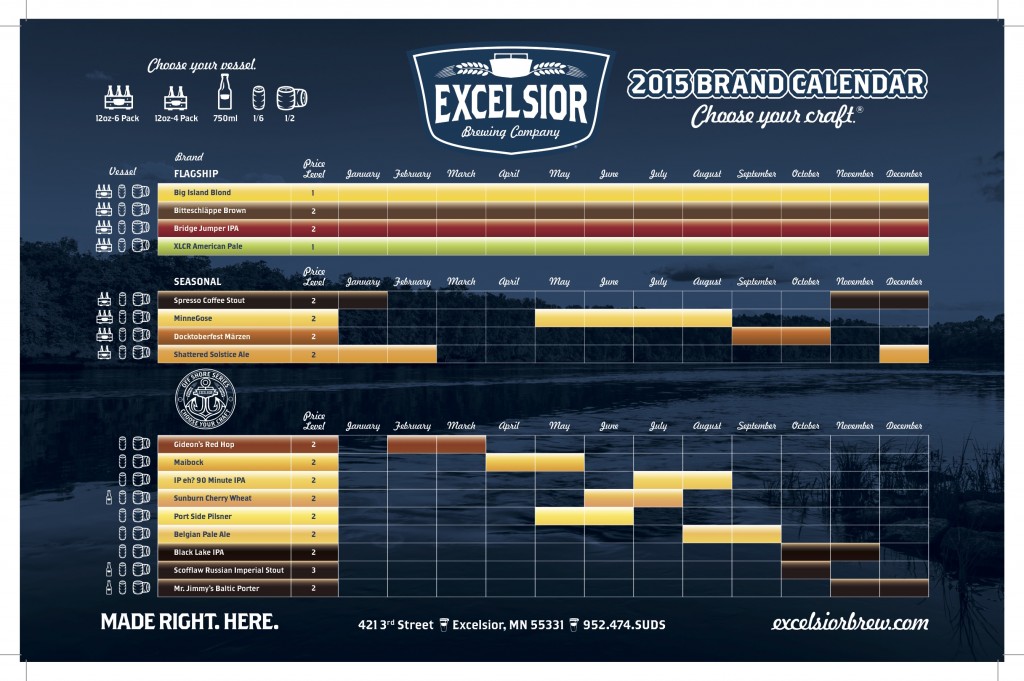 Firestone Walker Brewing Company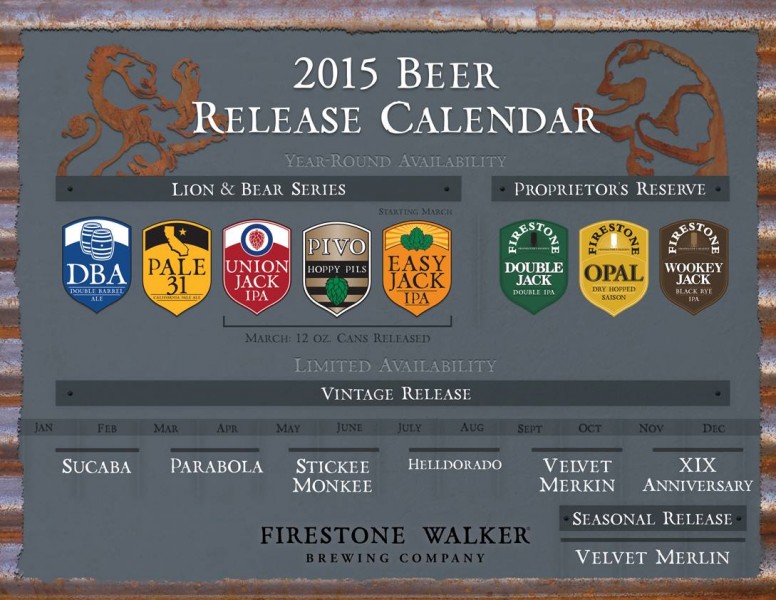 Foothills Brewing Company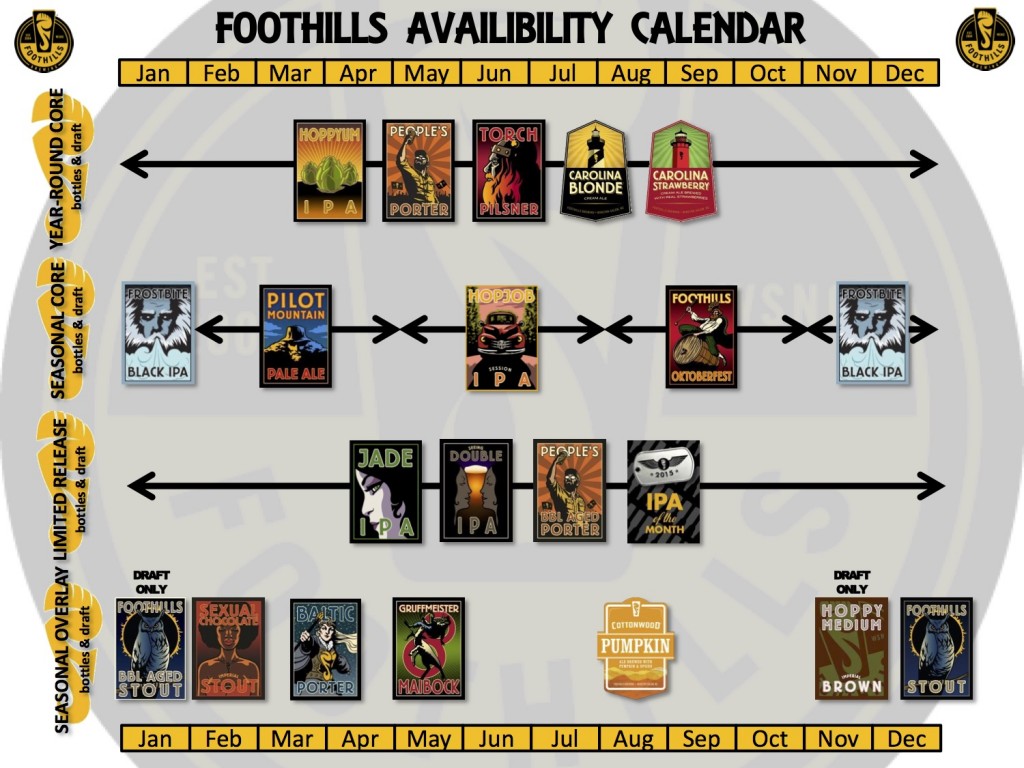 Founders Brewing Company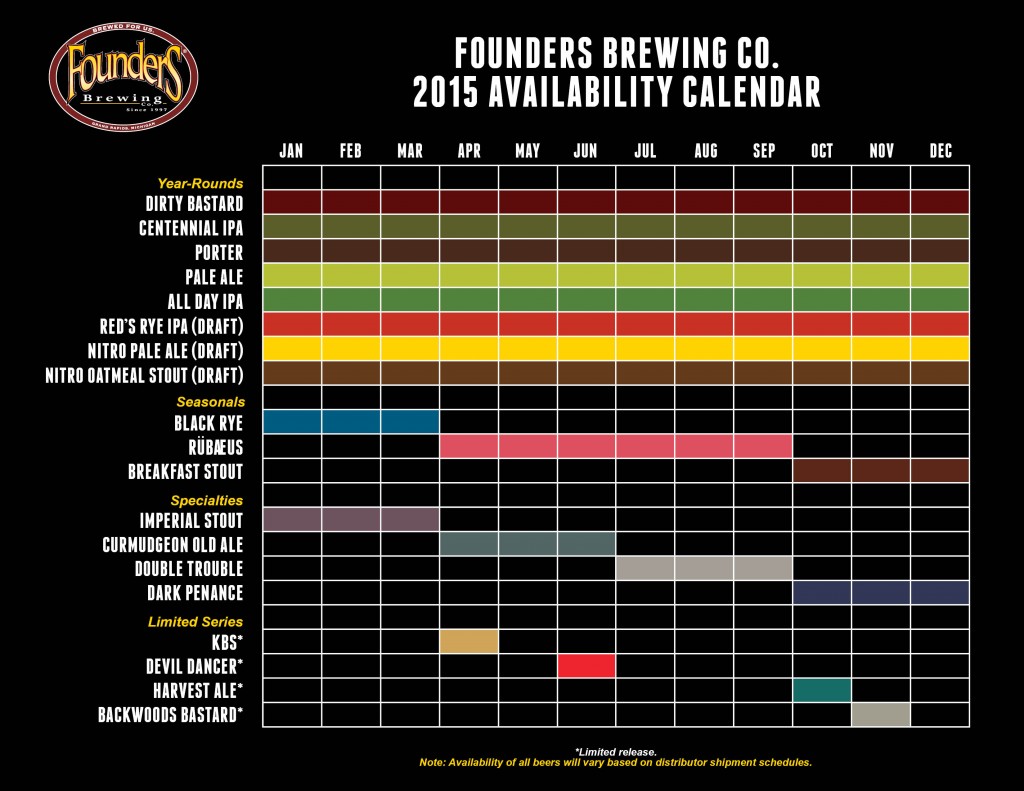 Fremont Brewing Company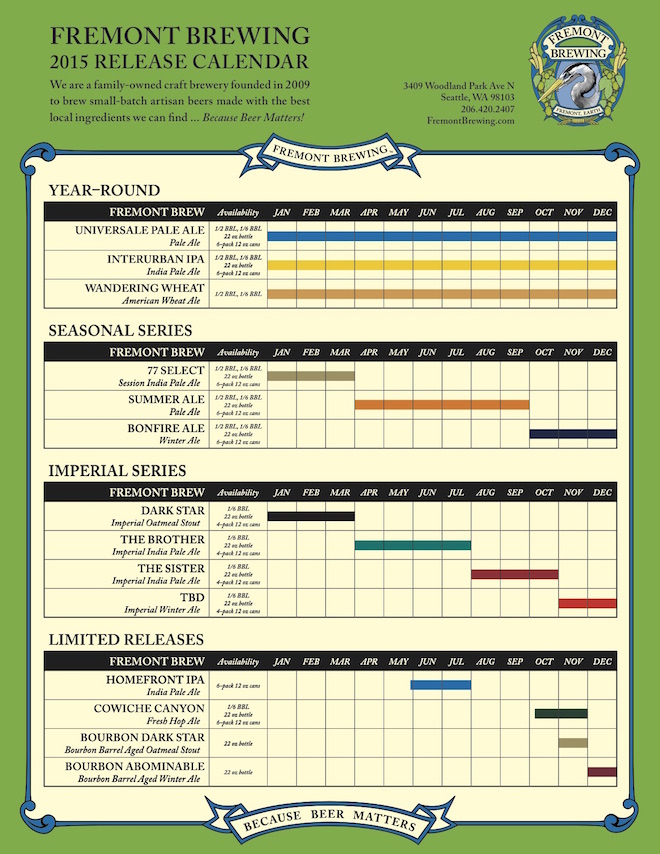 Great Lakes Brewing Company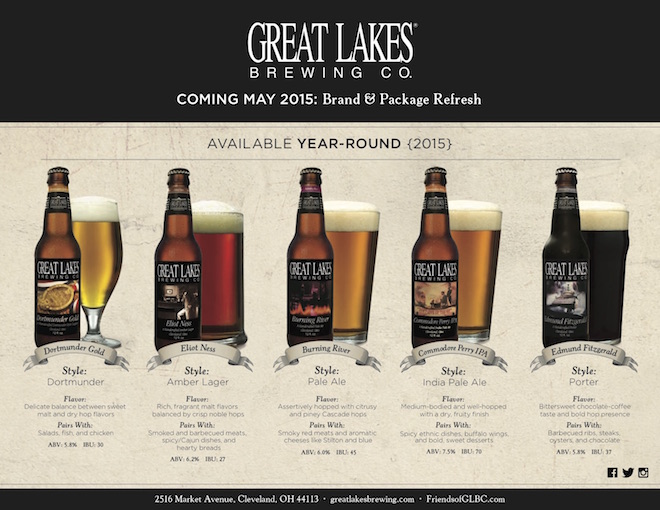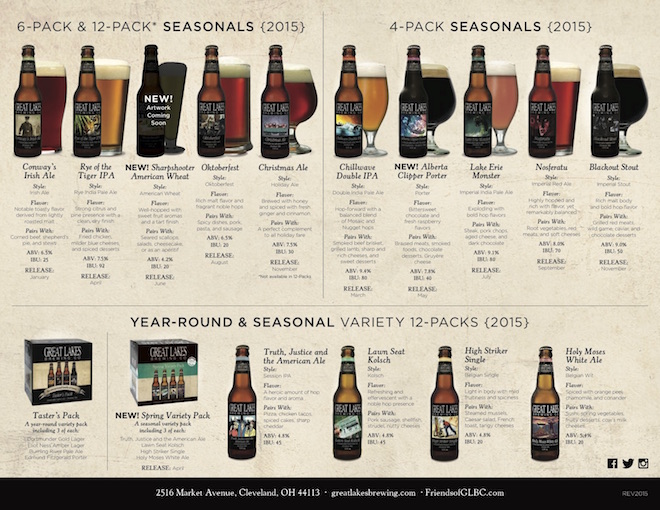 Great Northern Brewing Company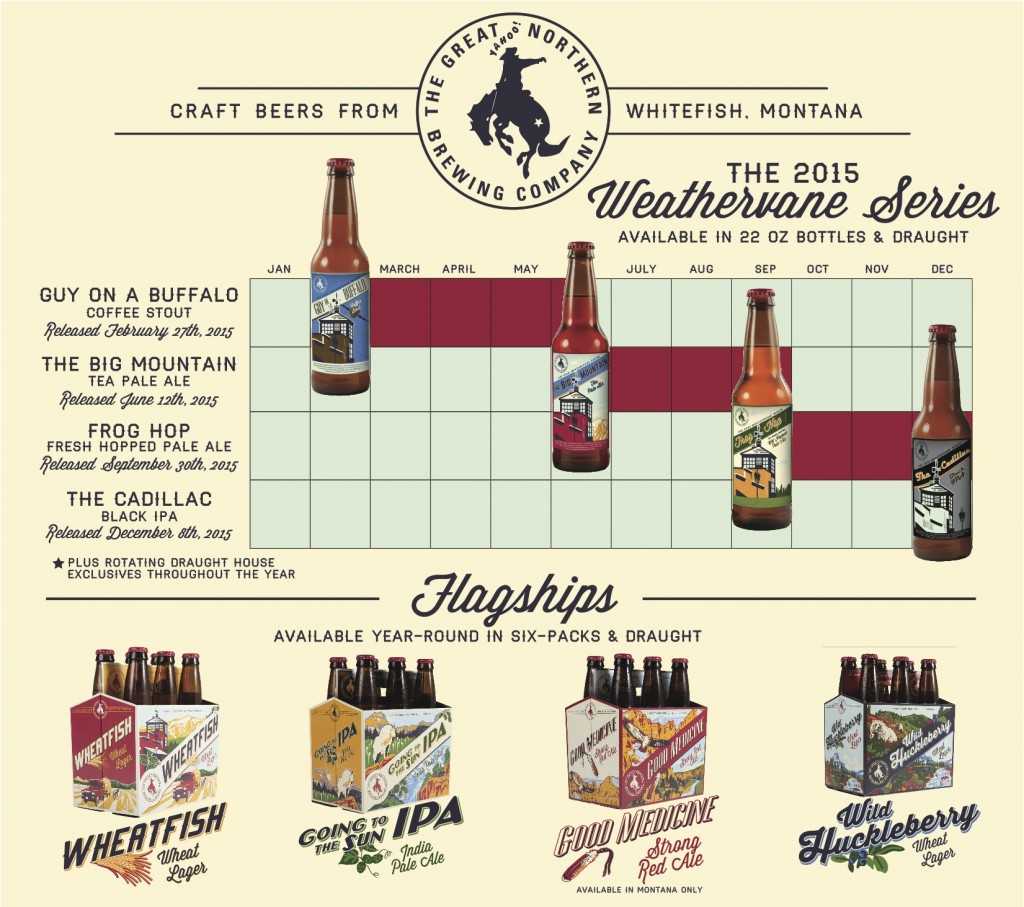 Green Flash Brewing Company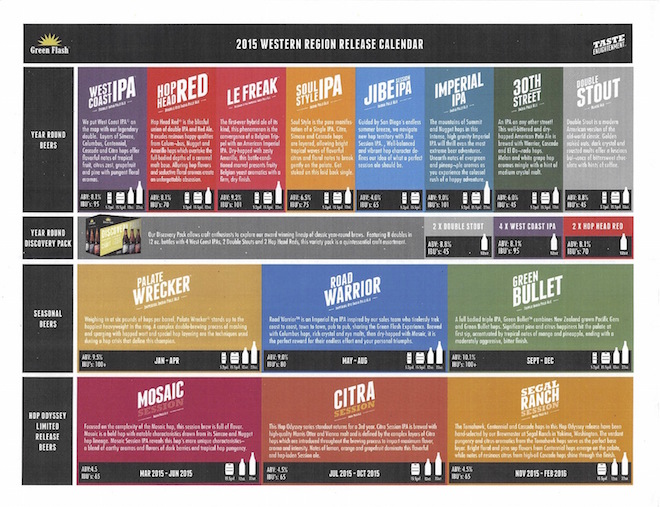 Golden Road Brewing Company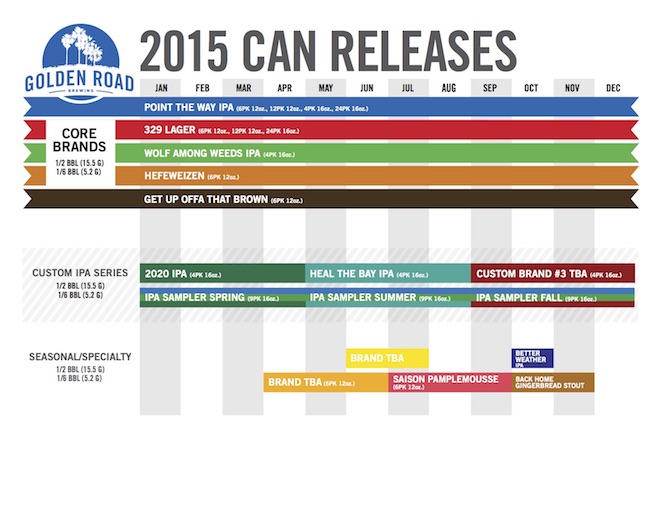 Good People Brewing Company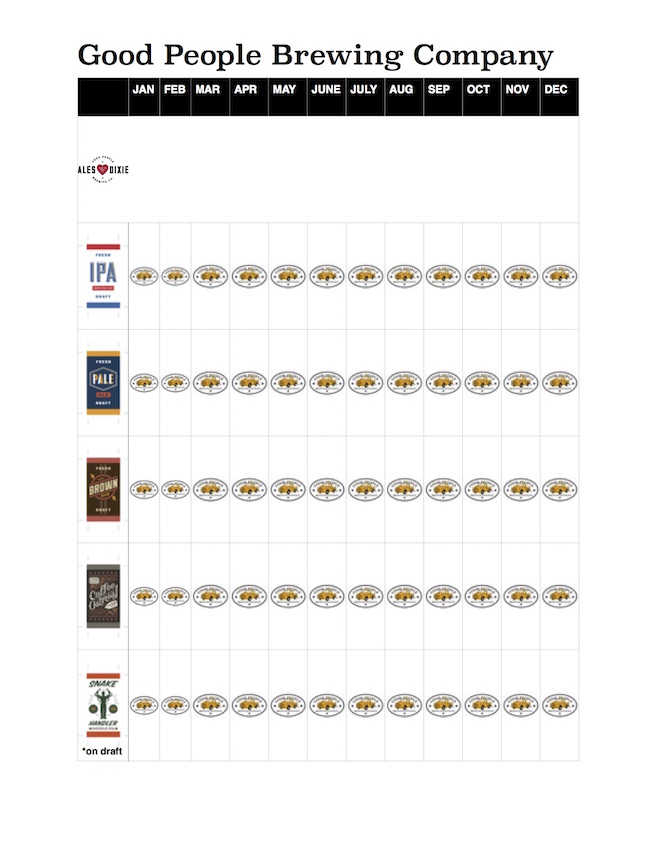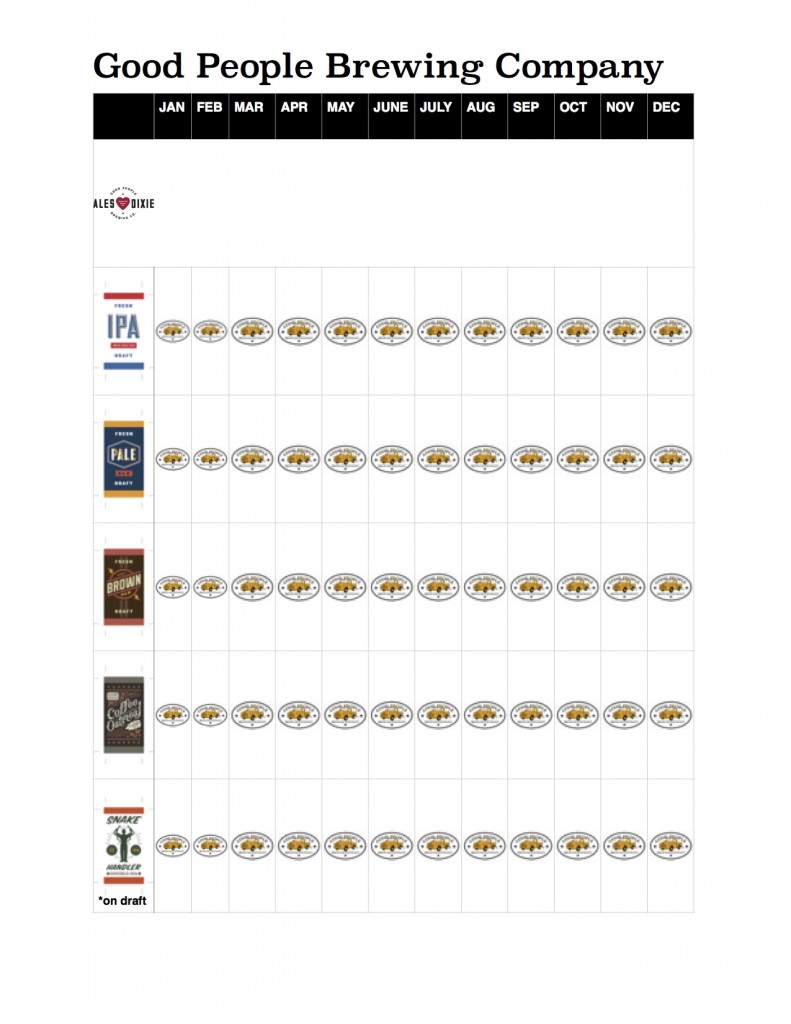 Great Northern Brewing Company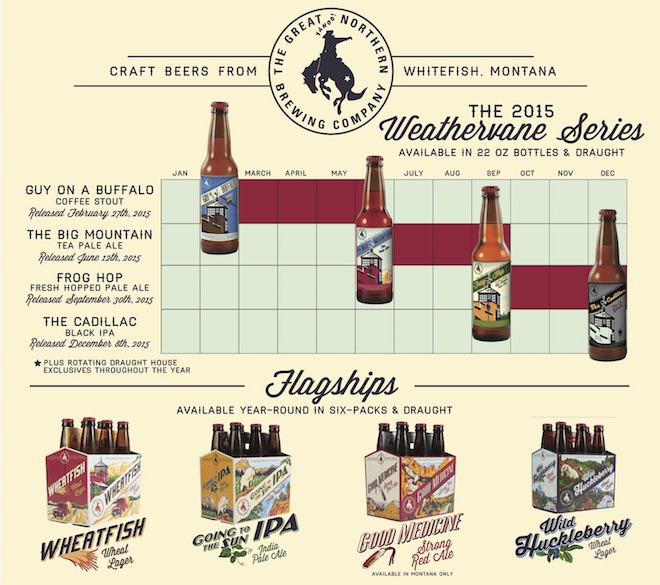 Goose Island Brewing Company



Lagunitas Brewing Company
Laurelwood Brewing Company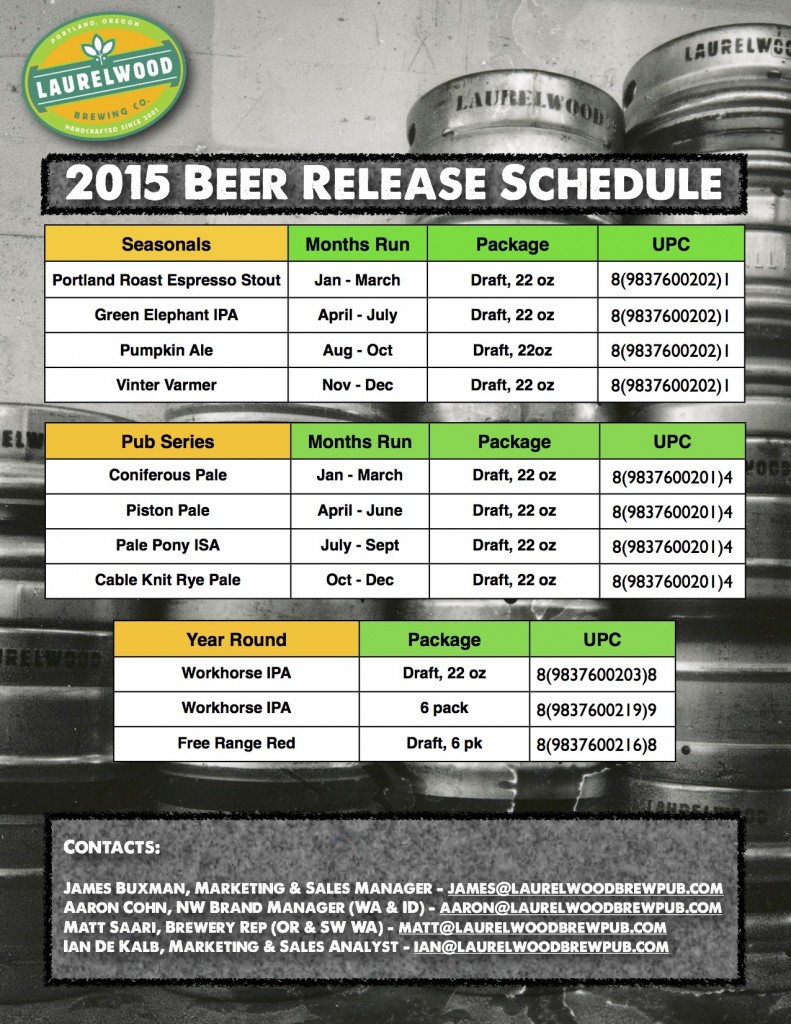 MadTree Brewing Company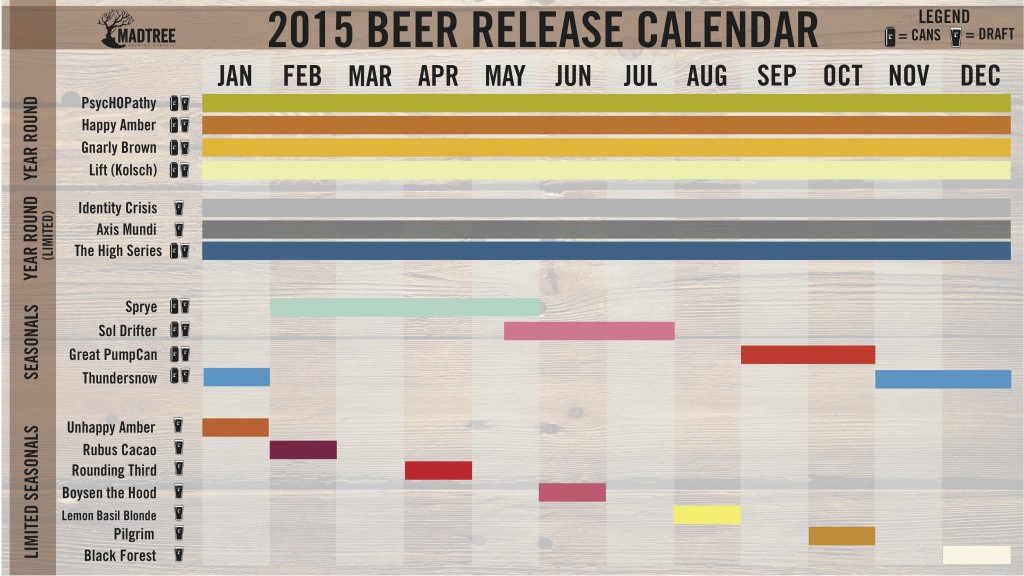 Nebraska Brewing Company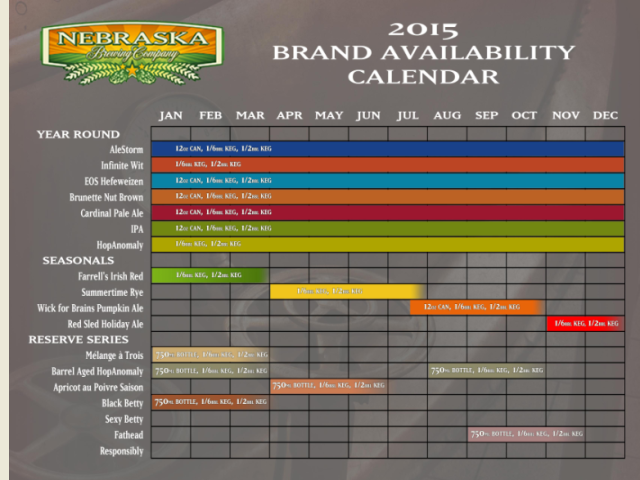 New Glarus Brewing Company– their release schedule is posted throughout the year in small batches, this is what we know so far.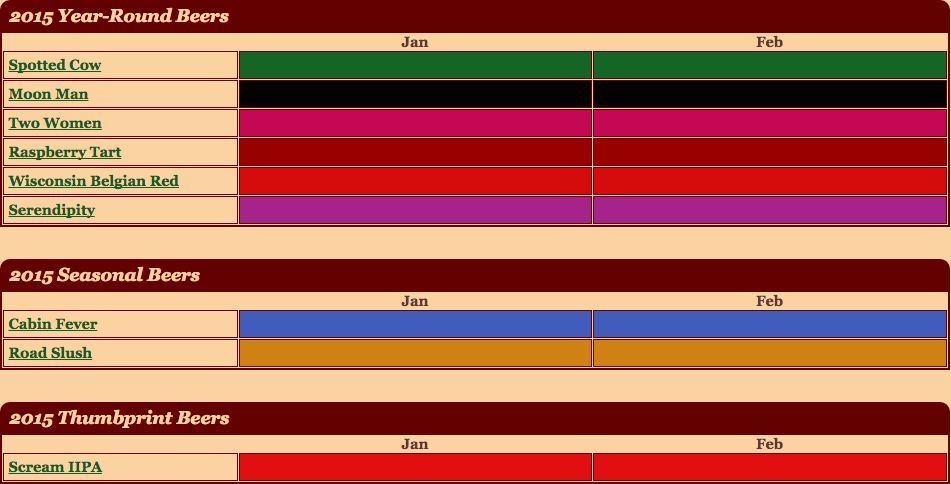 New Holland Brewing Company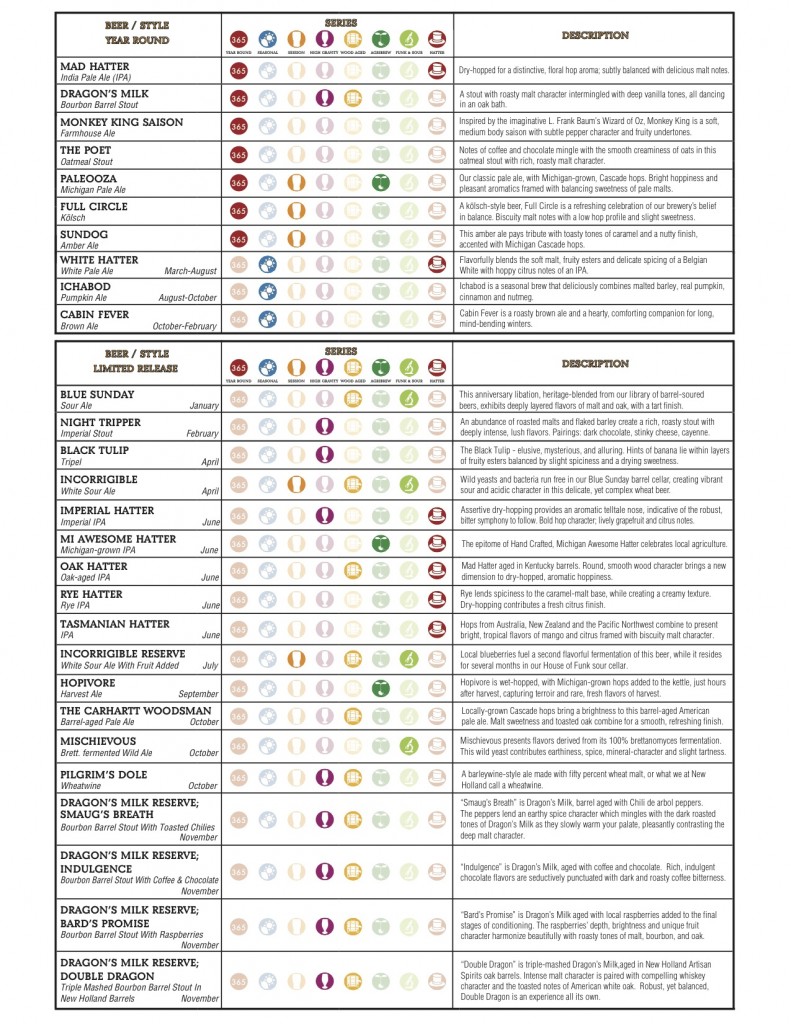 Ninkasi Brewing Company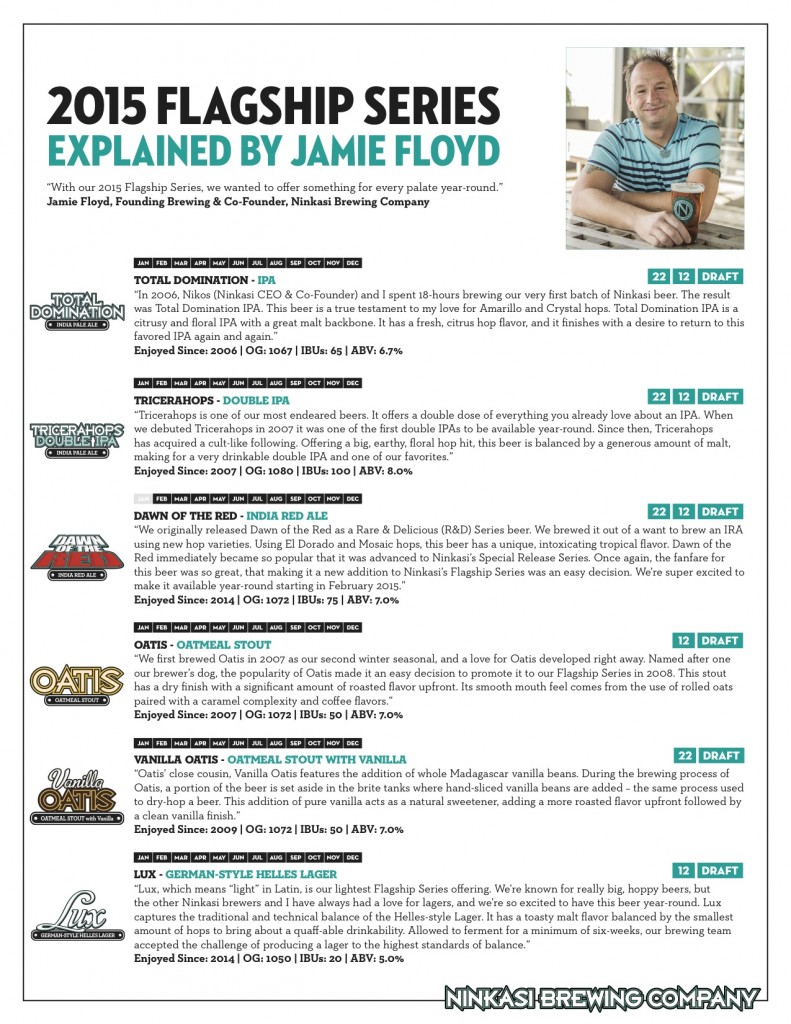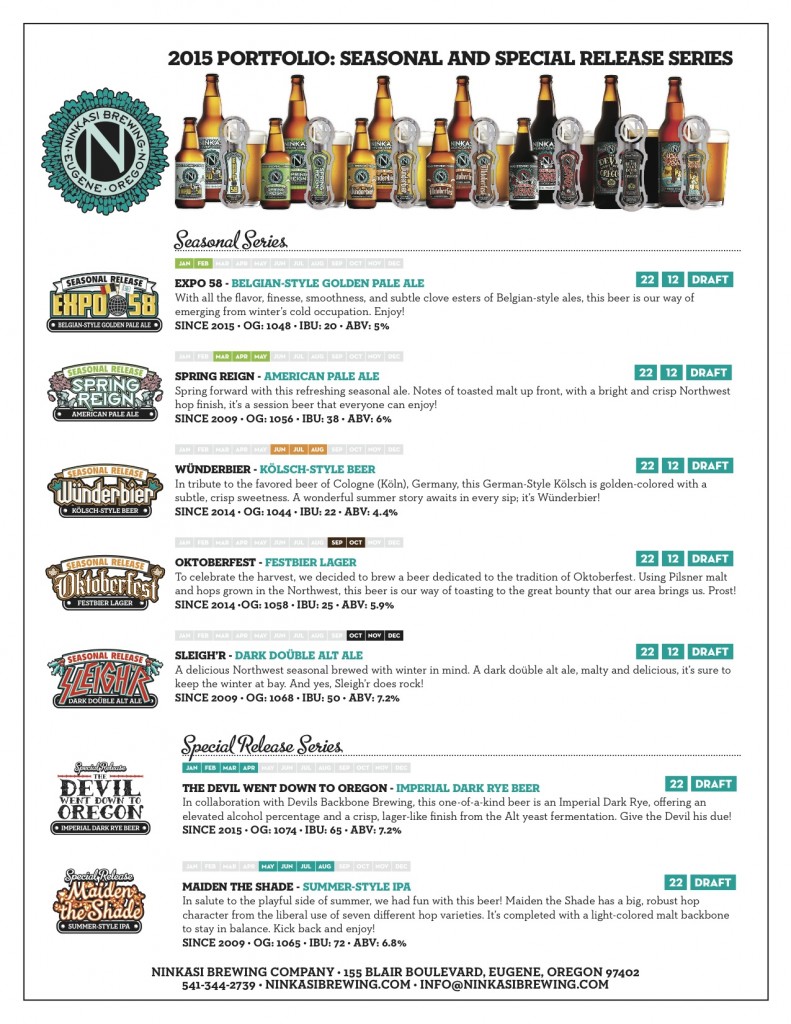 Ommegang Brewery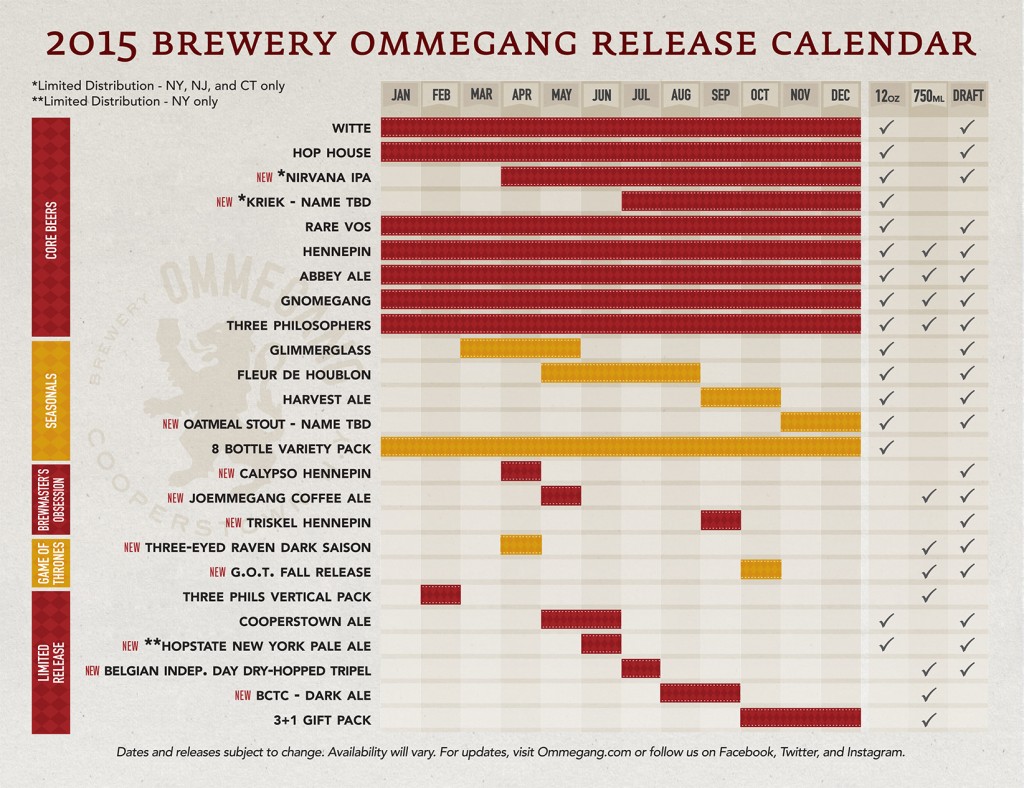 Pelican Brewing Company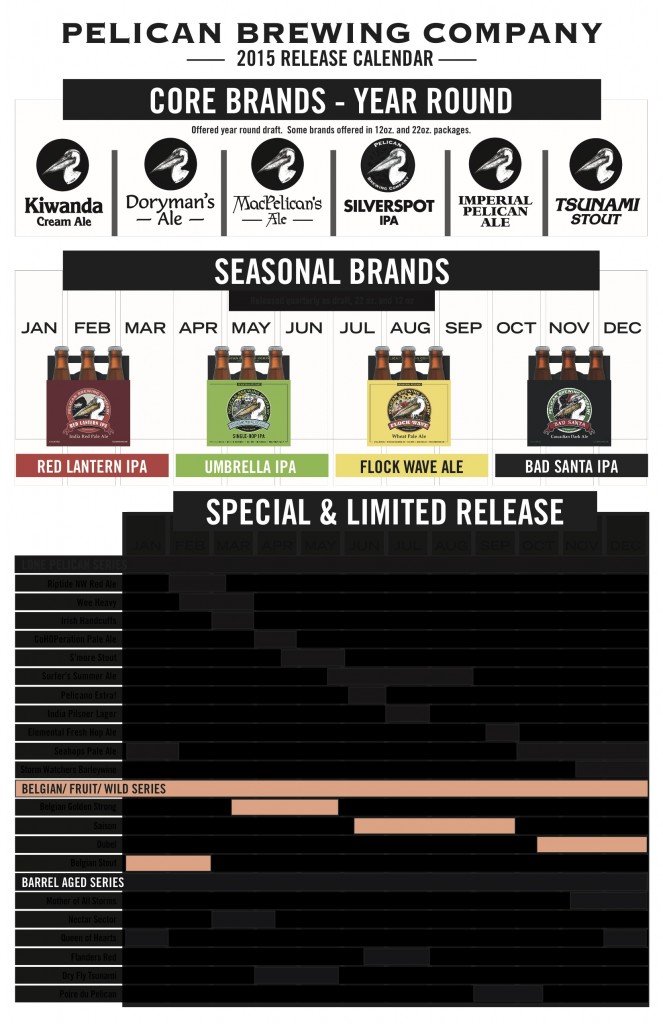 Pretty Things Beer and Ale Project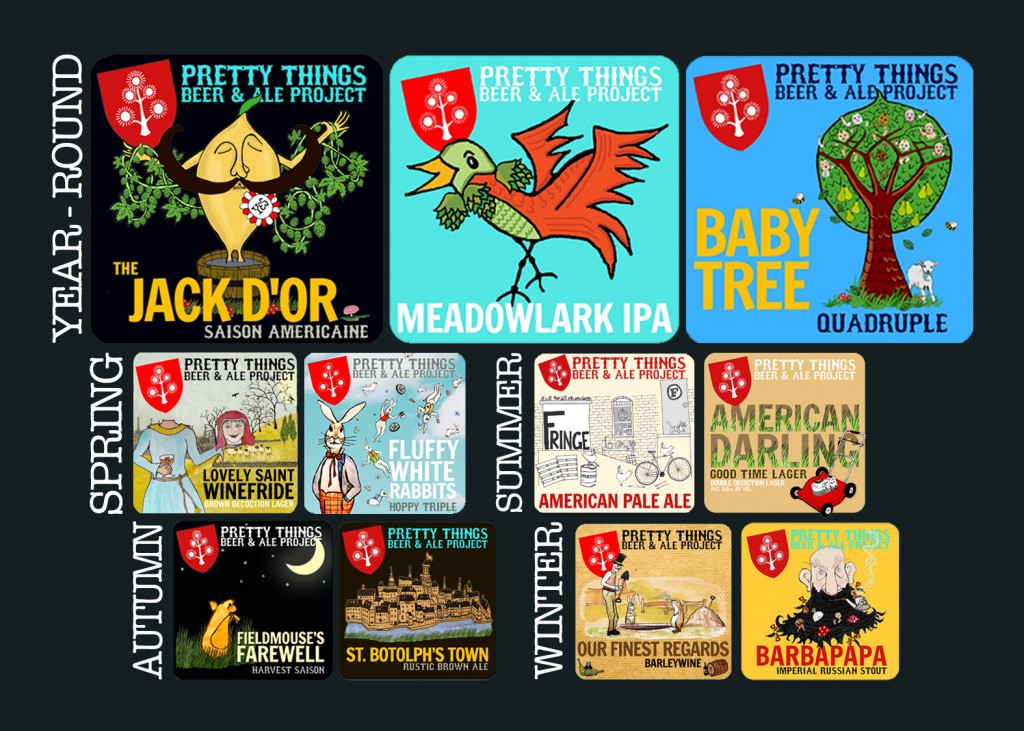 Revolution Brewing Company
Rogue Ales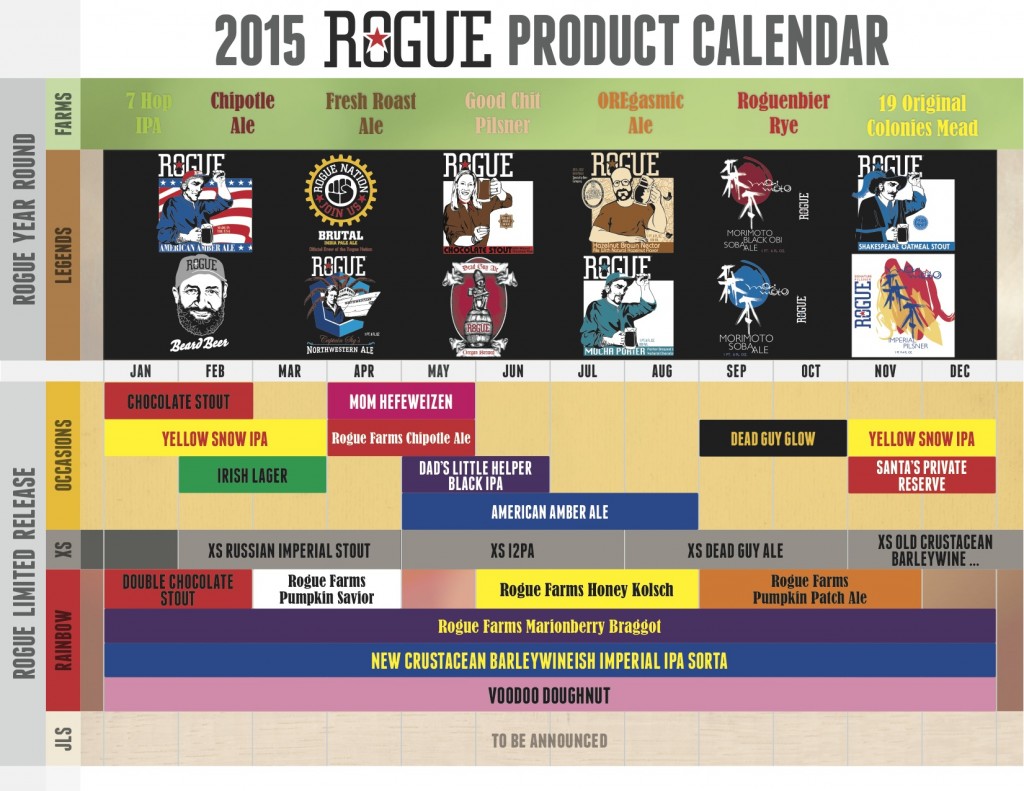 Santa Fe Brewing Company
Shipyard Brewing Company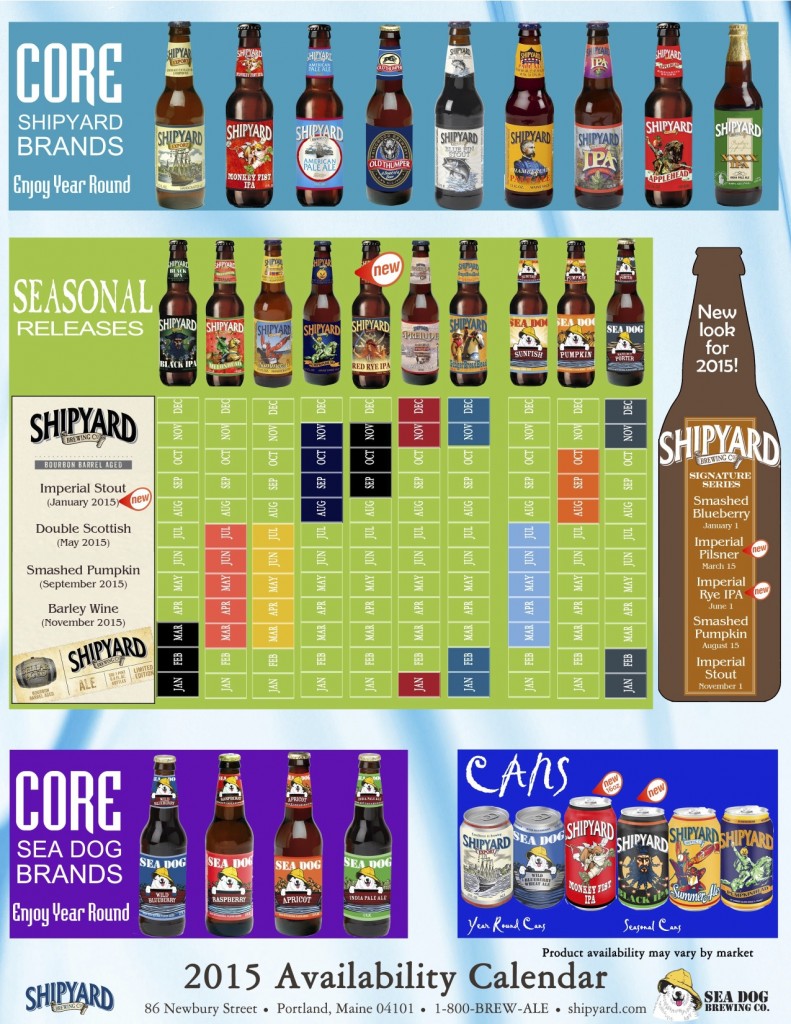 Sierra Nevada Brewing Company- For full release schedule, click on image linked to site.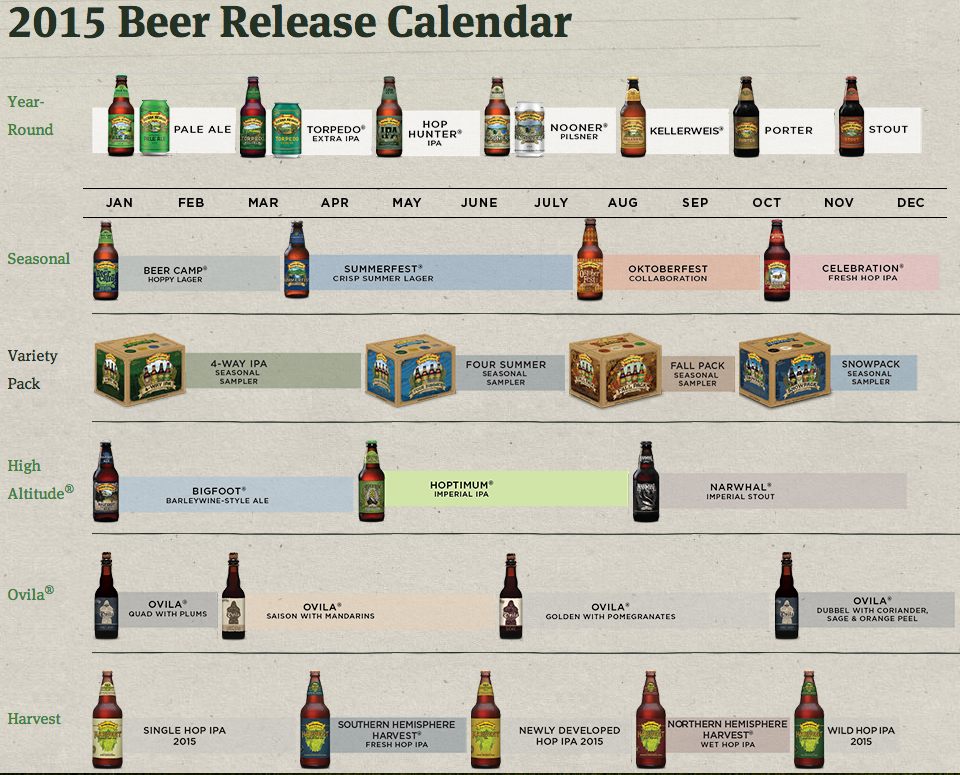 Sly Fox Brewing Company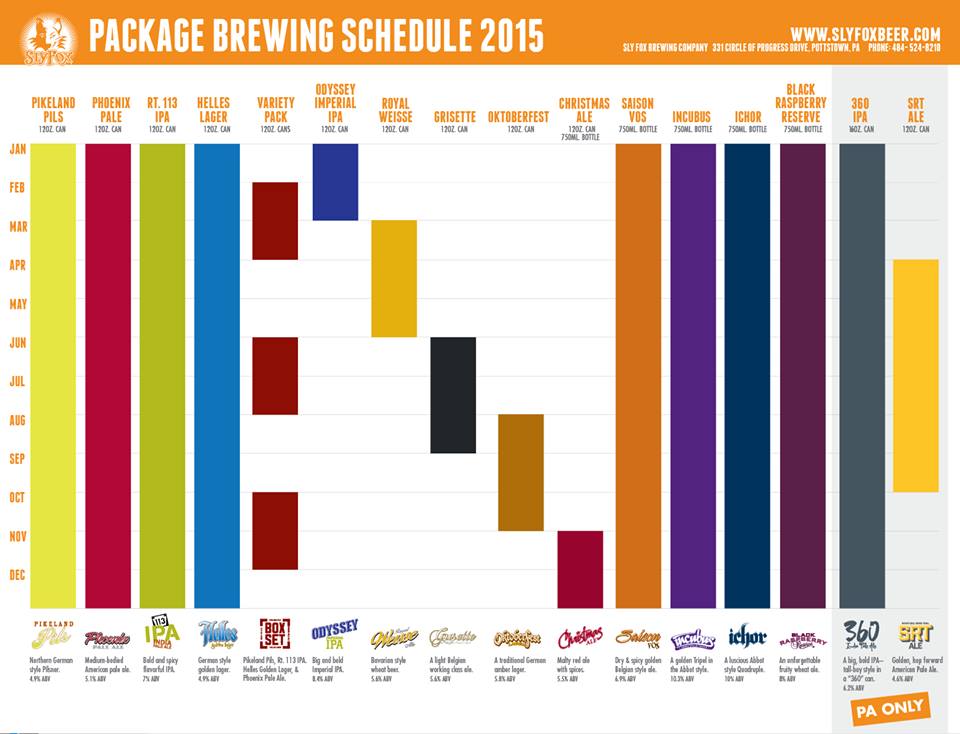 Southern Tier Brewing Company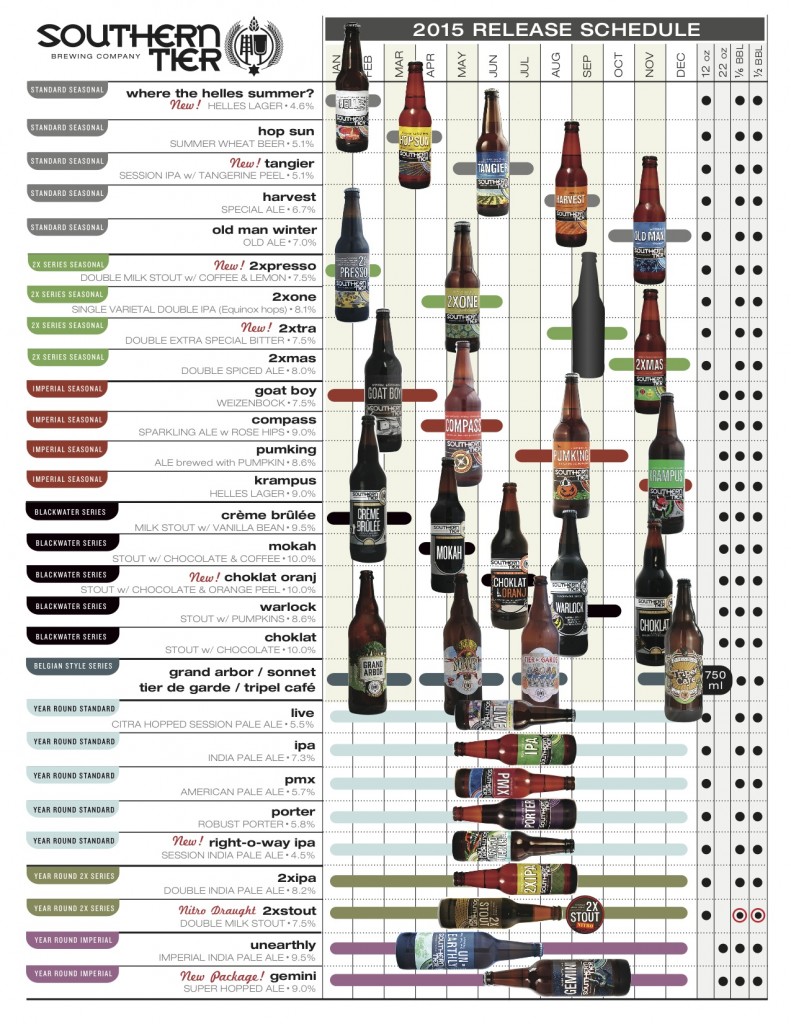 Smuttynose Brewing Company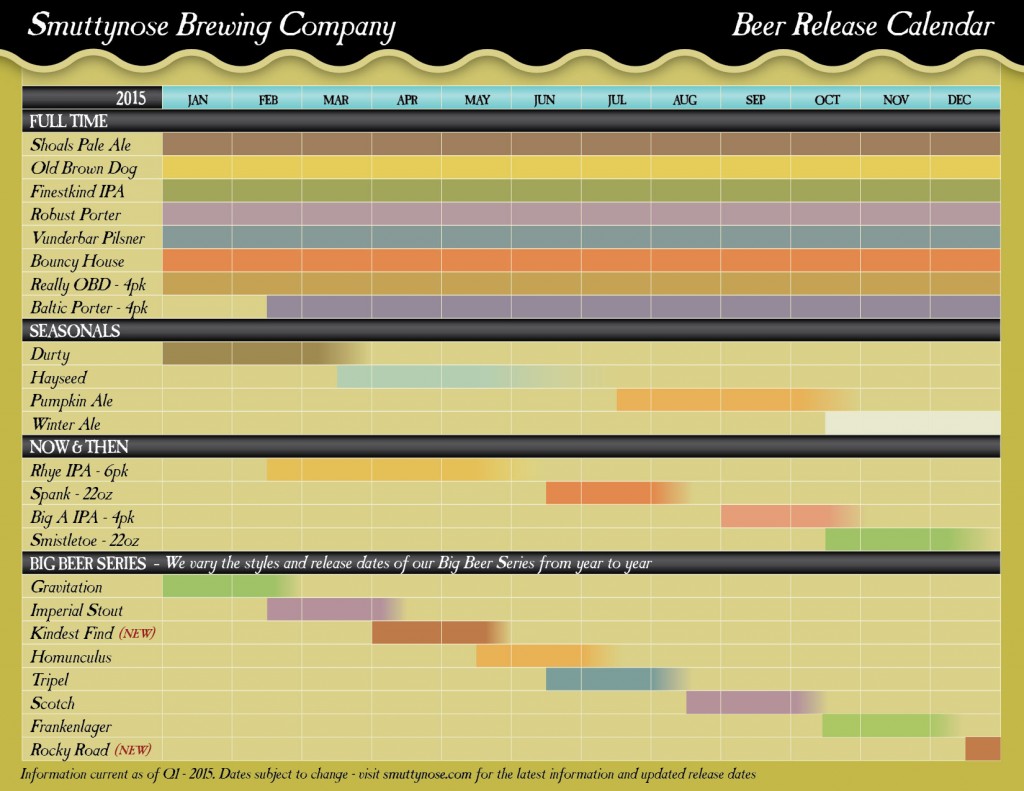 Sun King Brewery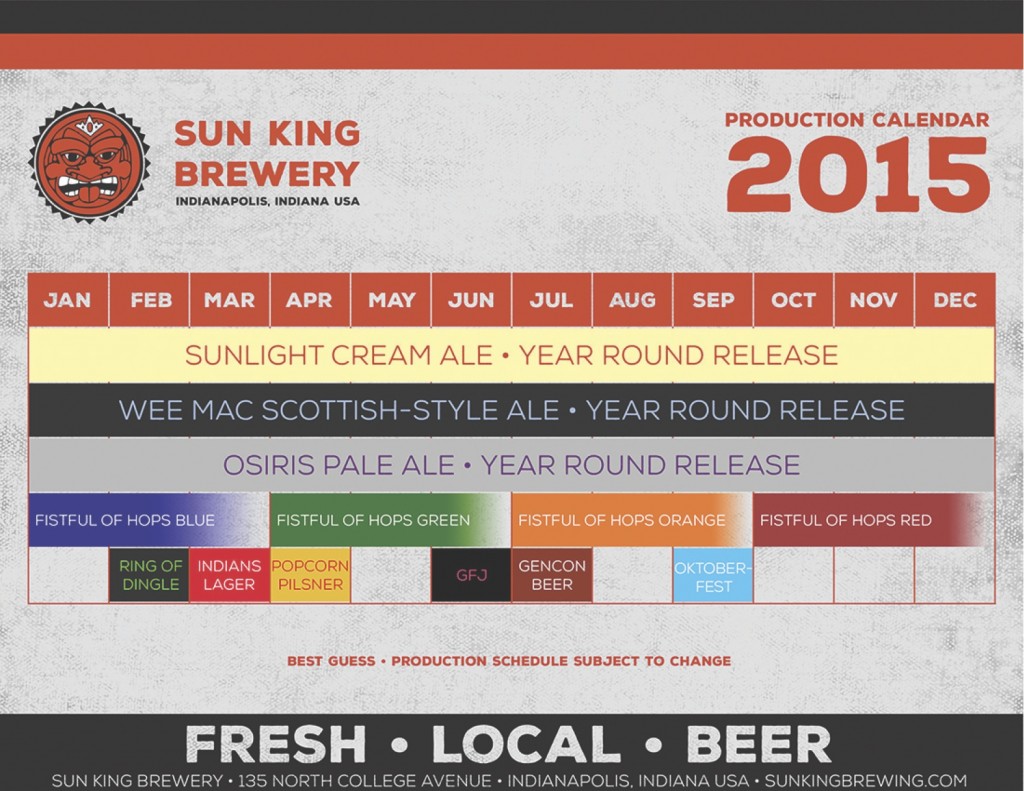 Terrapin Brewing Company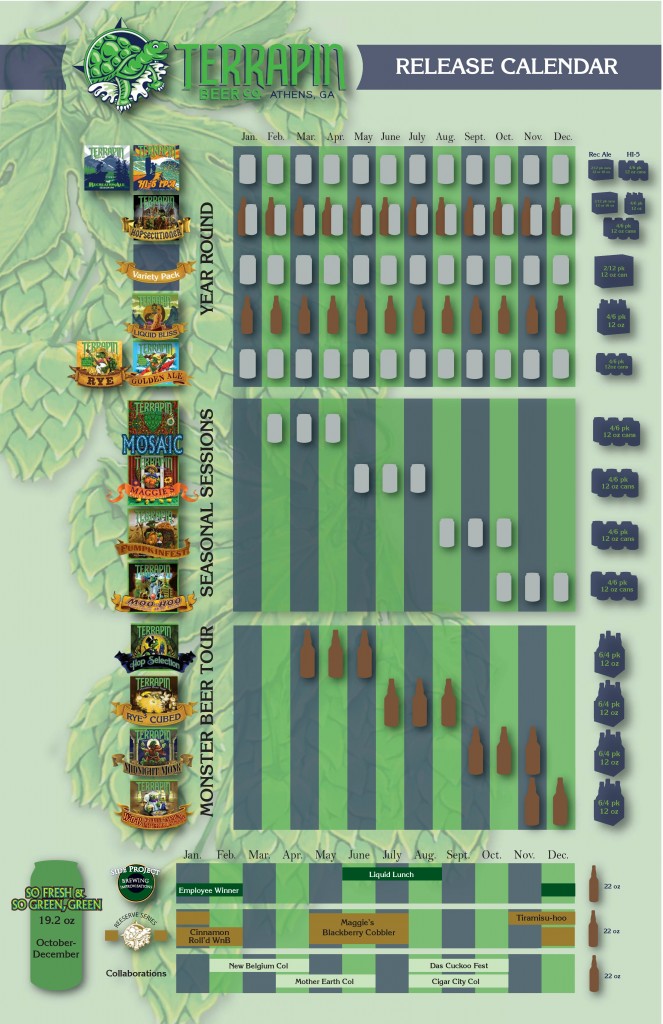 Two Brothers Artisan Brewing
Two Roads Brewing Company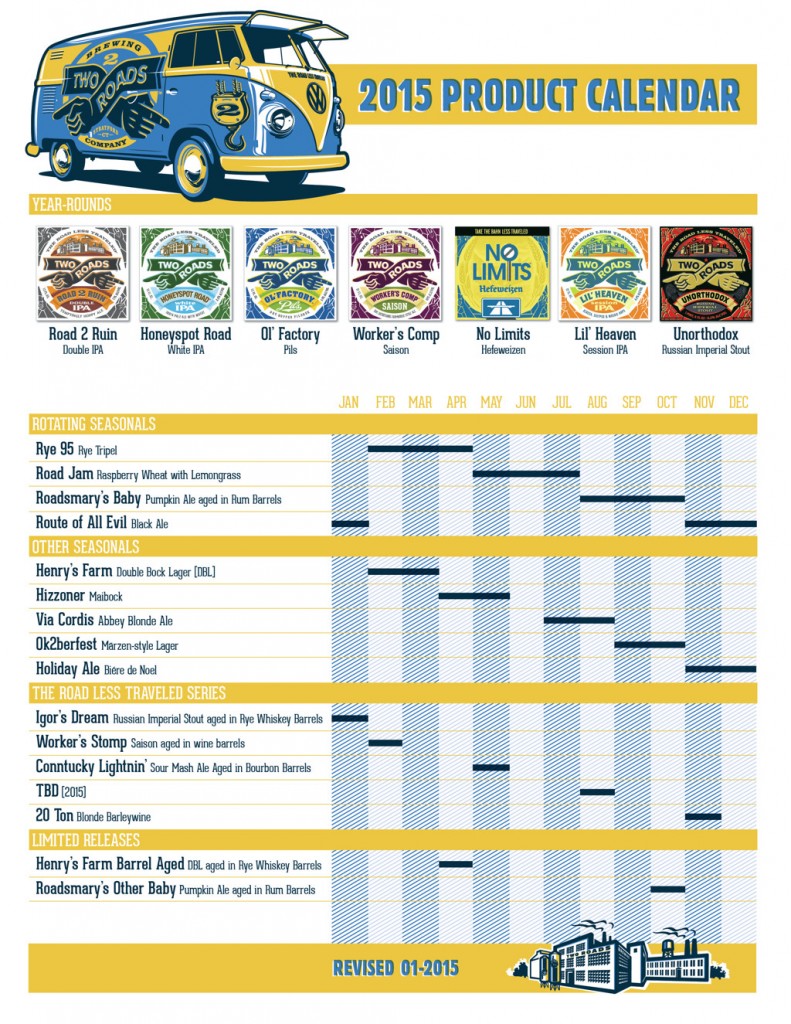 Upland Brewing Company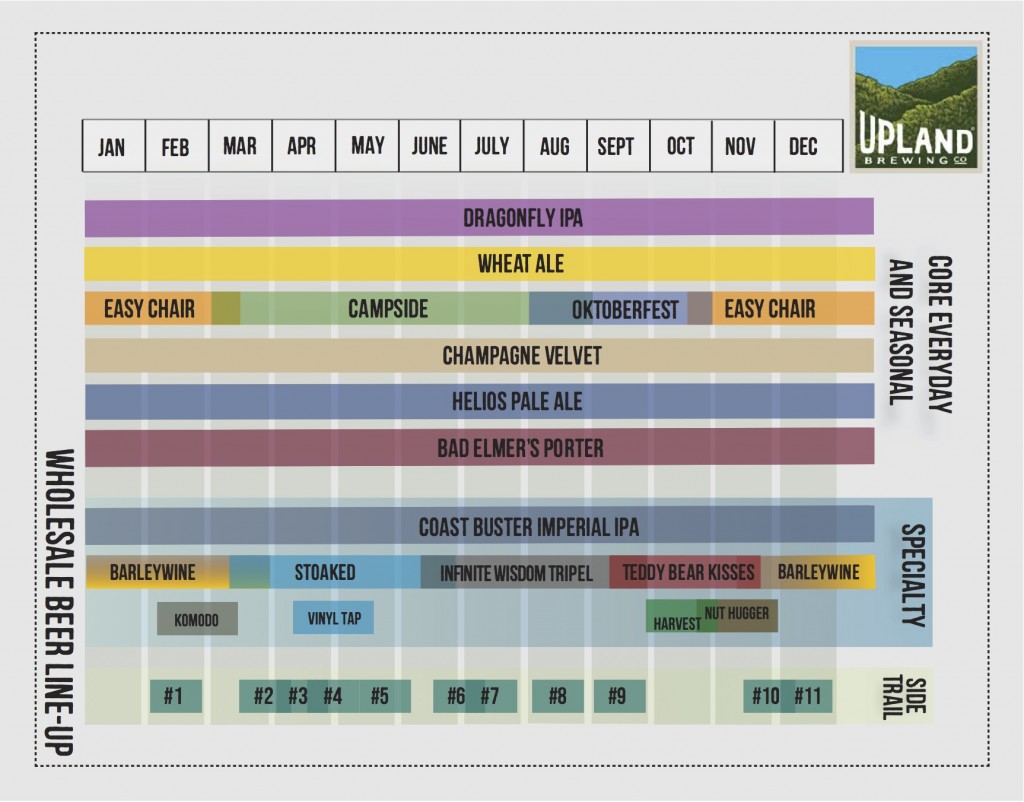 Victory Brewing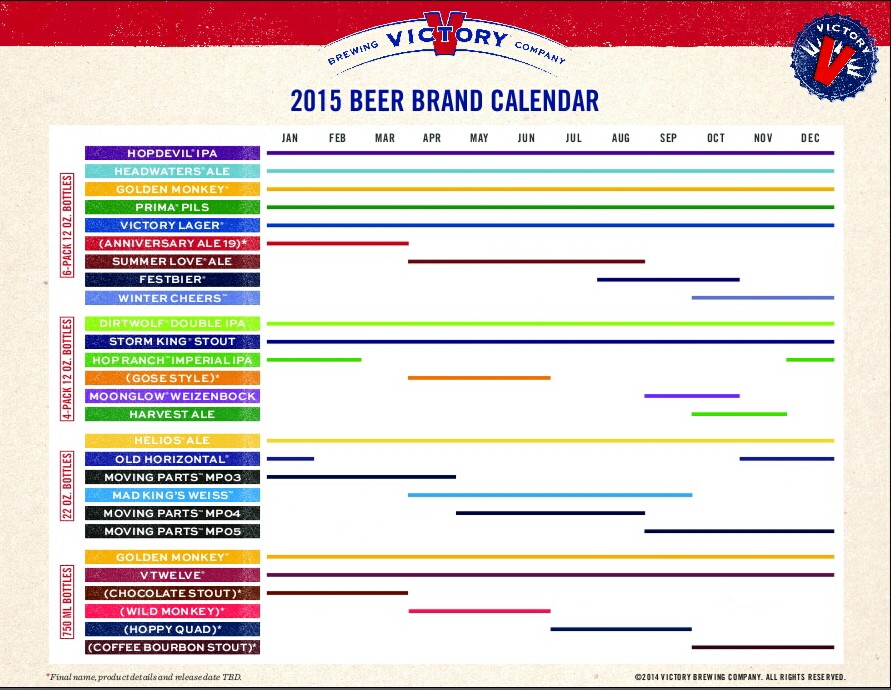 Westbrook Brewing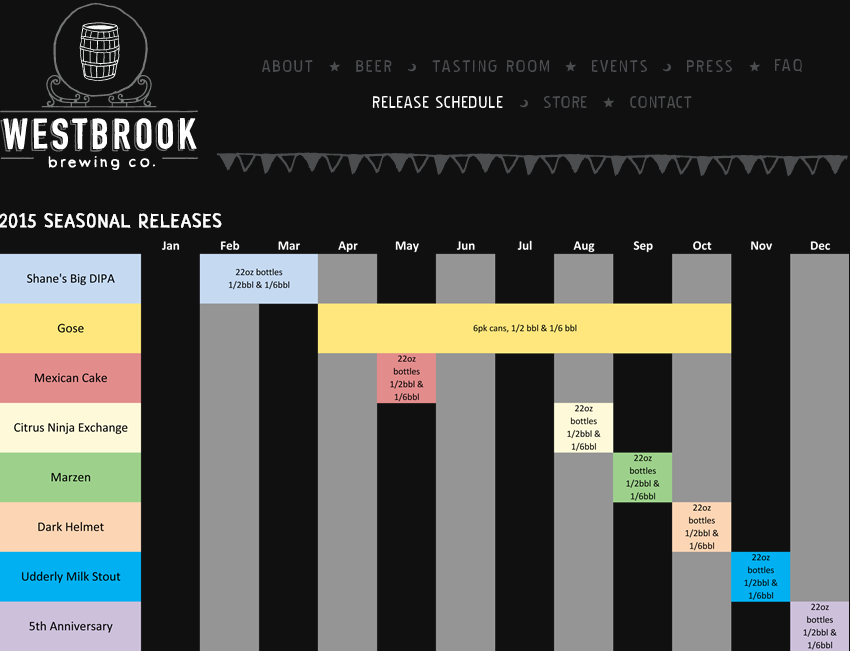 Enjoy this post? Like Craft Beer? Please consider sharing this post with friends! Also follow us on Twitter, Facebook & Instagram.
---