No Comments
Squatters Brewery | Wellied Irish Style Stout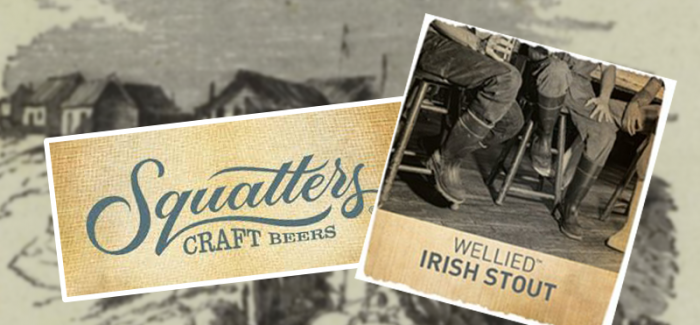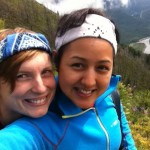 ABV: 4%  IBU: 15
Step aside, fiery shots of Irish whiskey; move away, dastardly rounds of Irish car bombs! If you find yourself in search of some easier drinking this St. Patty's Day, Squatters Wellied Irish Style Stout is the perfect solution, especially if you or some friends want to partake in traditional Irish-style imbibing with a lower risk factor. For a jet-black style, this beer drinks light and easy, and with only 4% alcohol by volume, the decision is probably less likely to backfire on you the next morning.
Squatters Craft Beers opened in its hometown of Salt Lake City in 1989 after taking a large role in overturning Utah legislature banning brewpubs in years prior. Their accomplishments and tenure make them a relatively historic brewery in this era and thus it seems fitting for them to take on this classic old style.
This beer's aroma is malty and roasty with notes of toffee and slightly burnt caramel. Our particular beer also had a slight, metallic bottle aroma towards the end. It pours a charcoal-black color with a very thin hazel-colored head. The flavor begins with toffee and dark caramel with a creamy backbone, and the middle is dry that follows through to the finish with a roasty after-note, though the roasted flavor is more subdued then many stouts.
The mouthfeel is satisfying and chewy with subtle smoothness and body from the use of flaked barley. The finish is quite dry and leaves you thirsty for another drink. This beer is very true to form for a Dry Irish Stout – light alcohol, dry, balanced roasty notes, low bitterness and a good mouthfeel. For double the fun, maybe try layering it on top of some Wasatch Provo Girl Pilsner for a Utah craft black and tan!
As light and drinkable as the Wellied Stout is, do keep in mind that our Google search for "wellied" returned "a word for good and toasted." While we can't guarantee that one too many pints won't have a similar effect as slamming shots of Jameson would, we can assure you that this beer is an intriguing and worthwhile alternative to your everyday Guinness.
Cheers and happy holiday!