No Comments
Comrade Brewing Company | Hop Chops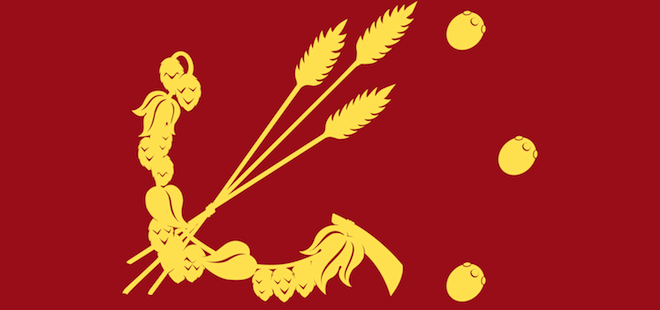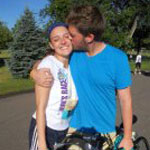 ABV: 9.5%
Ever since I started hosting trivia at Comrade Brewing Company (Wednesday nights at 7pm, y'all!), Comrade has consistently brewed some fantastic beer. Each week they seem to be putting out a brand new beer for all those beer lovers of northwest-ish Aurora. (Or is it southeast-ish Denver?) They love trying new things and mixing up the ever-rotating tap list, but if there is one thing that Comrade Brewing Company is consistently awesome at it's hops.
Marks Lanham (the brewmaster at Comrade) has a strong resume of award winning hops on his side. With a successful stint in Oregon at Boneyard Beer, Marks has (at least I assume) fine-tuned his hop brewing skills. The success at Comrade is no different. Their Superpower IPA is off the chain, and their Superdamp (a Silver Medal winner at GABF!) may have been even better. (Please brew more of this.) And now, perhaps completing their Holy Trinity of IPAs, Comrade has brewed Hop Chops: their Imperial IPA.
In short, it kicks ass. So, if your mouth is already foaming, stop reading and head on down to Comrade and get yourself a pint. (While it's still there.) If you are patient, read on.
Once poured, Hop Chops looks undeniably tasty. It's frothy, foamy head is good enough to eat with a spoon. It smells of a classic West Coast IPA, straight out of Russian River. It's Pliny's best friend or second cousin. The hops smell overpowering (and ever so briefly might taste overpowering), but, damn, the beer goes down smooth. The citrus is tasty and definitely helps drive those hops down, but don't be mistaken: this is a beer for lovers of all things hops. I'm not sure what the IBUs on this big boy are, but they've got to be off the charts.
A really good, really strong IIPA. Enjoyable to the last drop and highly recommended. If you haven't been down to Comrade to try this (or any of their) beer, you should probably head there ASAP. Do yourself a favor, comrades.
Comrade Brewing Co.
7667 East Iliff Avenue
Denver, CO 80231
(720) 748-0700
Hours
Monday: 3 pm to 9 pm
Tuesday: Closed
Wednesday – Saturday:  Noon to 10 pm
Sunday: Noon to 9 pm