No Comments
Event Recap | Inaugural Chicago Ale Fest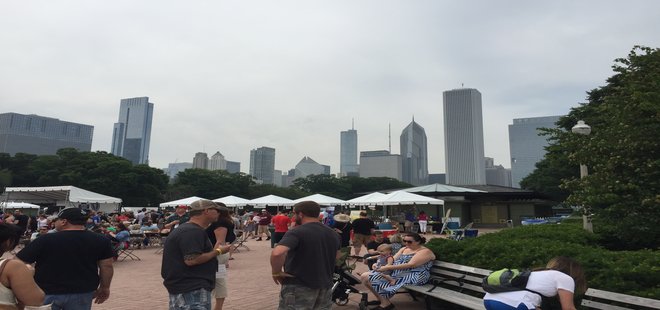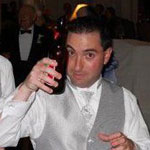 In a summer that has been plagued by cold temperatures and constant rain, Saturday's 80 degree and sunny day was perfect timing for the inaugural Chicago Ale Fest.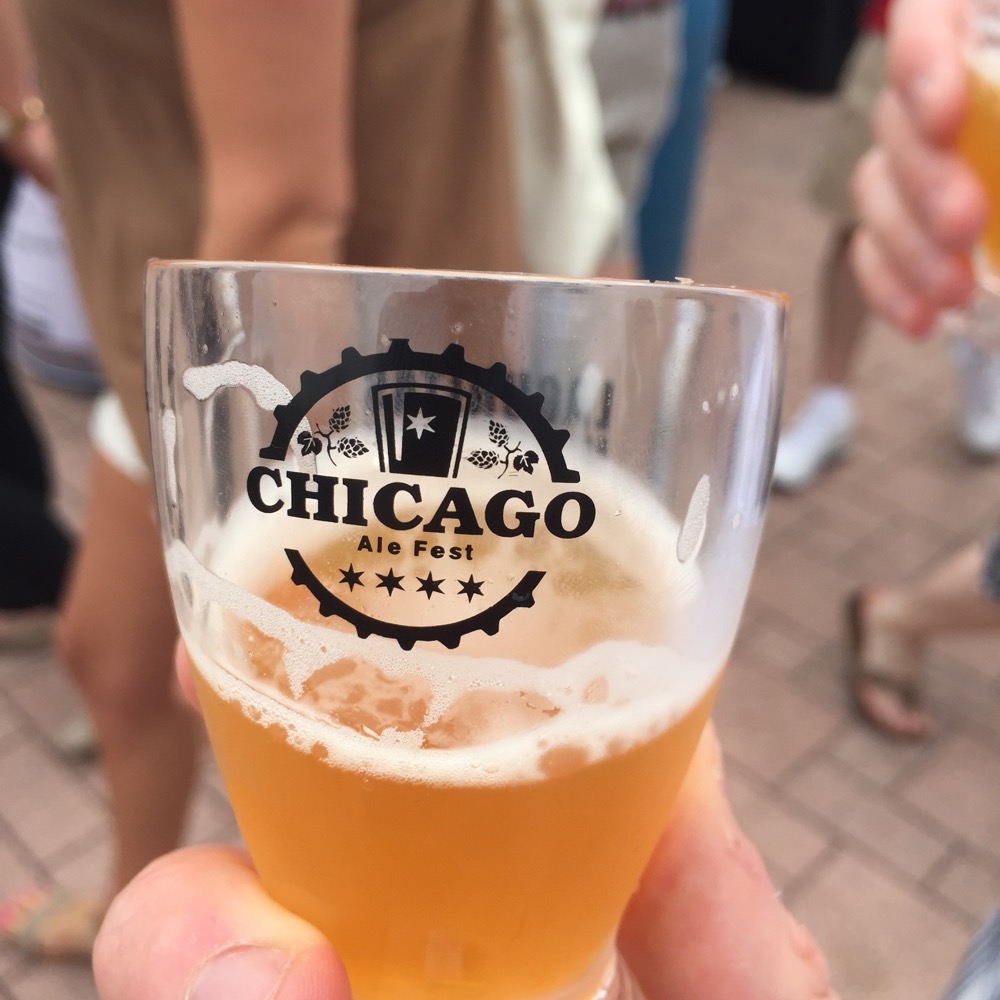 The weather, coupled with the Buckingham Fountain location, made the fest truly unique. Over 100 breweries set up their brews around the iconic Chicago landmark. The two-day festival had a great turnout, but never felt crowded, which as anyone who has been to a festival knows is a major bonus. After last year's sudden cancellation, Lou Dog Events put on a great festival and we hope there will be a 2nd Annual Chicago Ale Fest next summer.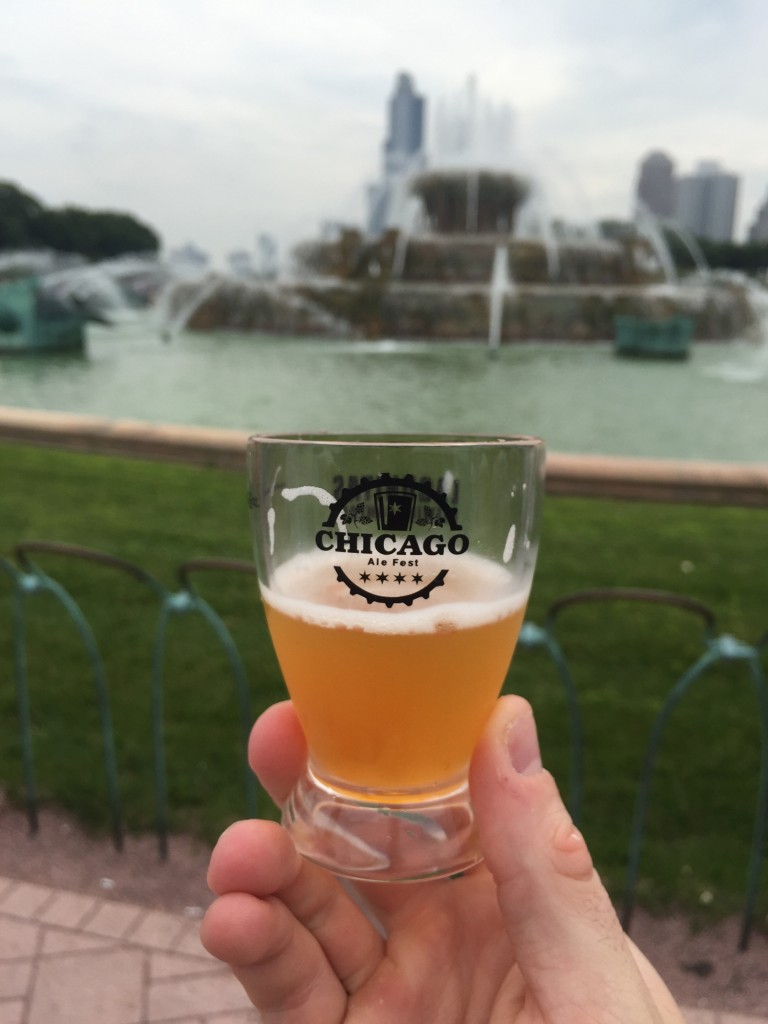 Each festival-goer received a punch card for 20 three-ounce samples, but as any beer festival goes, no one was checking off when you got samples, so people definitely got their fill. While a large number of breweries were from Illinois, there was a nice selection from outside the state. Capital Brewing, Surly Brewing Co., Stone Brewing Co. and Left Hand Brewing were just some of the breweries that made the trek to the Windy City.
Besides the beer selection, the Chicago Ale Fest had a great food selection for those in attendance as well. Food stalls lined the North end of the festival and there was everything from empanadas to grilled cheese available for purchase. The live entertainment featured an acoustic duo that were great and played cover music throughout.
Best Surprise
Goose Island – At first, you're probably wondering why they were the best surprise. Sure they were sampling their normal beers that, if you've lived in Chicago, you've seen a million times. However, on one side of their booth they had a small sign that listed tapping times for four different kegs of 2014 Bourbon County Stout.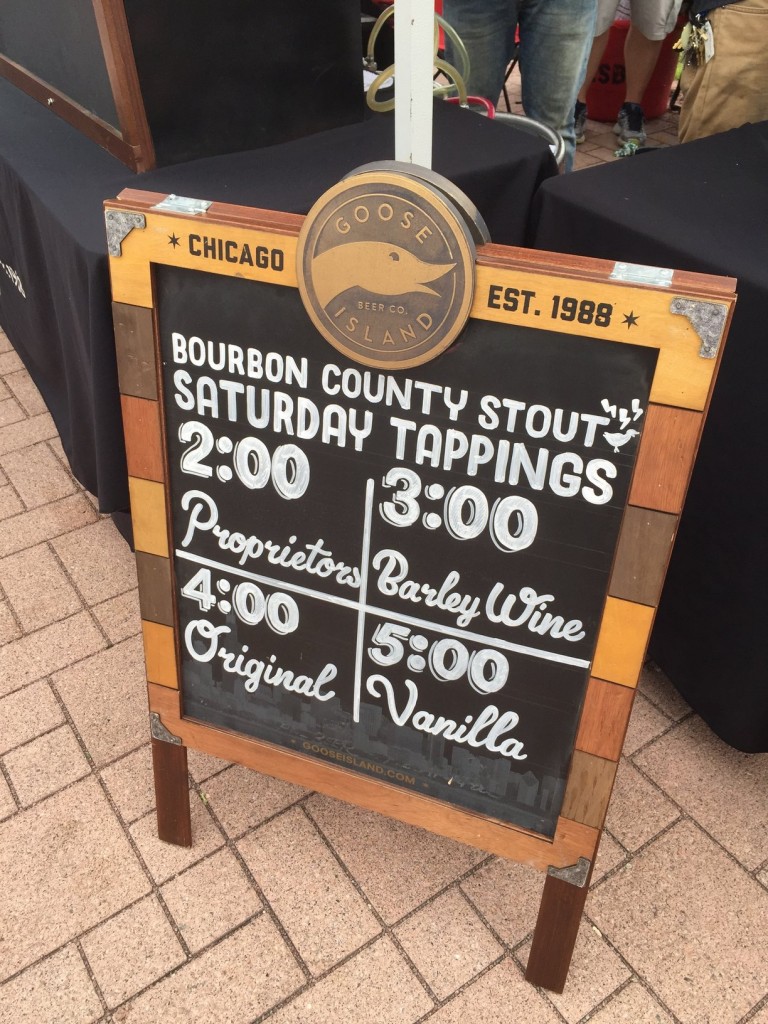 The first hour they tapped Proprietors, and word still hadn't spread about the tasting, so it was relatively easy to get a sample. After that, long lines started forming to try and get the other variants: Barleywine, Original and Vanilla Rye. I wasn't expecting such a rare beer to be tapped at the Chicago Ale Fest so this was a very unexpected surprise.
Oh and the Proprietors was fantastic.
Favorite Beers
Outside of BCS there were a few brews that really caught our attention:
While DESTIHL Brewing in southern Illinois is known for their sour series, they were pouring Amra Mango IPA, and it was really fantastic. Fruity beers are a staple in the summertime, but too often you'll see the brewery not put enough fruit taste in the batch for fear of overpowering the beer, or do just that and add too much and overpower the taste. Amra was perfectly balanced with a nice mango flavor, but still able to get that hoppy taste you expect from an IPA.
Transient Artisan Ales is probably not a brewery you've heard of if you're not from Chicago. The small-batch brewery is notable for their farmhouse and sour brews. Ardent has such a unique flavor it's one that most casual beer drinkers won't be ready for, but assuming you're prepared to try something new, it's fantastic. The saison has a nice tartness in the flavor, but is well-balanced throughout the entire sip. If you're in Chicago, Transient is one to look out for.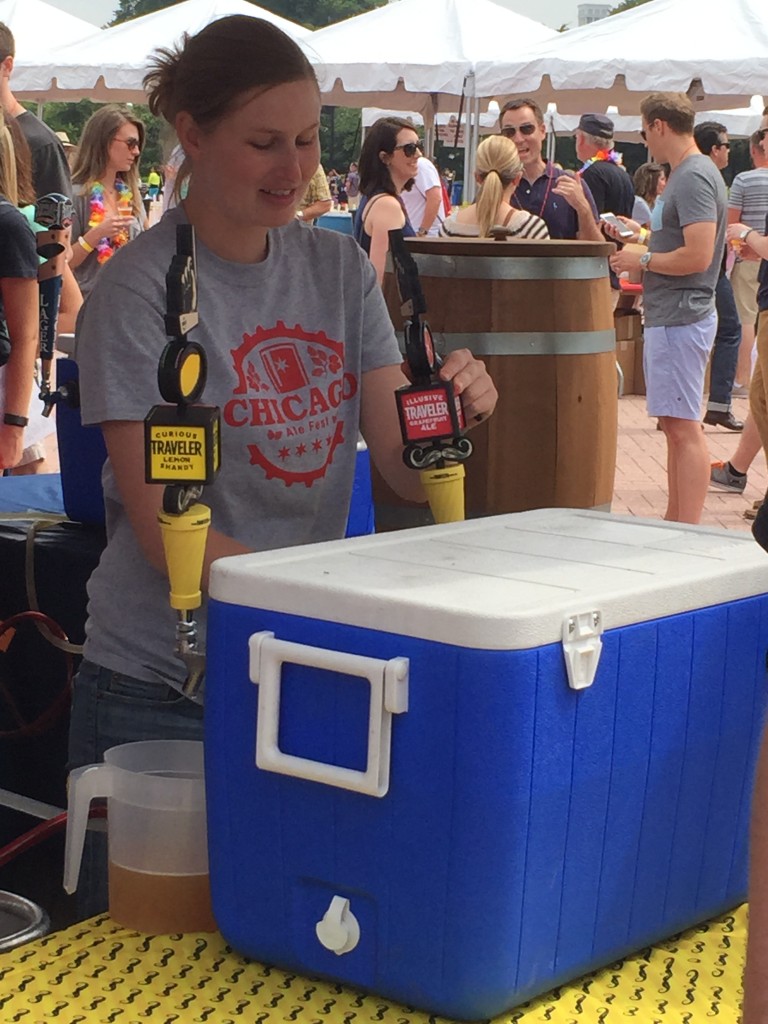 Left Hand Brewing Company makes this list with their session IPA, Introvert IPA. It's an overall well-balanced IPA that is perfect for the IPA lover and the non-IPA lover alike. You're not going to be overpowered with a hoppy taste despite this beer coming in at 55 IBUs. This wasn't a new beer for me to try, but it's a solid one I don't get too often, so it was great to have it on draft.
There are tons of beer festivals in Chicago every year. A lot feature the same breweries pouring the same beer, so it's important to have things that stand out. The Chicago Ale Fest had the unique location which provided views of the Chicago skyline and the surprise BCS tasting by Goose Island. I wouldn't call this event anything but successful, and we look forward to coming back next year. Cheers!
Mike Zoller is the Chicago Editor for PorchDrinking.com. Follow him on Twitter and Untappd: @mikezoller and on Instagram: @chicagobeer.
---