No Comments
Weekly Growler Fill | National Beer News Roundup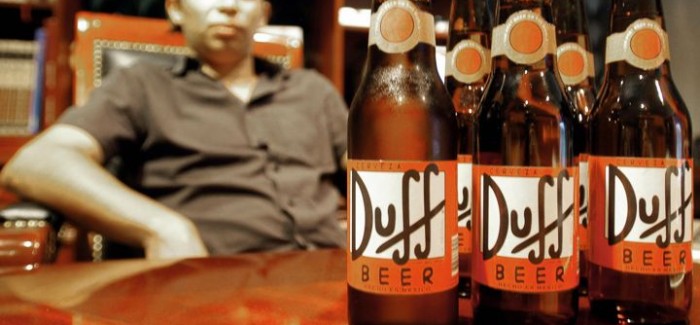 Trump feels the backlash from the beer industry, a music festival is using urine to grow ingredients for brewing, and most importantly, Duff Beer is soon becoming a reality. Get the details on all of these stories and more in this edition of the Weekly Growler Fill.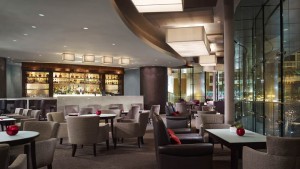 After Donald Trump made his infamous comments about Mexican immigrants a few weeks ago, the 5 Rabbits Cerveceria decided their beer no longer belonged in the Chicago Trump Hotel's lounge, Rebar. The owners of the brewery are Latin American and did not appreciate Trump's less-than-appealing remarks. 5 Rabbits aims to promote a positive image of the Latin American community and they believe that continuing the relationship with Trump Hotels would be hypocritical. Way to stay strong, 5 Rabbits Cerveceria! If you want to check them out, 5 Rabbits will continue to serve up their delicious brews at their taproom in Bedford Park, IL. [Continue reading…]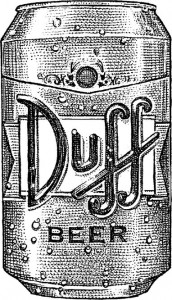 After fighting off counterfeit 'Duff Beer' in Chile for quite a while, Fox has decided, 'if you can't beat 'em, join 'em.' As many of you know, Duff Beer is a staple on the hugely popular show, The Simpsons. Down in Chile, various companies have been producing contraband versions of the Homer's favorite brew. Although Fox is claiming this is a violation of intellectual property rights, they don't have much ground to stand on since the product doesn't actually exist. By producing Duff beer themselves, Fox gains a better argument in their claim that this product is in fact, their idea. Fox is working with British brewmaster, Paul Farnsworth, to create the recipe for the Simpsons classic. [Continue reading…]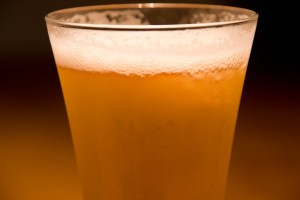 Roskilde Festival in Denmark is taking recycling to the next level. Their new initiative, "from piss to pilsner" is leading them to take the urine from beer-drinking festival goers and use it to fertilize crops of barley that will be used to brew beer in the future. When I first read about this, I thought the pee might be used in the actual brewing process… I'm thankful that is not the case. If this initiative works out, festival goers will be drinking the urine-fertilized beer by 2017. Festival directors hope to collect rockstars pee as well. Maybe they could fertilize special crops with that and make some rare rockstar pee-beer. [Continue reading…]
Every year, Zymurgy magazine polls its readers on their top 20 favorite commercially available beers. The results have been tallied up and the AHA published the top beers, top breweries, best portfolio, and top imports. We included the best beers below but for the full set of results, click here.
| | | |
| --- | --- | --- |
| | Beer | Location |
| 1. | Russian River Pliny the Elder | Santa Rosa, CA |
| 2. | Bell's Two Hearted Ale | Kalamazoo, MI |
| 3. | Ballast Point Sculpin IPA | San Diego, CA |
| 4. | Stone Enjoy By IPA | Escondido, CA |
| 5. | Founders Breakfast Stout | Grand Rapids, MI |
| 6. | The Alchemist Heady Topper | Waterbury, VT |
| 7. | Bell's Hopslam Ale | Kalamazoo, MI |
| 8. | Three Floyds Zombie Dust | Munster, IN |
| 9. | Dogfish Head 90 Minute IPA | Milton, DE |
| 10. | Firestone Walker Wookey Jack | Paso Robles, CA |
| 11. | Deschutes Fresh Squeezed IPA | Bend, OR |
| T12. | Left Hand Milk Stout Nitro | Longmont, CO |
| T12. | Sierra Nevada Pale Ale | Chico, CA & Mills River, NC |
| T12. | Sierra Nevada Torpedo Extra IPA | Chico, CA & Mills River, NC |
| 15. | Goose Island Bourbon County Stout | Chicago, IL |
| 16. | Russian River Blind Pig I.P.A. | Santa Rosa, CA |
| T17. | Arrogant Bastard Ale | Escondido, CA |
| T17. | Founders KBS | Grand Rapids, MI |
| T19. | Russian River Consecration | Santa Rosa, CA |
| T19. | Russian River Supplication | Santa Rosa, CA |
| 21. | Deschutes Black Butte Porter | Bend, OR |
| T22. | Firestone Walker Parabola | Paso Robles, CA |
| T22. | Firestone Walker Union Jack | Paso Robles, CA |
| T24. | Firestone Walker Double Jack | Paso Robles, CA |
| T24. | Odell IPA | Fort Collins, CO |
| T24. | Tröegs Nugget Nectar | Hershey, PA |
| 27. | Founders All Day IPA | Grand Rapids, MI |
| T28. | Dogfish Head 120 Minute IPA | Milton, DE |
| T28. | Sierra Nevada Celebration | Chico, CA & Mills River, NC |
| 30. | Lagunitas IPA | Petaluma, CA & Chicago, IL |
| 31. | North Coast Old Rasputin | Fort Bragg, CA |
| 32. | Lagunitas Little Sumpin' Sumpin' | Petaluma, CA & Chicago, IL |
| T33. | Ballast Point Grapefruit Sculpin | San Diego, CA |
| T33. | Boulevard Tank 7 Farmhouse Ale | Kansas City, MO |
| 35. | Surly Furious | Minneapolis, MN |
| 36. | Stone Ruination IPA | Escondido, CA |
| 37. | Deschutes The Abyss | Bend, OR |
| 38. | Green Flash West Coast IPA | San Diego, CA |
| 39. | Oskar Blues Ten Fidy | Longmont, CO |
| 40. | Cigar City Jai Alai | Tampa, FL |
| T41. | Great Lakes Edmund Fitzgerald Porter | Cleveland, OH |
| T41. | New Belgium La Folie | Fort Collins, CO |
| 43. | Oskar Blues Dale's Pale Ale | Longmont, CO |
| 44. | Founders Backwoods Bastard | Grand Rapids, MI |
| T45. | Victory DirtWolf Double IPA | Downington, PA |
| T45. | Fat Head's Head Hunter | North Olmsted, OH |
| T45. | Lagunitas Sucks | Petaluma, CA & Chicago, IL |
| T45. | Stone IPA | Escondido, CA |
| T49. | Odell Myrcenary | Fort Collins, CO |
| T49. | Russian River Pliny the Younger | Santa Rosa, CA |
| T49. | Ballast Point Victory at Sea | San Diego, CA |
---