No Comments
Cicerone Certification Program Releases New Test Guidelines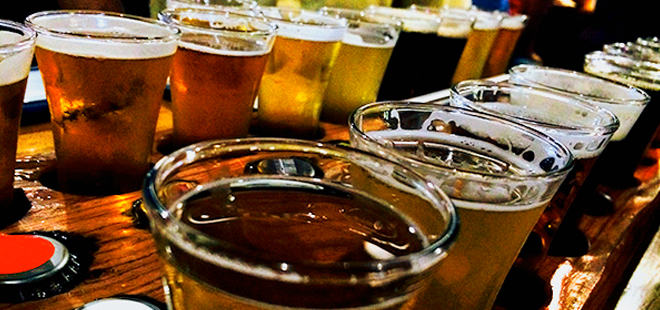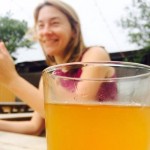 Are you studying to be a Certified Cicerone or a Certified Beer Server? Your new test guides are out, and there are some changes you want to pay attention to (for all your flashcard making needs).
Making good on a promise the Cicerone Certification Program announced earlier this summer, the program released new syllabi for all four levels of certification on Tuesday, Sept. 1: Certified Beer Server®, Certified Cicerone®, Advanced Cicerone® and Master Cicerone®.
Updated syllabi for all levels of certification, including the new Advanced Cicerone level, have been released: http://t.co/VjbbnaykZK

— The Cicerone Program (@cicerone) September 1, 2015
The biggest changes you'll see are in beer styles. That's because the tests are based on beer style parameters from the Beer Judge Certification Program guidelines, which were rewritten in May 2015.
(MORE: GABF 2015 Attendees Revealed)
If you're studying to be a Certified Beer Server, you'll want to add Munich Helles, Berliner Weisse, Gose and American Light Lager to your knowledge base.
The Certified Cicerone students will also need to add Gose to their style studies, as well as White IPA and Black IPA.
While the study guides are now out, it's important to note that the tests themselves won't change until January 2016. If you're planning to take any of the exams in 2015, then stick to the guidelines you've been cramming into your brain for the last few months.
Tuesday's release is also the first time we've seen what will be required for the new title of Advanced Cicerone®, which falls in between the Certified Cicerone level and the Master Cicerone® title. Expanded knowledge includes the economics of beer, a better familiarity with draft system functions and designs, and deeper knowledge of style perameters and expanded styles (Tropical Stout and German Helles Exportbier anyone?).
(MORE: Something Good Happened During Atlanta's Snowpocalypse)
Testing for Advanced Cicerone® also begins in 2016. The additional certification was announced in August by Founder and Director of the Cicerone Certification Program Ray Daniels, as an acknowledgement that there's a wide gap between the current second and third levels.
How hard is the master test? Well, as Craftbeer.com reports, of the the 69 people who have, collectively, taken theMaster Cicerone test 96 times, only 10 have ever received a passing score.
"While we have seen tremendous demand for the Master Cicerone exam, the additional degree of knowledge and skill required to pass is too great for the vast majority of candidates to achieve," Daniels said in a news release. "The new exam level gives serious beer professionals recognition for additional learning and skill development beyond the Certified Cicerone level."
You can download all the new guides here. Good luck with those new flashcards!
You can follow Jess Baker at @craftcurious on Twitter and Instagram. 
---