No Comments
Station 26 Brewing | Single Hop Citra IPA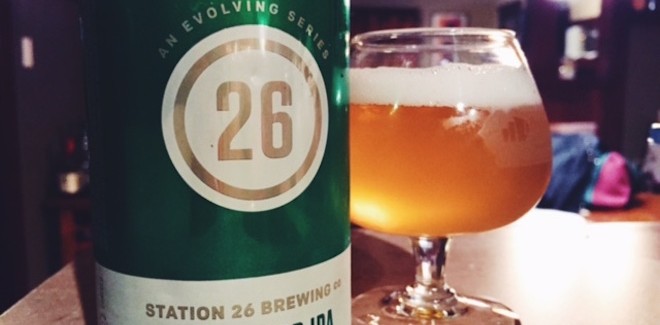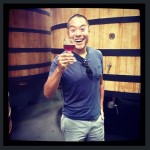 ABV: 6.8%
I can still vividly remember the unseasonably warm December day when Station 26 first opened its doors two and a half years ago in Park Hill. As Holly alluded to yesterday, they opened the way all breweries should, with a complete lineup of excellent beers that proudly indicate just how serious they are about their craft.
Over time, we've seen Station 26 blossom into a formidable piece of the Denver craft beer portfolio, highlighted by the bronze medal victory for Colorado Cream Ale, won at last year's Great American Beer Festival.
The obvious next phase for the Park Hill brewery was distribution. Last month, they began canning their Single Hop Citra IPA. That Single Hop IPA series features a rotating spotlight hop which is showcased prominently in that beer. While most hoppy beers employ a variety of different hops during different stages of the brew process, the Single Hop series, as the name indicates, uses only one type of hop in the beer to fully display its true characteristics.
In a lot of ways, Station 26's Single Hop Citra IPA mirrors the actual brewery which produces it, in that it's the complete package from start to finish. From the elegant, green and white simplistic, yet stunning design of their cans, all the way down to the slightly sweet, tropical fruit flavors that carry the hop forward backbone through till the last sip.
When you crack the can, it's likely you'll immediately encounter sweet grape and ripe mango aromas wafting toward your senses. Poured into a glass, those flavors continue through the taste. Single Hop Citra's greatest strength is how it's able to balance the opening sweetness with the backbone bitterness that ensues. What makes Single Hop Citra stand out among other typical IPAs is the fact that it's well balanced, light on the mouthfeel, but also boldly brings pleasant hoppy flavors throughout its tasting, never dropping off and still finishing without any harsh aftertastes.
Perfect for camping or, in my case, last weekend down in Salida for the Mumford and Sons Stopover, this Single Hop Citra IPA has jettisoned up on my list of Colorado's best IPAs. That weekend's combo of picturesque setting, killer music and even better friends, paired with this phenomenal beer, made for the perfect weekend getaway.
Station 26's Single Hop Citra IPA can be found at Small Batch Liquors located at 4340 Tennyson St, Denver, CO 80212 as well as a number of other local liquor shops in the city. It's also available at Hops & Pie, and for only $2 as part of their craft can night on Wednesday evenings.
---