East Brothers Beer Co. | Bo Pils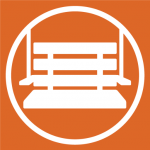 Labor Day weekend has come and gone, and although our crispy boi summer has given way to the fresh wet hop beers, Oktoberfests, and spiced gourd goodness of pumpkin beers, you can always count on Bo Pils from East Brothers Beer Co. to be a year-round crushable. Named for the historic East Brother Light Station that sits in the San Francisco Bay, Co-Founders Chris Coomber and Rob Lightner opened their taproom in 2016 to bring their joy of traditional style brewing to their community.
Bo Pils is elegant in its simplicity, down to its name. Derived from the style itself, Bo Pils is a shortened version of the style Bohemian Pilsner. Coomber says it took a couple of rounds to perfect this effortless recipe – "Around 8-10 iterations or so. It took a while to find the right hop combination and water profile. Traditionally, Czech Bohemian Pilsners are brewed with softer water, which creates a more rounded, smoother flavor with a slightly less assertive hop bite to the beer. I was really looking to replicate this water profile for this softer type of Pilsner." The light cracker body is effervescent and delicate, allowing the subtle lemon zest bitterness to just light the tongue and leave your thirst quenched.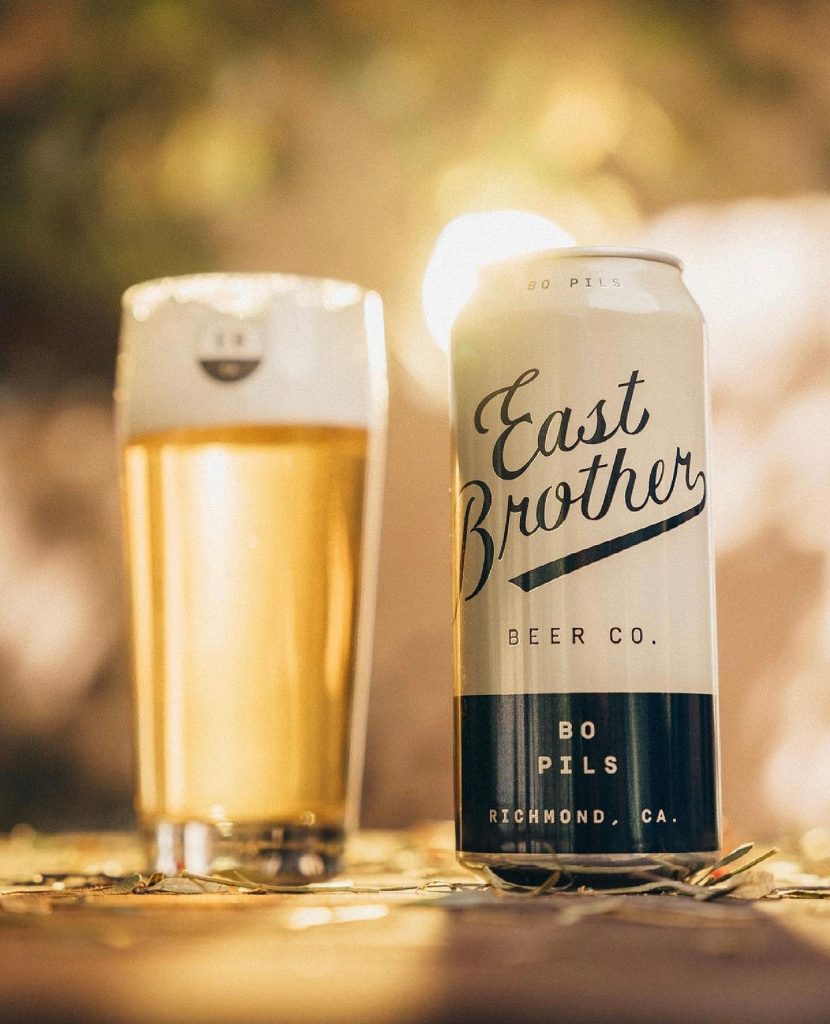 This 2019 GABF Silver Medal winner should start being a BBQ staple, if it isn't already. With picture-perfect head retention, it allows the drinker to get the full aromatics which smells like a lemon poppyseed loaf fresh out of the oven wafting over the air, the scent hopping over and mingling with your herb garden along the way. This lemon zested crispness pairs nicely with so many offerings, but Head Brewer Paul Liszewski would suggest his favorite pairing, "My ideal pairing is fried chicken with some Crystal Hot Sauce. The peppery, crunchy, sweet chicken with a healthy dose of hot sauce will keep you reaching for that pint."
A pint Liszewski would love to have shared with his Grandmom J, "I have extremely fond memories of fetching another Bud for Grandmom while we vacationed 'Downy Ocean' [Ocean City, Maryland] at our uncle's beach house. She would vigorously pour her can of Bud into a frosty mug because a 'proper lady would never drink from a can,' and I would get the last couple of ounces left in the can. We would sit on the porch, watch the world go by, take in the salty air while I enjoyed listening to her stories. She'd certainly be drinking Bo Pils today, and not just because her grandson brewed it." So when you get a chance to grab a 4-pack of Bo Pils, crack one open, slow down and watch the world go by. I promise it will be worth it.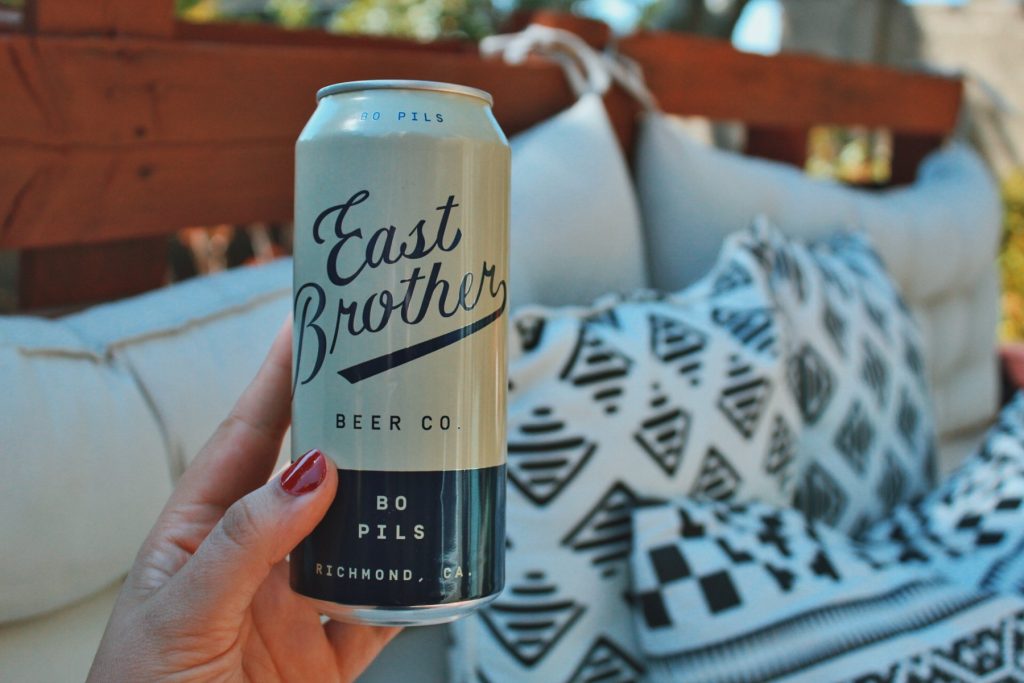 ---