No Comments
2015 GABF Theme Route | Unique Beers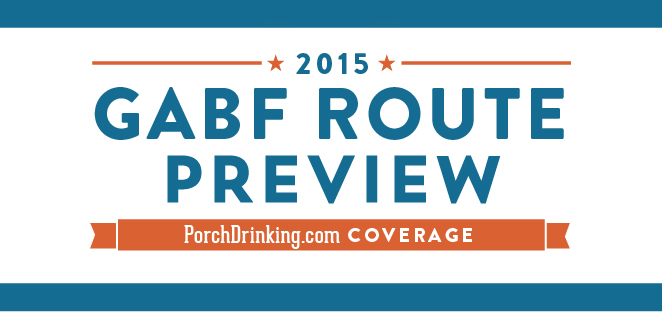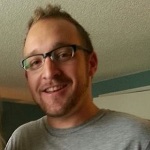 Check out our other themed routes:
We list the Brewery (Booth Number), Beer, and Description.
Gigantic Brewing (I27), Ume Umai, Inspired by the Japanese flavor palette, we combined plums, black rice, and pilsner malt to make a unique beer experience. Brewed "dry" in the Asian manner, Ume Umai is fruity, yet earthy and above all refreshing and delicious.
Sunriver Brewing (J29), Cocoa Cow, The Cocoa Cow is our interpretation of a classic milk stout but with the addition of roasted Ghana cocoa nibs. Milk sugar and caramel malt build the rich, full body of this brew, with mild roasted notes coming from two varieties of chocolate malt. Have some dessert today – just make sure it's served in a glass!
Coachella Valley Brewing (W7), Monument on Fire, >Rye Double IPA infused with Hatch and Habanero Chiles, Mango and Guava
Iron Springs Pub & Brewery (T22), Boom Boom Blonde, Kolsch-style brewed with Jasmine rice, Galangal, and Kaffir lime
Tioga-Sequoia Brewing (V19), Rush Hour Breakfast Stout, Rush Hour is a full bodied coffee milk stout that uses locally roasted Brazilian grown coffee. It is then cold pressed and infused into a chocolate milk stout creating a creamy, bold, robust, yet silky smooth breakfast stout.
Tioga-Sequoia Brewing (V19), Piece of Cake – Desert Stout, This elegantly delicious sweet stout was created to be the perfect dessert beer. We age our chocolate milk stout on freshly ground coffee, Madagascar vanilla beans, and fresh toasted coconut to represent a similar flavor experience to a German chocolate cake
Confluence Brewing (F6), Blue Corn Lager, First we perform a cereal mash by boiling the milled blue corn to expose the starches. The resulting purple porridge is then mashed conventionally with barley malt causing the color to magically disappear and creating a super sweet, almost clear wort. The entire wort is boiled and we add enough Saaz hops for bittering without overwhelming the blue corn flavor. It's then fermented with German lager yeast and lagered as normal
Infusion Brewing (F10), Vanilla Bean Blonde, Our best selling brew, this blonde ale is smooth with vanilla and bready notes. Hopped only to balance the beer, this is an easy drinking ale.
Lakewood Brewing (K32), Brabo's Reserve, Belgian Dark Strong Ale brewed w/ Wildflower Honey aged in Petit Syrah barrel
Bistronomy B2B Craft Brewery (BP2), B2B Lemongrass/Basil Ale, Blonde Ale with fresh lemongrass and basil
Barrels & Bottles Brewery (O12), Tequila Saison, Saison barrel-aged in Agave Tequila barrel
Broken Compass Brewing (O29), Toasted Coconut Porter, A robust porter loaded with so much toasted organic coconut, it transports you to a tropical island. A beer so good, it's not just for breakfast anymore.
Denver Beer Co (W11), Chocolate Coconut Graham Cracker Porter, A new twist on our crowd favorite Graham Cracker Porter
Fiction Beer Co (P32), Feely Effects, Milk Stout brewed with Green Tea and Chocolate
Horse & Dragon Brewing (Y16), Sad Panda Coffee Stout, Light-to-medium-bodied foreign stout with layered flavors of coffee, vanilla, dark chocolate.
Liquid Mechanics Brewing (Q26), Peanut Butter Porter, Our Imperial Porter with organic peanut butter. Think peanutbutter cup!
Yak & Yeti Brewpub (BP24), Chai Milk Stout, Sweet stout flavored with house blend of Chai spices. 2013 Silver medal GABF winner
Moody Tongue Brewing (D29), Steeped Emperor's Lemon Saison, This 6.3% medium-bodied Saison carries the flavors of a lemon meringue pie alongside the aromatics of Meyer lemons.
Bell's Brewery (C12), Mango Habanero Oberon, Brewed in Bell's original Kalamazoo location, Mango Habanero Oberon takes the recipe for our summer seasonal and adds pureed mango and habanero peppers during fermentation. The full-flavored, medium bodied wheat malt used in Oberon along with its signature citrus notes, provide the perfect canvas for a colorful interplay of tropical, ripe mango aroma and distinct habanero warmth.