One Comment
Colorado Breweries Halloween Party Previews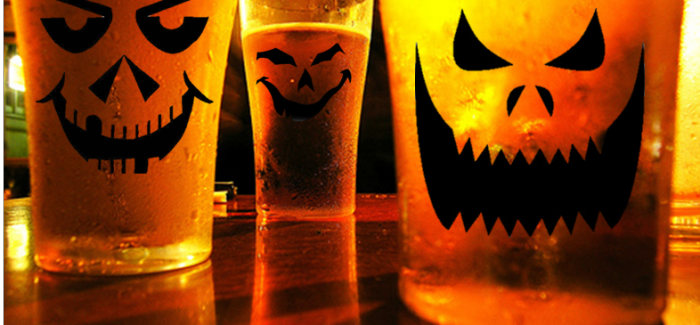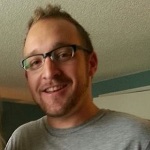 Halloween is the best time of year to show that any occupation can be sexy and it also allows everyone a night or two to cut loose in your ghoulish best. No one wants to end up at a bro'd out party with nothing to drink besides some macro beers that shall not be named. To make sure you maximize your All Hallow's Eve, here is a list of the Denver area's best craft beer parties to add to your calendar for this weekend.
Friday, October 30
Trick Beer or Treat Beer and Tarot Readings, Factotum Brewhouse, 3pm – Close
Putting an awesomely craft beer twist on trick or treating, whenever you order a full pour of beer you have a chance of getting a treat (FREE) beer or a trick ($1 over regular price) beer. All proceeds from trick beers will go to charity. Also Thuy Dam will be giving $2 Tarot readings all day as well and those proceeds are also going to charity. All kids/puppies giving their costume a test drive will receive candy/dog treats.
Saturday, October 31
Pumpkin Carving for Kids (and Adults), Kokopelli Beer Co., 10am – Noon
Check out this family-friendly event up in Westminister that is fun for kids of all ages. Get a pumpkin for $5 or bring your own and show off your gourd-gouging skills. Pumpkins are judged at noon and prizes will be awarded at 12:30.
All Hallows Eve Costume Contest, Tivoli Brewing, 11am – Close
Tivoli will feature unique Beer and Candy flights all day, along with their typical beer offering. They will also be giving away shwag throughout the day. At 7:30, they'll put a craft beer twist on a costume contest. Come dressed as a Grimm Bros Brewhouse character (if you need ideas, here's a good place to start: http://grimmbrosbrewhouse.com/beers/) or a historical Denver figure (Juan Casa Bonita opened his infamous Denver restaurant, right?). At 7:30, winners will be chosen, but the party will go on all night.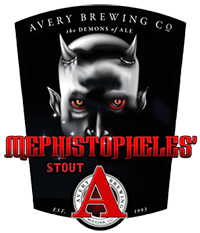 Mephistopheles Release and Costume Contest, Avery Brewing, 11am – 11pm
Avery is celebrating the annual release of their devilishly dark and delicious imperial stout with draft pours (along with their other amazing beers) and bottles to go. There will also be 2 costume contests, one at 4pm and one at 8pm. Prizes for the best Avery-themed costumes will be awarded at each contest.
Cerveza de Los Muertos, Diebolt Brewing, Noon – Close
Diebolt is bringing the party as soon as they open with $3 pints for anyone in costume all day. They're also tapping a special Graveyard Ale Firkin with cocoa nibs and coconut at 4:00. Then shake your booty all night with DJ P. CUZ's Undead beats starting at 7.
Halloween Costume Contest, Renegade Brewing, Noon – 10pm
At their 9th Street taproom, everyone (of legal age) gets $1 off pints. Renegade is always dog friendly so dress up with your pup. There will also be a costume contest for humans and dogs, where you can get win a growlers, gift cards, and shwag.
Halloween Craft Beer Ball, Wonderland Brewing, 1pm – 6pm
Wonderland Brewing is hosting a huge family-friendly festival behind the brewery that features 4 hours of unlimited beer samples from 13 Colorado breweries, a costume contest, trick or treating, temporary tattoos, games, face painting, live music, local food vendors, & more. Tickets for this event are $25 for General Admission, $65 for VIP (includes an extra hour of beer samples, cheese & chocolate sampling, a food voucher and more), $5 for non-sampling tickets and kids get in free. The costume contest features a $250 grand prize and $500 total in prizes. Tickets can be purchased here (buy early to avoid the day-of additional cost).
Pumpkin Spice Latte Cask Release and Costume Contest, Copper Kettle Brewing, 4pm – 10pm
A PSL Firkin makes me want to break out the yoga pants and puffy vest. This special cask starts with the Pumpkin Porter then adds coldbrew coffee. As an added dimension of awesomeness, this unique beer will be served in baby pumpkins. Copper Kettle will also host a halloween costume contest where entrants can win awesome prizes.
Halloween Lights Down Low, Silent Horror Picture Show, Black Shirt Brewing, 6pm – Close
If you are in for a good scare and some great beer, Black Shirt is dimming the lights and playing horror movies all night (without the sound) starting at 6. Rock out to some good music while you enjoy $2 cans of their Altbier, $3 cans of Colorado Red, Red Saison and India Red. They'll also have 8 beers on tap and food from Pavy's Food Truck available.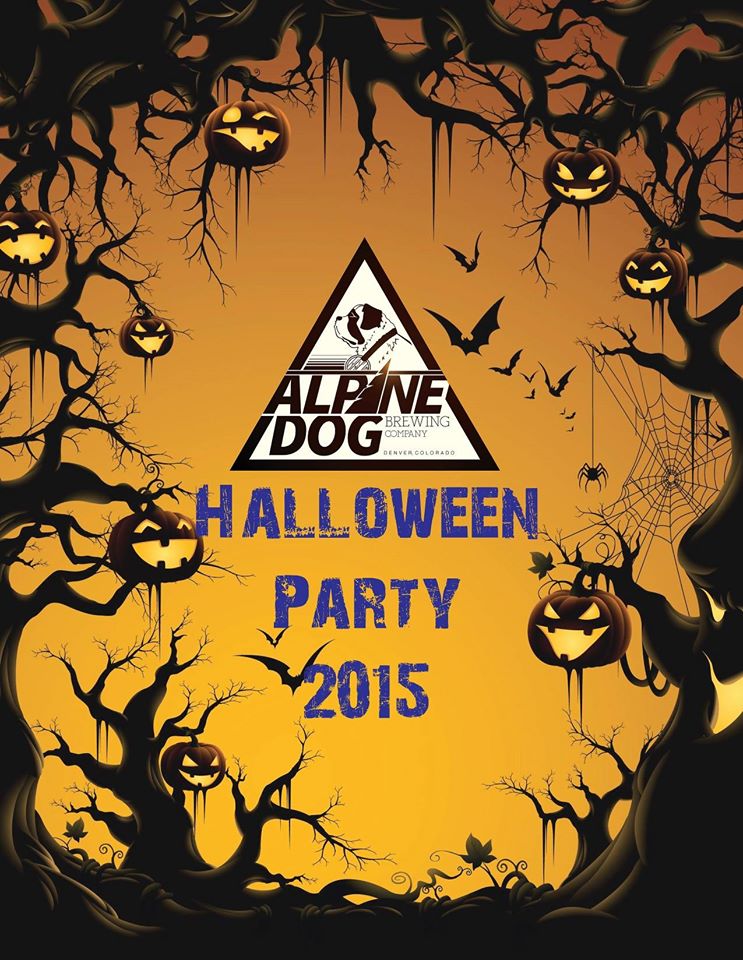 Halloween Party, Alpine Dog Brewing, 6pm – Midnight
Wear your best costume for Alpine Dog's costume part. Enjoy one or all of Alpine Dog's brews throughout the night. Bar tab prizes will be awarded for the best costumes.
Hallowbeer Bash (West), Caution: Brewing, 7pm – Close
Through caution to the wind with a Halloween Bash that includes karaoke, a costume contests, food from OMG Food truck and of course Cautions unique and amazing beer. You can win awesome prizes for your costume. Halloween night will be at Caution's West location (Wadsworth) or you can start your party a night early at Caution East, which features all the festivities mentioned above.
Halloween Party, Station 26, 7pm – 11pm
Wearing a costume to Station 26's Halloween Party pays for your first beer!  Bring your dancing shoes because there are rumors that dance parties could break out throughout the evening. They will also release a spooky Halloween beer at 7. Winners of the costume contest will be announced at 10pm.
Monster Mash 2.0, Beryl's Beer Co., 7pm – Close
Beryl's will be showing Halloween movies while you sip on your favorite Beryl's Beer and listening to Halloween Music. Beryl's will be family friendly with candy during the day time for trick or treaters. Anyone (of age) in costume will get $1 off beers all day.
Halloween Party, Ratio Beerworks, 8pm – Close
Ratio wants to prepare you for their Halloween celebration that includes special beers, music from DJ Stabba and crazy costumes. Our own Cory Pelc will be headlining the wild and sexy dance party. Don't say you weren't warned…
Swills and Chills, Upslope Brewing, 9pm – 1am
While the costume party doesn't start until 9, head to Upslope at 5pm for games and prizes. The costume party will have a live DJ with music by Old Man Winters. Upslope's costume contest has the largest announced pot for winners that includes a $100 tap room credit for first place!
---