No Comments
Ultimate 6er | State Fair of Texas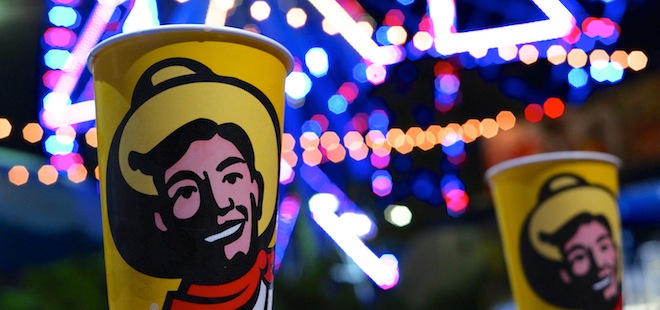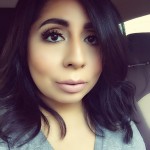 When you think of Texas you think of many things, the Dallas Cowboys for one (let's hope they pull it together soon), massive beef steaks and the State Fair of Texas. This yearly event draws hundreds of thousands over to Fair Park in Dallas, Texas and is the largest & longest running fair in the nation.
Running 24 consecutive days, the fair opened this year on Sept. 25th and closed on October 18th. Home to the Cotton Bowl and the most eagerly anticipated match up of all the Red River Showdown, or as most would know it as the Texas – OU game. This is the place where Burnt Orange collides with Crimson Red.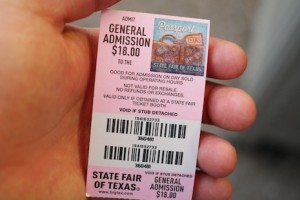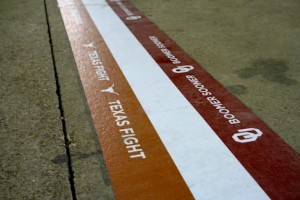 Each year concessionaires get creative and come up with unique foods for a chance to become a finalist in the Big Tex Choice Awards. One of the winners for Most Creative this year is a Smoky Bacon Margarita. Described as a cool treat with a hint of smoke, is filled with zesty lime citrus flavor you would get from a traditional margarita and finishes off with a subtle smoky, sweet flavor of the bacon it is topped off with.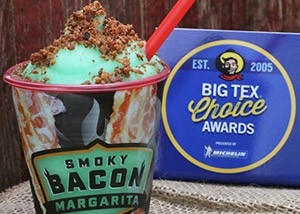 This year's new attraction called Beer Haven, solidified the note that Craft Beer was going to be a big deal. You can find this outdoor beer garden at the base of the Texas Star Ferris Wheel and is put together using several 18 wheeler trucks – equipped with 60 draft taps pouring local favorites, a five-barrel brewing system and even a canning line.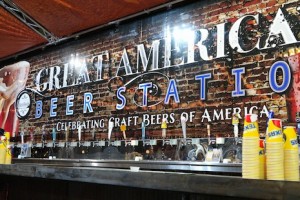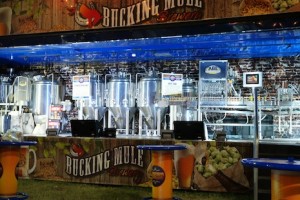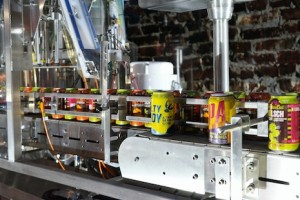 So bring out those cowboy boots, grab a corny dog or two and take a walk with me on the Ultimate 6er of Texas favorites found at the fair.
---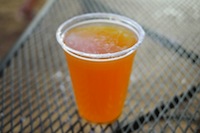 Funnel Cake Ale
English Mild Ale | Community Brewing Co.
ABV: 5.2%
Brewed exclusively for the fair and 2014's Most Creative winner at the Big Tex Choice Awards is this funnel cake inspired ale. Aged over organic vanilla beans, the use of English malts provide this beer a bready like quality, is wonderfully crisp and finishes with a subtle hint of sweet vanilla reminiscent of the iconic treat. It even comes rimmed with powdered sugar for a unique interpretation of this fair classic.
---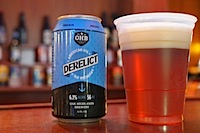 American IPA | Oak Highlands Brewery
ABV: 6.1% | IBU: 56
The Dallas newcomer opened up this past July and has already hit the ground running releasing 5 beers straight out the gate. So far this is their only American-style beer in their current portfolio and is already available in cans to take on the go. It's perfectly balanced, boasts fresh bright piney hops providing just the right amount of bitterness on the palette and tickles the nose with its citrus aroma. This makes for an incredibly smooth beer that had me doing my best "Blue Steel" impression that Derek would hopefully approve. The vivid blue can and name immediately brought to mind, Zoolander, even though there is no affiliation between the two.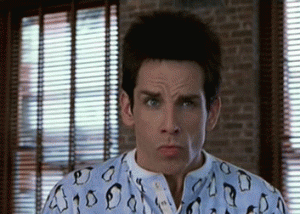 ---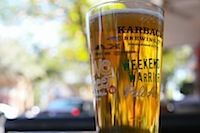 Kolsch | Karbach Brewing Co.
ABV: 4.9% | IBU: 20
The Houston favorite expanded its distribution efforts to include Dallas back in August. This summer seasonal refresher is perfectly tailored for the Texas heat. Incredibly drinkable with a slight malt sweetness that's easy on the tongue will keep you hydrated as you make your way through the fairgrounds.
---
IPA | Cedar Creek Brewery
ABV: 6.8% | IBU: 65
A Texas rendition of a West-Coast style IPA, true to its name imparts copious amount of juicy citrus, tangerine and pine flavors. Its hop character really comes through imparting a wonderful dank aroma and finishes clean making this year-round brew one to definitely seek out.
---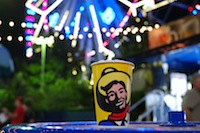 Cascadian Kolsch | Peticolas Brewing Co.
ABV: 5%
This limited-release and exclusively brewed for the fair solely commands attention. Taking their Kolsch as a base and completely transforming it with the use of Cascadian hops is an instant refresher. Providing a slight fruity aroma and flavor, is a perfect way to battle the Texas summer heat and pairs perfectly with those fried creations you come upon.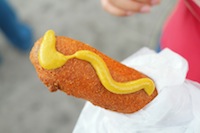 ---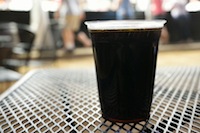 American Brown Ale | Deep Ellum Brewing Co.
ABV: 7.5%
Love runs deep with this java stunner from the Deep Ellum favorite. The combination of both chocolate and coffee provide almost a chewy-creamy mouth feel. Its medium bitterness really balances the sweetness and definitely satisfies a sweet tooth. The coffee sourced locally from Oak Cliff Coffee Roasters is just what you need after a long fair day offering a quick jolt to help continue the festivities, maybe alongside that funnel cake.
---