No Comments
Brewpub Showcase | The Lucky Monk (Barrington, IL)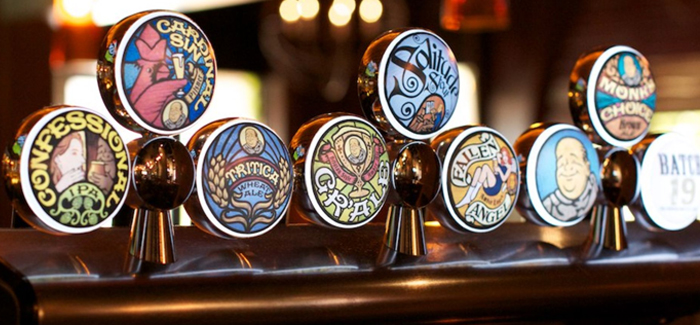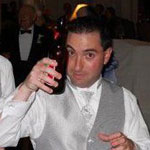 Address: 105 Hollywood Blvd, Barrington, IL 60010
Hours: Sun-Thurs: 11am-11pm Fri-Sat: 11am-1am
Food: Full kitchen
Tours: Not available
System: 10 barrel system
Looking less like your typical craft brewery and more like a restaurant, The Lucky Monk has an extensive list of draft beers brewed right in the restaurant. Featuring a complete menu and a bar serving not only their own beer but a variety of other beers and hard alcohol, The Lucky Monk caters to everyone from families to groups of guys watching football.
Before we get to the beer it should be noted that the food at The Lucky Monk is phenomenal. We started with the cheese curds and they are not to miss. For dinner we got pizza and steak tacos – both were excellent. If you're at The Lucky Monk you must get food as well as beer – you won't be disappointed.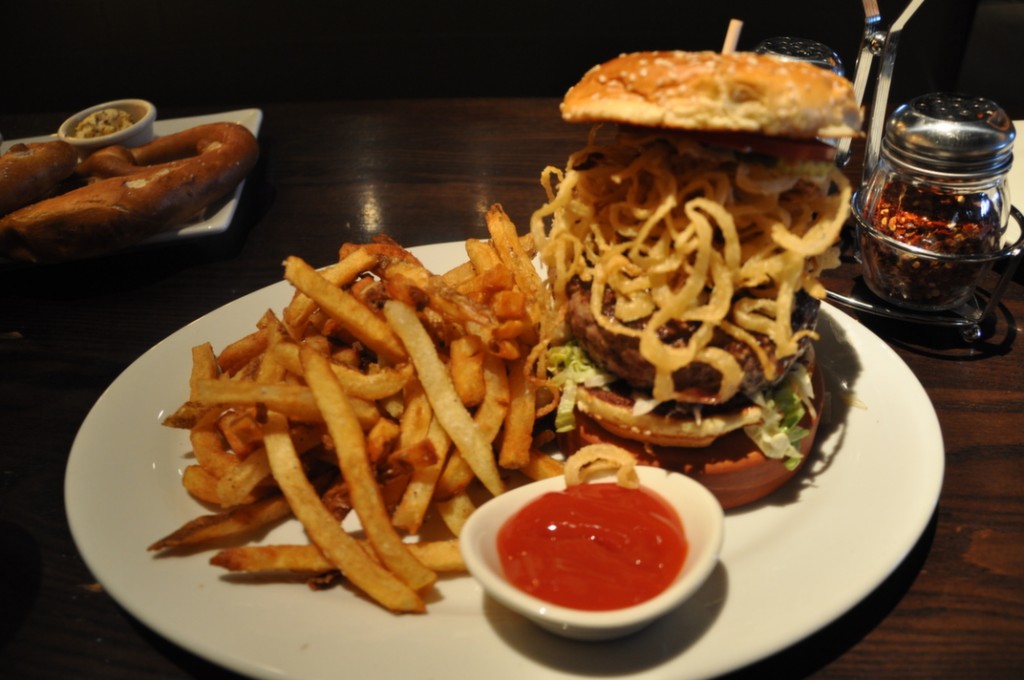 On to the beer! This 10-barrel brew system can be seen from the bar area in the restaurant and give that brewery feel while sitting in a nicer restaurant setting. The Lucky Monk knows people will want to try all of their beers and offers a sampler that features their most popular five and a sixth seasonal beer.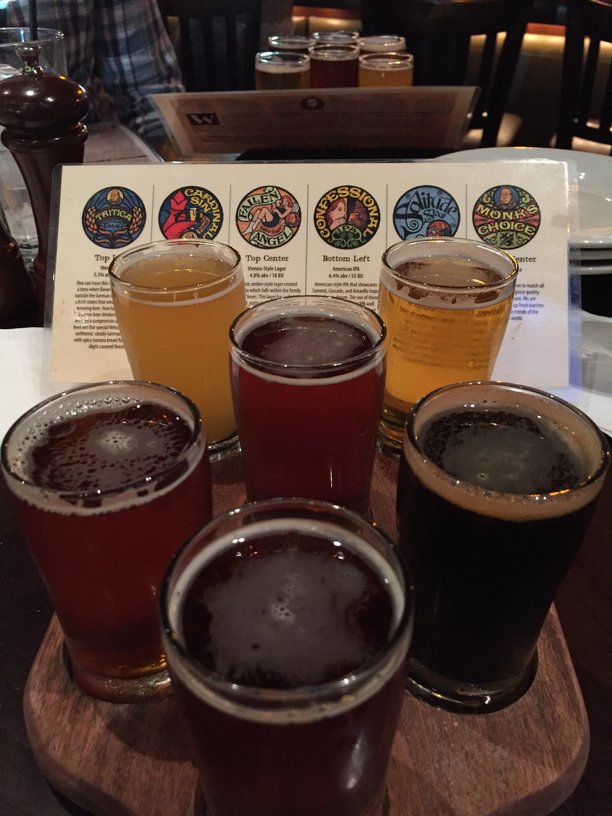 Solitude is The Lucky Monk's oatmeal stout and features a nice smooth coffee flavor that has a very low bitterness level. With an IBU of 25 this stout is really flavorful and has a strong flavor the whole way through. The color is standard for any stout and is a dark-black color with an off-white foam. If you're a fan of stout beers Solitude is one you should check out.
Fans of lagers will also appreciate The Lucky Monk's Vienna-style lager Fallen Angel. A very low IBU and a rich nutty-malty taste gives this lager a unique taste. There is the slightest caramel flavor at the end of the taste that is accentuated by the overall creaminess of the malt. It's very smooth with an ABV of 4.8% and an IBU of 18.
The combination of beer and food make The Lucky Monk a great place to visit if you find yourself west of Chicago. We were glad we got to get out of the city for this Sunday Funday and, alongside Scorched Earth Brewing, we had a great day exploring new breweries.
Mike Zoller is the Chicago Editor for PorchDrinking.com. Follow him on Twitter: @mikezoller and Instagram: @chicagobeer.
---