No Comments
Red Hare Brewing Co. Saison Rouge | The Team Behind the Beer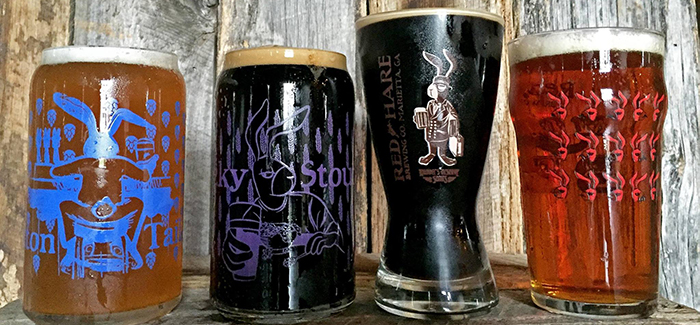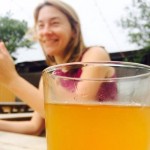 Beer geeks. We know lots about beer: style, ingredients, which temperatures are best to store lagers versus quads. We know beer laws in different states and the exact release days for Hunahpu and Hopslam and Dark Lord.
But when was the last time you actually (for real) knew the guy who came up with the recipe for the beer you ordered last night at the bar?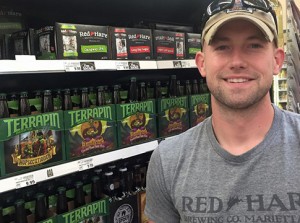 That's what hit me this week when I sat down at Atlanta's T. Mac and realized one of November's featured Red Hare Brewing Co. beers was crafted by my pal Logan Hemphill — Georgia native, soon-to-be first-time dad, brewer and all-around good guy.
Hemphill has worked at Red Hare as a brewer and shift manager for just shy of two years. He was part of a four-person team of brewery employees who were part of a company brew-off with high stakes: the winning beer would be added to the line up during Red Hare month at T. Mac (the craft beer heavy restaurants formerly known as Taco Mac).
(MORE: Georgia's SweetWater Brewing Plans West Coast Expansion)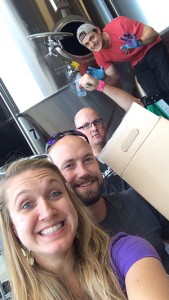 "I have always loved saisons and typically look for a saison first from a draft menu," Hemphill said. "So I pitched saison as our base beer and our team decided collectively to go with cranberry as an addition to make it unique and to tie into the Thanksgiving time of year since saisons aren't typical in the late fall."
Hemphill's team didn't take the easy route. Not only did they decide to use 1200 lbs of cranberry purée — no artificial ingredients — they had to keep an extra close eye on tricky fermentation temperatures a saison requires.
"This yeast prefers high 80s to low 90s for the yeast to be able to fully attenuate. Not to mention that it's notorious for stalling out halfway through fermentation," he explains. "But we were able to pull it off and I think the beer came out great."
Saison Rouge was one of four beers created at the brew-off, ultimately winning over the panel of judges that ranged from distribution partners to industry people to T. Mac employees.
(MORE: Meet Southern Pines Brewing Co. in North Carolina)
You can grab a pint at T. Mac's Georgia locations through the end of November, and raise a glass to the team behind the beer. Check out some behind-the-scenes photos of the making of Saison Rouge below.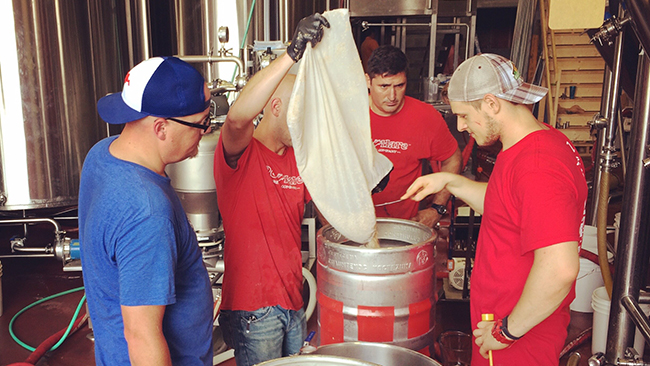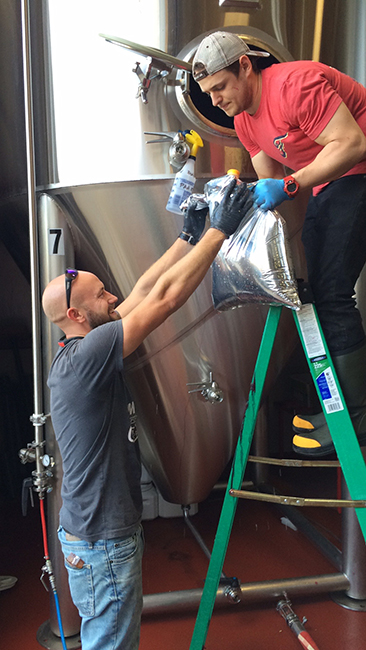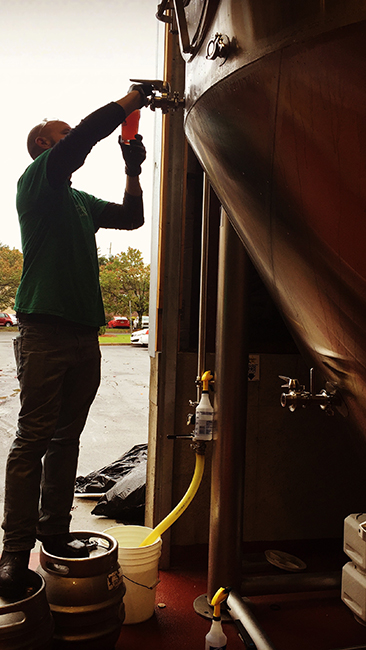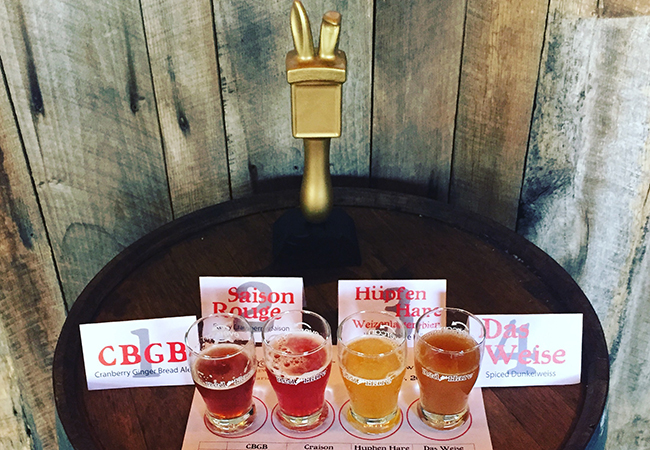 ---