No Comments
Ultimate 6er | Virginia's Novemberfest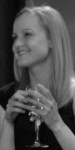 It's fitting that a beer event called Novemberfest would fall on rainy, chilly and damp day. But Rustico's event did not disappoint, with generous pours, ponchos and umbrellas, plus massive, sugary donuts.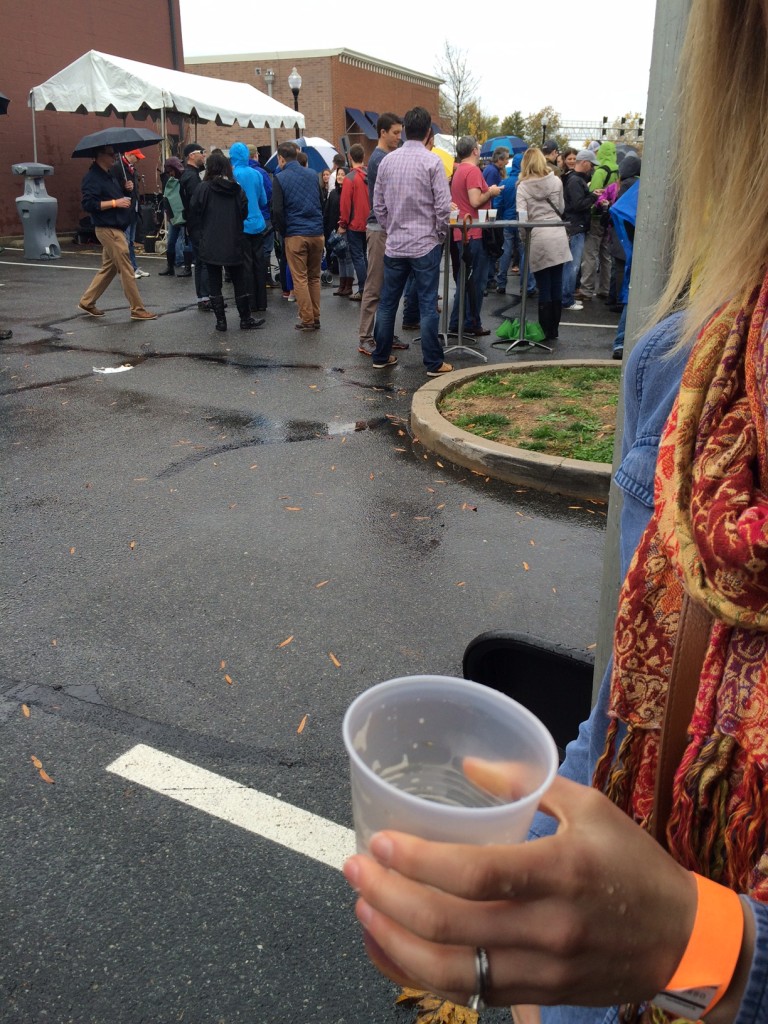 The festival featured bold beers from throughout Virginia, bringing in many names that the crowd, which was mostly Northern Virginians, would not normally recognize. It made for a festive feel, with everyone wanting to try the latest stout or (eeek) 10 percent ABV-pour from that brewery with a fun, and unknown, name.
Here's a 6er from that Saturday: Most beers boasted high ABVs, so we had to slowly sip our pours to get this list for you. (You're welcome.)
Ardent Sweet Potato and Sage Ale (Farmhouse Saison)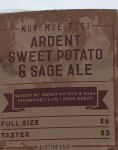 This 6.4 percent ABV saison was something you loved or hated — my friend likened it to a "sage shaker in her mouth," but I found the boldness something fun to sip on in between the raindrops that persisted that afternoon. Ardent is located in Richmond, Va., and says it wants to "to produce and celebrate exceptional and ambitious beers." A Thanksgiving-inspired brew seems quite fitting.
Blue Mountain The Local D.O.P.A. (Wet Hop Imperial IPA)
Blue Mountain is an awesome facility near Charlottesville, Va., and nearly everything from them is extremely drinkable and enjoyable. This Imperial IPA comes to a 8.4 percent ABV and is moderately hoppy and pretty bitter. A nice pour, overall.
Brothers Cutting Teeth (American Pale Ale)
I hadn't heard of Brothers before this event and this American pale ale (5.9 percent ABV) was a bright, nice introduction. It was a bit different from the darker, more wintery pours that other breweries were bringing, so definitely a good palate cleanser. Brothers says to pair this beer with curry dishes, sausages and fish tacos. Um, yes.
Caboose Ghost Pepper Pale Ale (American Pale Ale w/ Ghost Peppers)
As my first ghost pepper ale, this was a fantastic introduction. The spice hits the roof of your mouth, but doesn't linger long enough to hurt. It's a floral drink and pours a pale yellow. Caboose is in Vienna, Va., which isn't fair from the Beltway and at the end of the Metro line, with a farm-to-table menu that looks legitimately delicious.
Devils Backbone Cuvée de Gooch (Saison w/Brettanomyces)
Devils Backbone has been a trendsetter in the Northern Virginia brewing scene, so it wasn't surprising to see their pours at Rustico. This saison (5.6 percent ABV) is a bit funky but nothing overwhelming; its fruity hops aroma meets its lightness well, allowing for an easy drink.
Rusty Beaver Roy's Big Bad Brown (English Brown Ale)
Admittedly, we went to Rusty Beaver's line solely because of the name. The brewery is located in between Richmond and Fredericksburg, so a bit from the DC line, but near the wealth of breweries in southern Virginia. This English brown has a 5.7 percent ABV and boasts chocolate tones. According to the brewery, it was named after the song "Roy" by one of their favorite bands, The Southern Belles, of Richmond.
Strangeways A-Bomb (Sour Blond Ale w/ Green Apples)
Strangeways was one of the breweries debuting their pours at Novemberfest; this ale was definitely punchy but still fun and perfect for 3 p.m. on a Saturday afternoon. Strangely, the brew was a bit dusty on the palate, an odd thing, we thought at the time. But then, looking at the brewery's website's description of the beer, it made perfect sense: "Air raid sirens wail as phase two commences in the brew kettle, with the fusion of a hundred pounds of Apple Jacks® cereal that instantaneously turns to dust."
Editor's note: You may be thinking, "Wait, wasn't this a 6er? Why are there seven?" Because there's no counting when you're drinking… and this isn't math class. Cheers!
---