No Comments
Ultimate 6er | Beers To Drink While Reading Dune In Preparation For The Movie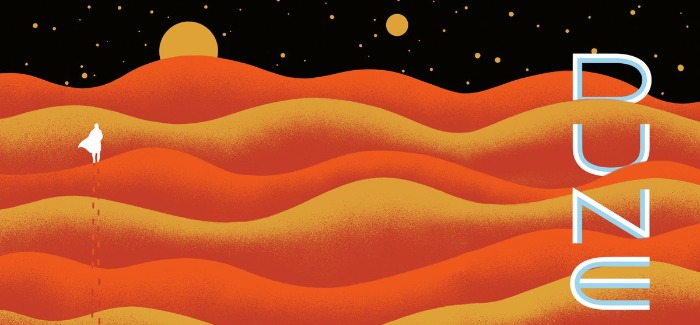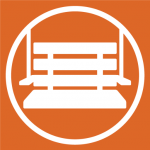 Denis Villeneuve-directed movies are not for the light-hearted. I'll bet you never heard anyone say, "Tough day at the button factory, honey, let's relax and watch Sicario," or "My boss is such a jerk, I need to clear my head by watching Arrival." Complex storylines, heavy themes, experimental and ambient scores, and ominous cinematography, are not just common, they are the rule. Put simply, you have to be in the right headspace to get the most out of his movies.
Villeneuve's highly anticipated adaptation of Frank Herbert's legendary 1959 book, Dune will surely be no different. With a phenomenal cast including Timothée Chalamet, Rebecca Ferguson, Josh Brolin, Oscar Isaac, Zendaya, and many more, this movie is sure to be an Oscar worthy alien planet saga, full of epic desert battles, stunning CGI, and phenomenal acting. Here at PorchDrinking, we recommend consuming the following six beers, each fitting a specific aspect of the Dune storyline while reading the book in preparation for the November 20, 2020, I mean December 18, 2020, I mean October 1, 2021 movie release date. Even the Sardaukar will enjoy this!
Planet-Themed
Farmhouse Ale – Saison with dune pepper, 4.8%
Quebec, Montreal
Not much explaining needed here. The beer is named after the planet of Arrakis (AKA: Dune) which is a terribly inhospitable desert world. For instance, the giant sandworms featured in the can art could easily swallow you and your ornithopter whole. This saison features Apollo and Pacific gem hops and, wait for it, DUNE peppers, also known as American Green Alder, producing a "flora, hoppy, and resinous finish". Additional connection: Villeneuve is also from Quebec and Chalamet is a citizen of France and is fluent in French!
View this post on Instagram
---
Desert
Pale Ale, 6.5%
Amman, Jordan
Dune was partially filmed in the Wadi Rum desert in southern Jordan to depict the desolate sand landscape on Arrakis. Luckily, beer can also be brewed in the desert, and Jordan's first craft brewery, Carakale Brewing Company, founded by a Colorado University alum, was not too far away. I'm sure the cast and crew enjoyed the floral, light citrus, and spice (more to come on that!) flavors, powered by East Kent Goldings and UK Challenger hops, of Carakale pale ale while on set.
View this post on Instagram
---
The Spice
Paired with: Delirium Tremens | Huyghe Brewery
Belgian Strong Golden Ale, 8.5%
Melle, Belgium
We'll be so bold as to say that Delirium Tremens is the Spice of beers. Both are highly aromatic and flavourful and include the smell and taste of cinnamon. The Spice would pair well with cardamom, clove, vanilla flavor, and sall-spice, all of which are in Delirium Tremens. This beer also shares a name with alcohol withdrawal symptoms (yes, quite the sobering topic to bring up) which are similar to what one experiences when they can no longer get their hands on the Spice. We'll just ignore the fact that Spice is secreted by the larval form of sandworms while Delirium Tremens is simply brewed. And also ignore that the spice increases vitality, vigor, stamina, and awareness; all of which beer, especially an 8.5% beer, definitely does not do.
View this post on Instagram
---
Space Travel
Imperial Stout, 10%
Eugene, Oregon
Consuming massive amounts of Spice gives one the prescience-enhancing ability to make interstellar travel possible and safe. No, we don't understand why either, but we do know that space travel is really cool and anything that has been to space is rad, i.e. Ground Control Imperial Stout. Back in 2014 Ninkasi launched a bunch of ale yeast 77.3 Miles into the sky and, when it came down, used it to make this amazing beer. It may not give you prescience abilities (we don't think), but the rich, malty and smooth taste produced by Oregon hazelnuts, star anise, and cocoa nibs is out-of-this-world.
View this post on Instagram
---
Blue Eyes
Paired with: Okhotsk Blue Draft | Abashiri Brewery
Happoshu, 5%
Abashiri, Hokkaido, Japan
Another lovely quality of the Spice is that it will turn your eyes blue-within-blue with heavy consumption as it does to the native Arrakis Freemen peoples. During a long night of drinking the Spice you might hear a Freemen say, "I have to pee so bad my eyes are turning blue!" aaaaand cue laughter. Not really, the Freemen are far too consumed with resisting a planetary takeover and giant sandworms to have a sense of humor. We at PorchDrinking do have a sense of humor though (we think), and while we can't consume Spice in order to be hilariously witty, we can drink Okhotsk Blue Draft which is a legit naturally blue beer. This fresh, light and sweet brew is made with blue seaweed, locally-grown Japanese flowers, melted Sea of Okhotsk iceberg water, and Chinese yams and is sure to make you need to pee. But don't worry, it's a sign of strength among the Freemen to possess the blue Eyes of Ibad.
View this post on Instagram
---
Water Scarcity
Paired with: Village ACWA Blonde | Village Brewery
Blonde Ale, 4.5%
Calgary, Alberta, Canada
Water is soooo scarce on Arrakis that the Freemen wear still suits to capture the water leaving their bodies and harvest the moisture of the dead. Delicious. If they were to brew beer, the only water available for the process would be recycled! Enter Village Brewery and their Village ACWA Blonde. For this limited edition version of their already popular Village Blonde, Village Brewery has teamed with Advancing Canadian Water Assets and Xylem Inc. to produce the beer using reuse water. The water in this beer was once sewage (not dead people) but has been treated with tertiary technologies including advanced oxidation and nano-filtration and meets rigorous standards set by Alberta Health Services' Safe Healthy Environments. We don't really know what that means but we do know that the beer is crisp, dry, and balanced with a hint of bitterness and sweetness and you can feel good about saving the environment, without having to drink your own sweat!
View this post on Instagram
Feature image courtesy of Dune social media.
---