No Comments
Colorado Ski Season Brewery Guide | Summit County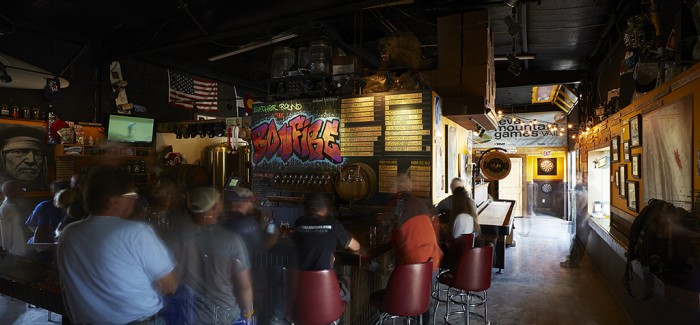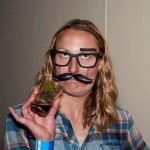 Believe it or not, most Colorado ski resorts have already opened, or are entering their final countdowns toward opening day, meaning it's a safe bet that many of you are shaking in your snow boots eagerly awaiting that first chair up the slopes. Those of you who've already secured season passes likely have a handle on where to ski, but picking the perfec après is just as important. Check out this handy guide to craft breweries and brewpubs to help unwind after a long day on the mountain. Today's edition of your Colorado ski season brewery guide showcases Summit County.
---
Silverthorne/Dillon/Frisco/Breckenridge
Located in what looks like it could easily have been an I-Hop (wasn't it?), Bakers' aptly makes its bread in-house for its menu that features breakfast, lunch, and dinner. While many come for the food, Bakers' beer list is worth checking out with a variety of options to suit any palate including a Belgian Honey Wheat, Session IPA, and "Cory's Crazy Infusion Confusion," an ever-changing batch of experimental brew from Bakers' brewmaster Cory. Did we mention that Happy Hour starts at 2 p.m.?
Must Try Beer
Barking Dog Brown Ale: A light-bodied, approachable Brown Ale that almost feels like an English Mild but with strong chocolate notes.
The Bakers' Brewery, 531 Silverthorne Lane, Silverthorne
Hours: 11:00 a.m. – 11:00 p.m. Mon. – Fri. | 9:00 a.m. – 11:00 p.m. Sat. – Sun.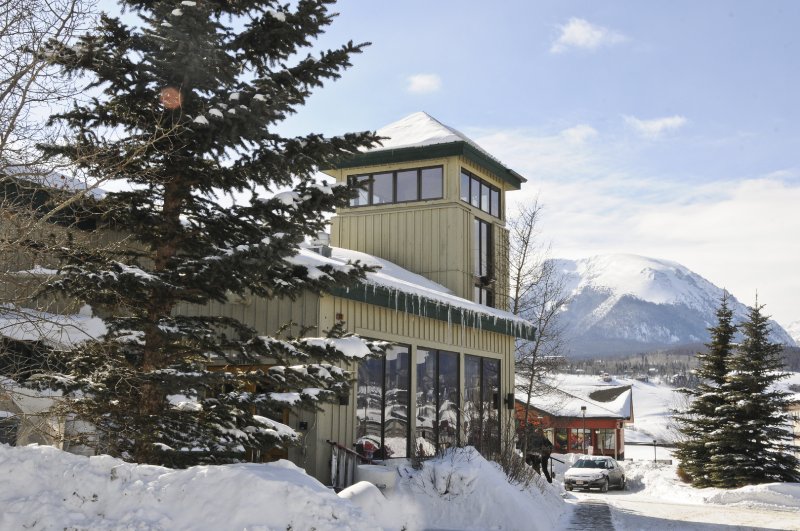 Ski traffic. It's the worst. If you're worried about missing that football, hockey, or basketball game, sitting parked on I-70 may be the death of you, we get it. Go no further, put your butt in a bar chair at Dillon Dam Brewery and blow off some steam while screaming at one of many flat-screen TVs. And don't let that hanger get the best of you; with a plethora of bar eats (get the Asiago Ale Dip!), this Dam bar won't let you go hungry. Or thirsty. Be sure to check out the Brewer's Board for a specialty or seasonal brew.
Must Try Beer
Exit 205 Ale: This Pale Ale is full of citrusy hop aromas and a slight bitterness that is scrubbed away by its dry finish.
Dillon Dam Brewery, 100 Little Dam St, Dillon
Hours: 11:30 a.m. – 10:00 p.m. Mon. – Fri. | 11:30 a.m. – 12:00 a.m.
A mainstay in Dillon since 1975, Pug Ryan's draws locals and out-of-towners alike with its sociable atmosphere and proximity to Lake Dillon. The homey Wild West themed dining room plays host to family steak dinners while the bar area boasts a more raucous sports-loving crowd. Pug Ryan's has a variety of house made brews on tap as well as some guest taps.
Must Try Beer
Peacemaker Pilsner: This classic Bohemian Pilsner is light and crisp with subtle aromas of Noble hops. Needless to say, it's ultra-crushable.
Pug Ryan's Steakhouse & Brewery, 104 Village Place, Dillon 
Hours: 2:00 p.m. – 11:00 p.m. Mon. – Fri. | 11:30 a.m. – 11:00 p.m. Sat. | 11:00 a.m. – 11:00 p.m. Sun.
Backcountry Brewery has been pouring its award-winning brews in Frisco since 1996. With a full restaurant, featuring a large menu of American pub grub, burgers, and pizza this mountain brewpub is a standby spot to refuel after a long day of shredding at Copper or Breckenridge. Looking to avoid Sunday ski traffic? Backcountry has you covered with $2.75 pints all day on Sundays. Backcountry also recently went through an expansion, which will allow the brewery to start offering 6-packs.
Must Try Beer
Beard Envy Rye Brown Ale: This easy drinking American Brown, which took home a silver medal at the 2014 North American Brewers Association Awards, was inspired by the burley beard of Backcountry's head brewer.
Backcountry Brewery, 720 Main St, Frisco
Hours: 11:00 a.m. – 10:00 p.m. Sun. – Thurs. | 11:00 a.m. – 11:00 p.m. Fri – Sat.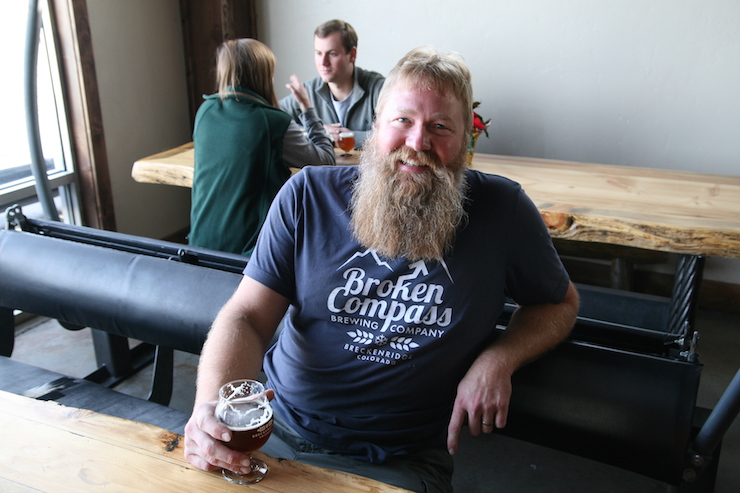 In Denver, breweries seem to be struggling to find both an identity and aesthetics outside the norm. But at Broken Compass in the bustling ski town of Breckenridge, reclaimed wood and corrugated sheet metal are welcome and expected. A true mountain taproom, Broken Compass seeks to brew and pour beer for those who love high-country adventures. With no cans or bottles, Broken Compass serves nearly all of its beer through this taproom, which serves as a community meeting place for those just off the slopes. Live in the area or taking a long weekend in Breck? Be sure to check out Monday night potluck!
Must Try Beer
Coconut Porter: This toasty coconut porter recently won a bronze medal at the 2015 Great American Beer Festival in the Field Beers category, and for good reason.
Broken Compass, 68 Continental Ct., B12, Breckenridge
Hours: 11:30 a.m. – 11:00 p.m. Daily
Vail/Eagle
A newbie to the Eagle-Vail area, Vail Brewing opened its doors in the spring of 2015 and has already become a staple for both locals and travelers alike. The ambiance is definitely outside the bounds of your average microbrewery. The reclaimed wood paneling, dark wood ceiling beams, and speckles of Edison bulbs bring a strong hint of class to this rustic mountain vibe. Add in weekly live music and a nightly food truck, and sampling Vail Brewing's ever-changing line-up of beers is a breeze.
Must Try Beer
Xocolatl (sho-ko-laht) Stout: A rich and creamy stout with lactose added as well as cacao nibs from Ghana, this beer is sure to warm you up after a chilly day on the slopes.
Vail Brewing, 41290 B-2 & B-3 US HWY 6, Vail
Hours: 12:00 p.m. – 10:00 p.m. Sun. – Weds. | 12:00 p.m. – UTC Thurs. – Sat.
Sure, Crazy Mountain recently announced the exciting news it will be taking over Breckenridge Brewery's old Denver location of nearly 20 years, but this cozy Edwards tasting room and brewery is where it all began back in 2010. More modest than its new 50,000-square foot brewery, this spot is full of mountain character. With a retired lift chair as additional seating and rustic outdoor mill room, this spot reminds of a cozy cabin, but with a brewery inside. Snag a full pour or taster flight from the 10 taps then find a mountain brew crew at one of several community tables. Note: Don't be surprised by the nudge of a cold nose on your leg, the brewery dog Doobie and his local canine friends wander around like they own the place.
Must Try Beer
Lawyers, Guns & Money: Don't let the heavy dry hopping deceive you, this Barleywine is no joke, but when the wind's howling, this bad boy has you covered.
Crazy Mountain Brewing, 439 Edwards Access Rd, Suite B-102, Edwards 
Hours: 11:00 a.m. – 8:00 p.m. Mon. – Sat. | 11:00 a.m. – 6:00 p.m. Sun.
With a rotating selection of in-house beers and artisan pizzas using house-made beer dough, this cozy community taproom in Eagle is a great spot to unwind and escape the tourists after a day at Vail or Beaver Creek. Plus, with guest taps, wine, and cocktails too, 7 Hermits can also serve as a place to take the whole family when they're driving you crazy. Wine may not help your mother-in-law, however, just saying.
Must Try Beer
Java the Hut Porter: A light-bodied Porter that is anything but lacking in flavor. Robust coffee and bitter chocolate abound in this cold weather brew.
7 Hermits, 717 Sylvan Lake Rd, Unit B-1, Eagle
Hours: 4:00 – 10:00 p.m. Mon. – Sat. | 11:00 a.m. – 10 p.m. Sun.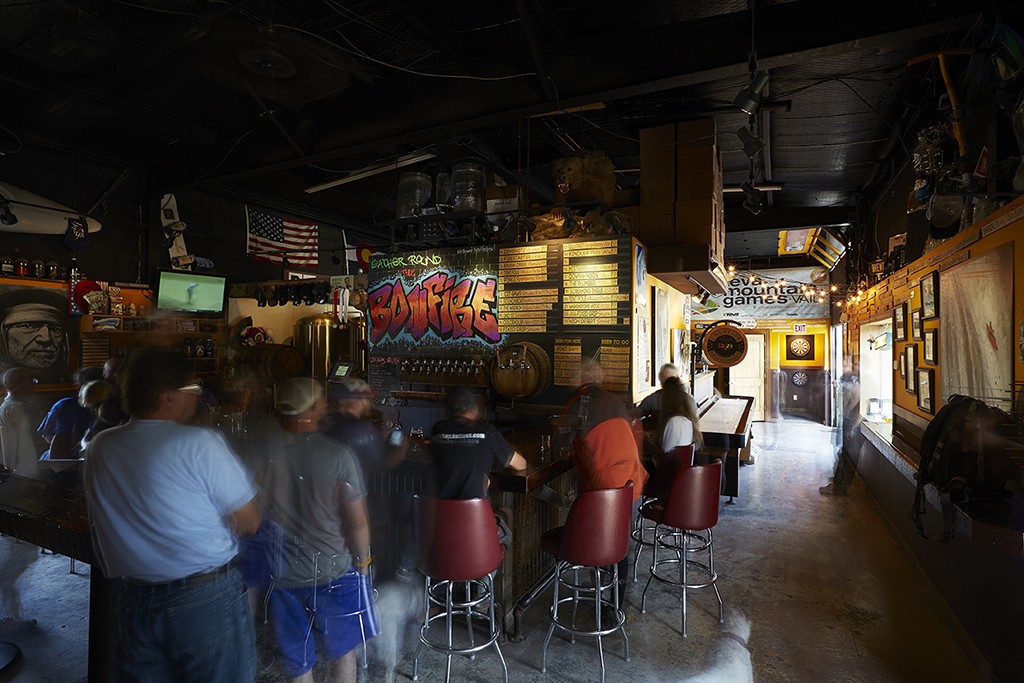 This five-year-old brewery sure knows how to have a good time. Founded by two "professional" drinkers who had a knack for homebrewing, Bonfire Brewing's taproom is a classed up version of a college house party. Play foosball, a game of darts or check out Bonfire's pilot system – Bonfire has a separate 17.5bbl production facility – while sipping on one of 20 beers on draft. Love the creative brews? Check out Bonfire's mug club. Though, you'll have to get in line; this mug club is so popular there's a waiting list to join.
Must Try Beer
Firestarter IPA: A crushable IPA with bittering Falconer's Flight hops and a dose of Cascade for a pleasing aroma.
Bonfire Brewing, 127 W. Second St, Eagle
Hours: 4:00 – 10:00 p.m. Mon. – Thurs. | 4:00 p.m. – 12:00 a.m. Fri. – Sat. | 4:00 – 8:00 p.m. Sun.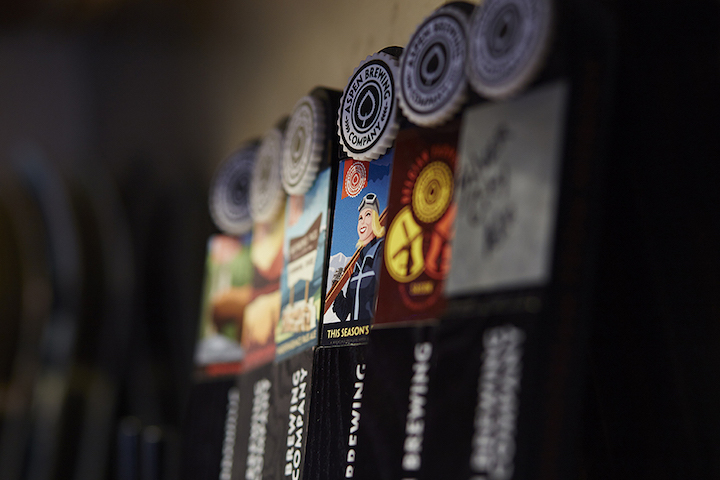 The only brewery to open in Aspen since the departure of Flying Dog Brewing Co., Aspen Brewing opened its doors in 2008 to serve quality craft beer to Aspen's many outdoor enthusiasts. This vibrant taproom with live music and mountain views showcases a line-up of year-round brews as well as seasonals and barrel-aged offerings. Plus, the $4 pints and $15 pitchers during Happy Hour make this a no-brainer for a solid après ski.
Must Try Beer
Independence Pass Ale: A nice 'n' hoppy IPA sure to go down easy after a day of outdoor adventures.
Aspen Brewing, 304 E. Hopkins Ave, Aspen
Hours: 12:00 p.m. – 12:00 a.m. Daily
---