No Comments
Powder Keg Brewing | Palisade Reunion Batch 2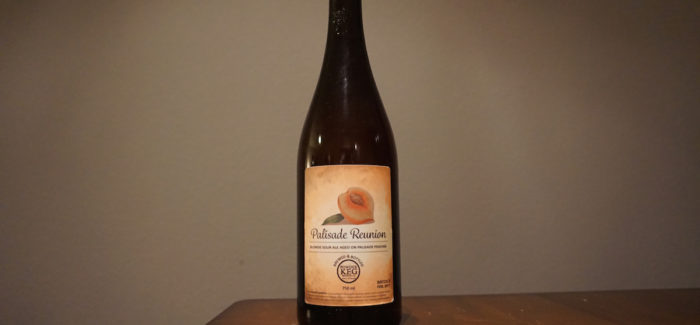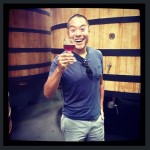 The term craft beer for all intents and purposes has jumped the shark. Over the past five to ten years, it has been sensationalized, marginalized and dragged through mud by the likes of Big Beer, bandwagoners and yes, even Wal-Mart.
However, true brewing craftsmanship still exists. It's what continues to elevate and progress the industry to this day, combining one part research, another part science, as well as a confluence of quality ingredients, steadfast technique, a dedication to sanitation and unrelenting determination. Such is the case with Powder Keg Brewing's Palisade Reunion, which in its simplest representation can be described as a Blonde Sour Ale Aged on Palisade Peaches. But to truly understand this complex, delicate, yet purpose-driven beer, we must trace its roots to the Western Slope of Colorado.
As Powder Keg header brewer, Phillip Joyce explains, Batch 2 of Palisade Reunion is built on the agricultural inspiration of three peach varieties. "I get a CSA (community supported agriculture) with a fruit share every year and get fresh peaches every week. This year, upon tasting the Suncrest peaches from my farm share, I was completely blown away by the complexity and balance of the fruit flavor, acidity and sweetness."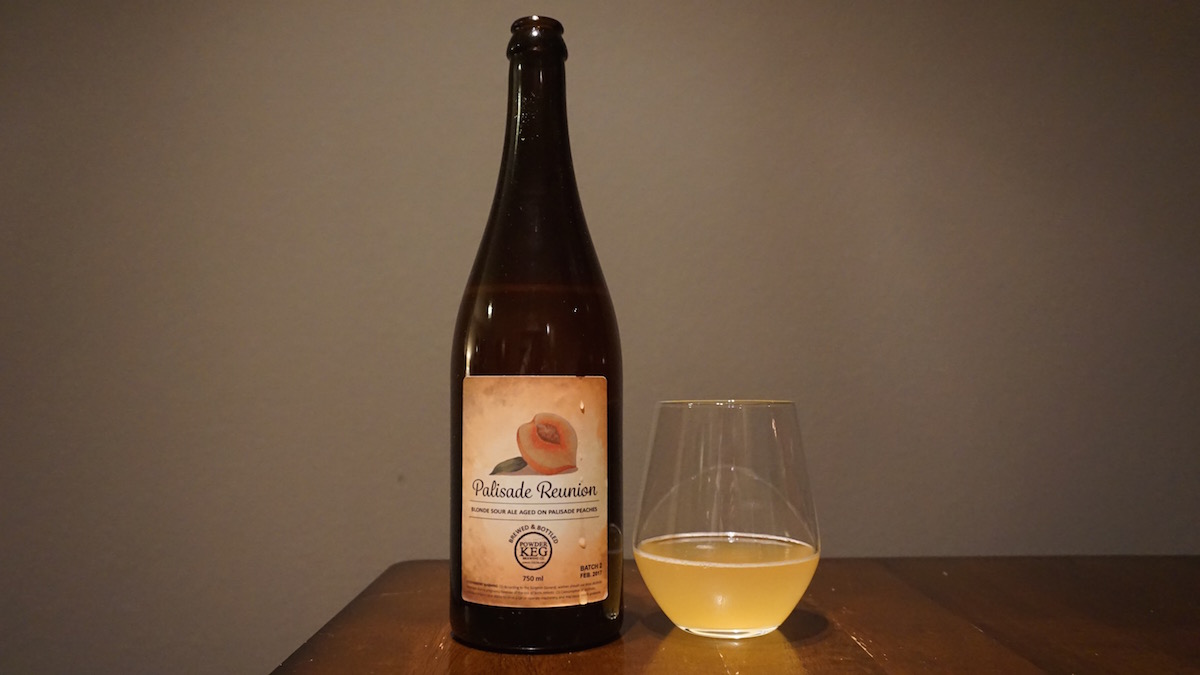 This discovery lead Joyce to dive deeper into the nuances of various peach varieties and he learned that late-season freestone peaches like the Suncrest variety have such intense sweet and juicy characteristics, that they often become completely fermentable, leaving little flavor left behind after the beer is fully attenuated. "I really try and find peaches that have some tart and complex components to them that will hopefully leave some flavor and aroma behind in the finished beer." In the end, Joyce selected the JH Hale varieties for their tannin complexity and ability to showcase deep peach skin flavors that blend well with the Suncrests. The Cresthavens were added for their "beautiful reddish blush color on the skin and meat, which give the very pale base beer a slight orange hue, and also add more peach flavor and aroma".
"By selecting the exact varietals that I wanted this year, we were able to select juicy peaches with some residual tartness, which I've found to translate into better, more complete, peach flavor in the finished product."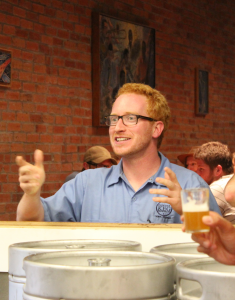 For the base beer itself, Palisade Reunion begins with a fresh Golden Sour Wort, that is pitched on the peaches (cut in half with, left with the pits kept in the fruit) without adding any yeast or bacteria, For the next 48 hours the process allows for wild fermentation of whatever yeast or bacteria that already exist on the peaches. Additionally a special wine fermenter was employed to account for the increased fruit used in this year's batch. Once the wort has reached peak fermentation, Joyce adds Powder Keg's house golden sour wort blend, that is fermented with a combination of yeast and bacteria blended from White Labs and The Yeast Bay in stainless. This base blend is used for a solera style fermentation in most of Powder Keg's sour offerings including Palisade Reunion. The beer is then aged on peaches until it reaches its desired gravity and PH levels.
"My goal is to not only make a product that is reflective of the year's peach harvest, but also add a bit of 'terroir' from the orchards where the peaches came from."
This 2017 edition of Palisade Reunion consists of 100 gallons of wild wort blended with 100 gallons of golden sour beer and over 1000 lbs of Colorado-grown peaches, in a project that took between 8-9 months from start to finish.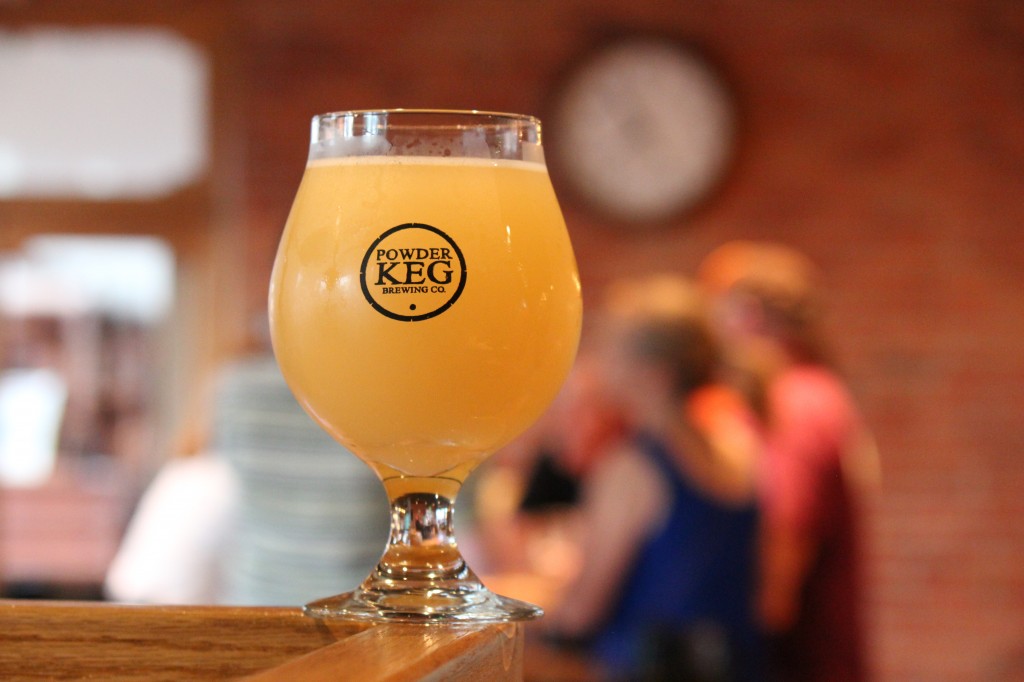 Batch 2 features a prominent funk forward aroma and pours an illuminate opaque golden hue. Those wild funky flavors are also present upon initial tasting, with a delicate balance of tartness and acidity. Palisade Reunion then finishes with the perfect kiss of peach notes to round out the experience. The true beauty of this beer lies in the overall balance of complex flavors. In a time when sour/wild beers can easily exhibit unpleasant gym sock aromas, or vinegar-y over the top acidity, Palisade Reunion eschews all of those extremes, by highlighting its various subtleties, while still maintaining a flavorful distinctive identity.
Palisade Reunion will be released on Saturday, February 18 at 12 p.m. MST at Powder Keg Brewing Company in Niwot, Colorado. There is a four bottle limit with each bottle ringing in at $20 per bottle. Only 548 bottles were produced in Batch 2.
---