One Comment
Ultimate 6er | Christmas Cookie & Beer Pairings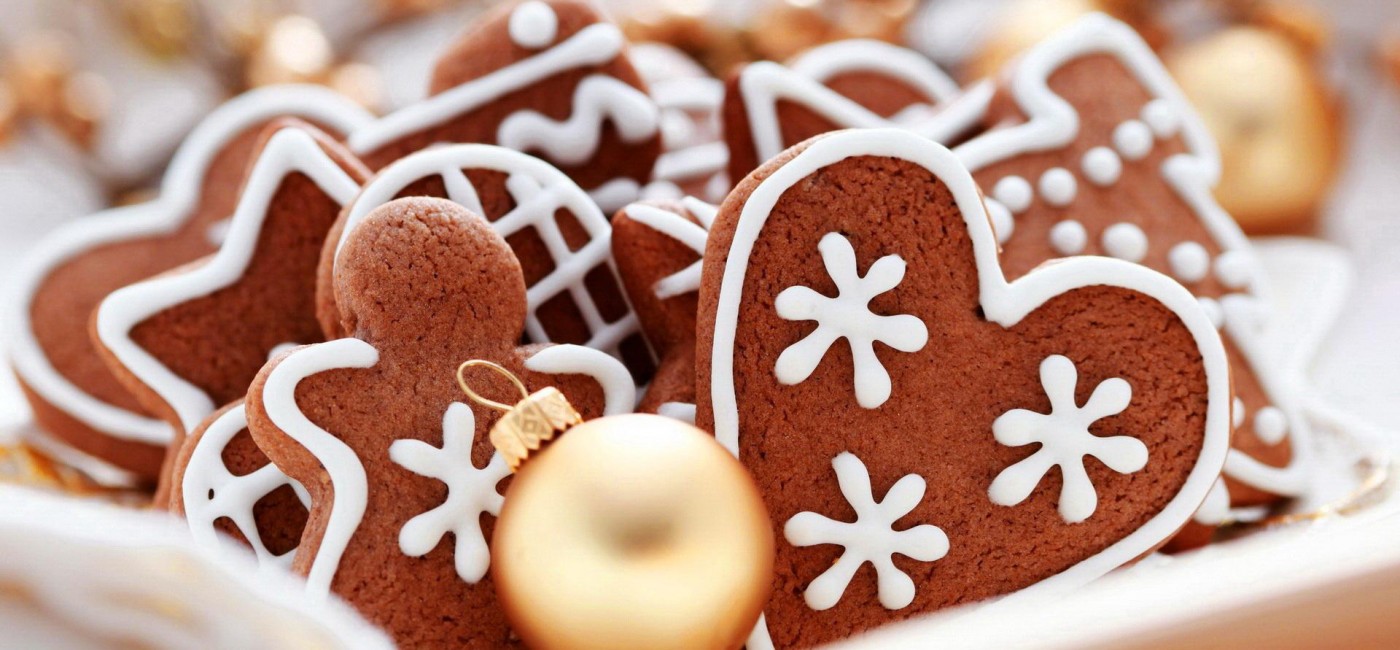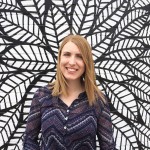 This is one of my favorite times of year. Especially because I have an excuse to bake up a storm of Christmas cookies and sweets. So why not punch up your treats with some Christmas Cookie and Beer pairings? Who needs Christmas whiskey when you have winter beers? But don't worry, if you aren't a big baker or candy maker, there are a couple of store bought options for you to pair that beer with as well.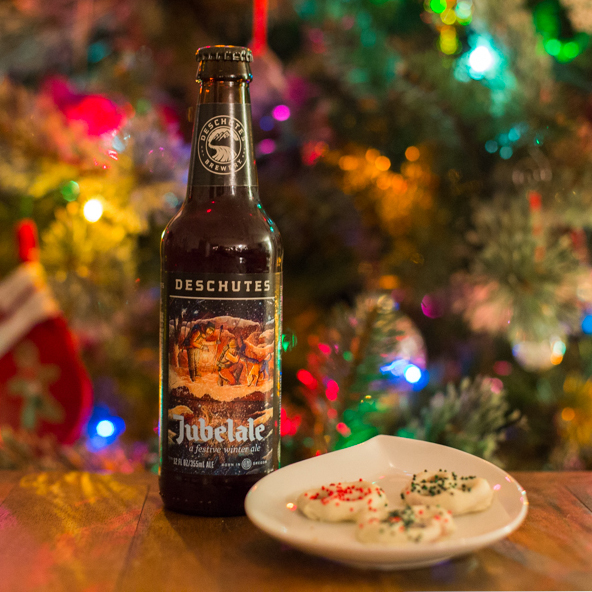 Deschutes' Jubelale (6.7% ABV) paired with The Merry Thought Chocolate Covered Pretzels Christmas Style
The subtle holiday spiciness of the beer and it's fabulous caramel notes paired well with the salty-sweetness of the pretzels. Definitely a nice contrast on flavors but none were too overpowered by each other. Definitely a tasty combo and a nice holiday twist on the traditional pretzel and beer pairing!
---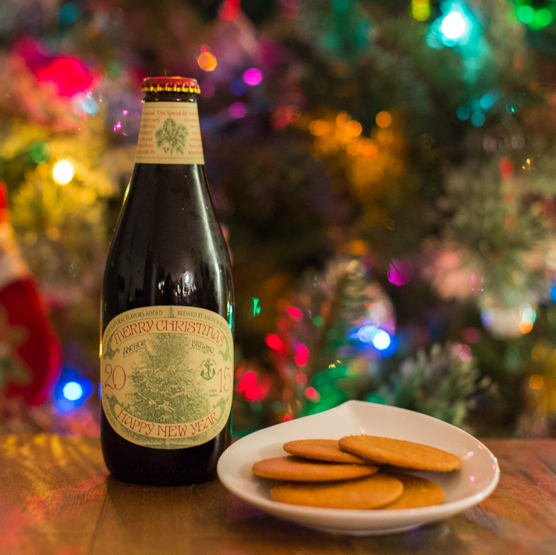 Anchor Brewing's Christmas Ale (5.5% ABV) paired with Nyåkers Gingersnaps
This one is for you store-bought cookie folks! These Swedish Gingersnaps are so amazing! You can find some at your local World Market every holiday season. I decided to pair these cookies with Anchor's Christmas Ale. Both the cookies and the beer have very distinct spiciness to them but together they balanced each other out! The snaps held up to the roast and the warming alcohol notes of the beer as well, without being overpowered.
---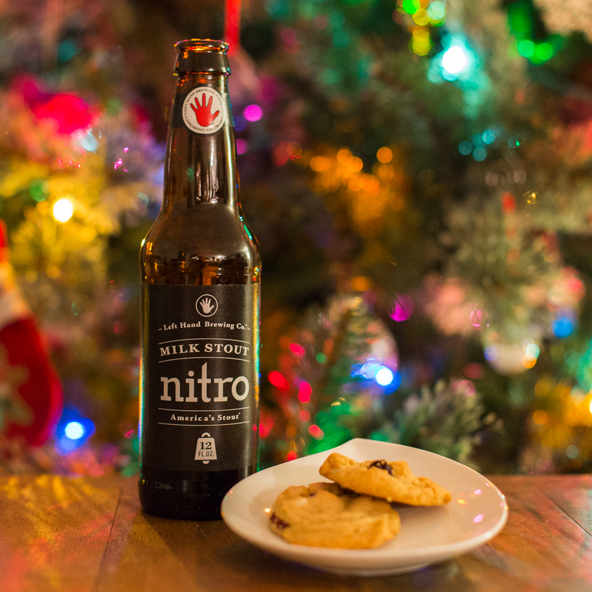 Left Hand Brewing's Milk Stout Nitro (6% ABV) paired with In the Pink & Green White Chocolate Chip Cranberry Cookies
While Milk Stout is the exception to the list of "seasonal" holiday brews, it is a rockstar when paired with sweets. These White Chocolate Chip Cranberry Cookies are one of my favorite cookie recipes and have made them each year since I found the recipe on Pinterest a few years back. The rich butteriness of the cookie along with it's sweetness from the white chocolate really bring out fantastic warming vanilla notes of the Milk Stout. The creaminess of the Milk Stout is the perfect substitute for Santa's long played out dairy offering.
---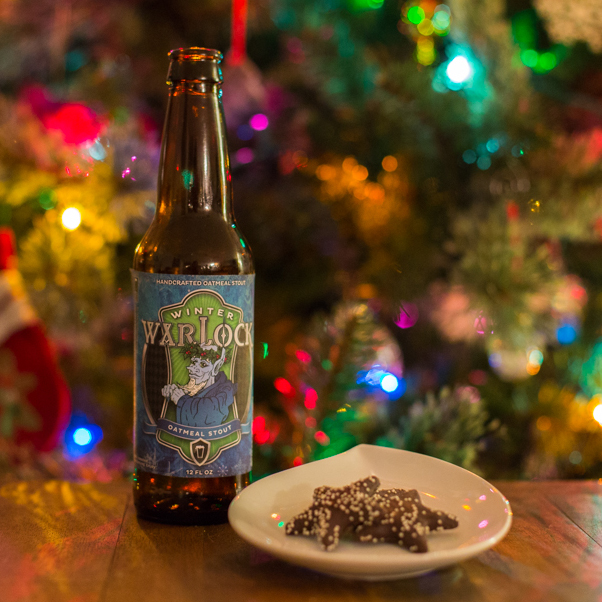 This is another one is for you store-bought cookie folks! These cookies are really tasty and paired very well with Bristol's Winter Warlock! The chocolate roastiness of the beer made the dark chocolate of the cookies seem that much more rich and decadent.
---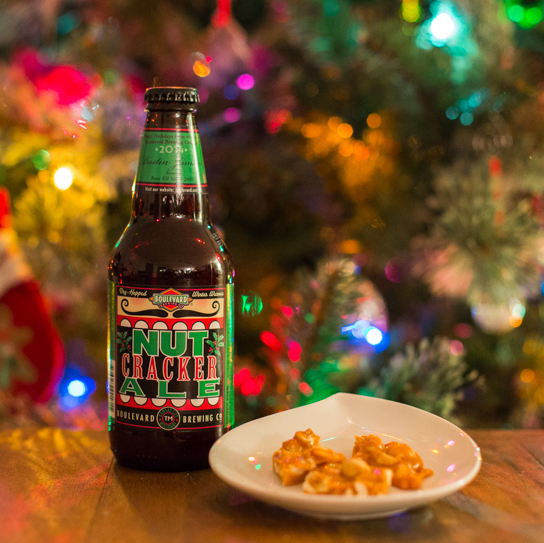 Nutcracker Ale isn't a typical holiday ale, it is a Amber-colored beer that is quite hoppy and not overwhelmed by your typical Christmas spices, but instead with hops. While I had an aged Nutcracker Ale from 2014 to pair the brittle with, the 2015 version would work just as well! The sweet nuttiness from the brittle really balanced out the hopiness of the beer.
---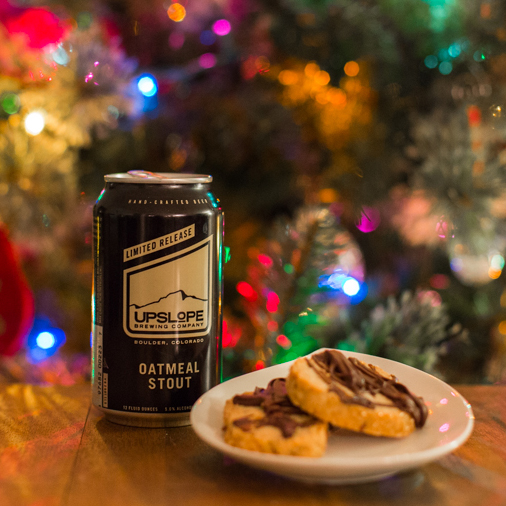 Upslope Brewing's Oatmeal Stout (5% ABV) paired with Half Baked Harvest Slice N Bake Vanilla Brown Butter Pecan Cookies… Dipped in Chocolate
These cookies are complex with shortbread, pecan and chocolate flavors all happening at once. Thankfully they seemed to pair well with Upslope's Oatmeal Stout. The complexity of the cookie flavors didn't outshine the beer and vise versa! The chocolate notes from both the cookie and the beer went well together. Upslope's Oatmeal Stout is also less sweet as it is roasty, so those flavors didn't overwhelm each other.
Header photo courtesy of 7 Themes
---