No Comments
Terrapin Beer Co. | Tiramisu-Hoo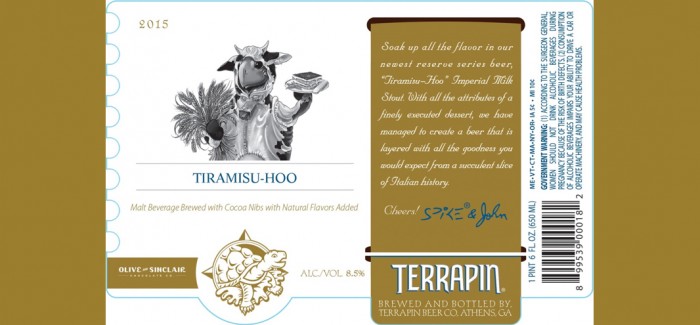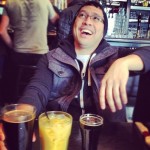 Style: Milk/Sweet Stout | ABV: 8.5% | IBU: 30
This past Christmas I was able to find a truly special stout, Terrapin Beer Co. Tiramisu-Hoo, at one of my favorite bottle shops, House of 1000 Beers. It was my first encounter with a wax topped bottle, so needless to say, I was pretty excited!
With it being a special occasion type of beer, I decided Christmas would be the perfect occasion, and it didn't disappoint. It's as if Terrapin had found a way to liquify a slice of tiramisu and translate that to beer form. This stout pours a dark brown with a tan head. The smell of chocolate, coffee, espresso, roasted nuts and vanilla filled the holiday air, well not quite the air more like my nose. Such a sweet stout, with a thick and creamy feel. You could really taste the tiramisu, cream, chocolate and vanilla. You would think with all the amazing ingredients and flavors it would be crazy sweet, but that is not the case with this stout. Terrapin did a great job in making this brew.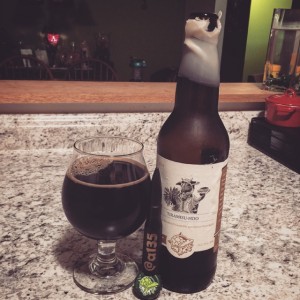 Here's what goes into making this great Imperial Milk Stout:
Hops: Nugget
Malt: 2-row, flaked oats, crystal 85, chocolate, dehusked carafa III, roasted barley
Other Ingredients: Lactose sugar, Olive and Sinclair chocolate, Jittery Joe's coffee, vanilla and flavors
If you've got a special occasion on the horizon in the new year, I highly recommend taking this stout. It is the perfect dessert beer that will leave you and your guest satisfying that sweet tooth. Hope you all have a great new year! Cheers!
---