No Comments
Beef & Barley Beer Dinner Featuring Revolution Brewing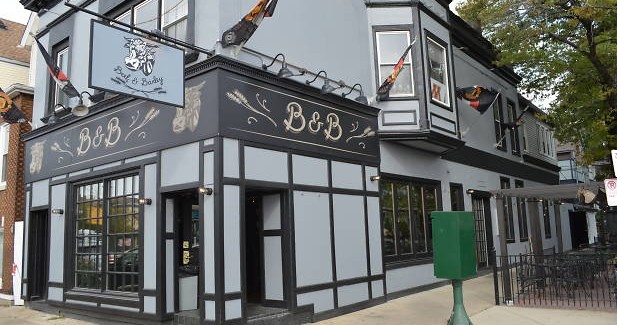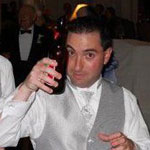 Tickets for Beef & Barley's next Dinner and Drinks series dinner featuring Revolution Brewing are now on sale. The Beef & Barley Beer Dinner Featuring Revolution Brewing, which will take place on Feb. 23rd, is the fourth beer dinner the Ashland and Wellington restaurant has hosted.
The cost of the event is $50/person if tickets are purchased by Feb 20th. After the 20th the price will increase to $60/person. The dinner on the 23rd begins at 7pm and goes until around 10pm. Tickets can be purchased here.
Previous beer dinners have featured  the likes of Half Acre, Goose Island and New Belgium. The event typically features the brewery that was previously featured at the restaurant. A Revolution Brewing brew master will be on hand at the dinner to talk more about each beer and answer any questions.
"Revolution was chosen for this beer dinner because it was the featured beer of the month for February," Mike Hartmann, owner of Beef & Barley said. "We tend to pick breweries to pair with to end our partnership with whatever brewery we just highlighted the month before."
The Dinner and Drinks series has become very popular and have always sold out. Whether it's beer or liquor being featured the response has been overwhelming.
"Our dinner events have sold completely out," Hartmann said. "We've usually had to actually add space so we didn't have to turn people away. We always want to accommodate our customers, especially on these special nights."
The menu for the Revolution dinner is as followed:
First course
Straight Jacket Barley Wine
Gorgonzola Dolce Panna Cotta: lemon, greens, straight jacket nuts
Second course
Jukebox Hero
Duck tamales: Jukebox Hero molė, spicy peanuts, lime, cabbage
Third Course
A Little Crazy
Beef Cheek Stroganoff:  house made pappardelle, mushroom parmesan cream, tempura mushroom
Fourth Course
Dessert by Southern France patisserie paired with Very Mad Cow
The next Dinner and Drinks event will take place on March 29th and feature New Belgium beers. Tickets for that event will be $40/person and $50/person day of the event. Check out Beef & Barley's website for more details on this month's dinner with Revolution and March's dinner with New Belgium.
Mike Zoller is the Chicago Editor for PorchDrinking.com. Follow him on Instagram: @Chicagobeer. Follow PorchDrinking Chicago on Twitter: @PorchDrinkChi
Cover photo from Timeout.com
---