No Comments
Galentine's Day at Wild Heaven Craft Beers Would Make Leslie Knope Proud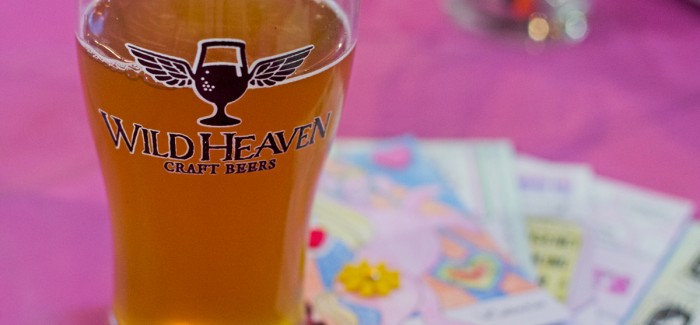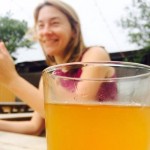 Forget the chocolates, flowers and stuffing ourselves into heels for fancy price fixed meals full of menu items we can't pronounce. Galentine's Day is about what us modern women really want for Valentine's Day: damn good beer, time with girlfriends, and delicious breakfast food that comes out of a truck parked in a parking lot.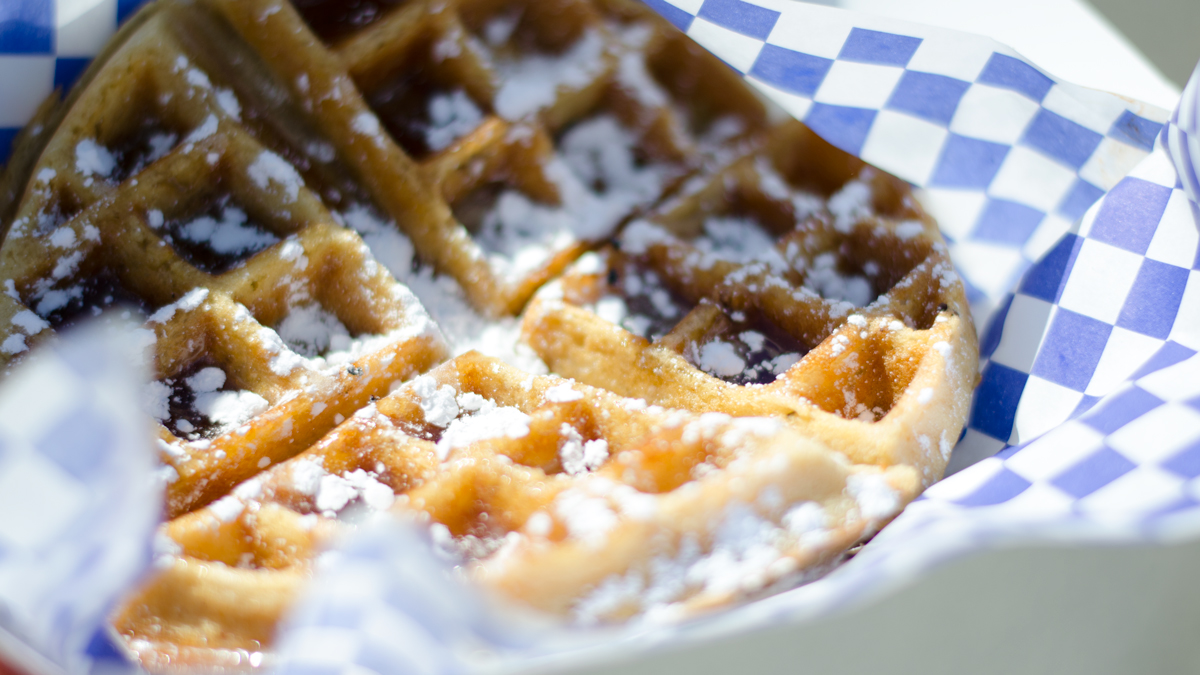 Wild Heaven Craft Beers brought a slice of Pawnee, Indiana, to Decatur, Georgia, Saturday, February 13, throwing a Galentine's Day event that would make Leslie Knope proud. The 180-person event sold out two weeks ahead of time, further proof that Wild Heaven knows what a girl wants.
The smell of syrup and waffles from Nana G's Chik-n-Waffles food truck floated through the air, giving the illusion that it was much warmer than the 20 degree wind chills outside.
Beermosas with Wild Heaven's ever-popular Emergency Beer subbed for champagne were on hand, as well the limited-release Blackberry Wild Ale — which this group of beautiful, talented, brilliant, and powerful musk oxen kicked.
Valentine's Day card-making filled the spaces between syrupy waffles and beer, full of colored pencils, glitter, teeny feathers and puffy heart sticker embellishments. These weren't the Jem and the Holograms or Rainbow Brite cards you bought as a kid, either. Instead, you could bring color to Pawnee's Lil' Sebastian, friendly hop flowers and some of Leslie's zaniest female power driven compliments.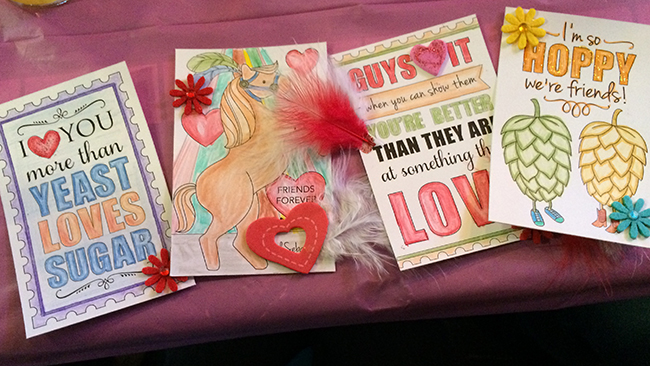 When the two hours carved out for Galentine's Day ended, and regular hours allowed the boys inside, we couldn't help but chuckle at the looks on the guys' faces walking into a brewery dotted with pink tablecloths and crepe paper.
We hope Wild Heaven is already starting a binder for next year's Galentine's Day. Perhaps if we start now, we can book Mouse Rat. Check out more pictures below.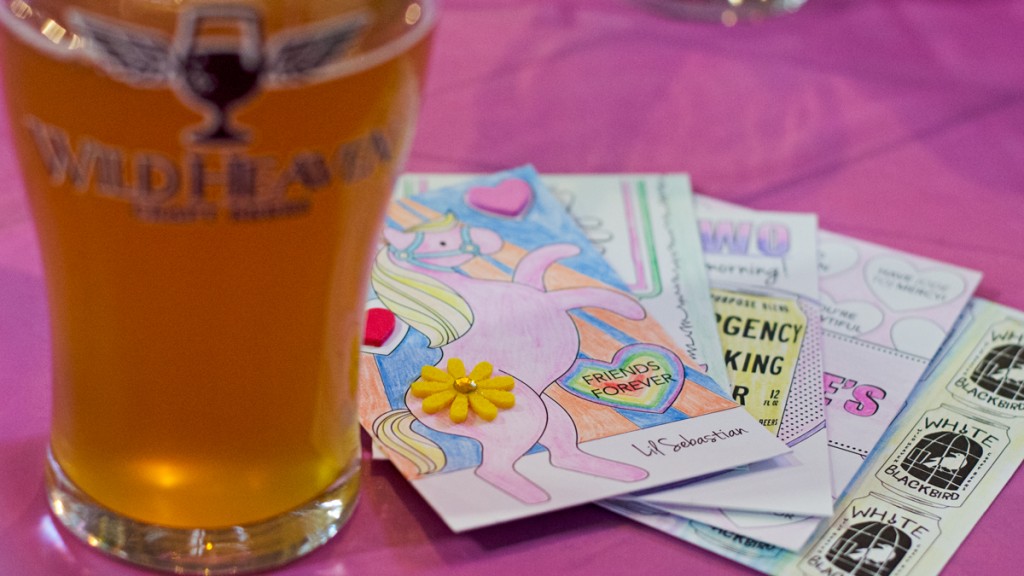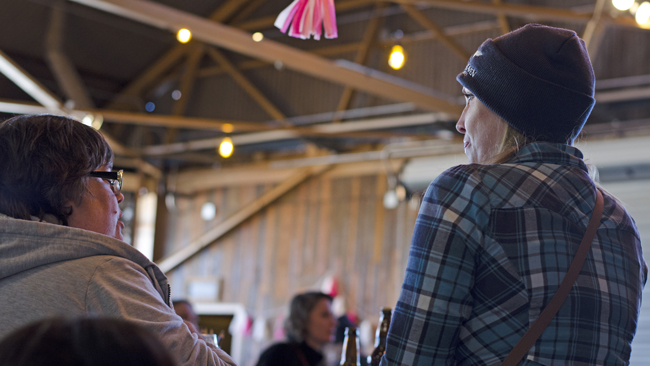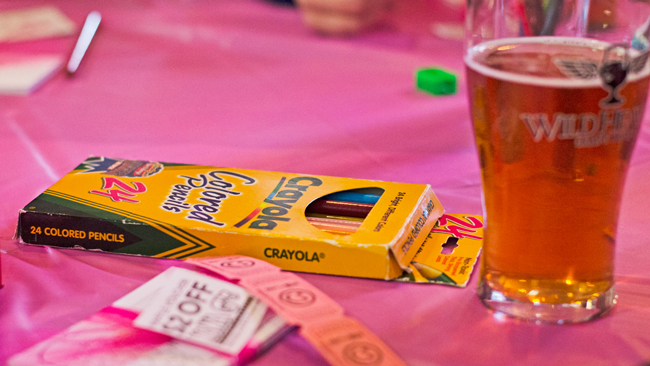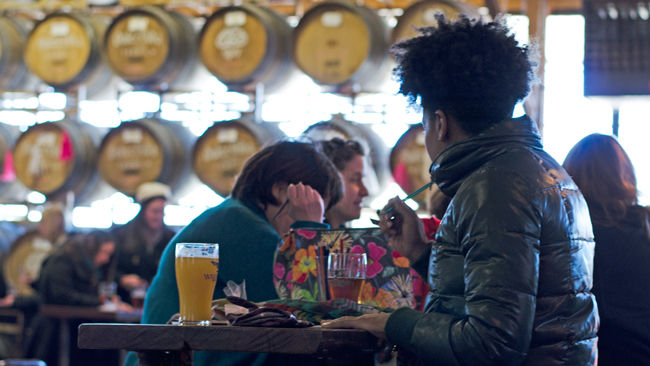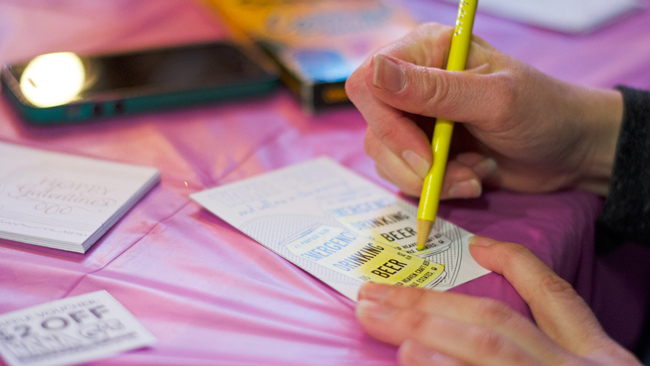 ---