No Comments
Listermann Brewing Company | Roots Ginger Beer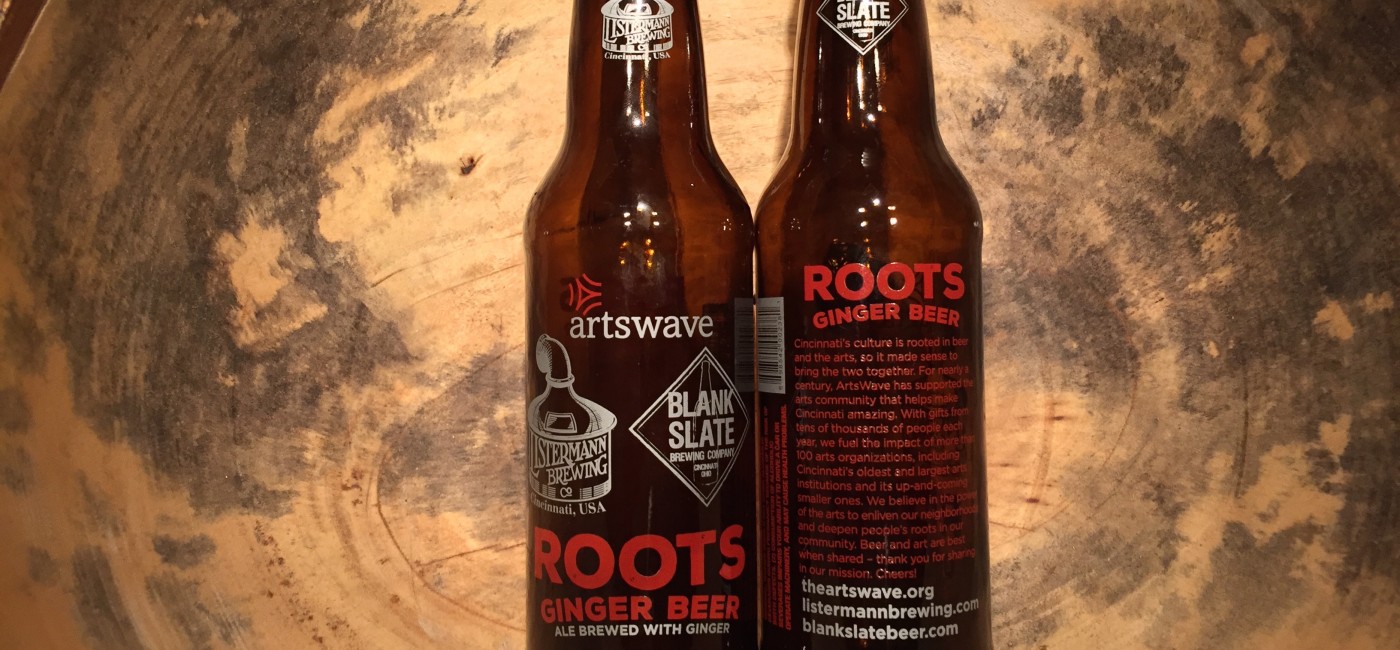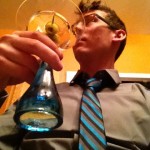 ABV 5.4% | IBU 10
What happens when you have two hometown breweries come together with one goal, to support more than 100 arts organizations in their community? Seems almost impossible to support that many, right? The solution: partner with the nation's largest united arts fund, ArtsWave, and brew a delicious beer!
In February, Listermann Brewing Company and Blank Slate Brewing Company teamed up with ArtsWave, Greater Cincinnati's leading arts agency, to help spread awareness of its annual Community Campaign and celebrate Cincinnati's arts and beer culture. With the help of tens of thousands of donors, ArtsWave supports more than 100 arts and community organizations that make the Greater Cincinnati region an amazing place to live. With this mission in mind, head brewers from each brewery met with ArtsWave staff and volunteers to decide what style of beer would best represent the campaign. It was a tough decision —  everyone wanted the beer to be unique, something captivating compared to the normal lager, but at the same time, appealing to a large crowd. After a long conversation, a ginger beer emerged as the winning solution.
Roots Ginger Beer is a refreshing pale ale brewed with fresh ginger. This is not your typical ginger beer that burns the whole way down, but a smooth light ale with pleasing notes of ginger from the nose all the way to the finish. The ginger presence is forefront, and I should know, I helped cut, by hand, more than 30 pounds of fresh ginger for the first batch. The second batch used more than 60! (Upset stomach? Grab a Roots, ginger beer!)
https://www.instagram.com/p/BCs5-vvIwVw/?taken-by=listermannbrewing
The ABV is a mild 5.4% and IBUs come in at 10, making this brew a drinkable ale for all types of beer fans.  The variety of hops were carefully chosen to help support the beer's zesty flavor and accenting the ginger and spice aromas on the nose. Beware: it is hard to only drink one of these beers. With the balanced refreshing flavor, the lasting ginger finish, and the fact that with each Roots you drink, you are helping support more than 100 arts organizations, that second and third beer are a pretty easy decision. That's right, proceeds from every bottle, pint, and keg sold support ArtsWave. Drinking beer never felt so good!
So why the name, Roots? Other than the obvious fact that ginger is a root, we all felt that the arts and beer are rooted in the foundation of Cincinnati. They both contribute to what makes this city great. According to ArtsWave's Blueprint for Collective Action, one specific goal is deepening roots within the region. With this goal in mind, ArtsWave looks at how the arts deepen feelings of engagement and connection to the community by widening participation in arts experiences for all, especially those that resonate with adults age 40 and younger. What age demographic do we typically see in breweries? Boom, this partnership gives Cincinnati residents the chance to not only learn about ArtsWave, but to also directly support their mission by drinking beer!
This collaboration is but one example of the many partnerships between breweries and community organizations. A brewery is only as successful as the community that surrounds it. Breweries want to brew great beer, but they also want to serve a purpose in their community by building up the neighborhood that surrounds them. Drinking local is not just some clever hashtag, but it is a way of keeping your city strong. Not only are you drinking the freshest beer possible, but you are supporting YOUR city, YOUR neighborhood, YOUR community. So continue to raise a glass full of your local brew and support the place in which you call home.
---