2 Comments
Ultimate 6er | Bud Light A-Rita Series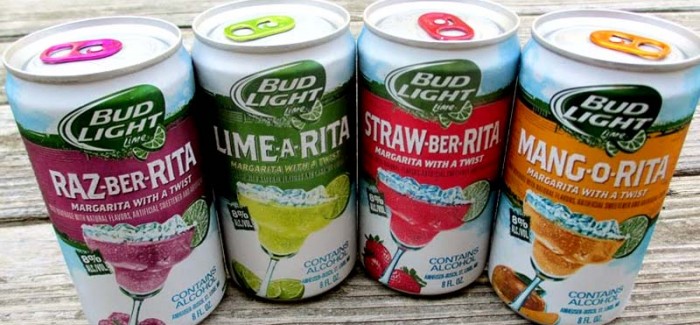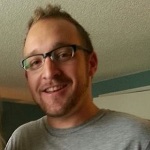 Are you able to use "bro" at least four times in every sentence? Do you consider articles from The Chive "classic literature"? If so, I'm sure you remember the classic Bud Light slogan "The perfect beer for removing 'no' from your vocabulary for the night", but did you know that Bud Light's Rita series can make saying 'no' even easier?
Since Bud Light released Lime-A-Rita on the world in 2012, this line of "beer" for people that don't drink beer has unleashed six more unholy creations that are definitely not targeting underage drinkers. This entire series is the beer version of Guy Fieri: annoyingly loud, brashly colorful, and tasteless in every sense of the word. I decided to bite the bullet and review the rainbow with six of seven soldiers in Bud's A-Rita army. While they were not all awful, the series' most redeeming factor is the high ABV (8%) that numbs the feeling of shame you get from having these alcoholic liquid Jolly Ranchers in your hand.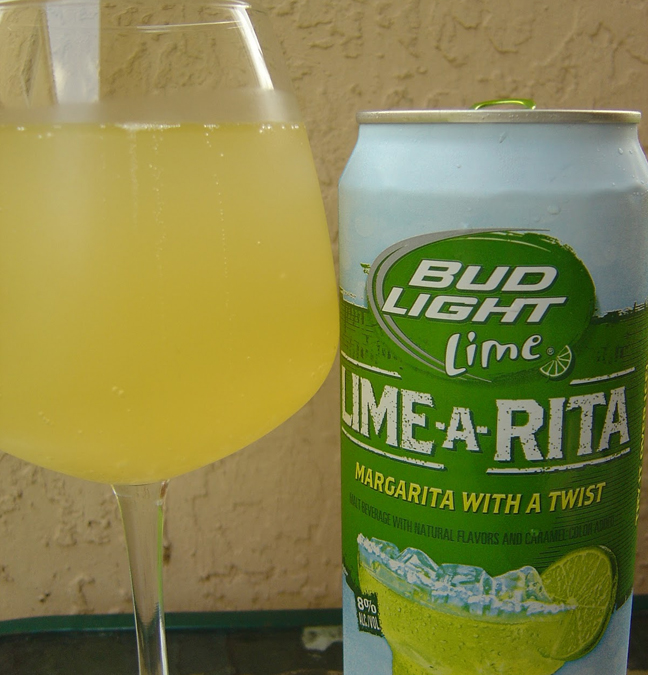 Lime-A-Rita
As the OG from the A-Rita gang, Lime-A-Rita sets the tone and lets drinkers immediately know "No hints of real beer will be found here." I never thought that adding ice to a beer was a thing, but Lime-A-Rita's extreme tartness improves after being watered down a bit. Lime-A-Rita is perfect for the margarita lover who doesn't have the patience to concoct tequila in a glass with ice and pre-made mix.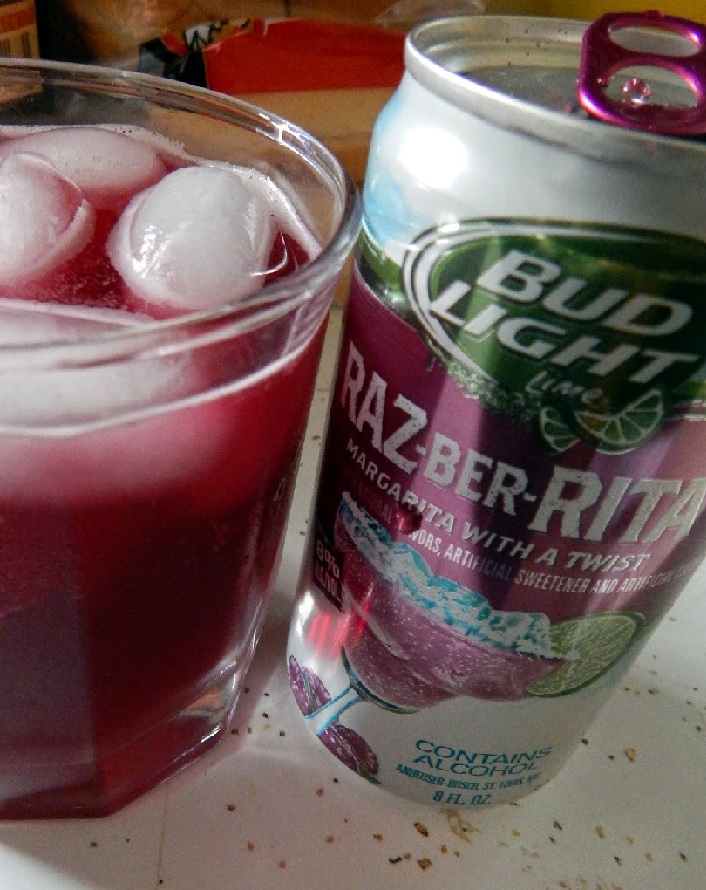 Raz-Ber-Rita
If 2 skittles had hot sweaty sex in a can, Raz-Ber-Rita would be the fruity result. With a name like "Bud Light Raz-Ber-Rita", you would expect it to resemble either beer or margarita but the maroon-colored mix tastes like carbonated Robitussin. This fizzy Frankenstein of a drink will probably become the next big thing for Juggalos once they upgrade from Faygo.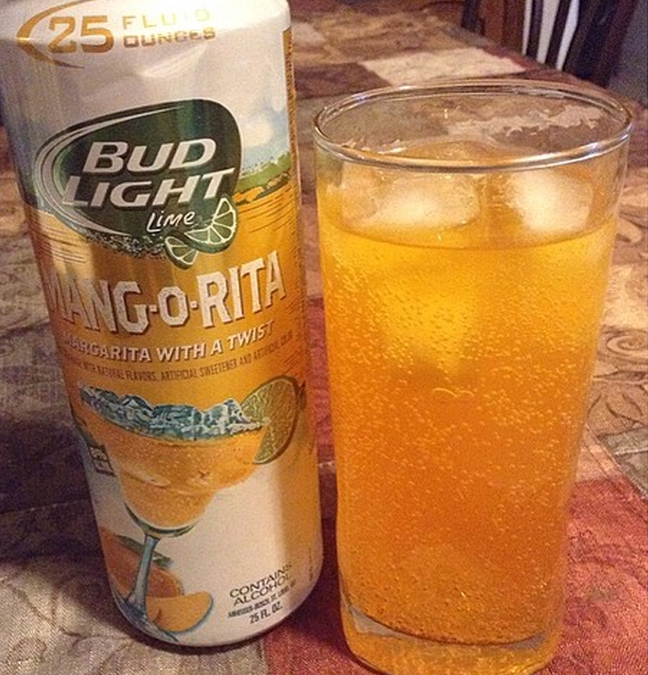 Mang-O-Rita
Gazing into the candy-like orange glass that could easily be mistaken for Fanta, you may start to question what life choices you've made to get to this point. This is easily the best smelling Rita in the bunch with a strong tropical aroma. While this is my favorite "beer" of the bunch, there is a very low bar set by the others. Mang-O-Rita functions well as an aid to wash down Jello shots at an apartment pool party.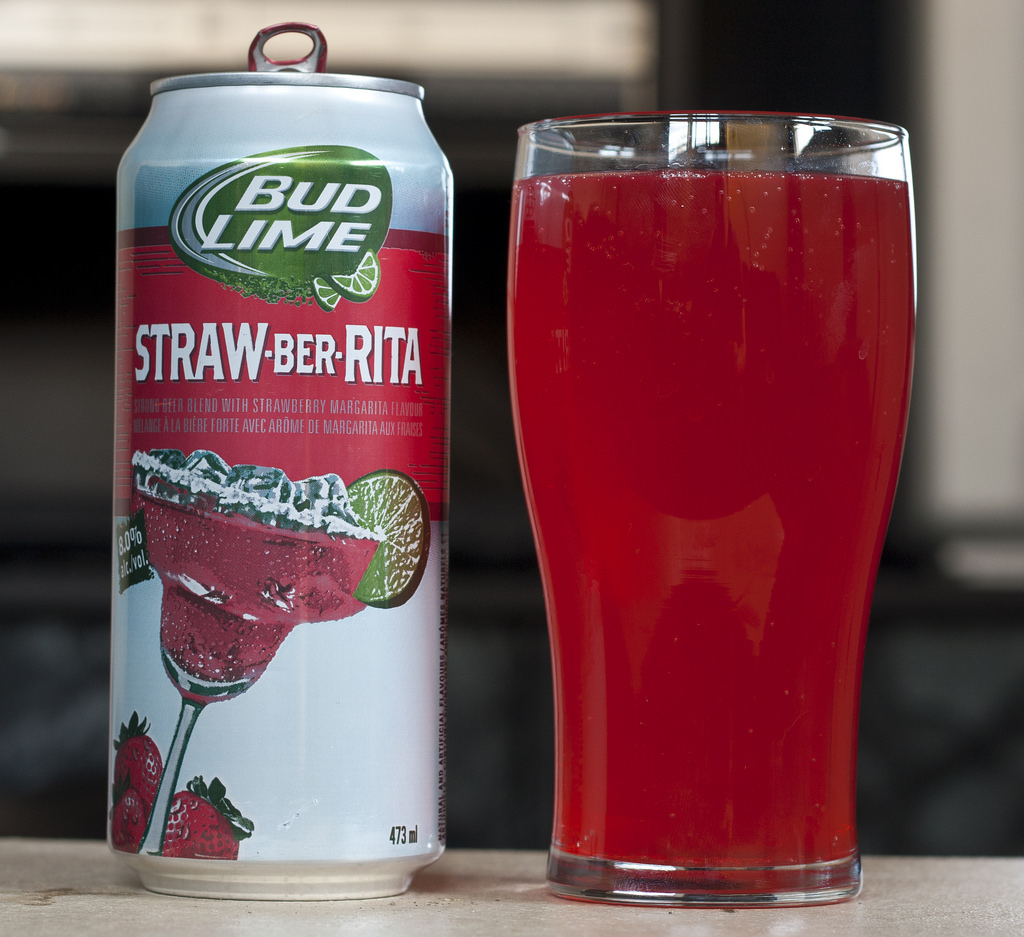 Straw-Ber-Rita
This extremely sweet malt beverage tastes like Kool-Aid Man's illegitimate berry stepchild. Overall, this is one of the two decent A-Ritas, but the excessive sugar gives you a quick sugar high that crashes equally as fast. The aromas is unmistakably strawberry, but there are no hints of margarita. If you want to keep your bro status strong, the dark pink color of the drink will force you to drink it from the can.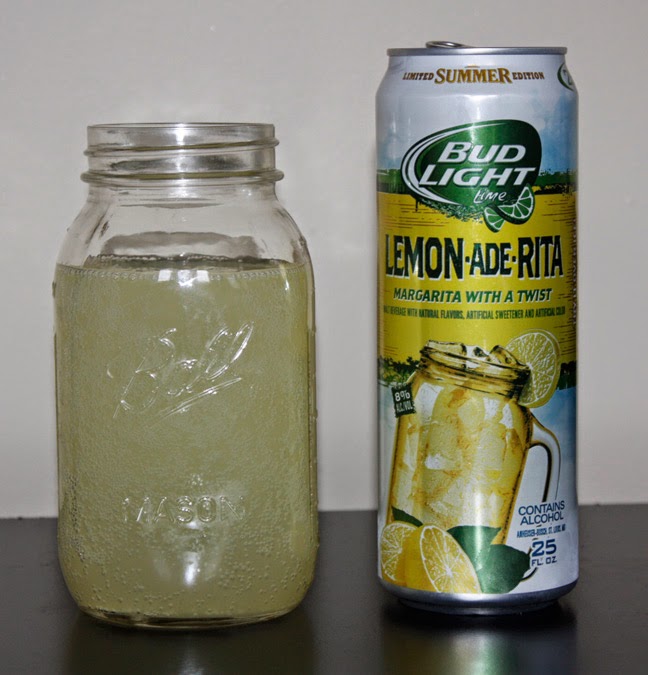 Lemon-Ade-Rita
I have drank Mike's Hard Lemonade before and this is no Mike's Hard Lemonade. While it isn't overly boozy, you can taste the tequila on this more than most of the Ritas. The strange mix of lemonade and margarita seem like the crazy concoction made at the end of a party when the mixers and alcohol don't quite line up (Anyone tried a whiskey and OJ before?). It is oddly refreshing, but consistent with most of the others, Lemon-Ade-Rita is overly sugary and sweet.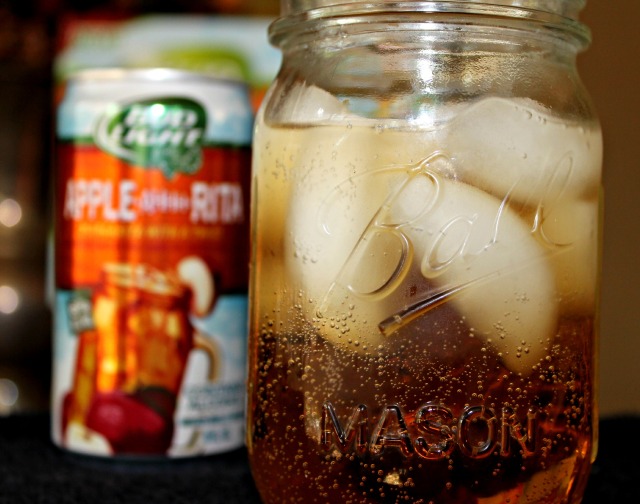 Apple-Ahhh-Rita
Why drink a cider when you can drink a malt-liquor posing as a cider? Actually, saying that Apple-Ahhh-Rita is posing as a cider is an insult to apples, ciders, and posing. This thing tastes like a Jones Soda flavored like a Dum Dum mystery sucker. There are lots of tastes going on, but you can't quite put a finger on any specific one. Overall, Apple-Ahhh-Rita is the Crystal Skull of beverages: Piggy-backing on something that was originally well-received and popular, but bastardizing it to a point of being terrible and almost unrecognizable.
---