No Comments
Palisade Brewing Company | Soul Shakin' Imperial Red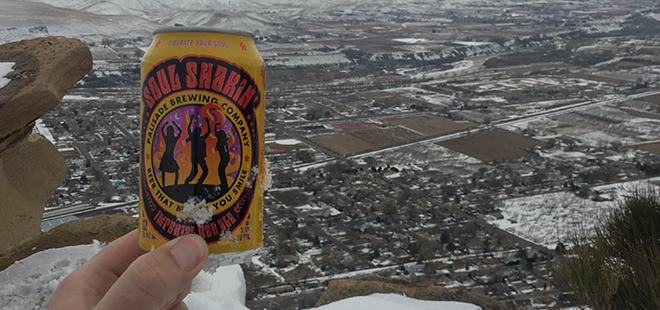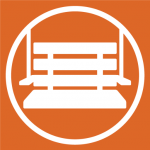 ABV: 7.5% ABV | IBU: 66
A party is supposed to be a good place to hang out — a bitchin' time as they might have once said. A party is where you gather with friends, or go to make new ones. Soul Shakin' Imperial Red Ale is a new friend from a brewing company we have come to know and love, so it gets to be a bit of both.
When you get to the party the first thing that you notice is the music, always the music. It hits you from a block away, calls you over from across the street. That part is played by the color of this beer. It is deep copper red until a strong light sets the garnet aflame. It plays like that band you see around town, the one that you can't ever seem to tell the covers from the originals. They just hit. They are fun and it doesn't seem to matter who played the song first.
As you approach you see a few folks you know, and more than a few you don't. Good thing on both counts! There is a clear hop drive to this beer and a touch of astringency belying the moderately high ABV, and foretelling things to come. There is an obvious malt sweetness playing the part of host, and while his presence is undeniable, it is clear he is there to party too. He doesn't aim to be the center of attention, rather to assure us all that this thing goes off without a hitch. The bright and shining creature at the center of this shindig is that lovely hop character.
Dancing along your taste buds and wafting into your nasal passages the clean bitterness is something to behold. It is deft and inviting, but not intense. It clears the palate for the next taste, for the next sip, or the next gulp as the case may be. But beware; the groove is strong with this one.
The end must inevitably come, if only to invite you to return. As it does you will note the feel is not too heavy, it is smooth and lasting, but it is clean; something to rejoice in at the conclusion of a good party, yes? I suppose that depends on both your perspective and your position. In any case, I like that trait in a beer.
As you swagger (or stagger) towards whence you came you reflect on the night's events. All in all it was a memorable affair, with showings from most of your favorite folks, and glimpses of relationships yet to be fully explored. You are sure you will return, and that it will be good. Sláinte.
https://www.instagram.com/p/4Wt7WUR0mO/?taken-by=palisadebrewingco
---