No Comments
Ultimate 6er | Wes Anderson Films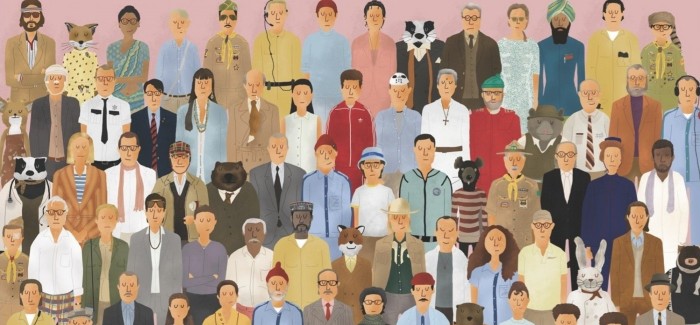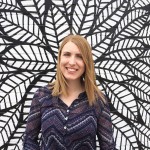 Ah, Wes Anderson. One of today's most sought after millennial cult following movie directors out there. With so many great classics, sadly this 6er does not include every movie of his with a pairing, but if you're going to have a movie marathon make sure to also check out Grand Budapest Hotel and Fantastic Mr. Fox!
Bottle Rocket
ABV: 4.1% | IBU: 12
To do a Wes Anderson series right, you've got to start at the rough and raw beginning where Wes starts to establish his quirky characters, with their odd sensibilities and backstories that we can only guess about. Not to mention Wes' particular filming style that makes his later movies so recognizable. Maybe its the banana-yellow jumpsuits (or maybe not) but something about Bottle Rocket just screams Radler. Maybe its the rawness of flavor you find Boulevard's Radler with its strong lemon and hint of ginger that makes me think of the rawness of Bottle Rocket; or maybe its the fact that If I was on the run from Johnny Law driving through the Midwest somewhere, I'd definitely have a case of easy drinking Ginger Lemon Radler in the trunk of my car, like I can only imagine that Dignan and Anthony did too.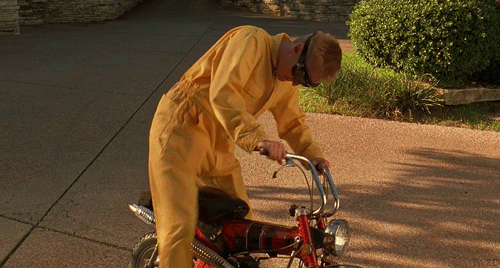 ---
Rushmore
ABV: 7.2% | IBU: "Classified"
You're not worthy and Max Fisher doesn't think so either, "I saved Latin, what did you ever do?". Let's be honest, Max Fisher is a real pill. Now, we could approach this pairing in a couple ways…lets say you've just become a fan of Wes Anderson's work after seeing one of his more recent movies in the theater. You like his work, but maybe you're just getting started. Now, you find yourself locked in conversation with a True Fan who insists that unless you've seen Rushmore you can't possibly appreciate Wes Anderson's work. It IS the foundation on which everything else is based, right? Okay, so back to beer. There are any number of "Breweries You've Never Heard Of" that would make an excellent pairing with this general attitude, but I feel like we'd be missing the point a little bit. I somehow doubt if Stone had Max in mind when they first brewed Arrogant Bastard but the shoe certainly fits. Max is a real egotist, but he's so passionate about everything he does! If we're talking about Rushmore being the foundation for everything to come, we've got to give a huge nod to one of the OGs of the craft beer world. Arrogant bastard still holds up after all this time and what's more fitting?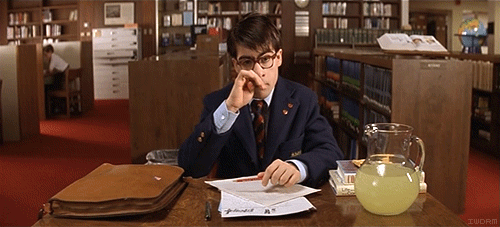 ---
The Royal Tennenbaums
ABV: 6.2% | IBU: 11
The Royal Tennenbaums might be the most well known and well loved of Wes' films. With so many sour characters in this movie, it seemed only right to pick a beer that was bordering on sourness itself. Duchesse de Bourgogne is a Flemish Red Ale so it is wonderfully complex, just like Royal himself. There's a lot of resentment between the characters built up over the intervening years in this movie, but while it begins in a pretty tart place, by the end everyone is almost sweet to each other. Now, I don't want to necessarily call Duchesse de Bourgogne sweet, but the way it moves over your tastebuds, with that puckering tartness up front and that rich fruitiness at the end, it just feels right. The darkness of the beer pairs well with the darkness of the film, but ends in just the right place.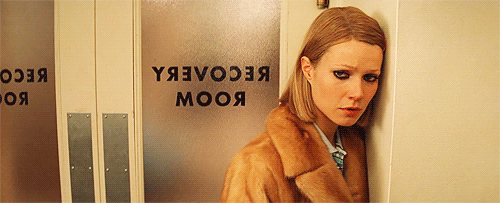 ---
The Life Aquatic with Steve Zissou
ABV: 9.1% | IBU: N/A
The Life Aquatic may be Wes' most debated film, there are lovers (me!) and haters (most). Steve Zissou. What a character. While he is not out roaming the seas to find the Jaguar Shark, he's usually sipping on some Campari or verbally abusing an intern. His complexity has only seemed to have increased over time, and for that reason a barrel aged beer seemed an appropriate pairing while watching him flounder his way to success. Contemplating Waterloo is an amazingly balanced, Gin-barrel-aged Saison. What was a great basic Saison own it's own has been aged into incredible complexity of flavor after taking a nice long soak in the gin barrel. I almost wanted to add some Campari to it when I was drinking it just to get in the right Stevezie mood.
---
The Darjeeling Limited
ABV: 5% | IBU: 50
With a movie that takes place in India, it seems only fitting to include a beer brewed with black tea into this 6er mix! While Jack, Peter and Francis are making their way through the Indian countryside on trains you can try to get into their world with this Shorts Black Chai, a Black Cream Ale brewed with Chai tea. I think Peter sums it up best: "I love the way this country smells. I'll never forget it. It's kind of spicy." Thats exactly how I feel about this beer. Now, let's go get a drink and smoke a cigarette.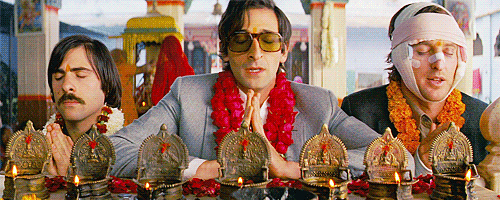 ---
Moonrise Kingdom
ABV: 4.9% | IBU: 28
What says Khaki Scouts to you more than survival skills, camping, and s'mores? Sam just wants to be with the girl he loves, and he gets to test those survival and camping skills in real life when they make a run for it to elope. What could be better than drinking the essence of s'mores yourself while you watch them get lost in 1960s New England? Wild Woods Brewery's Smores Stout pairs perfectly with sitting around a campfire (or the tv), just don't forget to bring your camping gear, record player, and fantasy novels to read yourself to sleep.

---