No Comments
Breweries in Walking Distance of Denver's RTD A-Line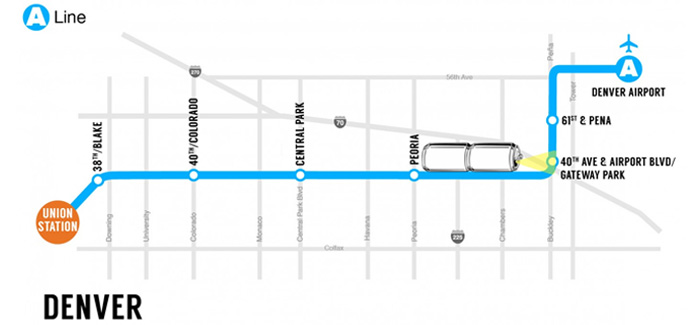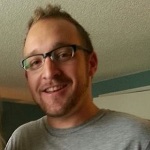 This post was composed due to the efforts of Stephen Adams on Data, Desiree Duzich on Graphics, Brady Akers and Tristan Chan in Brewery Descriptions, Dustin Hall  and Holly Gerard on Photos.
Denver's Light Rail system is making it easier to safely expand your reach of local breweries while also preventing drinking and driving. With the A Line opening tomorrow,  traveling through the River North (RiNo) District, even more breweries will be accessible through this convenient form of public transportation. This concept sparked the interest of Colorado Beer Geek, Stephen Adams to compile a list of all the breweries within a mile of a Light Rail station along RTD's A-Line.
Today, we are exploring the 20 breweries currently within walking distance (1 mile) of a stop on the new A-Line from Union Station to Denver International Airport. In honor of this new line, two nearby breweries are releasing special beers for the occasion: Frontman IPA from Black Shirt Brewing and A-Line IPA from Beryl's Beer Co. In addition to these, there are another 5 breweries along the A Line that are under construction with a planned opening this year. (You can follow Colorado Beer Geek for updates on these). So join us in celebrating the opening of RTD's new A-Line railway by exploring Denver's newest walking and riding brewery tour. Patrons ride free Friday and Saturday!
Union Station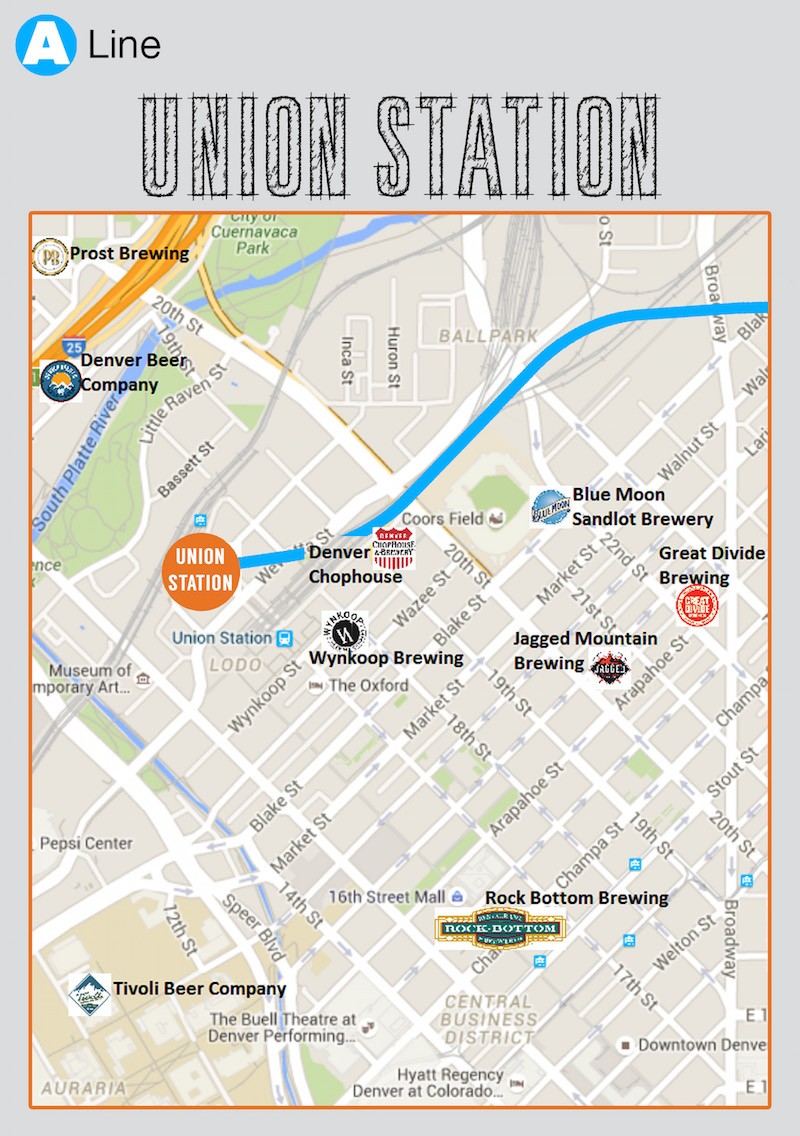 Wynkoop Brewing Co.
Across the street from Union Station, Wynkoop Brewing, Denver's oldest operating craft brewery, offers a wide array of beers styles. Colorado's governor helped found Wynkoop back in 1988. Since then, both that downtown area and the craft beer scene have both grown at astounding rates. Meanwhile Wynkoop hasn't remained complacent with the distinction of Denver's first, as they continue to pump out some aggressive, unique and even ballsy beers.
Beer recommendations: Orchard Wheat, Rail Yard Amber Ale (flagship), Patty's Chile Beer, Rocky Mountain Oyster Stout
Denver Chophouse
Just a block North of Union Station, Denver Chophouse may be better known for its incredible steaks and chops, but their beer game is also strong. Brewmaster Kevin Marley has been brewing for Chophouse since it opened in 1995. Most of the beers are balanced, but the barrel-aged oatmeal stout is outstanding in more than one way.
Beer recommendations: Dortmunder Lager, India Brown Ale, Impertinent Pale Lager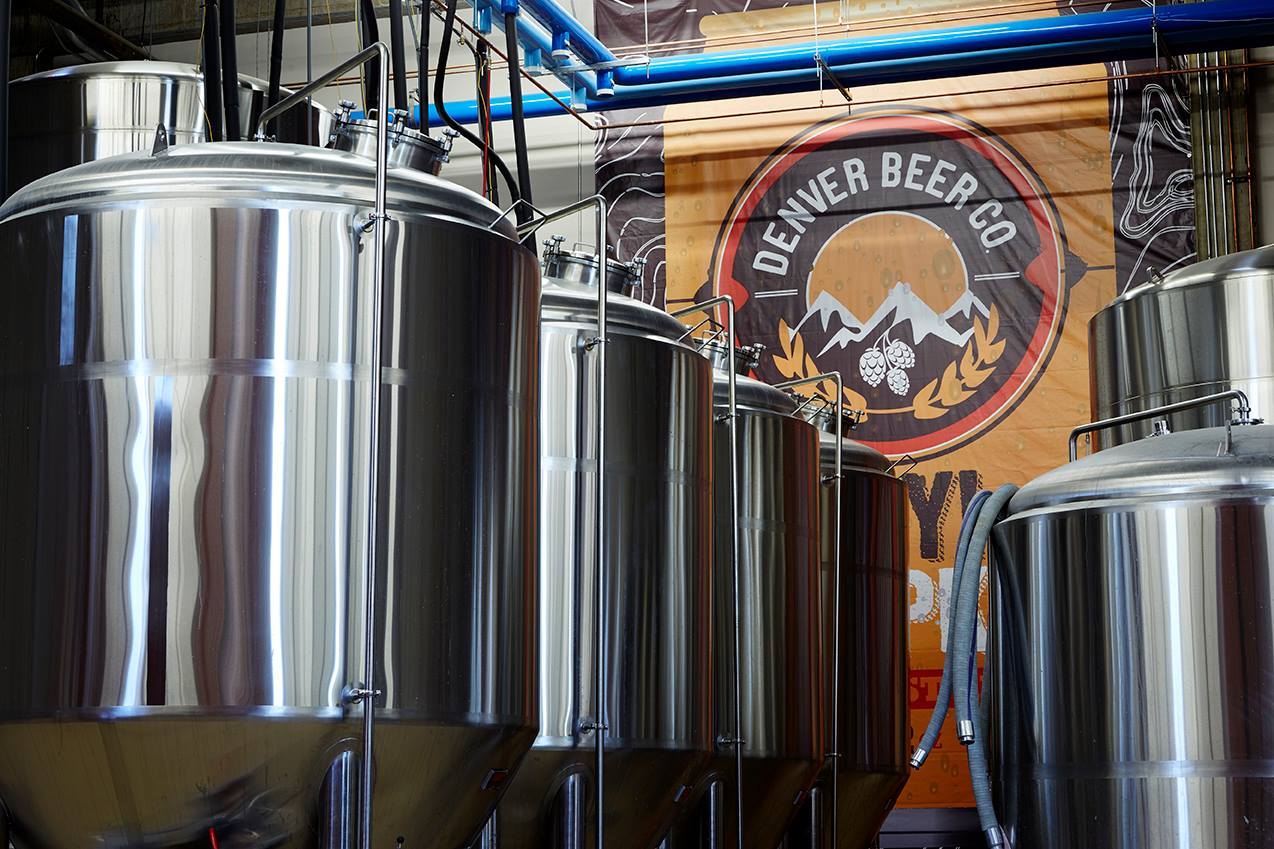 Denver Beer Co.
With an incredible location and a great taproom, Denver Beer Co. has become a go-to for both locals and visitors alike. The beers are approachable for craft beer beginners, but also bold enough to be appreciated by aficionados. The large picnic tables in the outdoor patio and the wall of garage doors are suited for Denver's 300 days of annual sunshine and bolsters their rising beer portfolio with the benefit of having one of the best brewery ambiances in the city,
Beer recommendations: Incredible Pedal IPA, Graham Cracker Porter
Rock Bottom Restaurant & Brewery
Rock Bottom was founded in Denver in 1991, this downtown location has remained a staple of the 16th Street Mall. Now a national chain, Rock Bottom has grown to over 30 locations in 18 states and has accrued over 200 national awards for their beer. While most of Rock Bottom's brews are true-to-style, their twists to traditional recipes are also incredibly refreshing. With a handful of beers on tap across all styles, you are sure to find something to pair with their delicious food.
Beer recommendations: Baltic Gnome Porter, Liquid Sun Saison, English Barley Wine
Sandlot Brewery
Almost everyone knows Blue Moon, but the brewery behind the beer has a unique history worth exploring. Located inside Coors Field (Home of the Colorado Rockies), Sandlot's beer lineup includes Blue Moon seasonals, like Pumpkin Harvest and Honey Wheat, as well as baseball themed beers you will only be able to find on-site.
Beer recommendations: Blue Moon, WIld Pitch Hefeweizen, Cinnamon Horchata Stout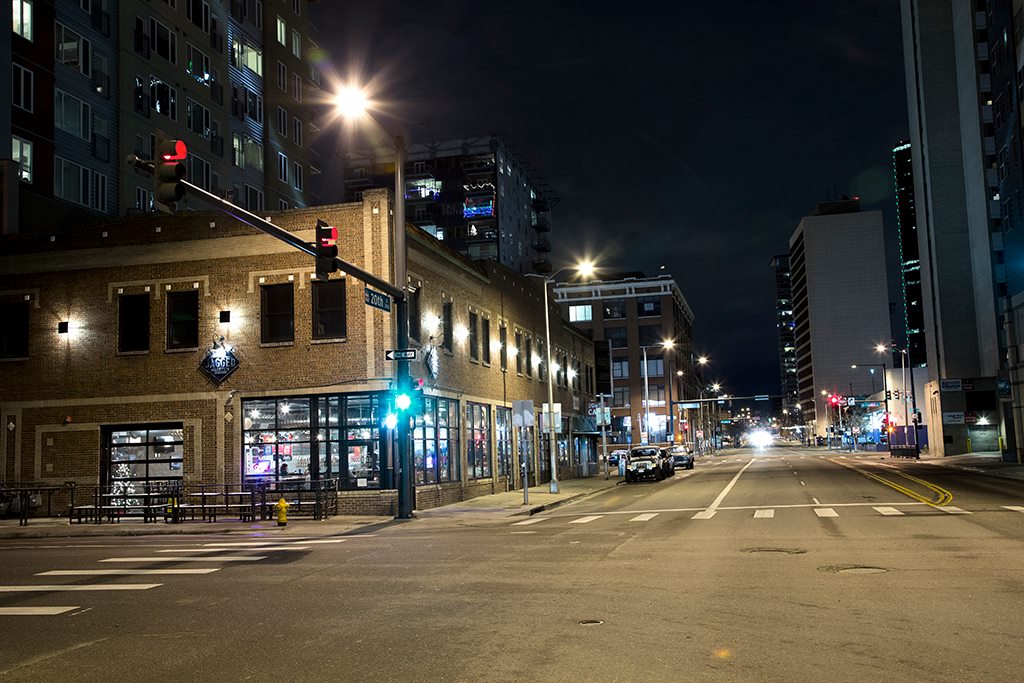 Jagged Mountain Brewery
When Jagged Mountain opened in 2013, they intended to focus on "adventurous beers" with high-ABVs. While they still have a few high-octane beers left on the menu, a change of direction in 2015 shifted to a priority of trailblazing new angles on old styles of beer. Their innovative lineup of brews may seem intimidating, but you're sure to find something you'll love.
Beer recommendations: Cougar Slayer Blackberry Saison, Sky Pond Pale Ale, Walk Off Belgian Wit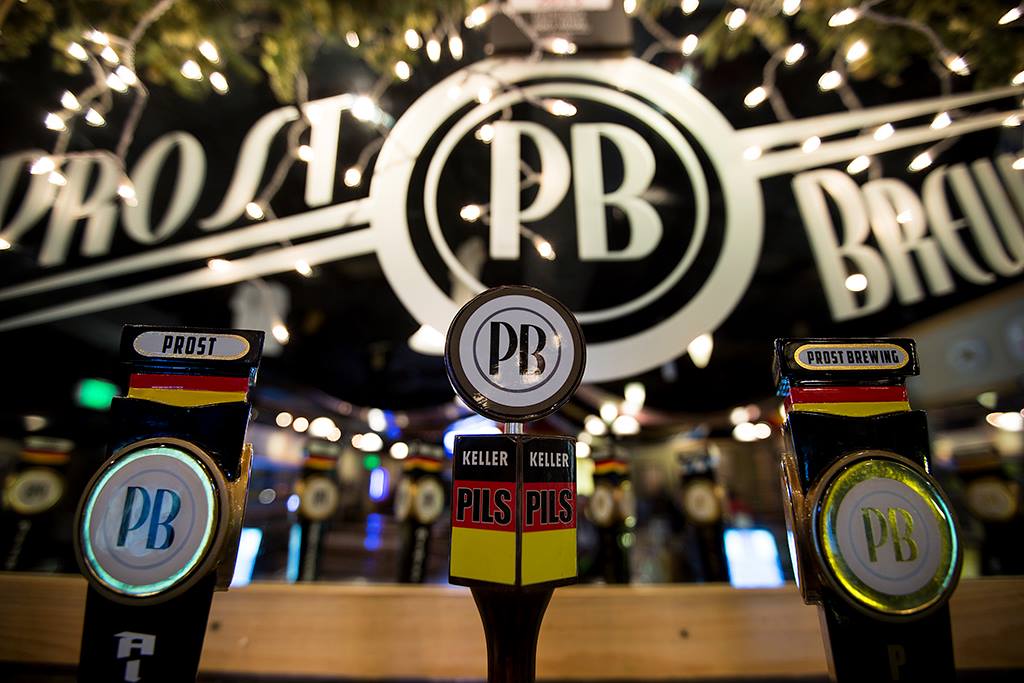 Prost Brewing Co.
Who would have thought that one of the best places to find authentic German-style beer in America would be downtown Denver? Prost offers plenty of traditional brews from the Deutschland via their beerhall-inspired taproom (and large accompanying outdoor patio).With an incredible view of downtown Denver, Prost is a perfect way to take in the city while tasting traditional German style beers.
Beer recommendations: Keller Pils, Marzen, Doppelbock
Tivoli Brewing Co.
Don't call it a comeback… ok, I guess you can. Tivoli was originally founded in 1859, but had to close in 1969. Once Tivoli was re-established in 2012 at its original location on the Auraria campus downtown, they combined old recipes (some more than a century old) with cutting-edge new brews. Tivoli's tap room includes a few of their own beers along with 30+ craft beer from throughout Colorado.
Beer recommendations: Pass The Buck Brown Ale, Helles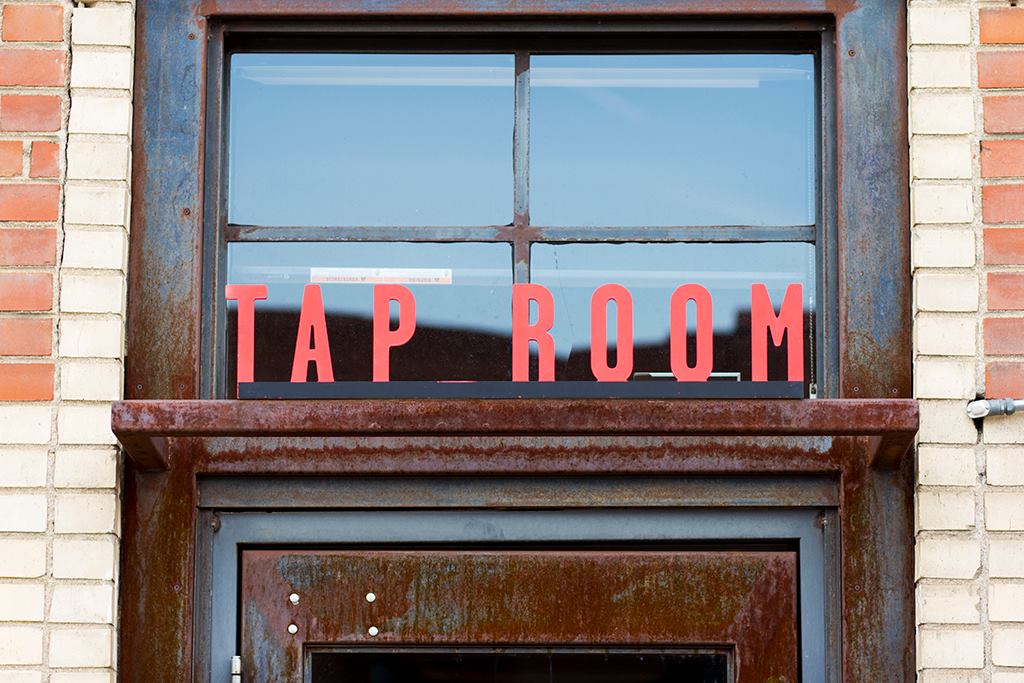 Great Divide Brewing Co. (Downtown)
Wynkoop might have kicked of Denver's brewing revival, but Great Divide wasn't far behind and has helped really put Denver's beer scene on the map. Their beers have become staples for the Mile High City, and they continue to innovate, iterate and reimagine recipes for every imaginable style and taste profile. Those styles range from hop heavy to dark and malty to yeasty Belgian. If you are able to try a one-off beer, such as their cat series, you'll get to experience the creativity and expertise that make Great Divide great, or buckle in for any variant of their Yeti series, you won't be disappointed.
Beer recommendations: Colette Farmhouse Ale, Nadia Kali Hibiscus Saison, Anything in their Yeti Imperial Stout series
38th & Blake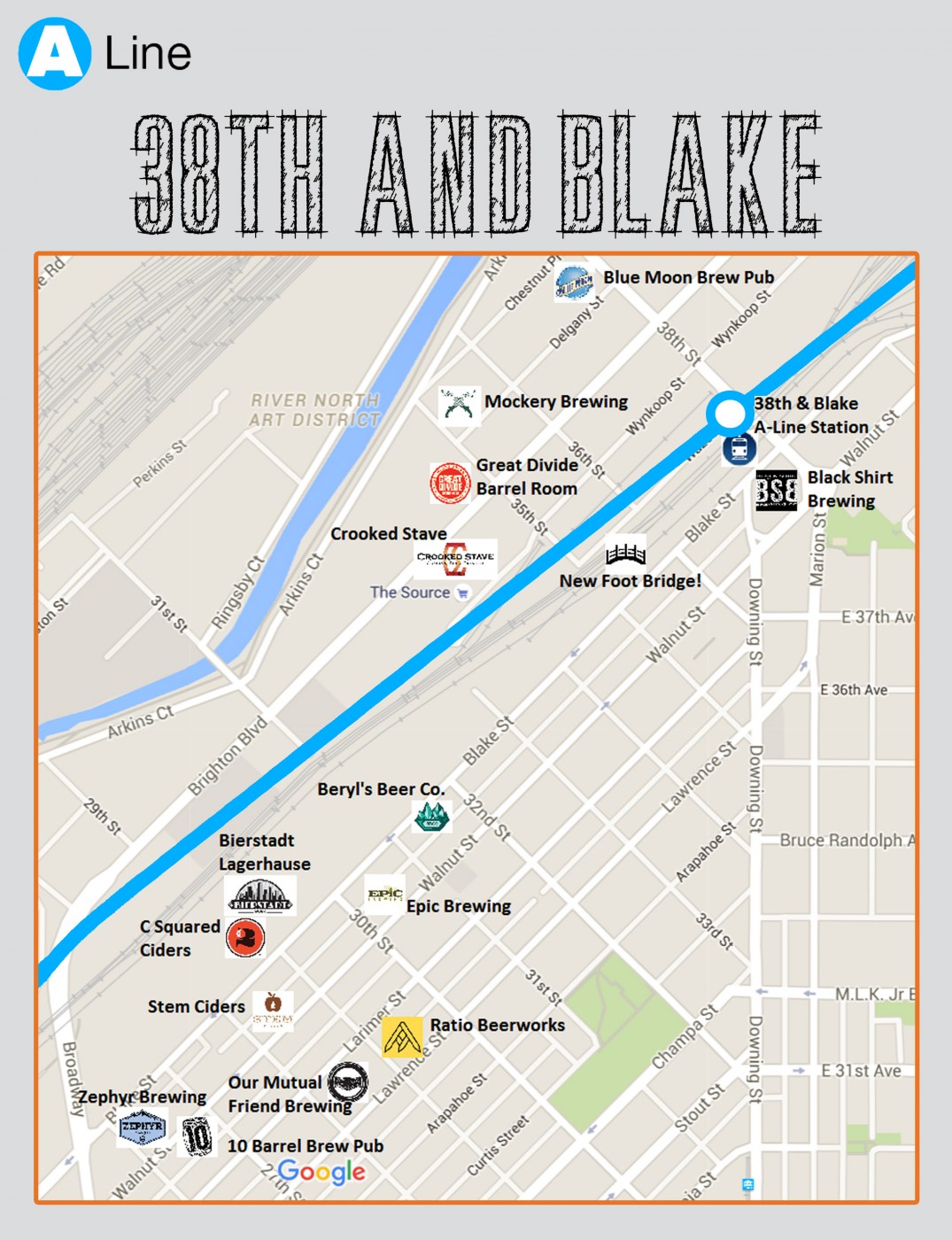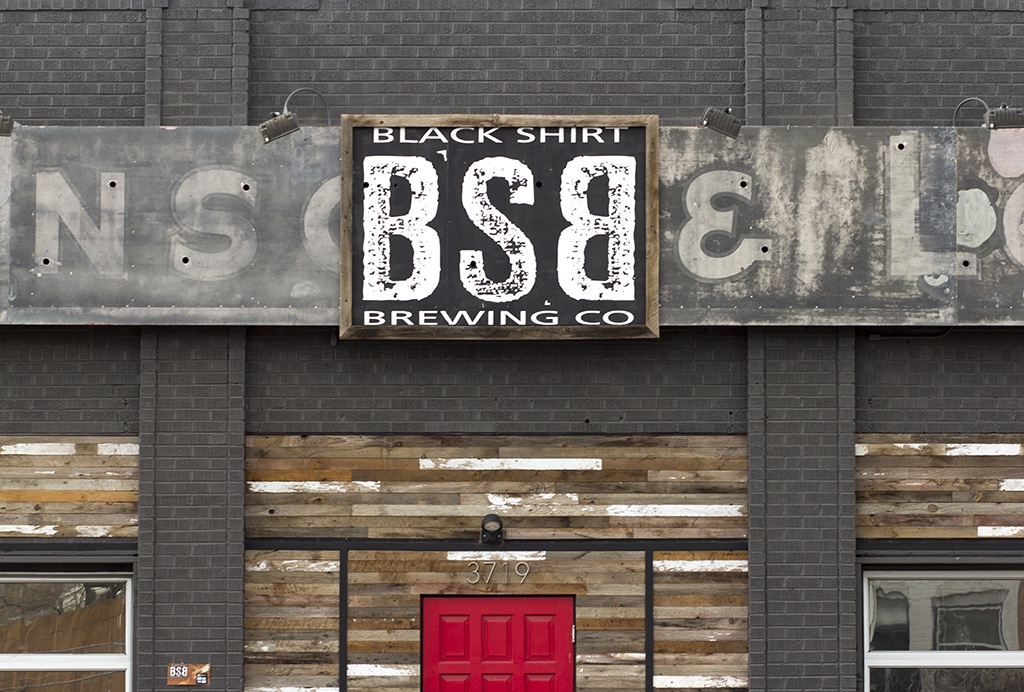 Black Shirt Brewing Co.
Black Shirt Brewing has become one of the true pioneers in Denver's new era of craft brewing. From IPAs to saisons to porters to sours and even stouts, Black Shirt's beers are deep, complex and Red to the core… that just means they've employed a deeper roasted malt which gives the beer it's red hue. This family run brewery has risen to create some of the most innovative and prolific beers in the region.
Beer recommendations: Red Evelyn Imperial Red Rye IPA, Chai at Dawn, Mango Sour, Electric Currantcy
Great Divide Brewing Co. Barrel Bar
Great Divide realized in 2011 that they were outgrowing their current space and had to expand. The new packaging facility became a reality in 2015 with a new, sleek taproom. The Barrel Bar, which is home to Great Divide's barrel-aging and sour beer program, offers the full Great DIvide beer lineup as well as some limited releases.
Beer recommendations: Colette Farmhouse Ale, Hercules Double IPA, Chocolate Oak Aged Yeti Imperial Stout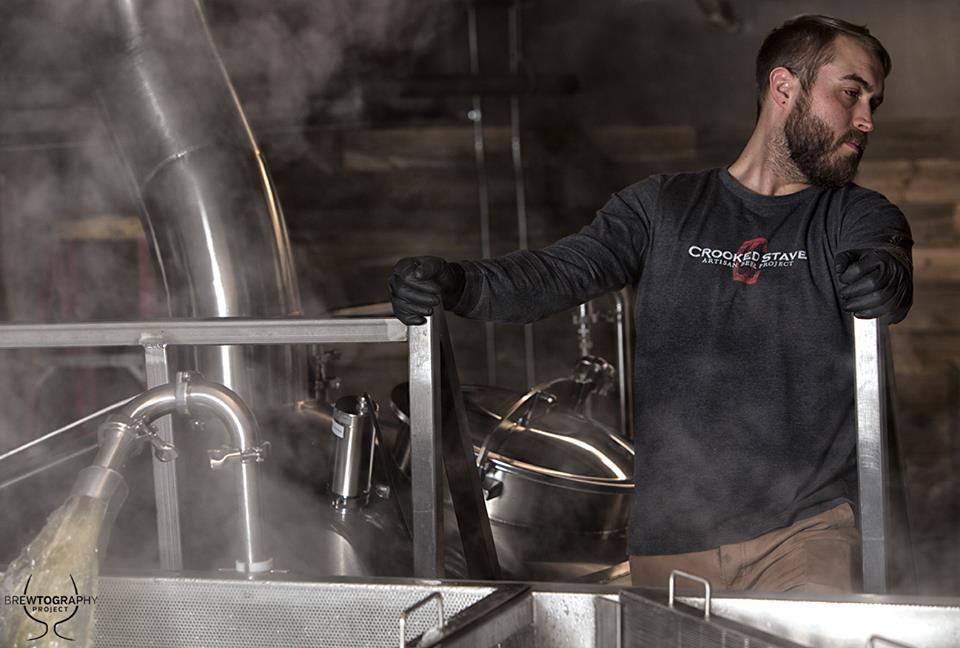 Crooked Stave Artisan Beer Project
If you love American Sour and Wild beers, there are not many more distinguished nationally than Crooked Stave. Located in the industrial-style retail area The Source, Crooked Stave shows the versatility Belgian-style sours and wilds can offer: from a Dry-Hopped Sour Aale Ale to a Bretted Farmhouse Saison to Barrel-Aged Sour Imperial Stouts. Crooked Stave has gained notoriety as one of the best specialty breweries in the country due to the fact that founder Chad Yakobson literally wrote the book on the fermentation characteristics of Brettanomyces yeast via his master's dissertation, The Brettanomyces Project.
Beer recommendations: Nightmare on Brett Dark Wild Ale, Hop Savant Dry-Hopped Sour IPA, Origins Wild Ale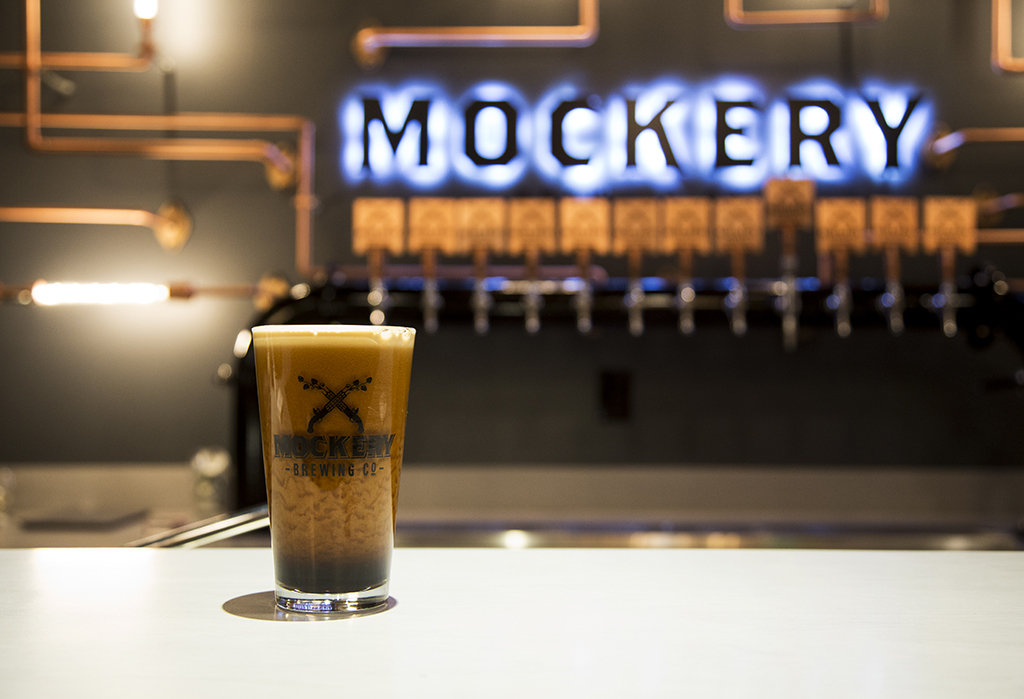 Mockery Brewing
Mockery came onto Denver's beer scene in 2015 with a vengeance. Mockery makes all their beers bold and unique with incredible results. While you won't be able to find an ordinary beer, you will find a new favorite way that a style should be made. From the open taproom and beer garden (which includes a kick ass game room), Mockery is a great way to experience the great outdoors while still in Denver.
Beer recommendations: Salted Scotch Ale, Cocoa Coconut Stout, Peach Blonde Ale, Imperial Coffee Stout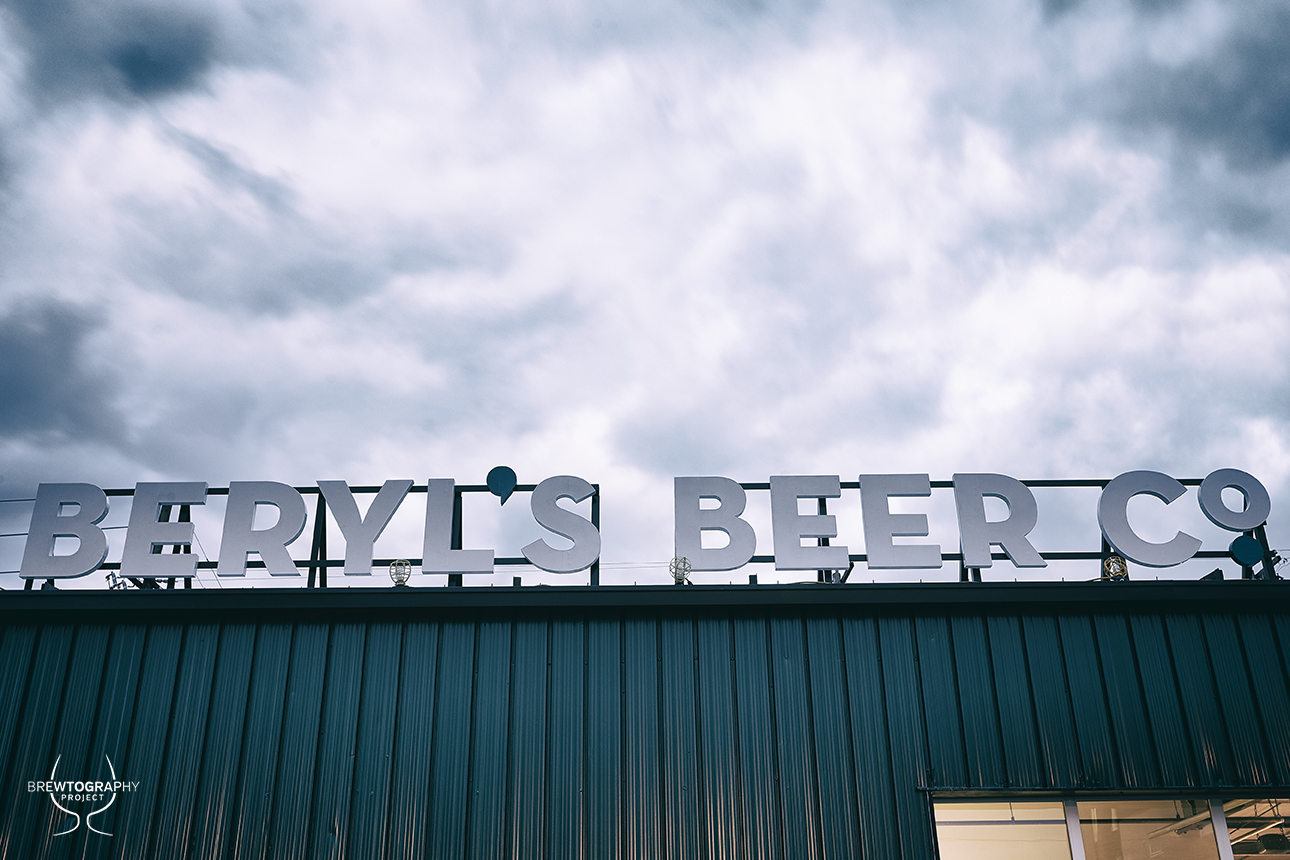 Beryl's Beer Co.
Beryl's is one of Denver's best kept secrets. The brewery that focuses on barrel-aging beers goes way beyond the common combinations like whiskey barrel and stouts. By creating new flavors on all beer styles, Beryl's explores the possibilities for where craft beer can go. Like many breweries in RiNo, Beryl's has a large taproom with a comparable outdoor patio as well. And as we mentioned before they've brewed up a special beer for the launch of RTD's A-Line rail.
Beer recommendations: Logan's Barrel Reserve Barrel-Aged Schwartzbier, O.G. Dunkle, Riga Baltic Porter, A-Line IPA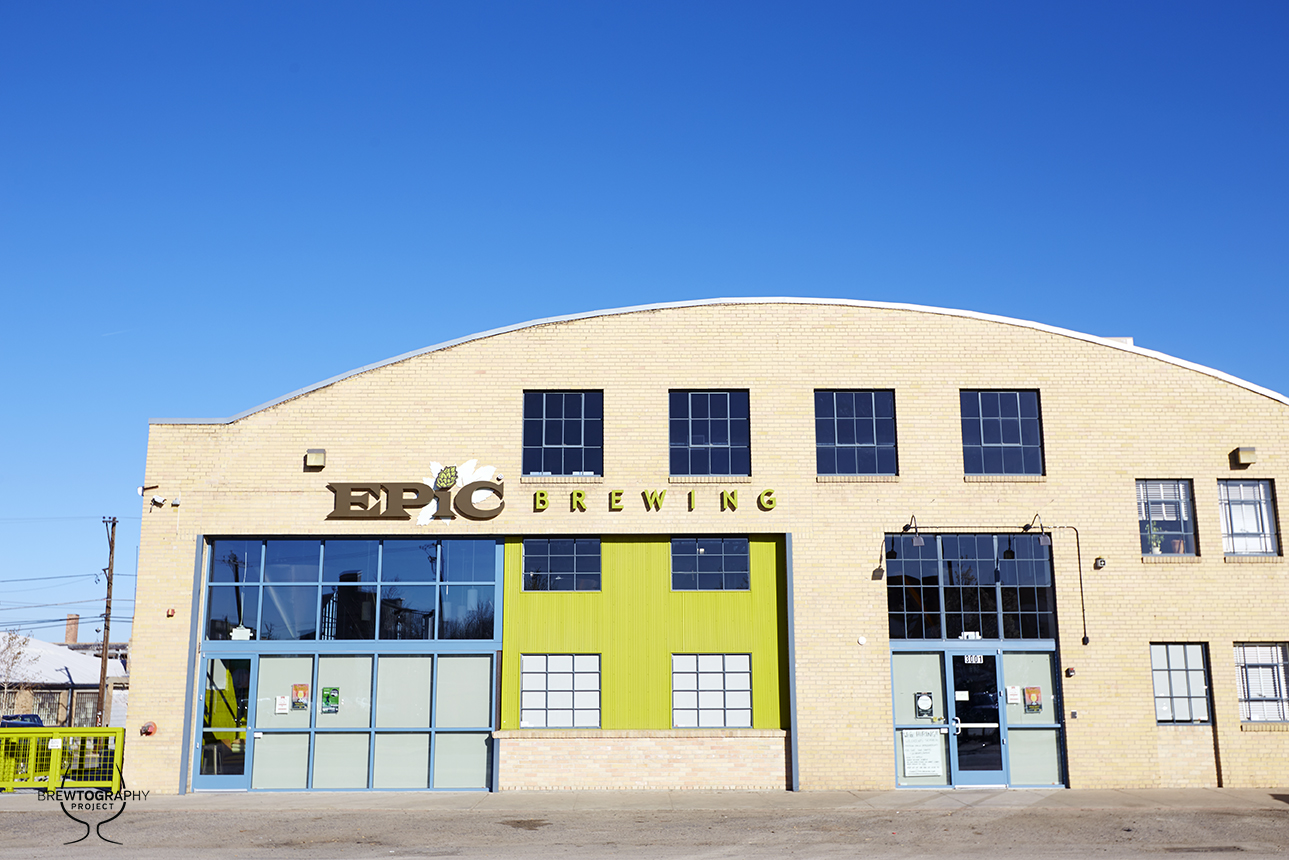 Epic Brewing Co.
While Epic may be best known as a Utah brewery, they opened their Denver facility in 2013, which allowed them to expand their barrel-aging and sour programs as well as their overall national footprint. With 25 beers on tap, you are bound to find a few new favorite beers. Epic's taproom is great for groups of all sizes and their cooler allows you to take home almost everything from the tap roster.
Beer recommendations: Elder Brett Saison-Brett Golden Ale, Escape To Colorado IPA, Big Bad Baptist
C Squared Cider
C Squared Cider is a refreshing break from all the incredible beer you can find in town. Located in a huge shared space with The Rackhouse restaurant and the upcoming Bierstadt Lagerhaus, C Squared . By showing the range of flavors that cider can take, C Squared is one step closer to accomplishing their mission to bring a mainstream acceptance for ciders.  
Beer recommendations: Nona Off-Dry Cider, Ruby Wild Cider w/ Cherries, Ella India Pale Cider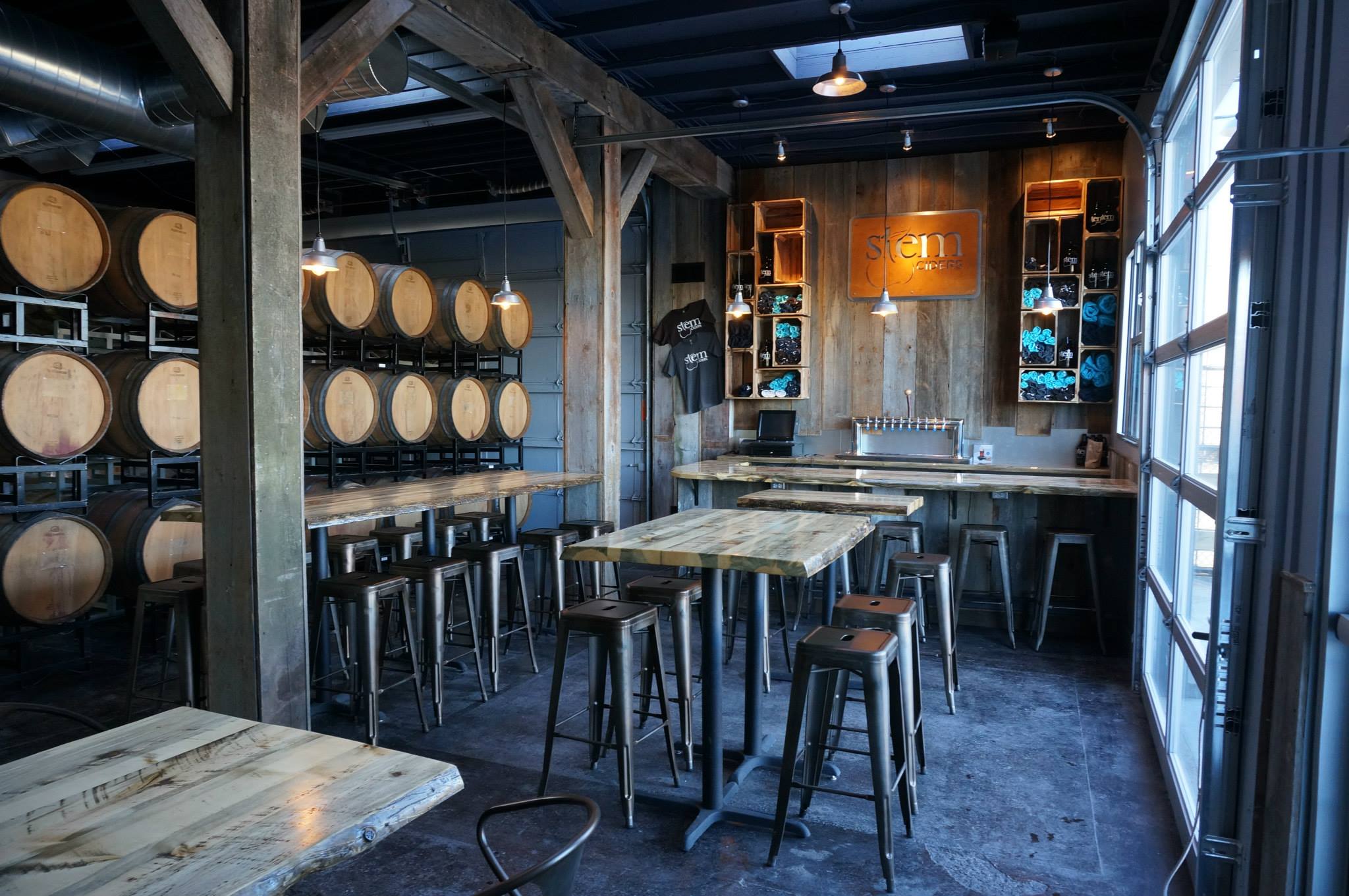 Stem Cider
Johnny Appleseed would be incredibly pleased to see his precious apples turned into such delicious and diverse ciders. From their bourbon barrel-aged Banjo, to the extremely tart Crabby Neighbor, Stem Ciders combats the stereotype of over sweetened commercial ciders. The rustic taproom is a perfect place to enjoy their weekly bluegrass on Thursdays or a lazy Saturday.
Beer recommendations: Malice Dry Hard Cider, Branch & Bramble Dry Cider w/ Raspberries, Remedy Hoppy Cider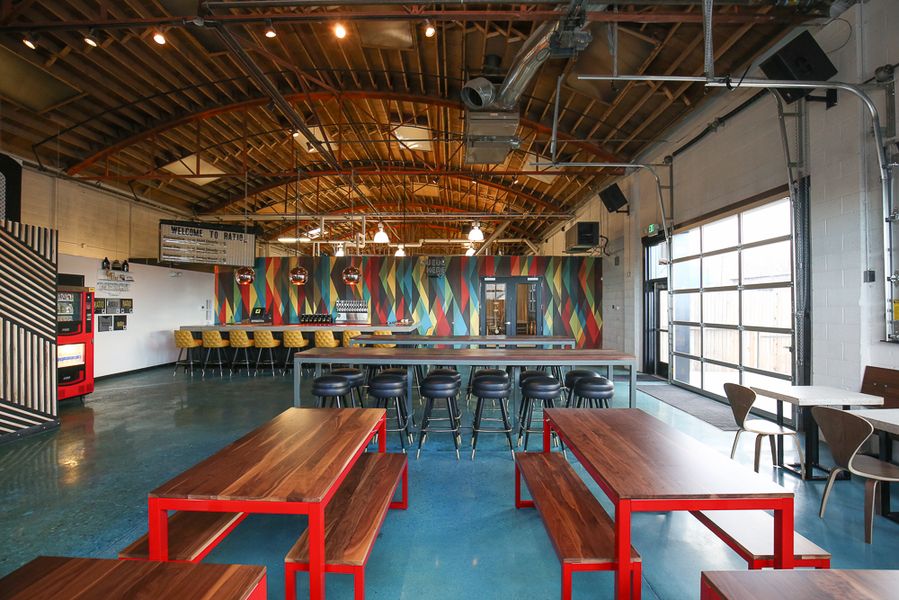 Ratio Beerworks
Ratio has already garnered countless numbers of accolades in just a little over a year of operation. Additionally, the quality of their beer matches the incredible atmosphere. Opening in early 2015, Ratio quickly started turning heads with their mix of impeccably executed classic styles with a slight twist, like Dear You Citra Hopped Saison (their French saison), Domestica American Standard Ale, as well as impressive seasonal offerings, like New Wave (Strawberry Berliner Weisse), One Great City Quad, Genius Wizard Russian Imperial Stout. While the dog-friendly indoor area is inviting, Ratio's patio is a one of the best atmospheres for spending an afternoon in Denver. Pro Tip- If this brewery is throwing a party, be it the GABF Karaoke After Party, Weezer cover band party, Halloween costume party, you best not miss out or you'll have serious FOMO.
Beer recommendations: Dear You French Saison, Domestica American Standard Ale, Hold Steady Scotch Ale, Genius Wizard Russian Imperial Stout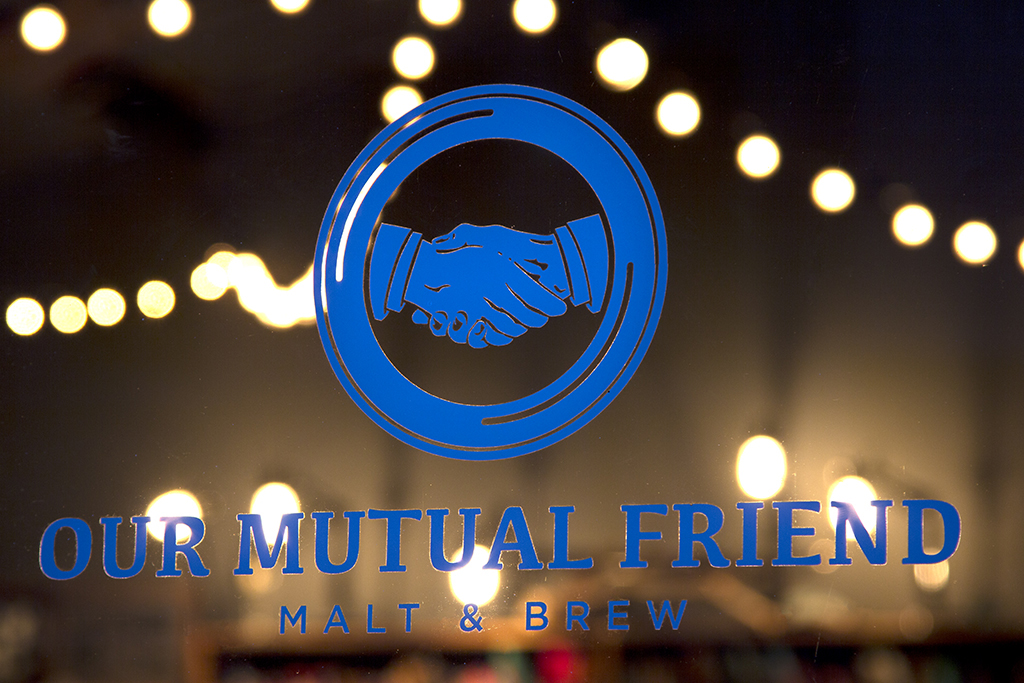 Our Mutual Friend Brewing Co.
Our Mutual Friend is very hands-on with all aspects of the brewing process, including roasting their malt. From sours (including a GABF silver-medal winner, 24 Frames Per Second) to IPA to malt-forward ales, Our Mutual Friend offers a wide assortment of beers across all styles. Over the past three plus years, OMF has evolved and honed their recipes and have become one of the most improved and quickest rising breweries in the city. The taproom and patio have a relaxed vibe with a diverse group of beer drinkers on all levels. With a couple bike racks, a nearby B-Cycle station and bike-friendly roads leading to the taproom, Our Mutual Friend is a destination via Denver's preferred mode of transportation.
Beer recommendations: 24 Frames Per Second, Sur Framboise, Wicket Belgian Wit w/ Tangelo Zest, PR3 Brett Saison
Zephyr Brewing Co.
Zephyr, named after the old-school minor league baseball team, opened in late 2014 in the heart of Denver's RiNo district. The spacious taproom offers both a communal feel as well as an intimate setting. The 6-10 beers on tap vary in style, but all beers have a distinct tie to Colorado.
Beer recommendations: Blood Orange Pale Ale, 26th St. Wit, Hopscotch IPA  
Coming Soon:
Blue Moon Brew Pub
In addition to the Sandlot Brewery, Blue Moon is opening a 27,000 square foot brewery and restaurant on 38th Street only a couple blocks away from the new A-Line Station. Besides their new 20bbl brewing system, they are planning on an additional pilot system to serve some experimental beers. They are planning a soft opening in July with a larger public opening later summer/fall.
Bierstadt Lagerhaus
Perhaps the most anticipated brewery of the year, Bierstadt Lagerhaus will be opening just a few blocks south on Blake from Beryl's.  Bierstadt will be focused on making authentic German lagers using brewing equipment that they imported from Germany. When they open in June (projected launch date), they will share space at the new Rackhouse Pub (who also serves C Squared Ciders located in the same building). 
10 Barrel Brew Pub
While derided by some for being part of the AB InBev empire, 10 Barrel Brewing out of Oregon continues to put out some excellent quality craft beer. They announced late last year that they would be taking over the spot of Casselman's Bar & Venue on Walnut and building a brew pub similar to other successful brew pubs in Portland and Boise. They haven't made any official announcement on when they will be opening but look for them later this summer.
Central Park Station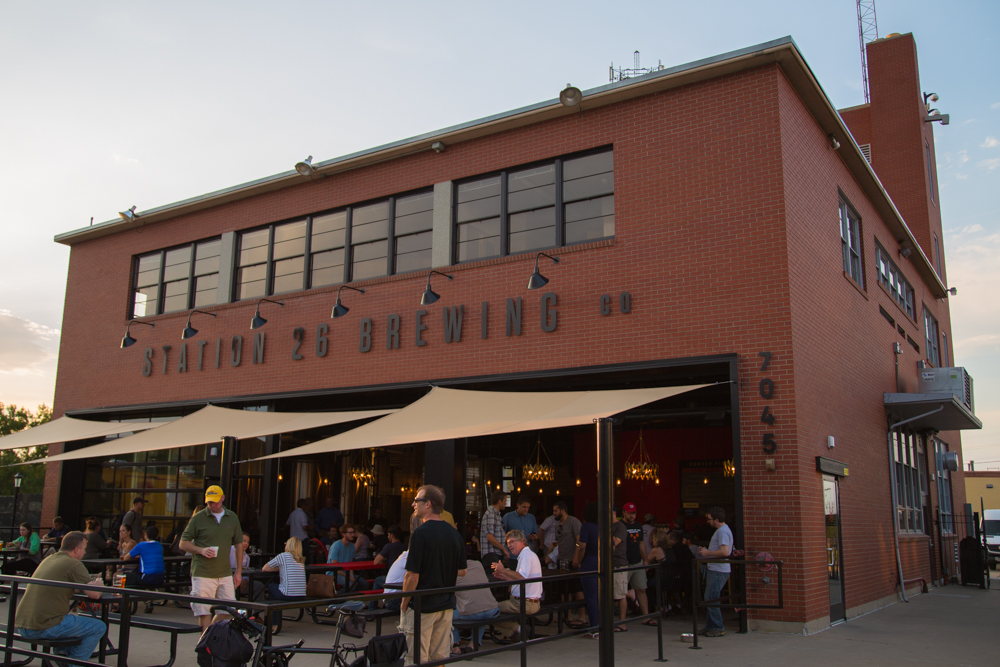 Station 26
Technically Station 26 is just barely over our 1 mile walking distance parameters but who's counting? Plus we get to make the rules and we love Station 26. This brewery house in what formerly held Fire Station company 26, is now home to come of Colorado's best hoppy beers (Juicy Banger and Single Hop series are elite level) as well as an imperial stout line of variants (Dark Star) that rivals BCBS. While Station 26 feels like a neighborhood brewery located in Park Hill, the beers are top of the line.
Beer recommendations: Colorado Cream, Juicy Banger, Single Hop Series, and any in the Dark Star series of variants
Peoria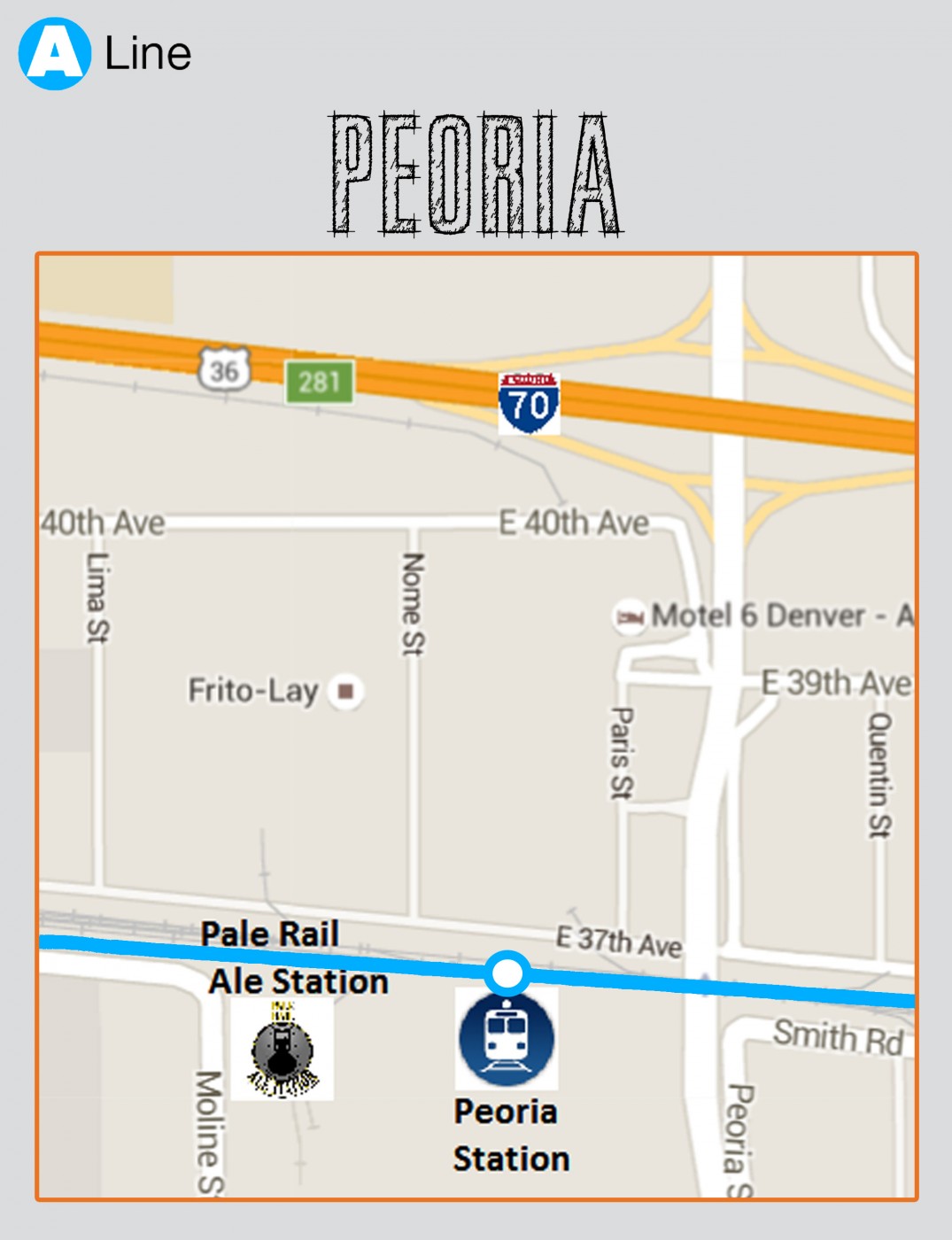 Coming Soon:
Pale Rail Ale Station
Taking full advantage of the Denver rail system, Pale Rail Ale Station will be located very near the Peoria Station on the A-Line which will also be a terminal of the future R-Line that heads south into Aurora (and meeting up with the E, F, & H Lines). They are currently planning to open in the fourth quarter of 2016 around the time the R-Line is supposed to start operations.
Brewability Lab
This upcoming brewery highlights the good hearts of the craft brewing community, as their mission is to hire adults with disabilities for all aspects of brewing and running a brewery.  As they are taking over the old Caution East location with original equipment in tact, all they are waiting on to open is their federal license. Their aim is to open by June.
DIA
Coming Soon:
Tom's Urban Kitchen + Brewery
Tom's Urban Kitchen, the 24-hour diner based in Larimer Square, is teaming up with Tivoli Brewing Co. to create the premiere brewpub in the brand new Westin Hotel at DIA. The brewery will be located on the fifth floor of the hotel, but nothing is known about the proposed beers, etc. Overall, there will be at least 25 beers on tap (including 15 from Colorado). The plan is to have the brewpub open by the end of 2016.
In DIA (Pre-Security)
Boulder Beer Taphouse
Started in 1979, Boulder Beer Company was Colorado's first craft brewery. Today, they still exemplify the spirit of craft brewing with a mix of creativity, hard work, and tradition. The tap list offers their year-round beers, seasonals, and rotating specialty beers.
In DIA (Post-Security)
Denver Chophouse (A Terminal)
Denver Chophouse at the airport has the same style and allure as their other location with a practically identical beer menu (and a smaller food menu). Because it is just off the main drag, Chophouse is a great place to people watch.
New Belgium Hub (B Terminal)
New Belgium is one of the country's largest craft breweries and the Hub at DIA is a great way to dive into their offerings. The beer roster includes their well-known staples, like Fat Tire and Ranger IPA, along with seasonals and specialty Lips Of Faith beers.
Rock Bottom Restaurant & Brewery (C Terminal)
Similar to their downtown location, Rock Bottom at DIA offers a similar lineup of their award-winning beer along with great food creations. With a nice sit-down restaurant feel, Rock Bottom is a great way to remove yourself from the airport rush without spending too much time or money.
---