One Comment
Ultimate 6er | The Best St. Louis Beers to Try this Week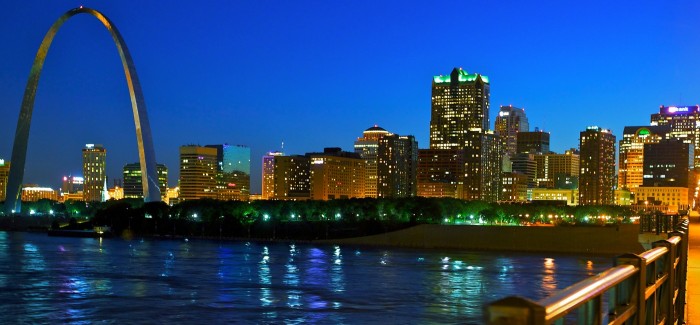 Drink 314 has joined forces with DrinkMoBeer.com to bring you this week's 6er – featuring six local St. Louis beers that we are recommending you try this week.  Chris, Tim and Andrew are all craft beer nuts and present an "everyone's" opinion on the beers they find and tryout.  We hope you enjoy their reviews.
Visit the guys on Facebook and follow them on Twitter.
ABV: 8.5%
BREWERY COMMENTS: Golden, fruity, touch bitter
drinkMObeer COMMENTS (Andrew): This beer only furthers my obsession with great Belgian tripels being brewed in Missouri! The first batch of this house brewed tripel served in house poured a beautiful gold with impressive clarity and a good fluffy white head that gave way to good lacing. The nose provides a small dose of malty german pils and slight fruitiness. The grainy sweetness has a similar flavor to a Nutri-Grain bar sans the filling — in a good way. A slight hoppy bitterness and spiciness from the yeast give way to a good, dry finish. Love what the PaPPo's team is doing in the brewery and pizza oven!
---
ABV: 5.3%
BREWERY COMMENTS: In celebration of the 20th anniversary of the Urge's album "Receiving the Gift of Flavor." Public House has brought the liquor store to you! Brewed with coriander and halo orange peel. This Belgian-style wit beer is complex and spicy-just like the album. Missouri beer and Missouri music. Damn that S*** is good!
drinkMObeer COMMENTS (Andrew): Nice to see you orange, aren't you going to introduce me to your friend coriander? This great example of the style is packed with flavor and features a great mouthfeel. As expected, it pours a hazy straw hue and provides a nice pillowy head. Bright scents of fresh orange rind and slight coriander, this brew is well carbonated and expands in the mouth, releasing good banana esters. Finishes refreshingly with some spiciness and yeasty goodness. Don't worry, this one won't turn you into a "Drunk A&&hole"
---
ABV: 4.8%
BREWERY COMMENTS: Black Kolsch Ale
drinkMObeer COMMENTS (Tim): A style I don't see that often and with the Dark Star I was definitely impressed. A strong malt taste wrapped around the classic kolsch style. I'm impressed and can't wait to visit this Columbia, MO brewery soon!
---
Midwest Farmer's Daughter Blonde Ale | Bat Creek Brewery
ABV: 4.8%
BREWERY COMMENTS: Smooth and refreshing, this light blonde ale delivers on its promise. It really makes you feel alright. The light color and body are complimented with a crisp clean finish. This brew has a subtle malt and hop character making it an easy drinking experience.
drinkMObeer COMMENTS (Chris): Midwest Farmer's Daughter pours a hazy golden color with a nicely carbonated white head. The aroma is filled with, yeast, sweet malt, honey, grain and mild fruit. The taste is crisp almost cider like and is sweet yet bitter. Hints of grain, honey, fruit in the Blonde's dry finish. Prost!
---
ABV: 5.5%
BREWERY COMMENTS: Our biggest seller! This light bodied cream ale is flavored with a custom made vanilla. It comes in at 5.5% ABV. It was picked as the Best Beer of the Festival at the 2011 Augusta Bottoms Beerfest, as one of the top 5 beers at the St Louis Microfest by Even Benn, and St Louis magazine picked it as the most notable beer of the St Louis Heritage Festival..
drinkMObeer COMMENTS (Chris): E6's Vanilla Cream Ale is truly a delight. It's one of my favorite pints to snag when I'm at Exit 6. The ale pours a hazy golden hue with a thick creamy head that hangs around for a while and laces the pint as you drink. Aroma was filled with vanilla, cream soda and a hint of grain. Taste, well, the name doesn't miss the mark on this one. Big vanilla flavor, sweet cream and a sweet maltiness. The vanilla flavor hangs around just long enough to hold you over to your next sip. Prost!
---
ABV: 8.3%

BREWERY COMMENTS: A story of simplicity, our 3 On the Tree is a true to style Belgian Tripel featuring high quality Continental Pilsner Malt, beet sugar and a nice noble hop.
drinkMObeer COMMENTS (Andrew): Pouring with good clarity, this golden beauty features a smooth white head with active carbonation and gives off light, fruity esters. This 8 percenter drinks almost too easy and finishes dry with a lingering Belgian yeastiness. As our favorite Belgian monks would say, Proost!
---