No Comments
Crown Valley Brewing | Saddlebag Imperial Stout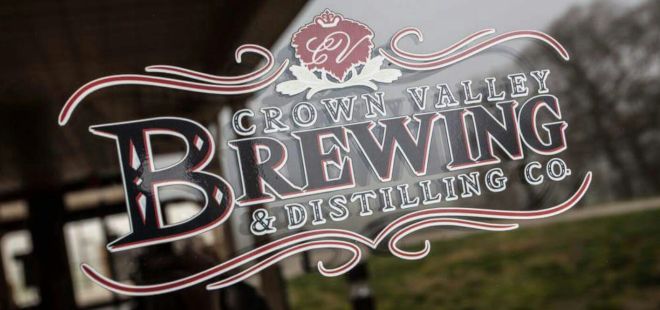 How far would you drive to drink really good beer? That is the question I asked myself as I took to the road, driving the 80 miles south of St. Louis, Missouri to visit one of the state's best brewing companies.
The word was out, there was new beer to be imbibed and, if you wanted it, you had to be in the right place at the right time — specifically March 19th at 5:00 p.m. I received a tip from an inside source that a new stout was making its debut at Crown Valley Brewing and Distilling Company, located in the picturesque river town of Ste. Genevieve, Missouri. They told me that the trip would be worth my time.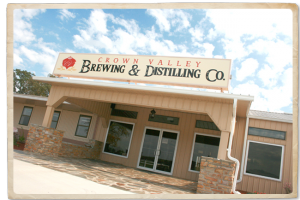 Crown Valley has been around since 2008, housing a 15 barrel brew house inside a revitalized old school house. Brewmaster, Jeremy Gilbert and his team have created a beer menu featuring ales, lagers, and even ciders. Their motto: "Brewing a Missouri Legend."
I arrived at 4:50, right on time, but the word must have gotten out because the parking lot in front of the tasting room was nearly full.
Upon entering, I head straight to the bar, anxiously awaiting my turn to sample the next "Missouri legend," only to learn there isn't just one release, but two. Two cousins, it turns out.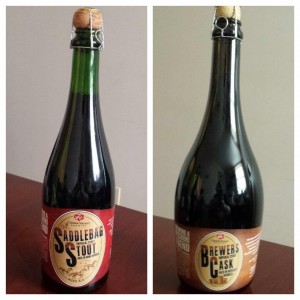 Saddlebag Imperial Stout and the Brewers Cask Imperial Stout (We'll have more on this beer in a future article.)  Both of these beers started out as the same delicious 8% ABV cream stout, and were then divided it into whiskey and red wine barrels to age.
At first pour, the wine barrel-aged Saddlebag Stout (10.7% ABV) is dark brown, almost black in hue with a creamy head. If you did not already know that this beer had been mellowing in red wine barrels, its aroma of berries and stonefruit will give it away.
Saddlebag Imperial Stout has a medium-light body, despite how dark it is, and sips well. The wine barrel is very present in the flavor. Oak, fruit and perhaps some coffee or chocolate combine at first, but then give way to an almost nutty and hoppy finish.
For an imperial stout with so much going on, this beer is excellent and enough to make me excited to try its cousin. Stay tuned.
Get more great St. Louis craft beer news everyday at Drink314 online or on Facebook and Twitter.
---