No Comments
Chicago Gears Up For 7th Annual Craft Beer Week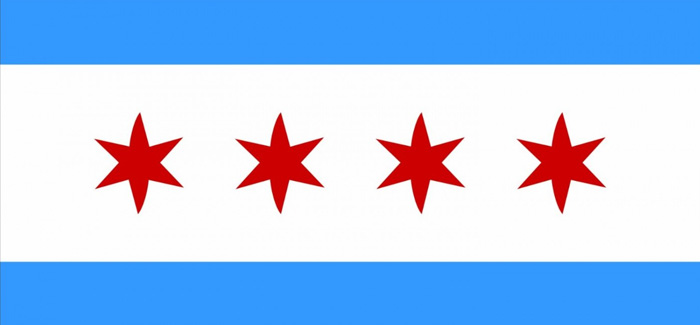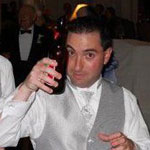 For eleven glorious days, the city of Chicago is one giant playground for craft beer drinkers. The seventh annual Chicago Craft Beer Week takes place from May 19th-29th and will feature about 400 different events in 100 different venues.
From tap takeovers to special collaborations to special brewery events, there is no shortage of things to do involving craft beer during CCBW. But it's not just downtown Chicago that gets involved — the entire Chicagoland area, including the suburbs, get into the craft beer week action.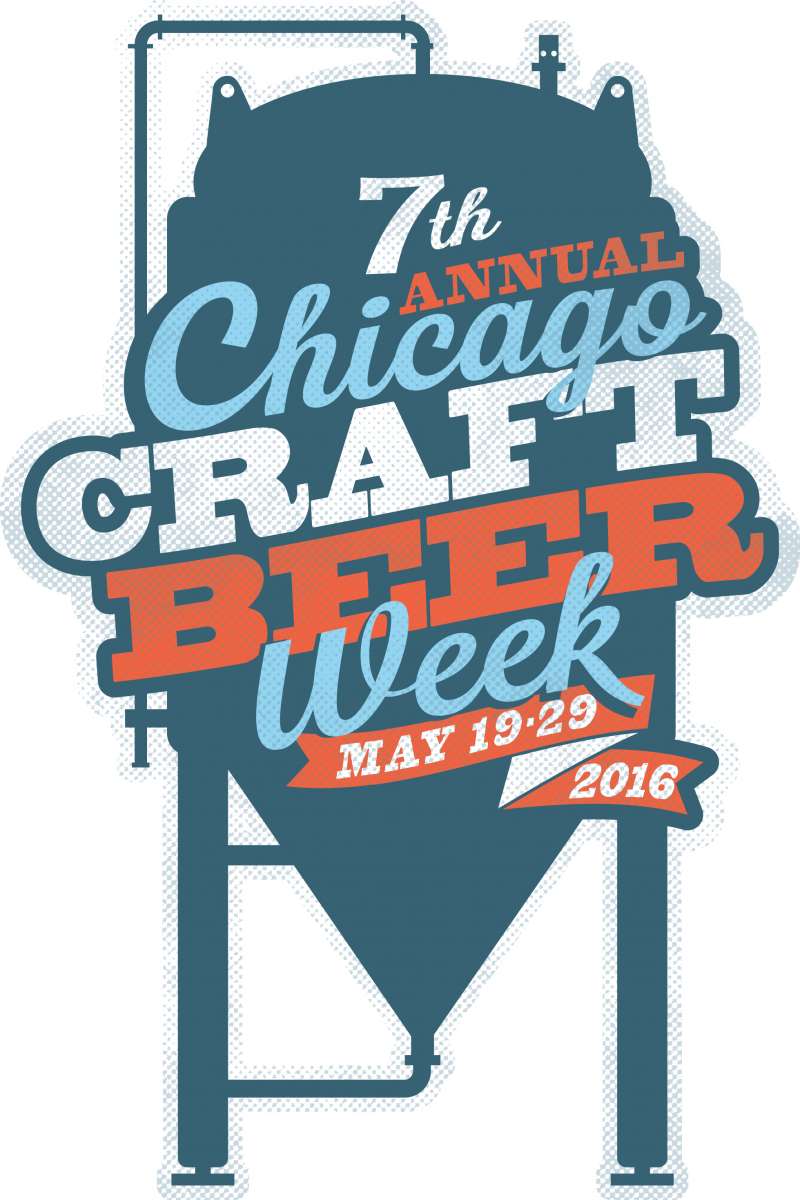 "What we want to do is be all inclusive," said Justin Maynard, Executive Director of the Illinois Craft Brewers Guild. "We want to include the suburbs and all 77 neighborhoods. We want to make sure everyone is involved, and that we have a great relationship with the neighborhoods."
Now in its seventh year, CCBW has grown to be a much bigger event than it once was. Maynard sees the event as more than just a time to drink craft beer. It's about getting to know the breweries in the city and expanding the knowledge of the industry.
"When I first came on four years ago, it was all about how do we get the casual beer drinker and the craft beer drinkers together for events," Maynard said. "How can we get them to meet the brewers, because in this industry the brewers are rockstars. People want to talk to these guys, home brewers want to get tips from them and learn best practices. There's a lot of value in terms of having these events."
A few years ago there were strict guidelines as to who could host CCBW events. The rules have since been relaxed as the craft beer industry has grown.
"We use to have guidelines as to who could participate," Maynard said. "You had to clean your (draft) lines every two weeks. You had to be considered a craft bar and have been around for at least a year.
"We've kind of removed those restrictions now because so many bars have moved to craft beer. It's hard to tell someone to clean their lines. If you talk to The Green Lady or some of these other breweries, every time they blow a keg they'll clean their lines. That's not the norm, but that's appreciated for sure."
Now events just have to be approved by the guild. But just about anyone can register for an event.
"It has to be a tap takeover, food/beer pairing, bus tour, collaboration, special tapping — there's a lot of them," Maynard said. "As long as it's fun and exciting — that's what we look for."
Need beer, will travel
This year CCBW will feature a passport program that will allow those going to events to collect stamps at the different venues they visit. Once they visit 10 different venues, they can redeem their passport for free CCBW giveaways.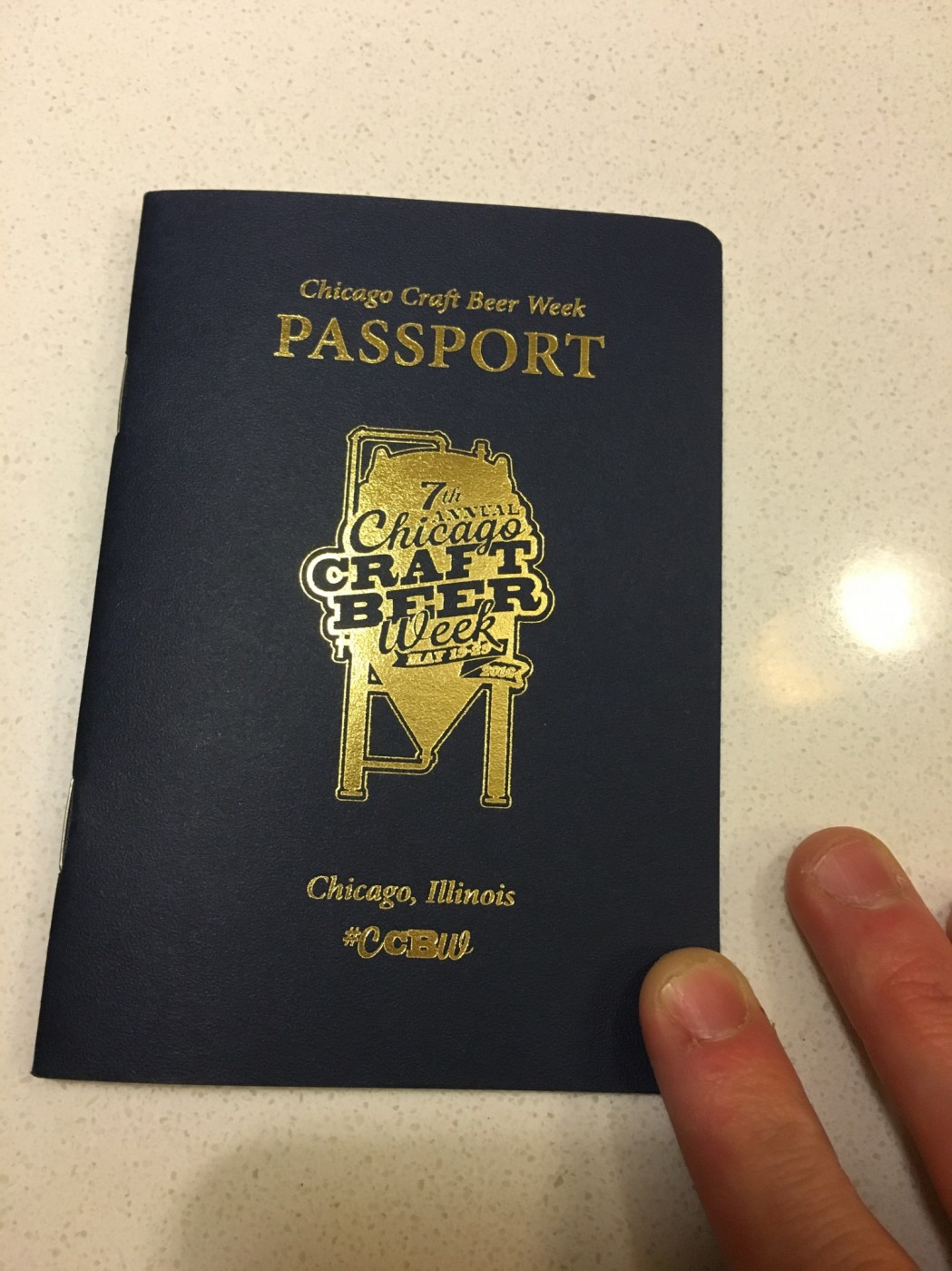 Maynard said that in addition to great beer and unique events, he wants to give away as much gear as he can in order to thank people for coming out during the week.
"We want to give away as much stuff as we can," he said. "That's how I came up with the idea for the Chicago Craft Beer Week passports. It's a good way to tie  the average craft beer drinker into what we're doing. Once they have 10 stamps, they'll get a bunch of free stuff. They'll get a t-shirt, a pint glass, a church key, and a koozie. We just want people to visit our members and enjoy the experience."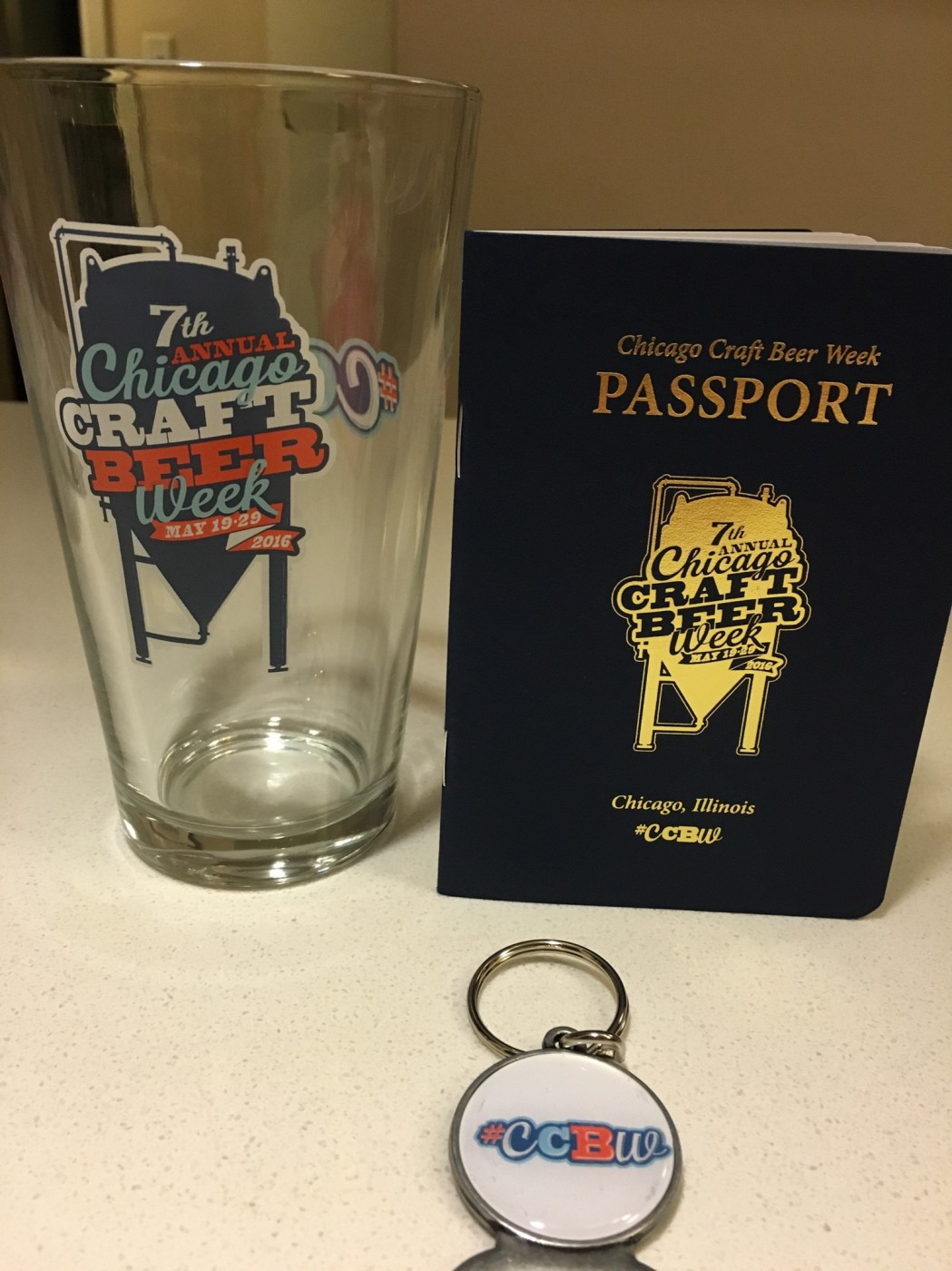 Starting on May 19th, people can pick up their passports at participating venues, which are listed on the Chicago Craft Beer Week website. Stamps are also only given out at the participating venues. Not all of the events during CCBW are participating in the passport program. The passport has a list of all of the venues where you can collect stamps.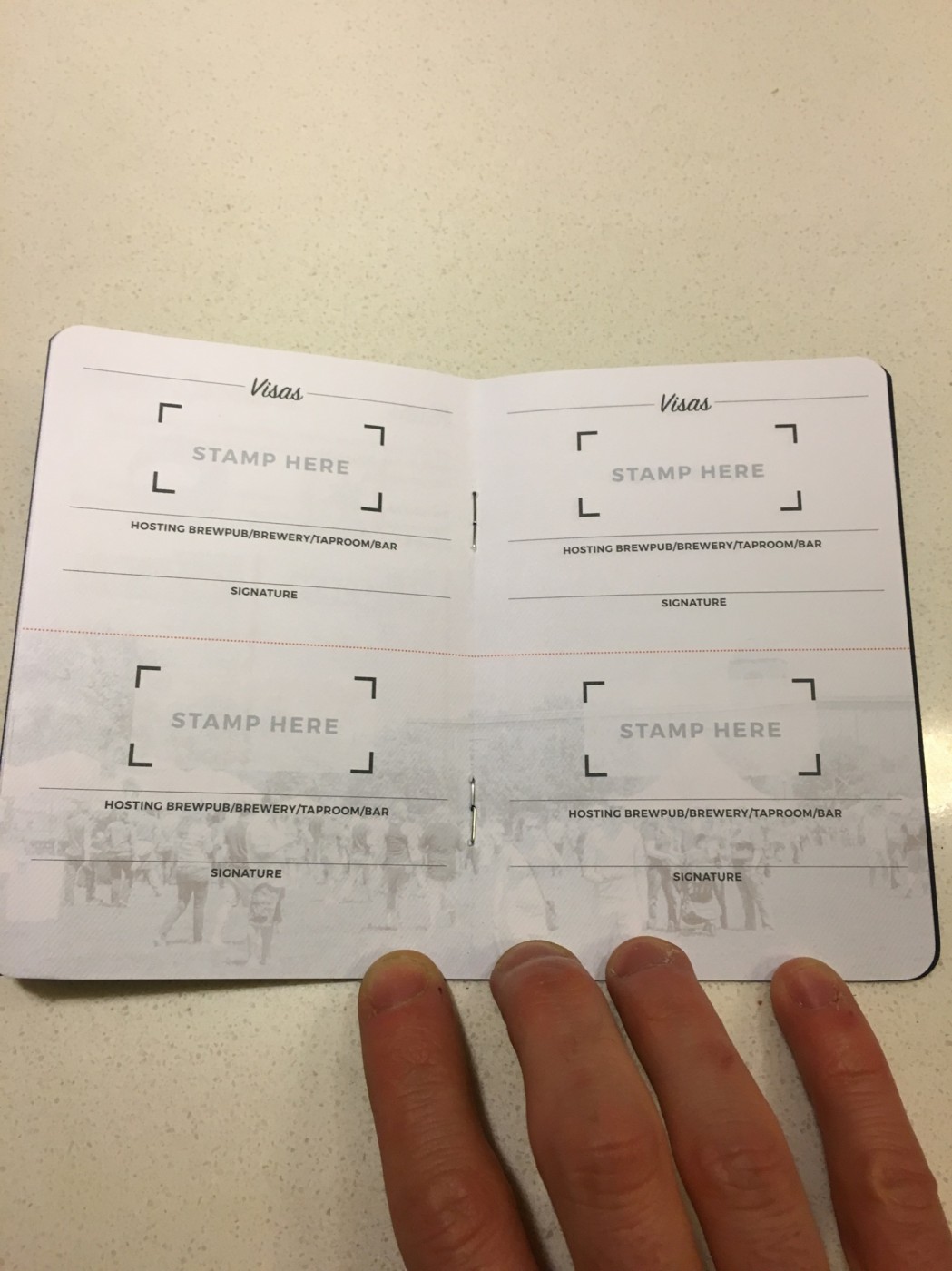 The guild printed 6,000 passports for the week and Maynard expects that about half will be turned in. Once the participant gets 10 stamps (from 10 different venues), there will be an address they can mail the passport into, or they can drop it off at the guild's offices.
Besides getting a chance to win free merchandise, the passports are also designed for people to keep track of where they went during CCBW and to write down notes about their experiences.
"Untappd has a huge impression on craft beer drinkers, so this is kind of like Untappd but with pen and paper," Maynard said. "I want people to take notes and write down what they liked and didn't like at each event."
The Events
The Brewers Guild organized a few of the events during CCBW. Perhaps the two biggest events of the week are the official kick-off event, Beer Under Glass (BUG), and the official closing event, Welles Park Craft Beer Fest. Tickets for the events can be purchased here.
BUG is seen as not only the kickoff to CCBW, but to Chicago's summer beer festival schedule.
"When I first started we had maybe 20 breweries [at BUG]," Maynard said. "Now we have just over 100. The cool thing about the guild events is that we only have our members there. I don't even ask brewers what they are bringing anymore because sometimes they bring something off the wall."
At both BUG and Welles Park, there will be a rare beer tent that will be open to both general admission and VIP ticket holders.
"The tent is going to have very rare beers that you're not going to find on the shelves or in the tap room," Maynard said.
The Welles Park Craft Beer Fest will close out CCBW for the second year in a row. Last year was the first year for the event and it was a very successful day. There were talks about changing the venue for the closing event, but with the success of Welles Park, Maynard saw no reason to move.
"We thought about moving it around the city, but we had such a great turnout and everyone loved the location," he said. "It's all about the local community, and they were behind us and wanted us to have a successful event. We were able to donate money back to the park which is great. We really enjoy working with other non-profits."
Besides BUG and Welles Park, there are hundreds of other events to attend. CCBW has a great mobile application that lists all of the events by-day so that you can plan your schedule accordingly. While there are a ton of great events, here are a few that we recommend. For a list of all the events click here.
---
When: May 20th 11am-close
Where: 325 S Franklin St, Chicago, IL 60606
Cost: Free to get in – pay for the beer you drink
---
Goose Island's 3rd Annual Sunday Funday:
Battle of the Breweries Dodgeball Tournament
When: May 22nd 2pm-6pm
Where: Goose Island Barrel House 603 N. Sacramento Blvd.
Cost: $25/person. Tickets include five beer tokens. 100% of the proceeds go to the Special Olympics. Purchase tickets here.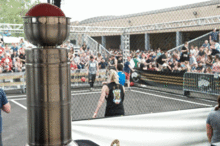 ---
Beggin' for Brews & Barkin' for Bubbles
When: May 22nd 11am-3pm
Where: Lagunitas Brewing Company — 2607 West 17th Street, Chicago
Cost: Tickets are $15 each and include 2 beers and a dog wash. 100% of the proceeds go to PAWS Chicago and the Montrose Dog Beach. Purchase tickets here.
---
Brewers of the Western Suburbs Beer Cruise
When: May 22nd 12:30pm-3:30pm
Where: Navy Pier-Mystic Blue – 600 E Grand Ave, Chicago
Cost: $49/person. The cost covers the beer samples you'll get from the different breweries located in the western suburbs. There will also be cheese and sausage to snack on. Purchase tickets here.
---
2016 NW Side Craft Beer Ride
When: May 26 6pm-12am
Where: Northwest side bars and breweries
Cost: $20/person ticket includes unlimited rides on the bus. Beers are purchased at the bars/breweries on your own. See a list of participating breweries/bars and purchase tickets here.
---
When: May 28th 12pm
Where: 2363 N Milwaukee Ave
Cost: No cover/tickets. Pay for the beer you drink. 30 different Pipeworks beers will be on draft including some barrel-aged variants that have never been released before.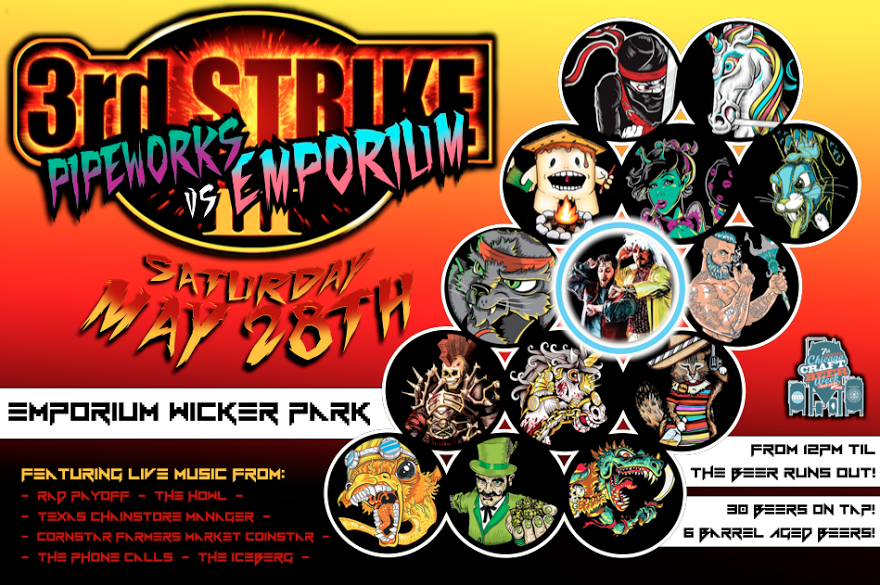 MIKE ZOLLER IS THE CHICAGO EDITOR FOR PORCHDRINKING.COM. FOLLOW HIM ON INSTAGRAM: @CHICAGOBEER AND PORCHDRINKING CHICAGO'S TWITTER FEED: @PORCHDRINKCHI
---