No Comments
Tired Hands Brewing Co. | Pineal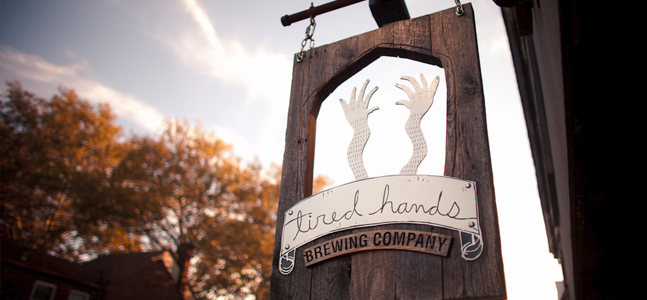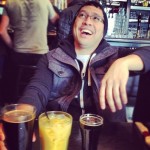 Header image courtesy of Brew Brokeh
Style: American IPA | ABV: 6.0%
These past few months, my fiancé and I have been traveling to Allentown to finish planning for our wedding in July. Any time I head back to my hometown, besides catching up with family and friends, I always try to update myself with the latest craft beer scene around the eastern portion of Pennsylvania and visit a brewery or two. This month I took the drive to visit Tired Hands Brewing Company.
Tired Hands Brewing Company, or THBC, is located in Ardmore, PA. That's about an hour drive, of course depending on how fast you drive, from Allentown. I met with my sister and her boyfriend at Tired Hands Fermentaria; I gazed upon their glorious draft list and one particular beer caught my eye, and that beer was Pineal.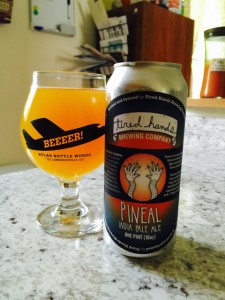 Pineal is described as an Oat IPA; I never drank an Oat IPA before and so being the first time, I definitely wanted to grab a pint of it!
Just reading their segment describing Pineal IPA made me want to guzzle the beer down! "This IPA is transcendentally hopped with Mosaic, Amarillo, and a bit of Simcoe for good measure. A perennial favorite that helps pry open that third eye." It pours a bright hazy yellow golden color, very comparable to Sunny D orange juice. Strong aromas of tropical fruit and honeysuckle along with an amazing taste of grapefruit, citrus and pineapple and it all wraps up with a great oat aftertaste. Perfect amount of bitterness mixed with fruit sweetness gives this IPA a smooth, juicy and enjoyable character.
Tired Hands brews excellent tasting beers that everyone will love. I'll be sure to visit their Fermentaria again soon and even stop by their Brew Cafe. Cheers!
---