No Comments
Pollyanna Brewing | Summerly Raspberry Wheat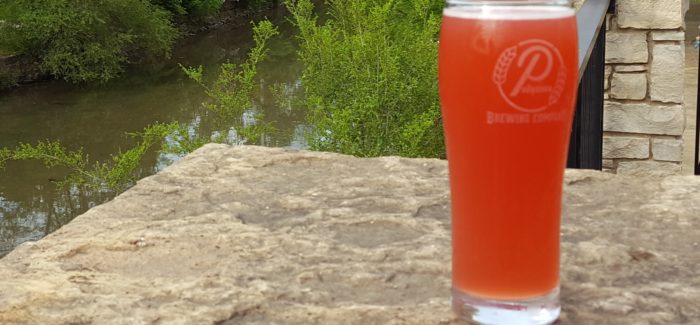 Pollyanna Brewing's rapid success is almost unfathomable until you try the beer — and then it makes perfect sense. Just shy of two years old, Pollyanna Brewing is already expanding its production, selling its beer at Cellular Field (home of the White Sox), and the taproom is frequently packed. It took Pollyanna only a year to create a beer that exceeded the popularity of its original, and already popular, creations — Summerly, a raspberry wheat beer. The refreshing summer treat is not only delicious, it speaks volumes about Pollyanna.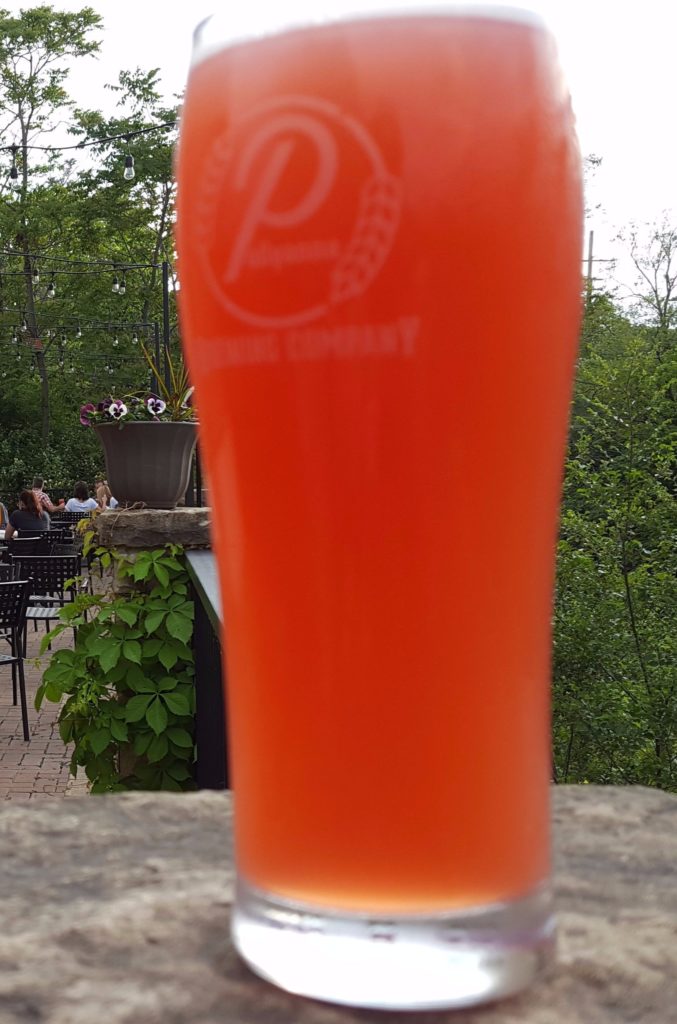 Pollyanna Brewmaster Brian Pawola's pedigree includes six months in Munich, Germany, where he graduated as the salutatorian of Siebel Institute of Technology's Master Brewer Program. He noted, "I think one of my favorite types of beer to make is a Hefeweizen — I made so many of those in Germany. Wheat is great, and I think it's underutilized. And, honestly, I like fruit beer. I've used peaches, blackberries, black cherries. Fruit is fun. It works well in beer." Hence, it's no surprise that a highly sought after fruit-forward wheat beer emerged from Pollyanna.
Still, the success of Summerly surprised Pawola. "If you would have told me two years ago what our most famous beer would be, I would have thought it would be an IPA or DIPA, not a pink wheat beer." However, during a beer fest for its hometown of Lemont, IL, he was asked if he could make a low ABV beer. Pawola suggested brewing a wheat beer, to which he was asked if it could involve raspberry. Pawola explained, "I thought, oh great, another fruit beer. But then I got excited. As I said, I love making wheat beers, and I wasn't going to make a syrupy gross beer." Pollyanna Brewing made the beer for the fest and subsequently sold 30 barrels of Summerly within a month….and then it was gone. In fact, there were no plans to make it again. However, "It was then like a zombie apocalypse. People were all of a sudden banging on our doors looking for it," explained Pawola. He brewed it two more times in 2015, and then brought it back again this year — the anticipation was palpable.
https://www.instagram.com/p/BEJL5j2JXMW/?taken-by=pollyanna_brewing_company&hl=en
Summerly is available from April through September. Pawola incorporates flaked, red, and white wheat, as well as torrified wheat — a puffed cereal-type of wheat that provides a bit of raw flavor. Using that much wheat offers Pawola the opportunity to exaggerate the natural tartness of the freshly pureed raspberries, which come from a farm in Oregon. In the end, one is presented with a beer that showcases raspberry flavor, but refrains from being too sweet or resembling fruit-juice. It's an entirely natural infusion of berry flavor into an otherwise well-crafted wheat beer that, on its own, would please the palate. And, at just a bit less than 5% ABV, it's easy to enjoy more than one.
What's truly unique about Summerly, and all the beer produced at Pollyanna, is the nature of the water. Because Pollyanna Brewing is located in a region dependent upon well water, Pawola has to employ reverse osmosis, which brings the water back to a neutral state. But, that is a good thing because "Reverse osmosis allows me to strip down the water to its most basic state, and then I can add all my minerals back based on beer style. In fact, Summerly uses a very neutral water base." When you drink a Summerly, you can know that extensive thought not only went into the literal brewing process, it went into the design of the water for the beer.
That type of brewing dedication has resulted in Pollyanna Brewing being able to nearly double its production capacity this July. This is something they've always planned for, but it occurred three years earlier than expected. Much like Summerly, their success seems to be a little surprising to the folks at Pollyanna. It doesn't surprise those drinking the beer, though. To us, it makes complete sense. Great beer usually leads to rapid success. That's Summerly. That's Pollyanna.
---