No Comments
Weekly Growler Fill | National Beer News Roundup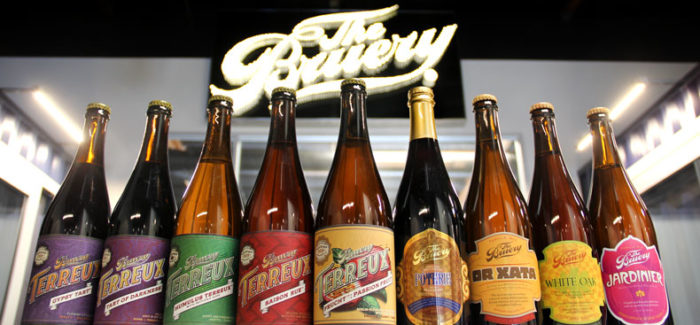 The Bruery launches distribution to Kentucky, Goose Island identifies their infection problem, and AB InBev may be in trouble for hurting craft sales. You want the beer news, we've got the best stories of the week. Keep reading to catch all of the details in this edition of the Weekly Growler Fill.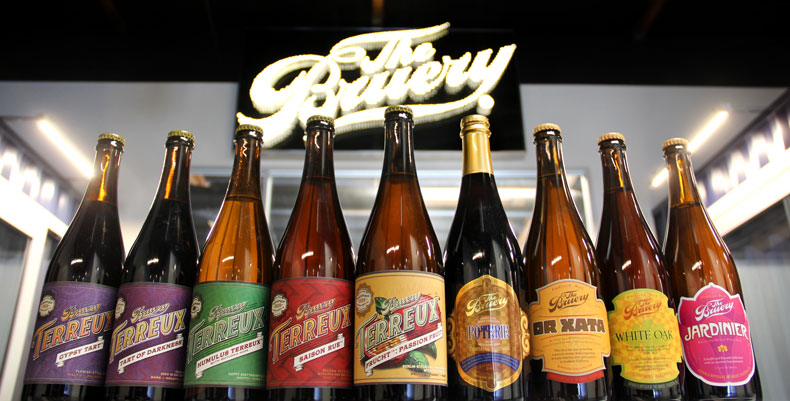 On June 8th, west coast favorites The Bruery and Bruery Terreux will be headed east to begin distribution in Kentucky. CEO & Founder Patrick Rue explains his reasoning to expand to KY, "The desire to bring our beers to Kentucky is largely selfish— I'm a huge fan of bourbon, so much so that we age a good portion of our beer in over 2,000 bourbon barrels that were sourced from the Bluegrass State." A few of the beers heading to the state from each branch include: Jardinier and Poterie from The Bruery, and Saison Rue and Frucht from Bruery Terreux. More full-distribution and limited-release beers will trickle in as the breweries build their relationship with Heidelberg Kentucky, their distributing partner. For updates about launch events and beer releases, follow @thebruery and @brueryterreux on Facebook, Twitter, and Instagram. [Read full article]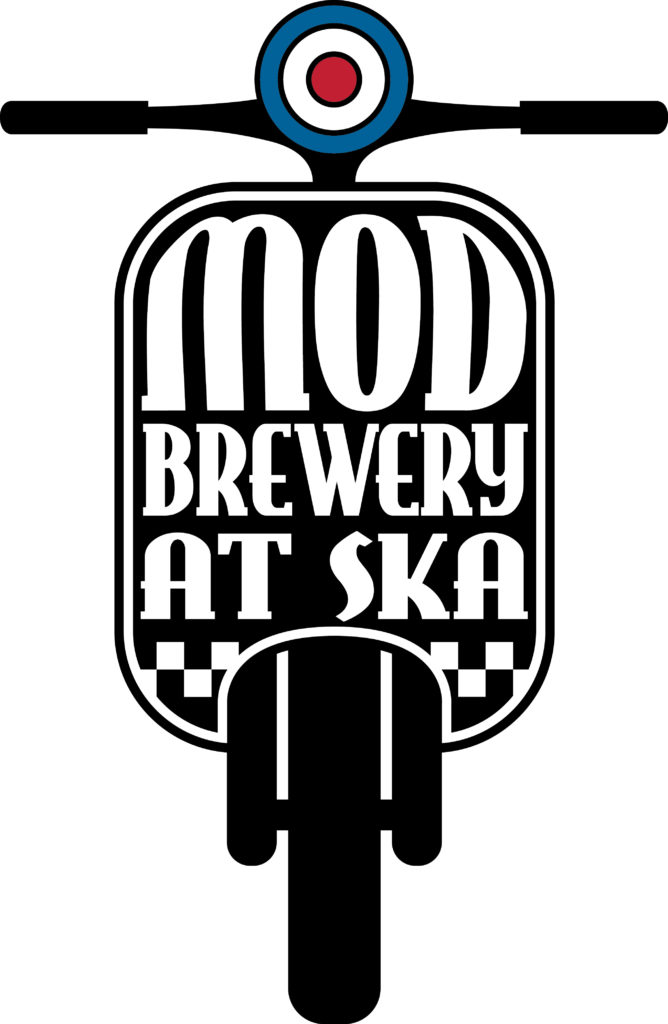 Ska Brewing is embarking on a new adventure with their latest project, Mod Brewery. Mod has its own facility within the Ska HQ, dedicated exclusively to experimental brews.  Ska World HQ underwent renovations earlier this month to make room for the new brewhouse, which will feature specialty one-off brews on eight rotating taps. The goal is to offer a structured program on which Ska can increase production of its popular specialty beers. Mod Brewery is open now in Durango, CO. [Read full article]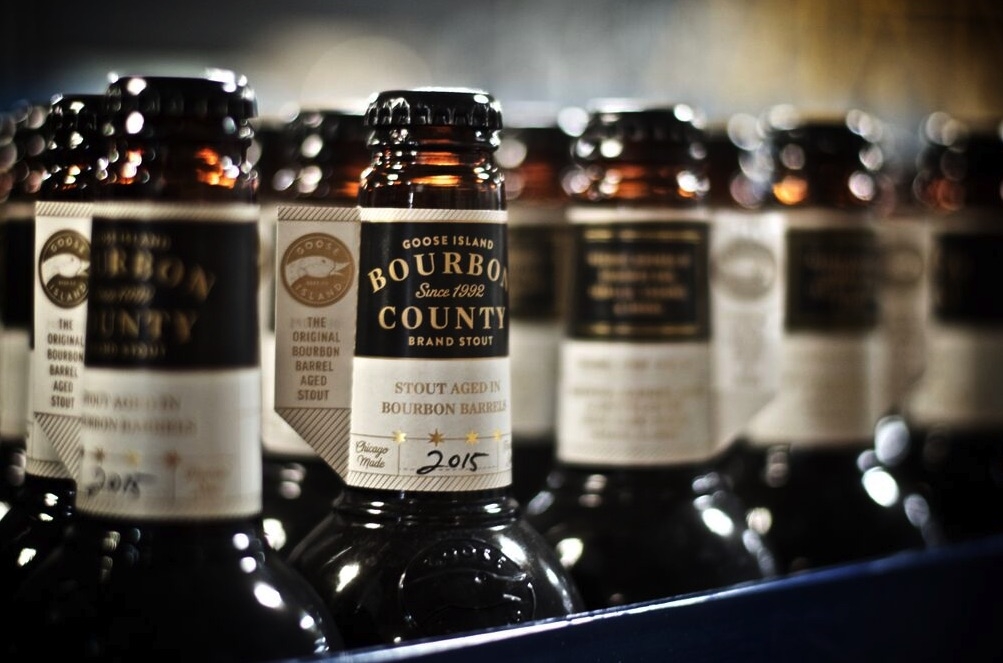 Goose Island is finally getting to the bottom of the great controversy that rocked the beer world earlier this year. For those of you that are new to the craft world, let me explain. Every year, Goose Island releases the super-duper-ultra-rare Bourbon Country Stout lineup. Craft nerds get tickets for the release weeks in advance and wait hours to purchase their bottles. Some drink them right away, most cellar their beer for a bit of time. This year, however, the Coffee and Barleywine variants were infected, causing flavors that were just not right (acidic, sour). The infection led to the biggest recall of beers in Goose Island history. It wasn't until now that the brewers finally learned the name of the beast that ruined their precious product.
Lactobacillus acetotolerans has been named as the causative organism of infection-gate 2015. Its usual habitat is fermented rice wine vinegar and like other Lacto species, it can produce a lot of lactic acid. The mystery is not completely solved though, as Goose Island has not yet located the source of the infection. According to the brewery, the bottles did not show any evidence of infection before they went into distribution. The investigation is on-going at this time. [Read full article]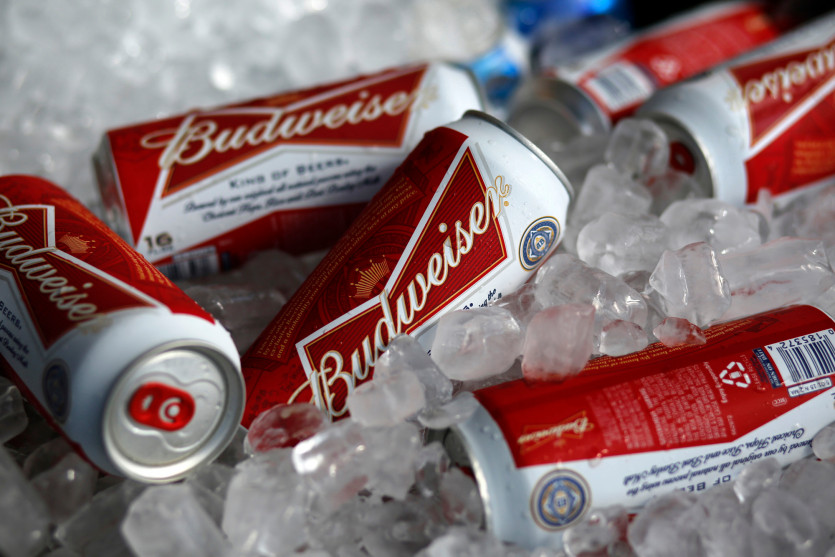 Once again, AB InBev is up to some shady business practices. This time, US antitrust officials are looking into AB InBev's program that offers sales rebates to distributors that sell mostly ABI products. Here's how it works: Distributors are required to spend a certain amount to market the brand. If ABI products make up 98% of that distributor's sales, ABI will refund 75% of the money spent on marketing. Therefore, distributors have incentives to carry mostly ABI and little of other brands. Another, even shadier aspect of the program incorporates growth rates. If a distributor increases sales of ABI products but the sales of craft products increases faster, the distributor receives less of a rebate. The summary: ABI does not want distributors to promote craft beer. If they do, they might not be able to afford the required marketing for ABI products. In current investigation, officials will decide if ABI practices are dominant and aimed primarily at shutting out rivals. If so, ABI may be found guilty of violating antitrust law. [Read full article]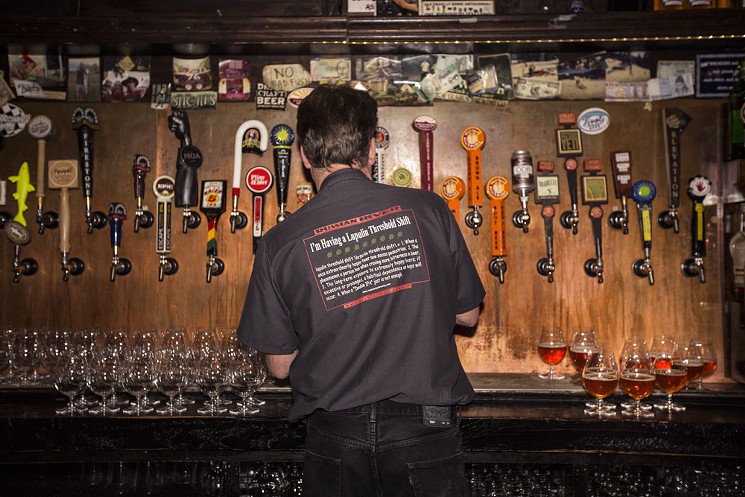 If you're a craft beer lover and you've been to Denver, CO, you've probably stepped foot into Falling Rock Taphouse. In the past, they've made the news for being one of the best beer bars in America. Now, Falling Rock is making headlines for a feud between owner Chris Black and Oskar Blues Brewery. When Oskar Blues was just starting up, Falling Rock was one of the first bars to serve their beer outside of Lyons and Boulder. Just recently, Falling Rock took those beers off tap. The decision was made after Oskar Blues announced they would be opening a craft beer bar in the LoDo region of Denver, just a few blocks away from Falling Rock. Clearly, this is direct competition. However, Black's anger is not only about the new bar. Black also sees Oskar Blues as drifting away from the craft beer community, largely due to their decision to withdrawal from the Colorado Brewers Guild. In his eyes, Oskar Blues no longer supports the craft community because it does not stand with the community. Do you agree? Read Black's open letter to Oskar Blues below and let us know your opinion on the matter in the comments section below. [Read full article]
---