No Comments
Boulder's Under the Sun Eatery Couples Great Beer & Cuisine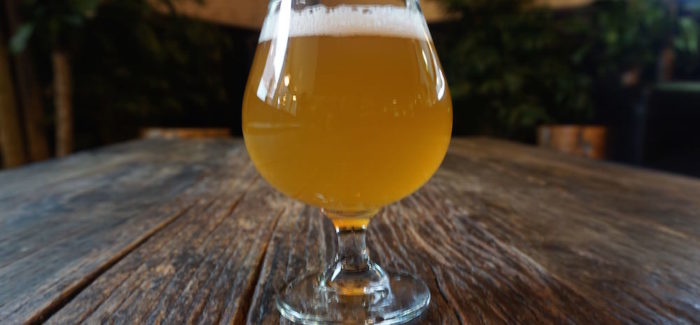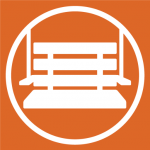 Under the Sun Eatery and Pizzeria opened in South Boulder in 2013 as the first of two non-brewing eateries in the Mountain Sun family of pubs. Its sibling brewpubs – Mountain Sun and Southern Sun in Boulder, and Vine Street in Denver – have thrived with a polished formula incorporating a laid-back vibe, exemplary service, an extensive selection of house beers and a menu of well-prepared affordable pub fare.
Under the Sun is located directly beneath the Southern Sun brewpub (under the Sun, get it?) in the two-level Table Mesa shopping complex. A variety of restaurants had come and gone in the space over the years, until Mountain Sun acquired the vacated space with the intention of exploring a culinary path away from pub-style food.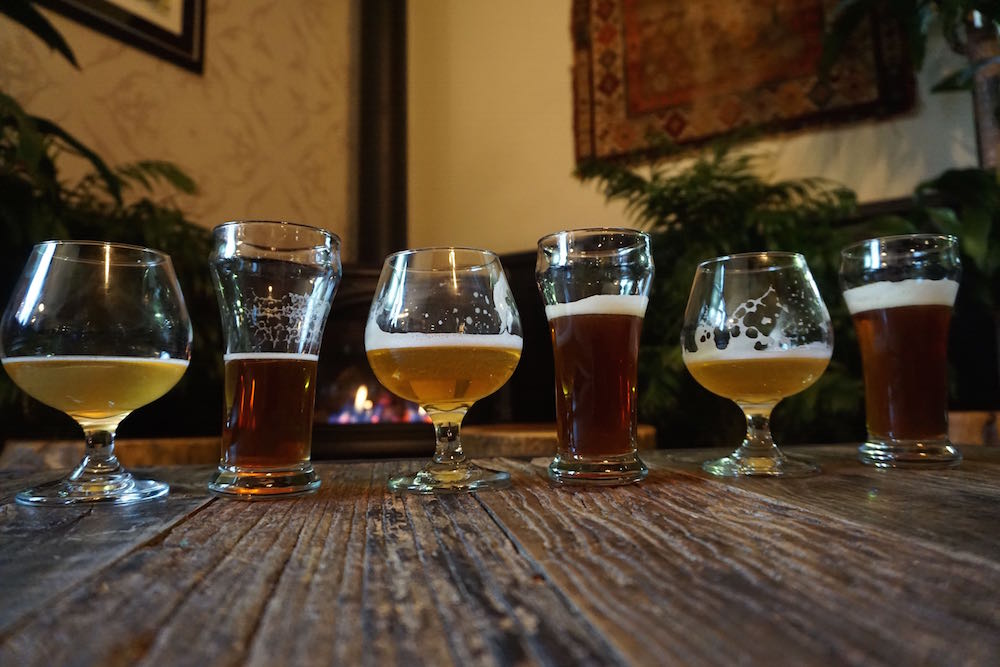 From the start, the food focus has evolved around a wood-fired oven, including a line of designer pizzas. Over the first few years, several chefs came and went, and the menu went through a number of iterations in search of the right formula.
In the summer of 2015, Nick Swanson was hired on as Executive Chef. An honors graduate from New York's French Culinary Institute, Swanson refined his skills in high-profile kitchens in New York, Italy and in Boulder. While in New York, he spent his days off preparing meals for celebrities including Hugh Jackman, Nicole Kidman, Jim Carrey and Calvin Klein.
Under Swanson's guidance, Under the Sun co-owner Kevin Daly and Managing Partner Paul Nashak feel that the restaurant has finally hit its stride. In order to introduce the revamped menu, Under the Sun recently invited members of the media to a six-course dinner including beer pairings. With one exception (fried chicken), all the food items that were served at that meal are available on the regular menu.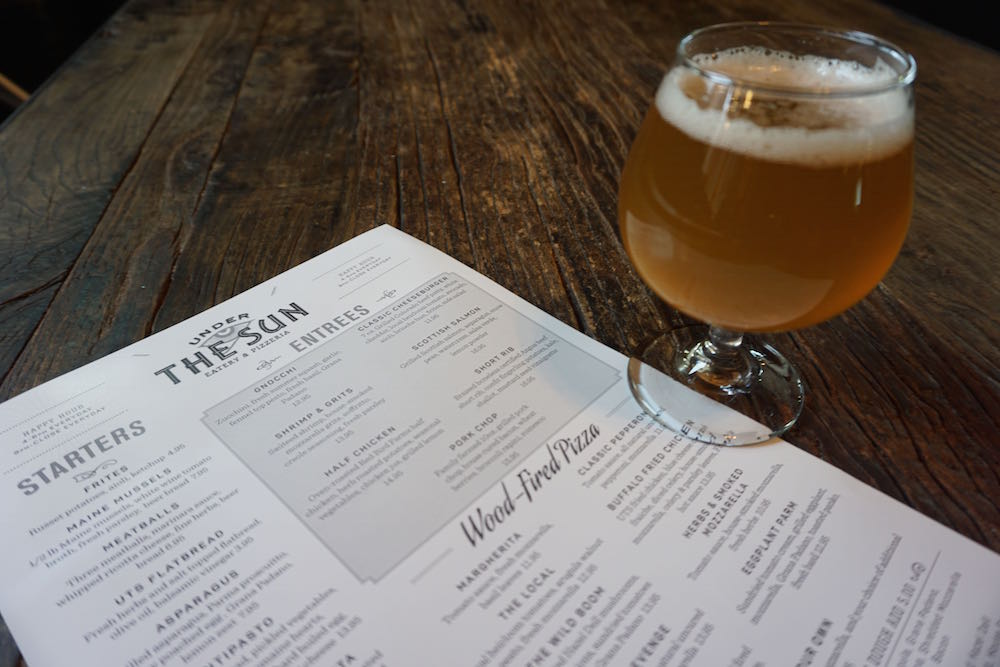 Overall, the kitchen showed a lot of savvy putting interesting twists on familiar dishes. Most notably, Under the Sun offers a welcome departure from typical pub-style food at a comparable price point. Beerwise, the accompanying Mtn. Sun offerings were a satisfying collection of styles to accommodate a wide range of palates. While some pairings were more successful than others, this is hardly an issue. When you visit, you'll have approximately 20 Mountain Sun beers and 10 guest beers with which to create your own pairings. Cocktails are also available and a modest selection of wines can be ordered by the glass, 1/2 litre and litre.
The evening's gustatory adventures began with a trio of appetizers. A chunk of salmon served on a skewer with a dusting of lemon powder had a clean and delicate flavor. A meatball was brightened with a topping of marinara, cheese and fresh herbs. My favorite of the three, however, was a bruschetta featuring Hazel Dell mushrooms set atop grilled bread and pesto. The earthiness of the shrooms was set off nicely by the tangy pesto. The starter dish offered potential for an interesting pairing with a beer possessing some earthy qualities such as a Brett beer or a Bière de Garde. But beer pairings would have to wait as I slurped my way through a sweet and potent house margarita.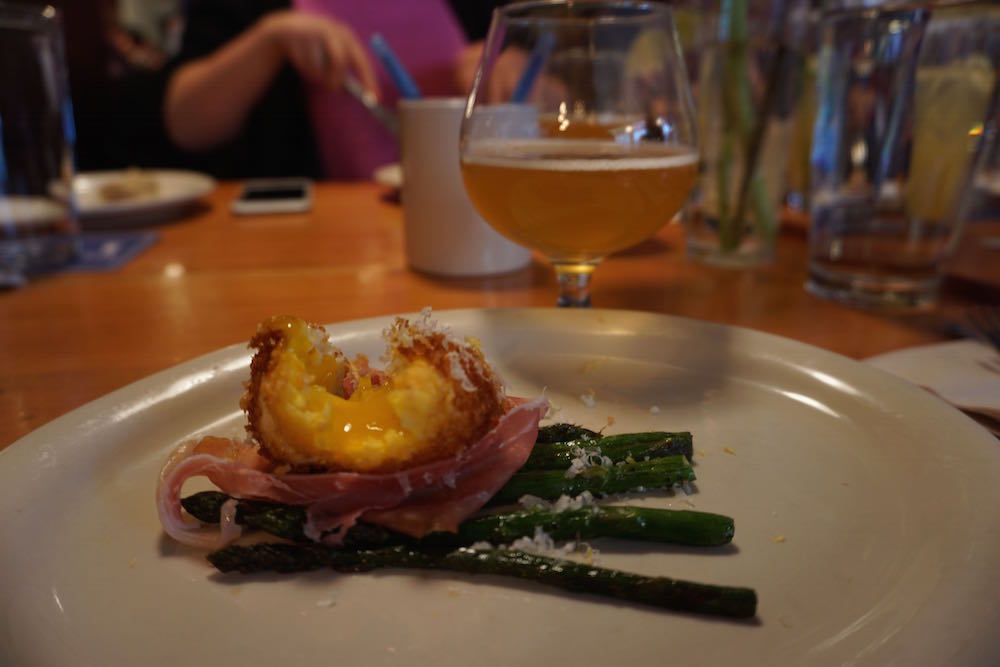 The first course featured an asparagus preparation that had a lot more going on than you'd expect from a vegetable plate. A collection of grilled asparagus spears formed a bed for thinly-sliced prosciutto and a poached egg that had been breaded and fried crisp. The saltiness of the ham and richness of the egg was further embellished by a great contrast of textures. It was appropriately paired with a first-time-ever-served Saison d'Tropique, a fruity-citrusy, dry-hopped saison whose dry finish served as a great palate cleanser for the inspired dish.
A salad of roasted beets and arugula gained additional punch with candied walnuts, fresh dill and a goat cheese vinaigrette. Finding a beer that would work with these disparate flavor components without stealing the show would seemingly be a challenging task. Hilltop Vienna-Style Lager to the rescue. The subtle sweetness and toasty maltiness of the food-friendly amber lager let the flavors of the dish come through without stepping on any toes.
The heady aroma of garlic arrived in advance of a mound of potato gnocchi sitting on a bed of zucchini and summer squash. A fennel pesto sauce and fresh basil added depth and brightness to the dish. The accompanying Number One Belgian Tripel was an excellent pairing. The deceptively- strong 9% ale cut through the richness of the gnocchi, while its spicy notes proved a compatible partner to the dish's herbal components.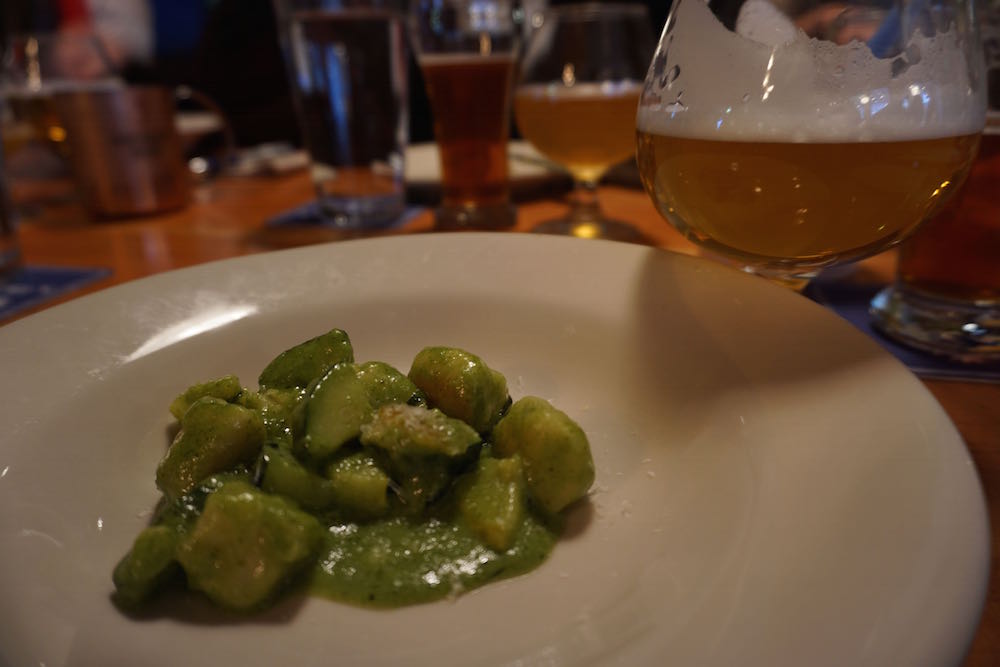 Braised beef short rib is perhaps the most ubiquitous meat dish to appear at beer dinners. Under the Sun's version arrived as a rectangle of beef that, at first glance, looked like a dessert brownie. Kale and fingerling potatoes provided the base for this particular stacked presentation. The meat had a firm yet tender texture. The flavor was beefy and fatty. While I felt the dish would have benefitted from an added splash of mustard seed vinaigrette, several diners around me swooned over it.
The short rib was paired with Colorado Kind Ale, a pale ale brewed with Cascade hops exclusively. The pairing was adequate, if unexciting. A bigger beer, such as a Double IPA or maybe a Baltic Porter, would have been my choice to pair with this meaty morsel.
As you might imagine, I was close to maxing out at this point, so I opted for only a single slice of the three wood-fired pizzas that showed up next along with plates of fried chicken. I loved the eggplant parmesan pizza with its thin chewy crust and a restrained blanket of red sauce and cheese that let the eggplant topping step forward. Unfortunately, the accompanying hop-intensive FYIPA and Onslaught Belgo-American Imperial IPA found little common ground with the yummy pie.
All was forgiven however, after digging into a piece of the perfectly-prepared fried chicken, with its crunchy exterior and juicy meat. An accompanying vinegary red sauce and a sweet mustard sauce imposed their own personalities, but I preferred this first-rate comfort food unadorned. The two assertive IPAs proved a fitting foil for the tasty bird. Though not on the everyday menu, the chicken is available Wednesday nights and as a chicken and waffle entree on the weekend brunch menu.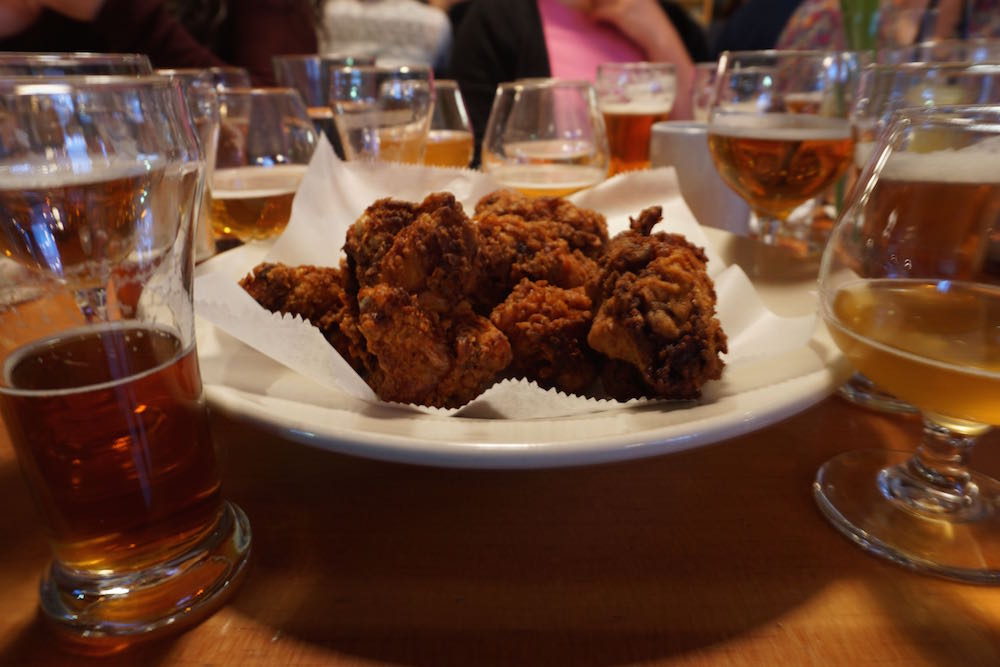 As any youngster will tell you, no matter how full you are, there's always room in your dessert stomach. I'm glad I sampled the smooth Chocolate Dip Stout before digging into the wood-fired cookie with vanilla ice cream and stout caramel sauce. The chewy cookie concoction was so rich and sweet as to mute the flavors of the agreeable dark ale. If ever a dessert screamed for a high-gravity whiskey barrel-aged Imperial Stout, Barleywine, Belgian Quad or something along those lines, this was it.
With Under the Sun, the Mountain Sun team has taken on the challenge of offering creative yet approachable fare at prices comparable to the more pedestrian pub-style offerings at its other eateries. Though there's been some trial-and-error dialing in the concept, with Chef Swanson at the helm, the restaurant seems well on the way to achieving its goal. And diners, especially beer-loving diners, are better off for it.
Dan Rabin is the author of Colorado Breweries, writes the Rocky Mountain column for Celebrator Beer News and contributes to All About Beer magazine.
---