No Comments
Event Recap | Fremont Brewing's Heron Hunting Club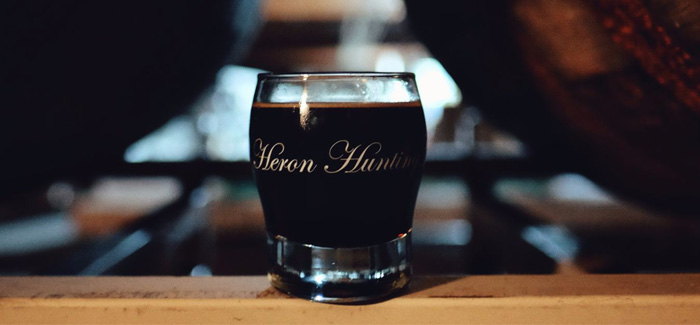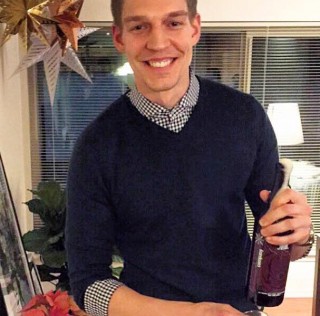 When information regarding the secret society affectionately referred to by its members simply as "HHC" leaked on the internet, those in the know reacted. "It's not too late to delete this post" mentioned one especially covetous fellow. "Original Poster apparently thought his chances of winning the raffle were far too high" stated another. What would make the gentle strangers of the internet remark in such a way? It turns out that Fremont Brewing's offer to join an exclusive association had the whole city in a stir. Read on to understand the what membership entailed.
In a few words:
High end cuisine, an incredible array of on-site and to-go beer, an intimate and unique atmosphere, four year Bourbon Barrel Aged Dark Star vertical tasting led by the head brewer, live music, and camaraderie of the highest caliber.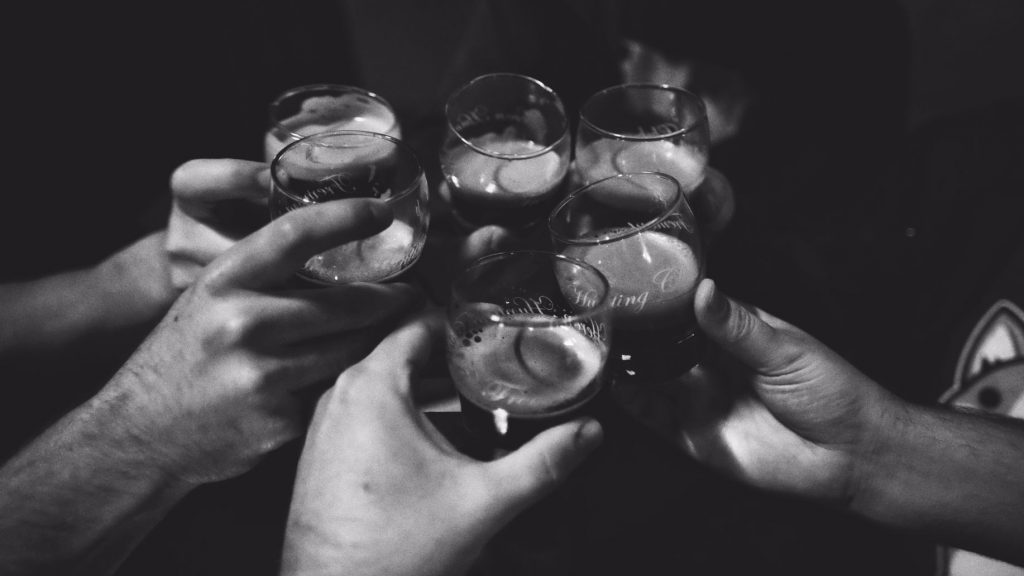 In a few more words:
It all started by way of a covert lottery. If you happened to see one of the signs around Seattle instructing you to email the brewery and ask for more information about the event, you were on the right path. You also may have learned of the impending revelry via one of the active Seattle area Beer Enthusiast Facebook groups. The speed at which HHC event details were disseminated by one of the more "committed" members made it seems as though he knew of the event's most intimate details prior to their existence. Aggressive. But sharing info for the good of the group was welcomed by the other members.
An inquiring email to the address resulted in a set of instructions to enter a raffle. The process involved showing up at the famous Fremont troll on a Thursday evening for a chance to pick up a raffle ticket. "The following day at noon", the instructional text lingered, you would be notified of whether your raffle ticket had won. Winning meant an opportunity to purchase a ticket to the Heron Hunting Club.
And so the following day my work computer's F5 key (page refresh) was worn, but it wasn't that way at 11:30, just 30 minutes prior. Noon hit, and so had my number. I was in. A slight wiggle in my seat marked a secret celebration for a (this time) not so secret occasion.
Fast forward a few weeks, and it was time for arrival at the shiny new location dubbed Fremont West. We walked into the beautifully painted (in Fremont's signature lime and blue) new brewery and were welcomed with a map, agenda, ridiculous bottle for sale list, even more ridiculous on-site draft list, and tasting glass. And we were off to the races!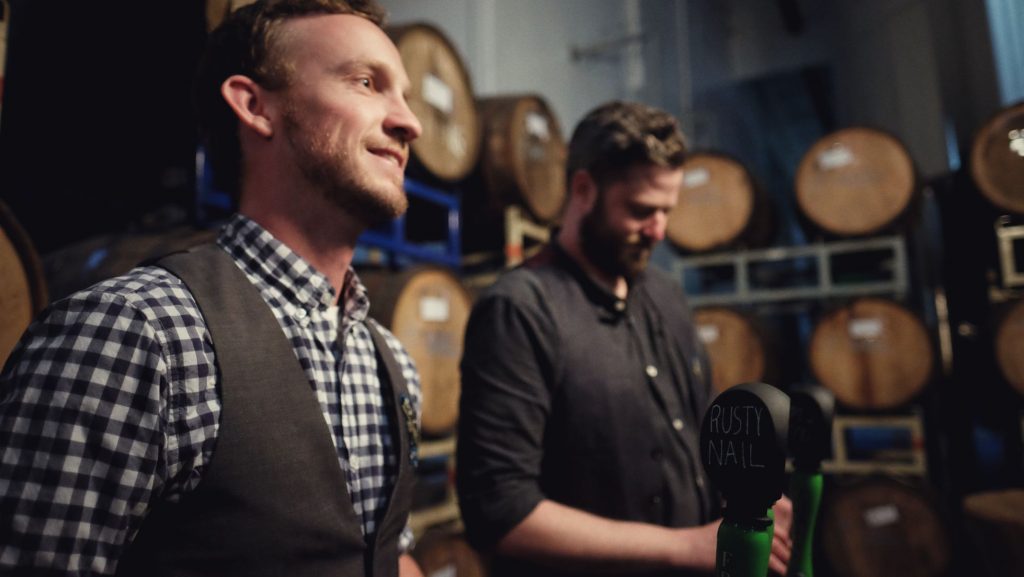 Walking through a second set of doors into a dimly lit, upgraded, and nearly ready for production brewhouse was awe inspiring. The sheer size of this place compared to the more humble beginnings of Fremont's original location made a statement.
You know how government buildings are built unnecessarily large and often ominous as if to speak to their inhabitants: "If you're here for the right reason, you're doing great. If you're here for the wrong reason, you better be shaking in your boots. You're goddamn right that's a cherub on top of a 40 foot roman pillar. Now don't make any sudden movements." Well… Fremont West wasn't built big to impose an air of ostentatiousness. Rather, it was built to house the breweries brand new, towering 240 barrel fermenters. The sheer scale and magnitude of the machinery that their craft has reached was authoritative.
After being struck by the massive tin men standing around the interior, I was swiftly brought back by the jovial sights and sounds in my peripheral. To my right, cheerful music (below) from an urban bluegrass band. To my left, multiple tables upholding a feast fit for a tipsy king. It's safe to say many of us were ready to be feeling that way upon entry.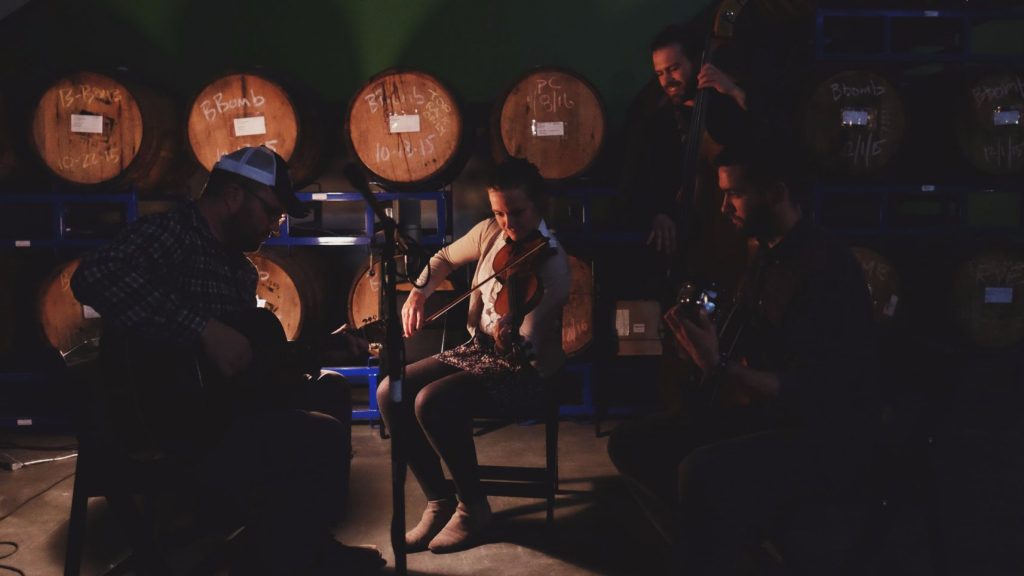 So for myself and the other members, it was decision time. We we all here. We were all excited. And we all had empty glasses. And… well… Fremont put a checklist in front of each of us.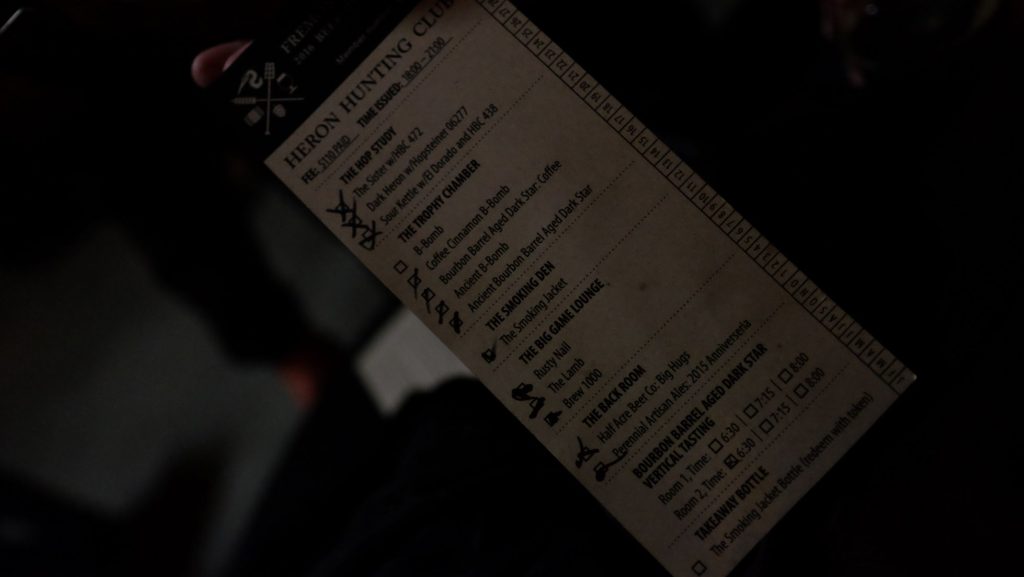 Do you know what checklists do to people, man? They flick the switch of rationality to the off position. And getting closer to completing your checklist feels like getting closer to a bathroom when you really have to go. In other words, things intensify. I won't go so far as to say that I saw a few people near the end of the event expeditiously order and chug beers like Bourbon Barrel Aged Abominable with Coffee and Cinnamon just so they could check it off, and then get to the next 3 BBOMB variants, but… actually, yes, I will say that — because that's exactly what happened. Thanks, checklists.
Many of us sprang for the new offerings first. That HHC-only take home bottle I mentioned earlier? It was on draft as well. An Abominable Ale aged in peated Whisky barrels, aptly named The Smoking Jacket. It was clear which draft station was pouring this delicacy: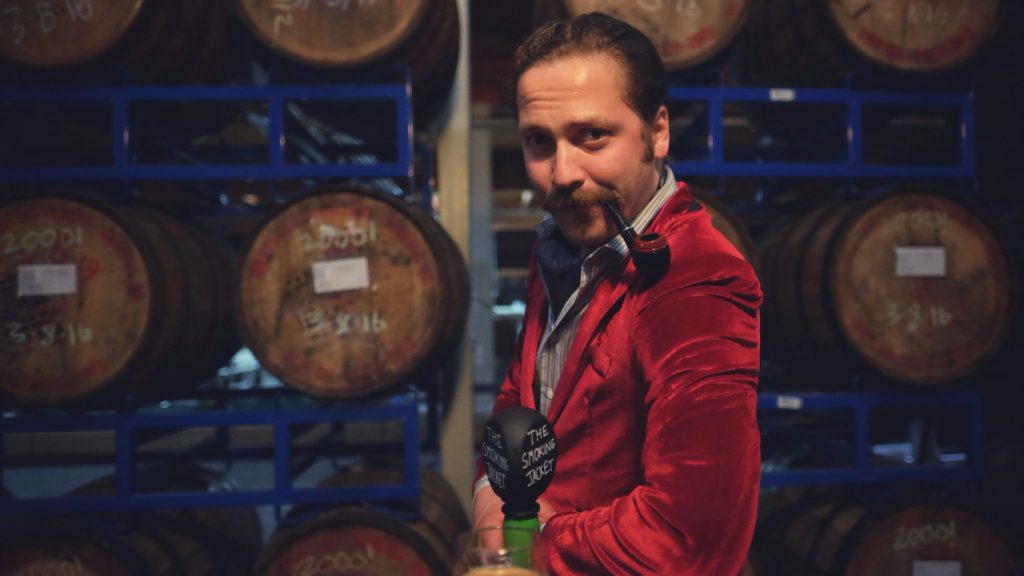 The Smoking Jacket took the familiar delicious liquid figgy pudding that is Bourbon Barrel Aged Abominable (BBOMB) and added another layer of complexity. A slight earthy peatiness was present in the finish of a beer that already comes stocked with many chapters of aroma and a full storyline of barrel-aged flavor.
Next, bottle sales. Fremont generously opened their cellars to allow HHC guests a shot at procuring pieces of history. While a few of us enjoyed our Smoking Jackets, a few of the rest of us quickly lined up to purchase bottles. Only handfuls of people were lucky enough to score the heavy hitters: 2010 BBOMB (the first year it was produced) and Brew 1000. More were stoked on Old Bridge Rider (a barrel-aged barleywine from Fremont that preceded Brew 1000), CCBOMB, and a 2014 vintage variant of Bourbon Barrel-Aged Dark Star called Spice Wars.
As part of this beer laden soirée, Fremont entertained us with a Bourbon Barrel Aged Dark Star Vertical tasting led by head brewer Matt. The experience was held in a room that will become Fremont West's lab. Good thing. Because that's how I like my beer. Scientifically proven to be awesome.
Guests were invited to act for a brief time as highly qualified Cicerones; perceiving and evaluating the subtle differences that brewing technique, time, and a subjective viewpoint can coax from any particular beer. You'll find below a few (unrevised — for better or worse) notes I scribbled onto my notepad:
2012: oxidized raisins

2013: faint nose of dark fruits, bit more body, light oak, mellow cacao, finishes with light alc burn

2014: much more caramelized banana and caramel, most alcohol forward

2015: BOLDEST flavor, PONCH of oak, whisky and fig
Yes, I started capitalizing and misspelling things by the end of the 30 minute session. These weren't amateur pours, and I sure as hell wasn't going to allow them to go to waste.
As we were educated by brewer Matt during the tasting, owner and head brewer Matt Lincecum (pictured below) stopped by to listen in on the end of our session. I was able to snag a few minutes of his time and get further insight into the current state of beer affairs, and the motivation behind creating Heron Hunting Club.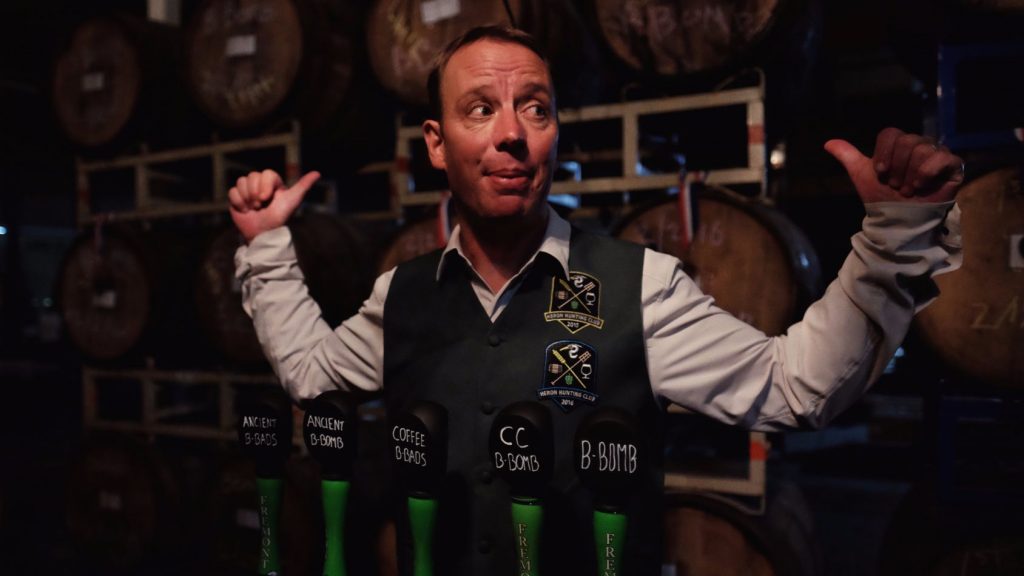 In Sonoma Valley, wine can become a trophy instead of a beverage. What do you think about the same happening to beer?
Matt: "Yeah. You know we think about it a lot. I call it the commoditization or fetishization of beer. It's when this drink, which really is meant, in my opinion, to bind people together — something that's a reward at the end of the day, or maybe middle of the day, and it turns it into a fetish. I think that's unfortunate. There's room, hopefully, in our community to have beers that are prized, and beers that are different and special. Not beers we're gonna have every day; and those beers are fun to share. But the key thing to me is sharing.
I love my friends in the wine industry, but that industry is not something I want to be a part of. If I had my choice, beer would stay as something that you enjoy, and is a part of your conversation, but not the conversation.
Some of my oldest, special beers (note: Matt has a collection of over $100,000 worth of beer) I share: I hope no one, beyond the first sip — talking about it and enjoying it needs to stay there — can come back to our group of friends and enjoy our time together."
What inspired Heron Hunting Club?
Matt: "It was born out of a frustration of big events. Which are great, but are a double edged sword. It's tough to interact and engage. And so this was designed to be really limited, really small, really fun, but not a crazy evening. So we have a gracious amount of people in our space, serve them some of the funnest beers that we do, and some that we don't do, and bring them phenomenal food. This year it's Rachel Yang from Revel and Jewel. Rachel is actually serving tonight which is cool.
And that's the idea: You get to be a part of something really fun, really special and really intimate. Not rushed, not crowded. That's what Heron Hunting Club is about."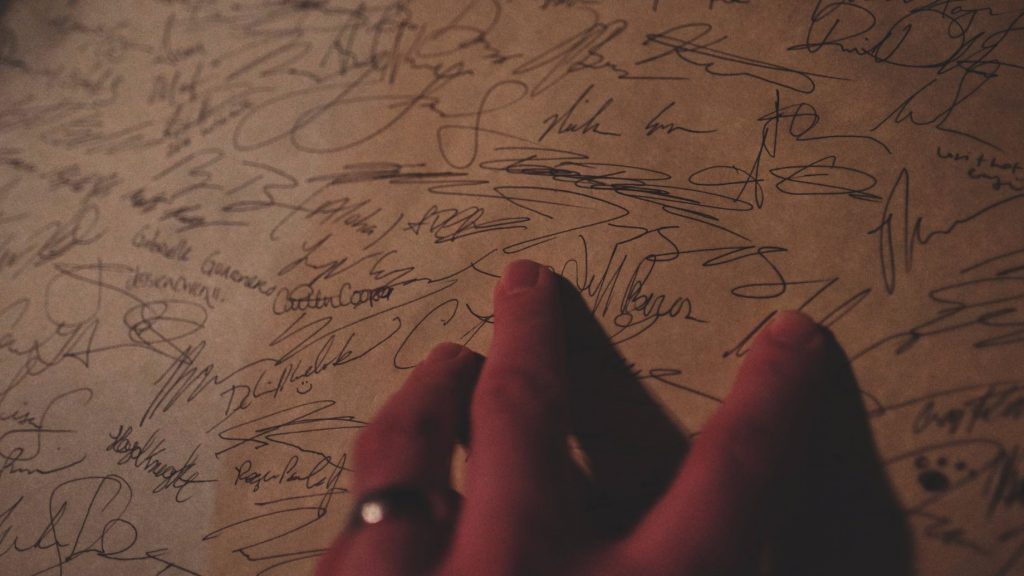 Closing Remarks
Emotion breathes power into the solidification of memories. Fremont kept this idea close at heart when they planned an event that tantalized the senses. From the purposeful intimacy, warm ambiance, joyful music, to the delicious food and beer, and the relationships that animate the entirety of it all, Heron Hunting Club is an event and club etched into our hearts and minds.
---