One Comment
Birra Amarcord | Mora Imperial Coffee Porter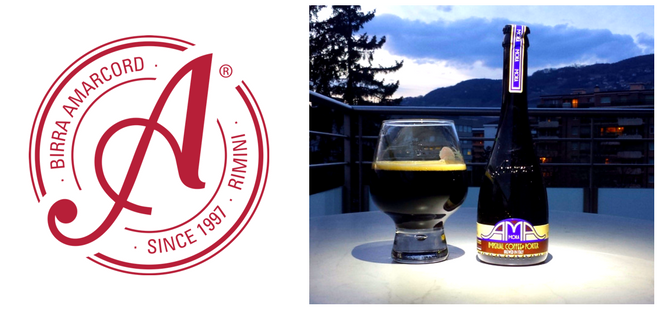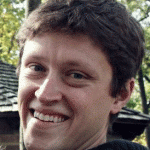 ABV: 9%
Many years ago I was fortunate to participate in a group study exchange to Italy, where five Americans sent overseas for a month to see how our Italian counterparts live. Each of us were housed separately, with families, to allow for real immersion into the culture. On the whole, we were stuffed with homemade pasta, preservative-free (read: hangover-free) wine and an incredible amount of warmth and big smiles. While I did not indulge in any brews from Birra Amarcord, the bottle of Mora I recently consumed brought me back in a flash thanks to it being an Imperial COFFEE Porter.
You see, the first family I stayed with was actually the matriarch and patriarch of a sort of compound that contained amongst other things – two homes, the family concrete processing business and what I can best describe as a restaurant. But not for the general public to eat at. Just for the family, friends and neighbors. In the care of this elderly pair, I was generously served a mountain of food my first morning. I speaking VERY little Italian and they speaking ZERO English resulted in a caffeine miscalculation of epic proportions. Long story short, I mistook the carafe of espresso for regular ol' coffee and drank the whole thing. Madness ensued.
And so, my first experience with true Italian coffee is one I've never forgotten. The smell, the taste, the feeling of my eyeballs fit to burst from their ocular cavities. Odd as it may sound, I quite liked the brew – or did I simply manage to achieve 100% addiction on the first hit – and found myself drinking as much as I could. So when I spotted this bottle of beer made with the same elixir, I had to have it. To be fair, the bottle shape itself pulled me in what with its looooong neck, embossed glass and fancy labels.
Amarcord did not disappoint me. The aroma when you pop the top is pure Italian coffee, strong as hell and very inviting. It pours black with a firm tan colored head that hangs around through the entire imbibization. The smells and flavor are a decadent blend of espresso, cinnamon, vanilla, caramel and chocolate. The sharp bitterness of the coffee is smoothly balanced with the addition of cane sugar from the African state of Malawi. It's just enough to take the edge off, no syrupy aftertaste here. The carbonation is light – you get that pleasant sensation of millions of creamy bubbles popping while drinking. Man, this is a good beer.
https://www.instagram.com/p/BRbTcH8AVwH/?taken-by=birraamarcord
While reading up on this brewery, I learned they produce it in 75 cL bottles along with the 35 ½ cL bottle I had. Although it's a heavy hitter at 9%, I would be all over that larger version next time around. I could barely put the glass down. Please sir, may I have some more? With that reading I also discovered the deep connection Amarcord has with the arts, in fact their tagline is "The Art of Beer." It comes through on all fronts – a lovely bottle, striking design and most importantly a tremendous beer.
---