No Comments
Beer & Book Club | A Man Called Ove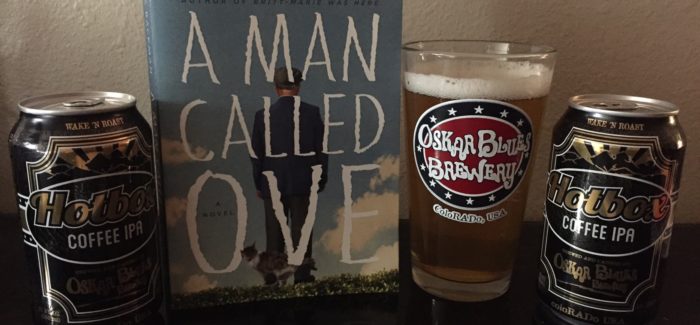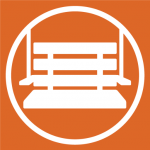 Welcome to the 4th installment of the Beer and Book Club Series. I take serious thought into the beer and book I choose to pair. They can both be so complex that it can be challenging finding two that adequately complement each other but stand out in their own way. The book I chose was different from my usual genre of reading but the beer was a infusion of my two favorite reading beverages.
The Book
I have not read a book in a long time that impacted me the way A Man Called Ove by Fredrik Backman did. Several times tears were brought to my eyes from laughter or sadness.
Think of the grumpiest old man you have ever met. Double that amount of grumpiest and you have Ove, the main character of the book. He is bitter, mean and stuck in routines and principles that drive his neighbors crazy. He constantly battles with everyone he knows (especially the younger generation) and doesn't stop fighting until he proves himself. If someone drives anything but a Saab, they are unworthy of his time. To Ove everyone around him is an idiot and completely incompliant to the simplest of rules. Even though he is a fictional character, I couldn't help but feel sorry for somebody with such a negative and angered life.
That all changed one November morning while some new neighbors drove over his mailbox while backing up a moving trailer. What ensues is a series of tales about frustrations, friendships, community, and a growing symbolic relationship with a stray cat. The book transitions back and forth between flashbacks and present day, as we learn about his wife, past relationships, and get a deeper understanding of how Ove's bitterness has grown over time.
Besides the fact he was so negative and bitter, from the beginning to the end I felt a strong connection to Ove. He was much more than typical misunderstood grumpy neighbor. He turned out to be somebody I felt I knew and understood personally both from the excellent character development and the unique relationships that were built throughout the book. While reading I found myself relating to Ove on more than a few occasions. Yes I can be particular and grumpy when it comes to my daily routine, but I also related to his compassionateness that built along with his relationships. Plus we both have a cat.
https://www.instagram.com/p/BTyW9BLFoj8/
The Beer
Every morning Ove would start his day with his usual fit of bitterness, a cup of black coffee and go on his "neighborhood inspection" to make sure nothing went awry overnight. Similarly I wake up just as cranky until that sweet taste of my morning cup of coffee (also black) first touches my lips. This being a beer and book club however let me opt for my other favorite beverage, beer.
For the Beer and Book Club pairing I chose Hotbox Coffee IPA brewed by Oskar Blues Brewery. It is a delicious American IPA infused with cold brew extract made from Hotbox Roasters' Ethiopian beans. Hopped with simcoe hops with notes of blueberries and cacao make it the perfect pairing for reading in the morning, afternoon or night. Even though it seems a bit complex for Ove's simple taste, I believe he would enjoy this beer for the earthy taste and coffee finish. It is symbolic of the subtle changes in Ove's life that results in peasant and delightful surprises. Its golden color is not as dark as Ove likes his coffee but the smooth subtleness makes it delightfully drinkable.
https://www.instagram.com/p/BSJL5fzh9Ro/?taken-by=oskarblues&hl=en
The Beer and Book Club Review
Without a doubt A Man Called Ove jumped to one of my favorite books of all time. I am extremely happy I purchased the book because I can see myself reading it again in the next few years. I am a big proponent of not giving away too much, so hopefully my simple synopsis will intrigue you. Start your next Saturday morning with a Hotbox Coffee IPA and A Man Called Ove. You will not be disappointed. You will be filled with laughter and tears, especially if you drink and read all day.
---