No Comments
How DryHop Brewers is Helping to Save the Polar Bears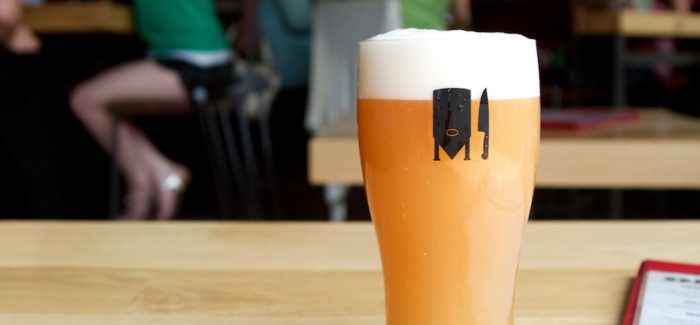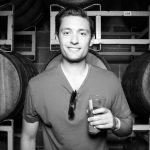 Feature image courtesy of DryHop Brewers
DryHop Brewers is known for making great beer in the Lakeview community; they are also known for some pretty cool collaborations. One of those collaborations is the charitable partnership they have with the local Lincoln Park Zoo. Now in its fourth year, this creature-inspired collaboration is all about benefiting the animals – and brewing a special beer each year in their honor.
The Beer
This year's collaboration beer, Ursus Mapletimus, is brewed in honor of the polar bear.
Ursus is a Smoked Maple Imperial White Ale made with smoked malt and rich maple syrup that will give it a smoky, citrus taste on first taste with a bitter finish. Along with the playful genus-inspired name-pun (Ursus is Latin for bear), the new beer is a nod to the polar bear's native habitat in Churchill, Manitoba, and its strikingly white fur. And, if you need more reason to drink this distinctive craft brew, DryHop will donate a dollar from every pint sold to the good folks at Lincoln Park Zoo and the polar bear-saving Walter Family Arctic Tundra exhibit.
https://www.instagram.com/p/BTW9oNAg9Qi/?taken-by=dryhopchicago
Availability
The beer, much like the bear, will be hard to find in the wild, as it will only available in limited release at the following two events:
Zoo-ologie: A Mid-Summer's Night Roar (May 20 at the Lincoln Park Zoo)

What better way to celebrate the new Imperial White Ale than with the bears themselves. Zoo-ologie is the annual fundraiser thrown by the Auxiliary Board of Lincoln Park Zoo and includes good beer, good food, and an overall great time. Tickets run $110 but you'll sleep well knowing that your money is going to a good cause, as all proceeds go towards Lincoln Park Zoo's The Pride of Chicago Campaign. Along with the standard Ursus Mapltimus, DryHop's Executive Chef Jeff Dysart will also be serving up a boozy ice cream shake variation, which includes the beer, along with bourbon maple syrup ice cream with a vanilla-rye whiskey glaze, smoked sugar, blackberry, and mint – served in a waffle cone.
CCBW Ursus Mapletimus Release Party (May 24 at DryHop Brewers)

Don't worry – Ursus Mapletimus will also have a standard release event, where it can it sampled along with the other delectable beers DryHop has on its premises. Ursus will be available starting at 6pm, but I suggest you get there quick, because once this beer is gone – it's gone for good
5/24 release party for our 4th annual beer collab w/@lincolnparkzoo raising $ for #polarbear conservation! https://t.co/cB3Q4Ynh26 pic.twitter.com/nxx7La3RT7

— Dryhop Brewers (@Dryhopchicago) May 4, 2017
For DryHop brewmaster Brant Dubovick, collaborations like this make the entire experience worth it: "It's unbelievable that this is our 4th year collaboration on a beer with Lincoln Park Zoo! Time flies when you're brewing beer to support such a fantastic local organization like the zoo."
Are you going to try out this new bear-inspired beer? Let me know – cheers!
---