No Comments
Black Lotus Brewing Co. | Ninja Pirate Barleywine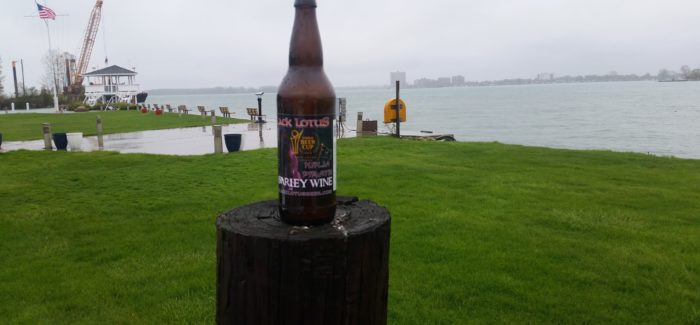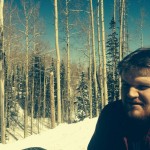 Like many a Pirate's doomed lusts for treasure, I've frequently attempted (and failed) to get my hands on Black Lotus Brewing Ninja Pirate to review it for the PorchDrinking.com audience. Winning a gold medal for best strong ale at the World Beer Cup tends to bring some competition for the bottles.
My first attempt, a week and a half after its release, failed because the beer was sold out. In my second attempt to procure a bottle of Ninja Pirate, a mere two days after the beer release, I was at least laughed at by head brewer Nick Joseph. It took one more failure before I finally got my hands on a bottle and subsequently found time to share the pride of Clawson, MI with you all. Trust me; Ninja Pirate is worth the wait.
Ninja Pirate pours light brown with touches of pink, along with a pecan colored foam. The beer's carbonation creates a thick coat of barnacle-like bubbles along the bottom of the glass that would probably have kept frothing up if I had let the beer sit for an extended period. However, the beer is absolutely delicious, so I would never dare let it sit long enough to test that theory.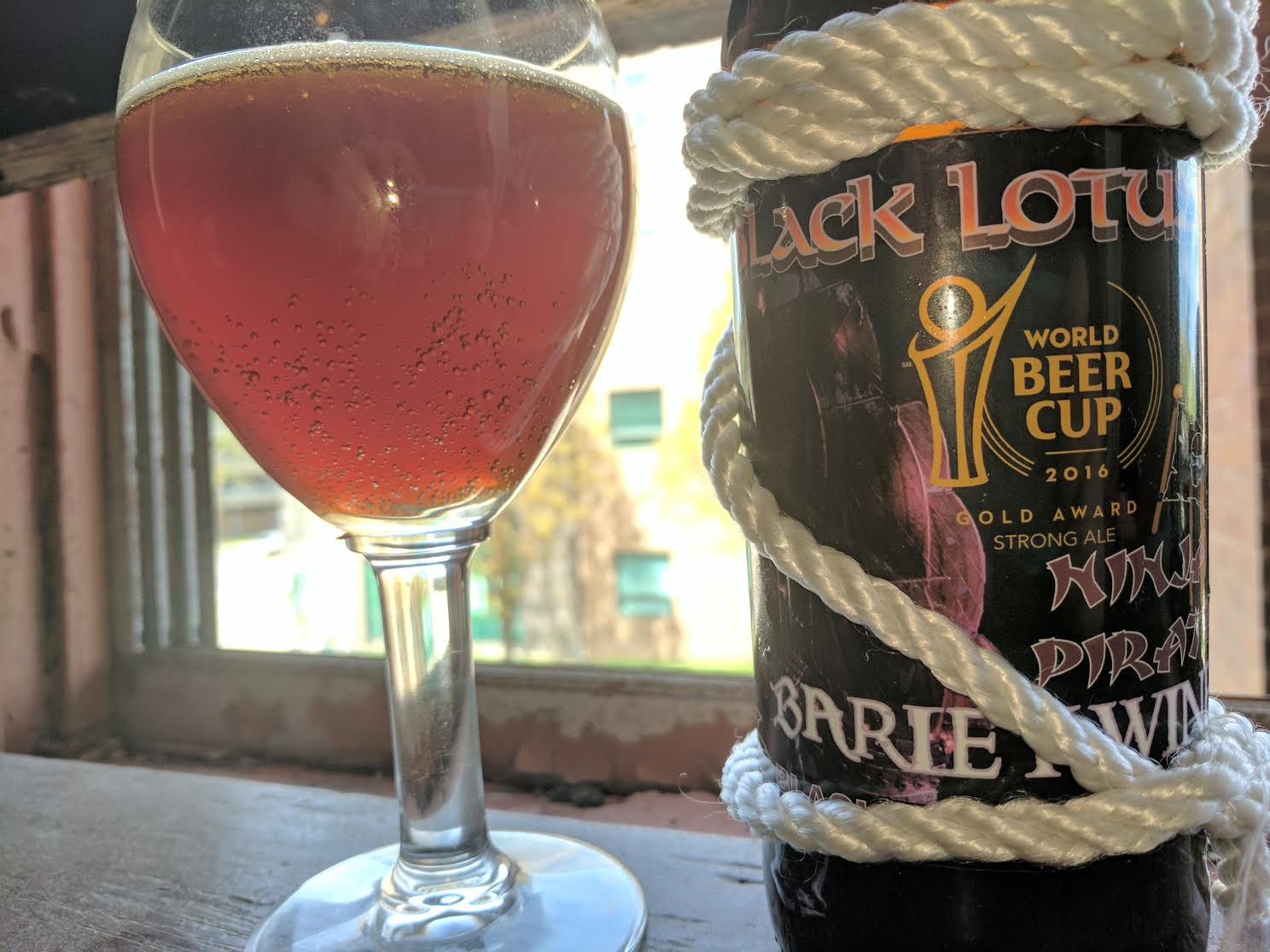 Ninja Pirate's aroma resembles rice pudding; brown sugar and molasses with a general starchy quality that glues it together. There are hints of a sweet rum or port, as well as figs and a smidgen of banana. (Side Note: if you like banana, check out Black Lotus' "The Gift." SOOO GOOD.) It tastes of cherry, bubblegum and a light sugary rum that doesn't hit your taste buds or the gut in any substantial way. In fact, it's so misleadingly light that, had I not gotten blotto on it without planning, I wouldn't believe that it was 13.5% ABV.
Ninjas and pirates are not two groups that run in the same circles. I'm assuming the pirate portion of the beer's name derives from its wood-grain color that's similar to a ship deck, as well as the beer's candy-tinged rum taste. The Ninja part of the name points to how quickly it'll come up to knock you on your ass. The number of friends and family members who have shown up for a beer or two and ended up needing someone to drive them home grows monthly. (Indeed, my third attempt to review this beer was thwarted by this same issue.)
While Ninja Pirate is not a session brew, it's prestige, power and palatable zip makes it a must for your next bottle share. Or, if you're looking to sail the seven seas in style, it would make an excellent christening bottle for the Maiden Voyage of your own tall ship
---