No Comments
Streetside Brewery | Suh, Brah? New England Style IPA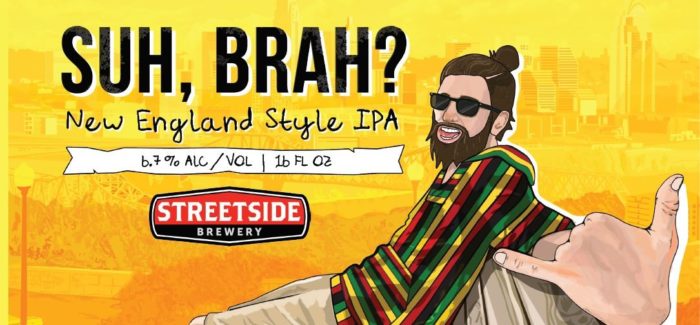 ABV: 6.7%
Are you on the haze train? If you enjoy a craft beer that looks more like a glass of juice than a glass of beer, Streetside Brewery's Suh, Brah? is the hazy beer for you!
Suh, Brah? is a New England style IPA. This style is known for its hazy appearance, aka the haze craze, and also known for a strong hop aroma and flavor without being overly bitter. Suh, Brah? pours a cloudy yellow-orange. It almost looks like a glass of orange juice, which is the highest compliment when it comes to New England IPAs.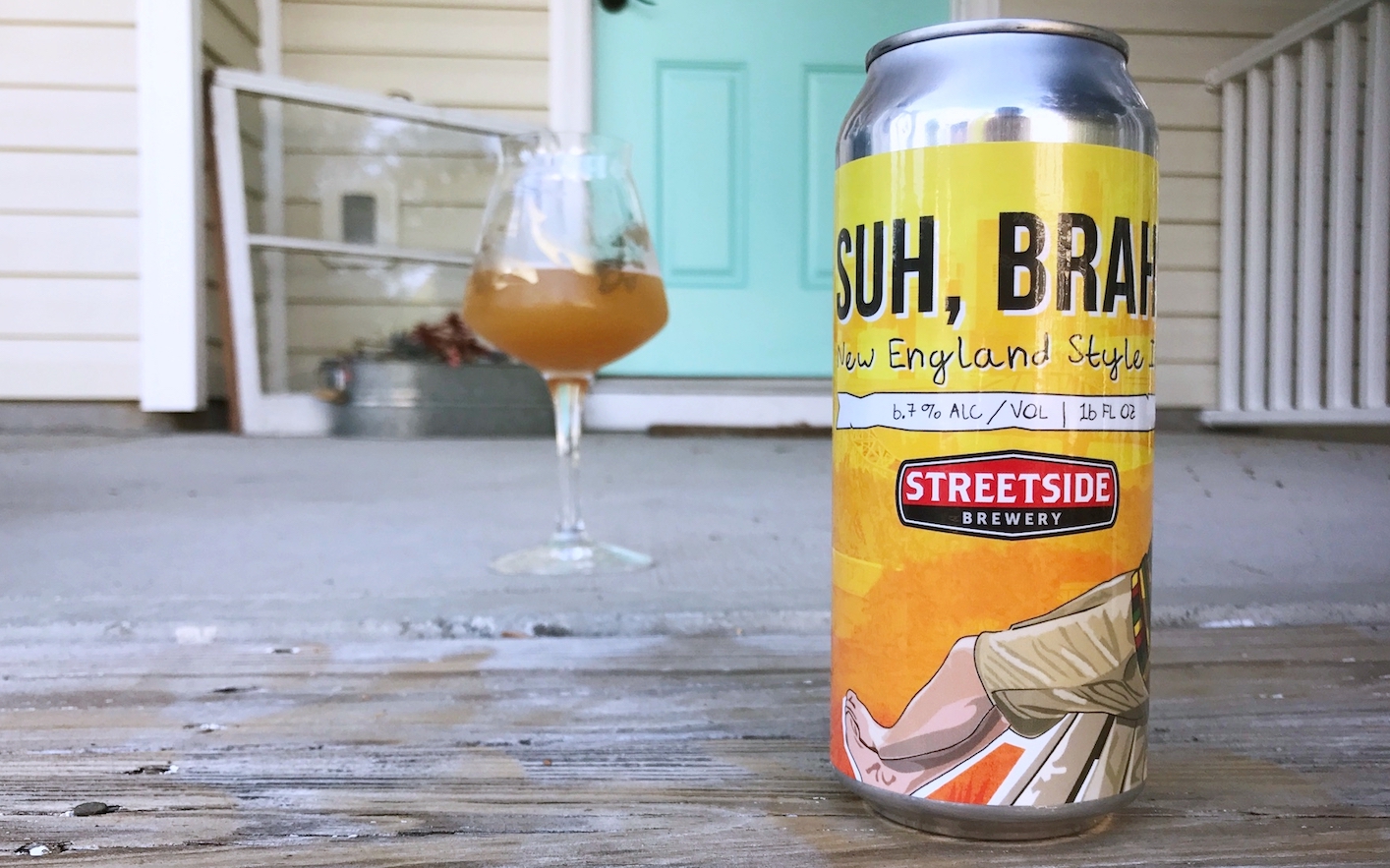 Brewed with five pounds per barrel of Simcoe and Citra hops, Suh, Brah? boasts tropical fruit flavors such as mango, pineapple and orange. As soon as it is poured into a glass, the surrounding area is filled with the aroma of these tropical fruits. But don't let the label fool you, this delicious, juicy IPA is not just for bros.
Streetside Brewery is located in Cincinnati, Ohio. If you enjoy New England style or hop-forward IPAs, stop by and pick up a 4-pack for $15.
---