No Comments
Event Recap | Windy City Smokeout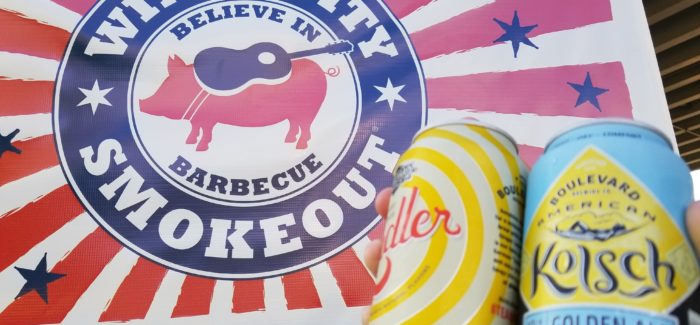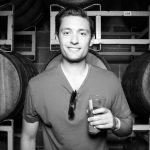 The Windy City Smokeout was sold out this year and, after experiencing the event on a sunny Saturday afternoon in Chicago, it's easy to see why. Music evokes many powerful emotions within people, but there are few greater sounds on a hot summer day than the melodious tunes of a country band. Couple that with copious amounts of craft beer and delicious barbecue, and you have an event that is worth every penny.
When I arrived at the gates of the Windy City Smokeout, I was immediately met by a near sensory overload of sights, sounds and smells. The West Loop location proved an ideal gathering space as it allowed enough room for two main country stages, an expansive craft beer row and numerous barbecue and brand experiences scattered throughout. Buying food and drink was easy enough thanks to the NFC-wristbands that let you pay with a swipe. It was, however, the country music that really pulled the entire experience together. In the span of four hours, Saturday's patrons were treated to the likes of Jana Kramer, Kip Moore and Eli Young Band. This solid lineup kept the party going throughout the afternoon and into the evening.
https://www.instagram.com/p/BWl5LFeAZEE/?taken-by=wcsmokeout&hl=en
Although the music was great, I was most interested in the delectable spread of craft beer and barbecue available at the event, which included both a variety of local vendors and a few from barbecue hot spots like Kansas City, Nashville and Raleigh. Here are a few observations:
The Beer
The Windy City Smokeout did an excellent job with their craft beer selection, offering beer lovers over 20 different craft beer options, which ranged from local favorites like All Rise Brewing Company and Moody Tongue, to national brands like Bells, Founders, Elysian Brewing and more. Each craft brewer had their own little station as part of a larger craft beer row that took up the middle portion of the event space. The lines were long, which I guess can be expected, but the wait was worth it as I got to try out a few of the less hoppy varieties from Yazoo Brewing Co and All Rise.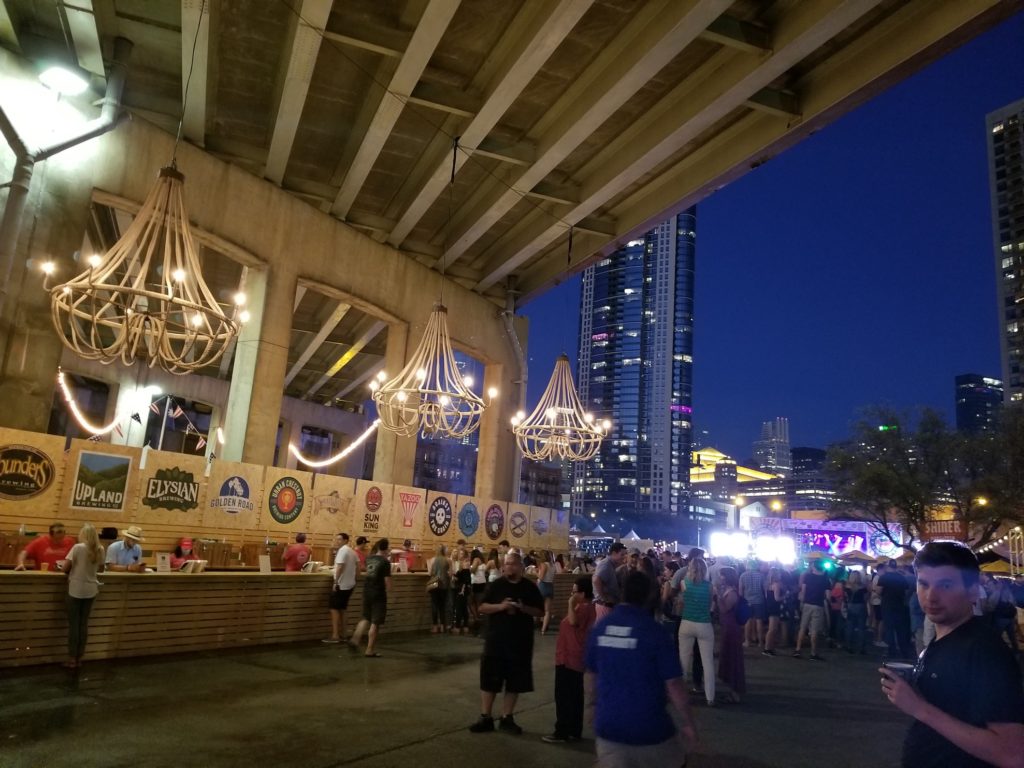 My first beer of the day was a deliciously light and bright hefeweizen from Nashville-based Yazoo Brewing. This light sipper delivered sweet notes of banana and spice that elevated the drinking experience. Next up was the Three Orange Witbier from local All Rise Brewing. This beer really surprised me with its intense citrus and wheat flavor that made you appreciate its 7.2% ABV. And while the taste was strong, the finish and orange citrus notes were nice.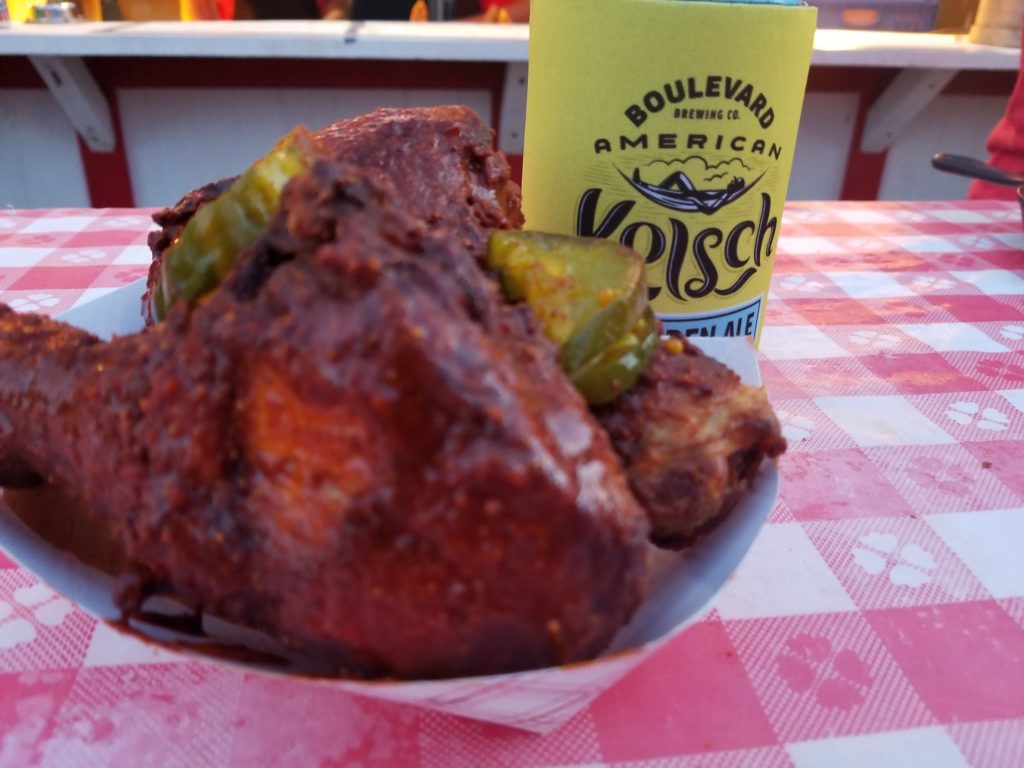 After dealing with long lines, I decided to head to one of the pop-up brand experiences, conveniently hosted by Boulevard Brewing. Along with a generous seating area and access to several games of corn hole, people were also able to purchase three of Boulevard's most popular beers, all with much less wait time. Boulevard was selling their American Kölsch, Ginger Lemon Radler and Tropical Pale Ale varieties, creating a crushable trio of citrus-focused brews that paired extremely well with the country music ambiance and BBQ permeating the event grounds. My favorite had to be their Radler, due its in-your-face lemon and citrus tartness that made it super refreshing, especially if you were accompanying it with some spicy Budlong chicken. Speaking of which…
The Barbecue
I'd be remiss to not give a few notes on the delicious spread of barbecue options available at the Windy City Smokeout. Seeing the pitmasters roast, smoke and prep their meats was art in motion and definitely drool-worthy. My first meal was a delectable pulled pork sandwich from Sam Jones BBQ.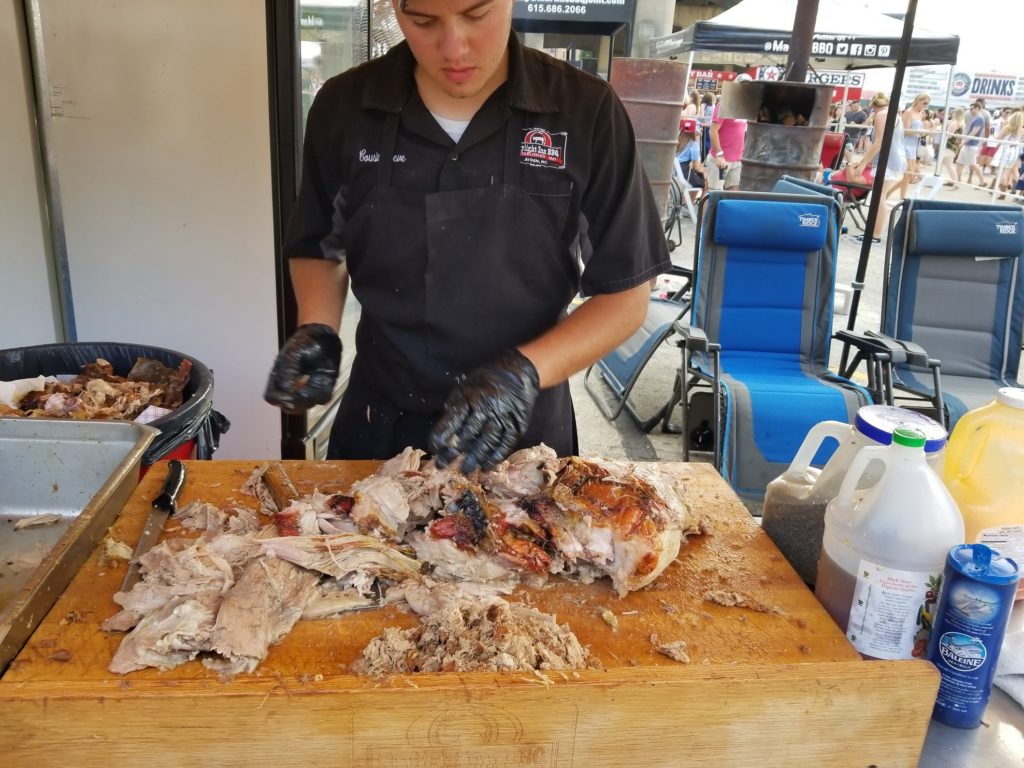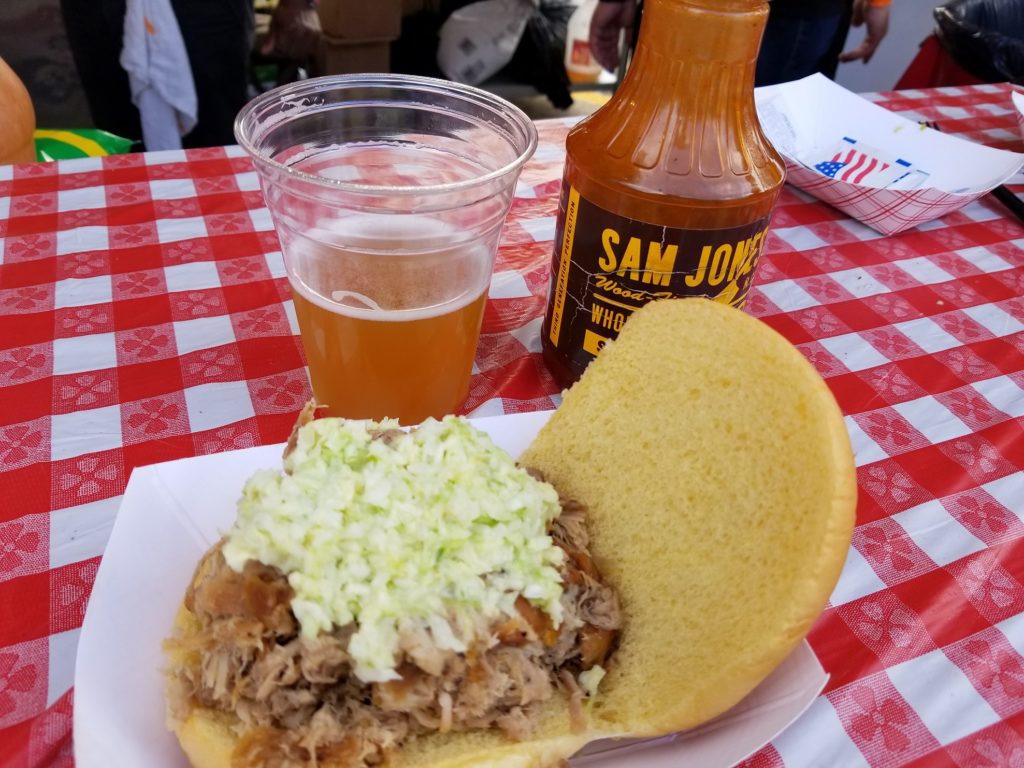 The healthy portion of juicy pork was paired with crisp apple slaw and a homemade barbecue sauce that pulled everything together. My second meal, besides the great roasted corn-on-the-cob that I had for a snack, was some Nashville-style hot chicken from Chicago's own Budlong Hot Chicken. I got the X-hot chicken sandwich, which included two massive chicken drumsticks with that awesome crisp Chicken skin that Budlong is known for. Granted, I think I ordered my sandwich one level too hot due to the burning that almost numbed my mouth, but every bite was definitely worth it. It was only fitting that I washed the hot chicken down with a crisp Boulevard Kölsch.
At the end of the day, the  2017 Windy City Smokeout succeeded in bringing together the perfect amounts of country music, barbecue and craft beer to create a truly memorable experience – which I will definitely be going to again next year. Cheers!
---