No Comments
Band of Bohemia Becomes America's First Brewpub to Earn A Michelin Star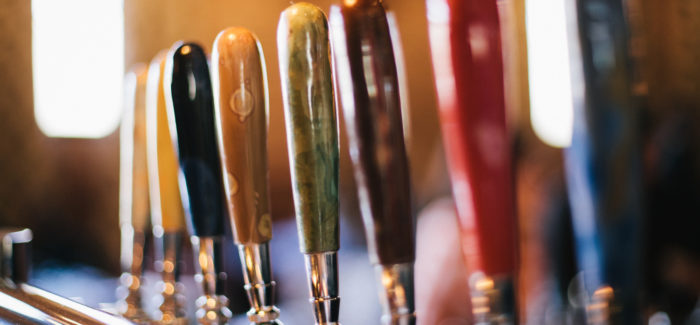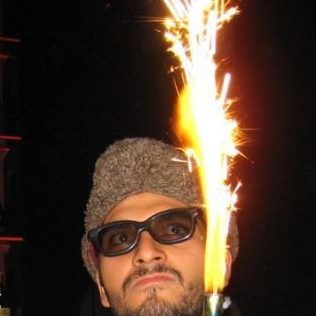 From day one, the Band of Bohemia team consisting of Michael Carroll, Craig Sindelar, Matt Dubois, Carlos Matias, Mario Lopez, Tom Santelle strove to reflect the highest of standards in the field of culinary and brewing excellence. That distinction has now been validated as Band of Bohemia becomes the first brewpub to receive a Michelin Star recognition of excellence in the culinary dining field. More impressive, is the fact that the Chicago-based brewpub's is just celebrating their one year anniversary this upcoming November 19.
We sat down with co-founder and head brewer Michael Carroll, to discuss Band of Boehmia's recent accolades. We also touched on how Carroll and Sindelar previous employment at Alinea influences their beer and culinary approach as well as the rise of craft beer on the fine dining scene as a whole.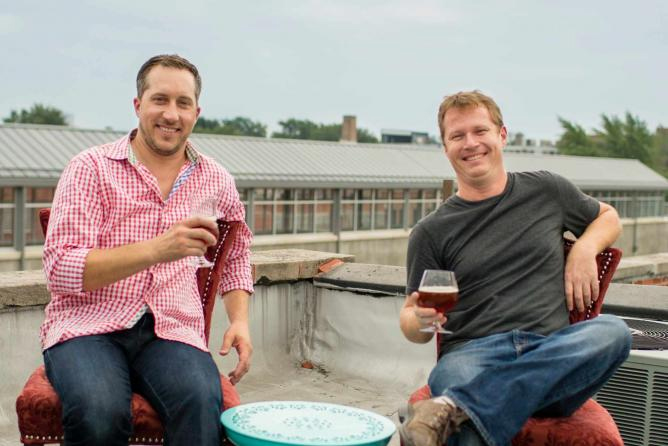 What does it mean to you and your team to earn the distinction of the first brewpub to earn a Michelin star?
It means a lot of things for us. Having the backgrounds that we have as owners and the backgrounds of our staff, it is an important milestone that we have strived for. For our Chef, Matt Dubois, it has been a life goal, as it is to many chefs, and an achievement he has worked hard to earn through continued learning throughout his career. And it's a huge milestone for the brewing world.
Beer and food as a marriage is unheard of. There are beer pairings with food, but beer has never really moved into that realm that is placed only for wine. Beer can be essential to a dining experience if the beer itself is considered worthy of food at it's inception. We don't make beer just to make what is popular or trending, we make beer to create, or fulfill that marriage with the food. As a whole, we are ecstatic!
Clearly Band of Bohemia has recognized the versatility and importance craft beer can have on the full dining experience. Why do you think it has been so hard for quality beer to gain the recognition and respect in fine dining as opposed to wine?
I think it has been hard because beer has generally been most accessible for the working classes. Although, one of the most endearing qualities to beer in my opinion is that everyone drinks beer, or has at some point between the classes, so there has always been that common bond at the very least. Beer has built civilizations, where wine is more for nobility. Additionally, with the beer world, it has come into having something of a juvenile sensibility, which has dumbed it down in the past 10 years or so, not on quality, that has continued to push forward, but more in the approach of marketing and presence. I have seen my fair share of decapitations, cartoons, and lewd depictions on beer labels, I'm sure it has it's place somewhere, not sure where though. But with the juvenile sentiments with brewers, there are also the brewers that push the boundaries and focus on maturity and excellence.
Beer is at a very interesting point in history and is moving into a more versatile arena. The "buttery-oaky-chardonnay-of-the-80s" that is the American IPA is finally losing some ground but will always have it's place on the shelves, it would be nice to see the breweries that make great IPA's continue to make them, and those that don't make great IPA's to stop making them and try something else.  And as a side note, IPA's or heavily hopped beers do not generally go well with food, there's just too much bite to them. Although one of my most fond dining memories was while drinking a Sierra Nevada at a restaurant in New York City, so there's that.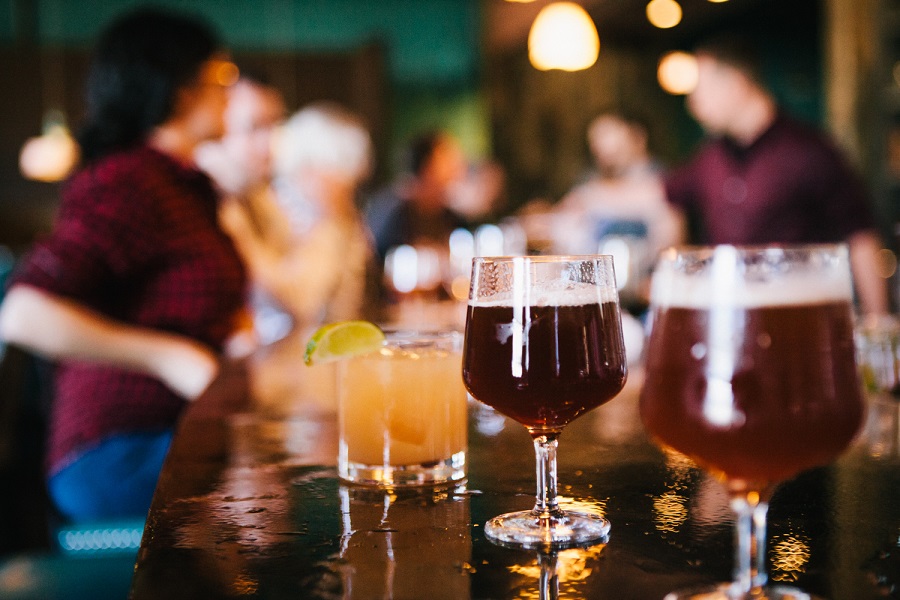 Would you say that yours and Craig's tenure at Alinea impacted the way you approach craft beer? (How did bread making set you on this path?)
Working at Alinea was possibly the most detrimental culinary experience of my life. I have a longer backstory as I have been in kitchens for almost 20 years, but at Alinea I started off there as a food-runner and back-waiter. The bread they were using was inconsistent and just OK.They were sort of forced to bring in an outside source for bread as the patrons that visited Alinea in the first year of being open were flabbergasted that they couldn't get bread and butter. A lot of people didn't know what kind of restaurant it was at that time. Molecular gastronomy was a new term that didn't really tell you what was actually happening with the food or service. So, I came along and mentioned that I new how to bake bread and discussed it on a number of occasions with Grant Achatz, practiced at home, brought in bread to taste, and essentially made them hire me to make bread in-house, with one caveat… it couldn't be normal.
The first menu I did featured the orange chicory rye bread and four others. A very humble beginning, but I quickly latched on to the creative brains that were buzzing all around me, I was constantly surrounded by intense amounts of creativity. As I started work at 2 a.m. and finished between 2-5 p.m. I was pretty much left to my own will and straight up went to town!! I was, I believe to this day, the only person to have worked there where Chef Grant didn't have some input to what I was doing. The Chef or secondary chef's would give me flavor combinations to a new dish that would be coming on the menu, and it became my job to create a bread that paired with the dish. So for example, the chef gave me a list of flavor… red wine reduction, smoked walnuts, braised endive, enoki mushrooms (and another 10 ingredients). I would immediately write down my initial thoughts and in this instance it was pears, parsnips, and oh I don't know, red miso glazed scones. The very first restaurant to do bread and food pairings in this manner.
You come from more of a predominantly culinary background, why the switch to brewing?
It's much easier!!  Actually, I started brewing beer at about the same time I started cooking.  I moved to Oregon in 1995 after culinary school in Vermont (both dynamite beer states!!) and found out that you can brew beer at home legally.  I took to it and brewed on and off for many years. After working at Alinea for just over 3 years, I was burnt out and exhausted, working bakers hours is inhumane and started looking for other work.  Dark Matter Coffee was on my radar as a brand new company that was already making a ruckus and amazing coffee,  but on a whim I looked up Chicago breweries to see what was out there, and a brewery I had never heard of or tasted stuck out. That brewery would be Half Acre. I sent them a resume, met with them at the brewery, had a beer (the Lager!!!) and got hired. I was the first resume they received, and upon meeting Gabe and Matt, we hit it off right away.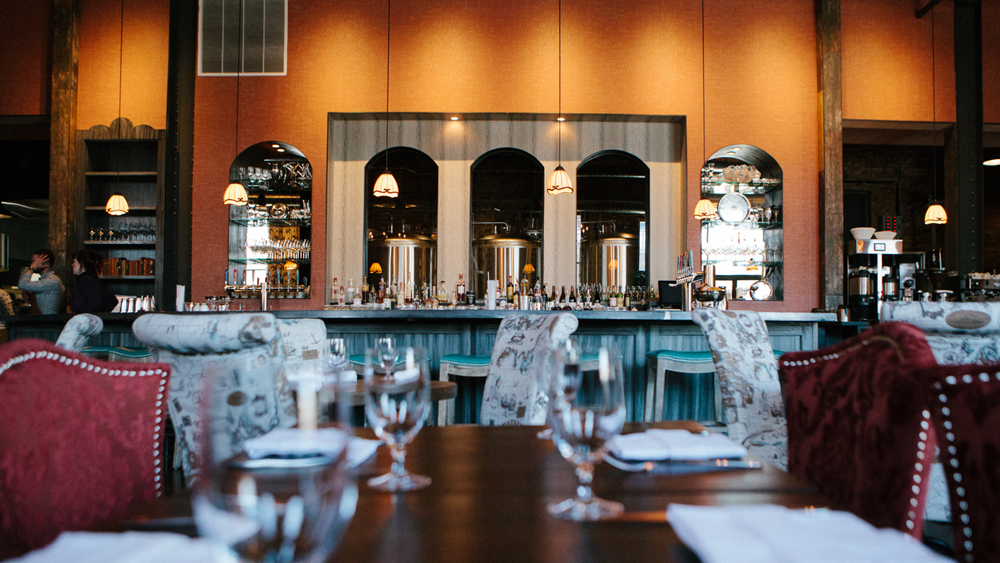 How did Half Acre influence your brewing style?
After working at Alinea I was just incredibly excited to have a normal schedule. I swept floors and cleaned up construction debris, cleaned kegs, and drank beer. It was awesome! They obviously understood my background and eventually allowed me to brew my first beer, the orange chicory rye, or the Empty Sea as it was known (my initials MTC).  From there they would allow me a beer here and there, they were very cool in allowing me to make beers that didn't initially make sense to them, they had a lot of faith in me that I wouldn't destroy a batch of beer.
As a incredibly fast growing brewery, most of our time was making Daisy Cutter (When I started there, they made 900 BBL the first year and about 12,500 by the third) so there wasn't too much time for experimentation, but we would still do a number of one-offs. Then a call came from Joe Catterson from Alinea and Next Restaurant, and they wanted to have a beer made for their Thailand menu. We discussed and came up with a beer called Horizon, a mangosteen and hibiscus ale. For me that was sort of a serious turning point that this can and is actually happening, for a fine dining restaurant to have beer as a specific pairing. And it was a fantastic pairing. We made a few more beers with them and it was time to finally follow my calling, open Band of Bohemia. I had already been working on this for a solid 2 years by now (took 5 1/2 to years of planning to open).
What's next for Band of Bohemia after earning this prestigious distinction? Perhaps GABF medal?
Maintaining. Tightening the screws. Continue to be even more creative and push the limits.
Oddly enough, a GABF medal has never really been a goal for me. We did send a beer this past year, but more because we could and also get tickets to go, even though we ended up not being able to go.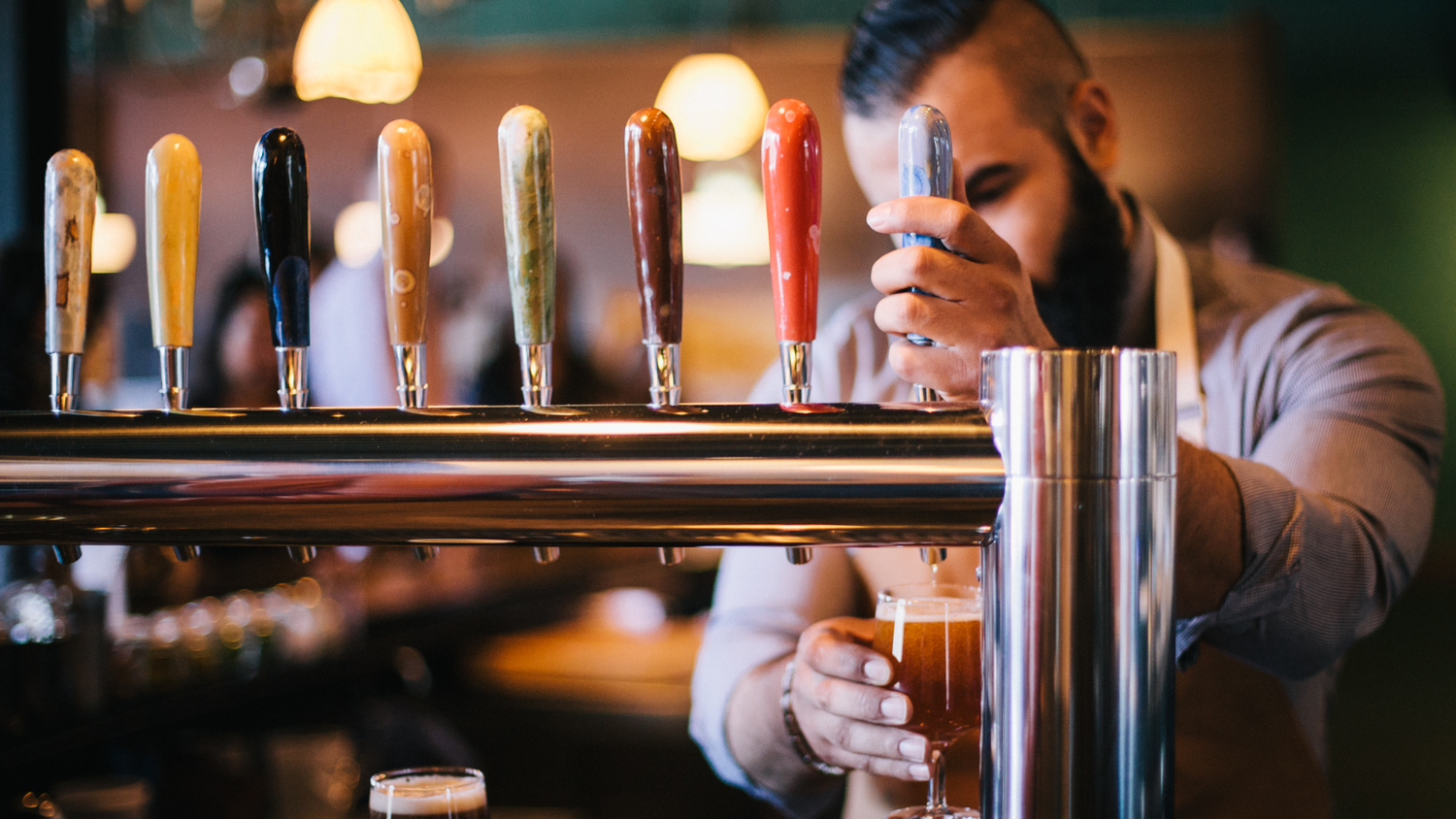 For those not in the know, Band of Bohemia is a brewpub, located at 4710 N. Ravenswood Avenue, a couple blocks south of Lawrence, in the Ravenswood neighborhood of Chicago. Their motto is:
"Rooted in the namesake gypsy spirit of collective ingenuity and dedicated to providing an elevated level of cuisine, libations, and service."
What sets this place apart is that Michael uses his years of culinary experience and brewing background from stints at Alienea and Half Acre to produce beers that are meant to pair harmoniously with the flavorful creations of head chef Matt Dubois. Together they reconstruct the flavors of the ambrosia of the gods.  As much praise as we at PorchDrinking have given them, this Michelin Star is proof of Band of Bohemia's imagination, preparation, execution, and dedication.
Cheers and we look forward to what is yet to come.
https://www.instagram.com/p/-pQ_wDgdbl/
---