No Comments
Event Recap | Rocky Mountain Cigar Festival 2017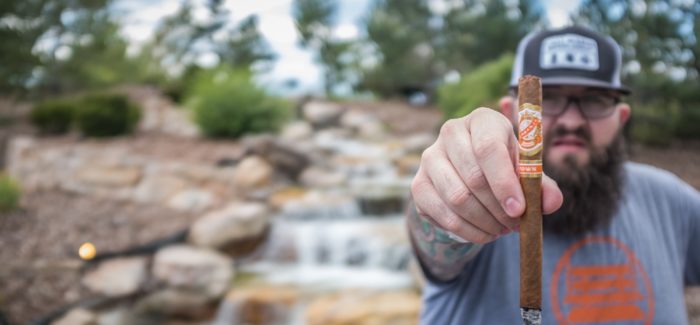 We came. We roasted. We toasted.
But we did it. We puffed and chugged our way through our fourth Rocky Mountain Cigar Festival on Saturday, August 26th, after enjoying a day in the sun to sip suds and puff clouds of grey smoke. As the festival 'wrapped' up, we reminisced about our favorite pour, favorite puff and the many take-aways a festival like this can present. As we ventured out to document the festivities and to bring back some new recommendations for you to try, with our lungs charred and our palates shot, we come back with hope you take a few moments to check out these great photos showcasing the event and hope to see you there next year!
Smoke 'em if you got 'em and sit back as we take you through a photographic recap of the Rocky Mountain Cigar Festival 2017 at Omni Interlocken at Broomfield. At four years deep, words start to describe this festival less as our photography team can explain so much more through their snaps of the day. We were lucky enough to reunite most of the crew (you were missed, Jasmin) and added our buddy, Dustin, from The Brewtography Project.
As legend and tradition goes, Dustin, Will Dozier, Lynn Thayer, Chris Day and myself met at Burrito Giant in my neighborhood in NW Denver to put some food-on-it and base-up before heading to the great North (Broomfield). Upon arriving to the festival at the Omni Interlocken, we were greeted with the sun… and lots of delicious libations and smoke. We had some fun, and it appears some people had some fun with us! Thanks Rocky Mountain Cigar Festival, until next year.
Paul Gatza from the Brewer's Association, notes that he was really enjoying the Elevation Pilsner and Wave Wheel Wit from Elevation Beer Co. He was also pouring mead for Redstone Meadery for bit and enjoying their libations. Thanks for chatting with us, Paul!
Lynn Thayer says, "The mead, the mead for me." Lynn may or may not have went back for a second pour of the Passion Fruit mead from Redstone.
Chris Day was all about that 4 Noses Brewing action. Namely, the Tart Mango Wheat. As hot as the day was, all of the aforementioned brews were most refreshing.But there were some heavy hitters too.
Big Willy, aka Will Dozier's favorite pour was City Star Brewing's Deadwood Ale – Deadwood is an imperial red ale aged four months in Spirit Hound Distillers whiskey oak barrels. It clocks in at 11.4% ABV.
Dustin Hall noted his favorite beer as the barrel aged imperial stout offering from City Star. We believe this to be BA Outlaw. Maybe it was BA Widowmaker? We don't know. This was one of the last pours we had and it didn't have a label.
Cory Pelc enjoyed the Cask Strength Rum from Bear Creek Distillery. He enjoyed it a couple of times. Mostly while bear hugging their sales rep, Jay.

Our Favorite Puffs
Laranja Reserva from Espinosa was our highlight of the festival. No surprise there. This cigar has been billowing up quite the cloud-talk in the industry for the last couple of years. A great smoke! Thanks for handing this off to us, Danny!
Drew Estates impresses again with their Liga Privada Undercrown Shade. This was one of our favorites from last year as well.
The Cattle Baron also showcased really well and, if you find this little guy, snatch it up! It's a classic.

Our Favorite Eats
Brownies. Brownies. Brownies. Need we say anymore? Fine, we had other favorites.
Dill Pickle sunflower seeds.
Hot dog, brat dog, we love cased meats!
Give us all of your chips!

Our Best Dressed Vendor and/or Patron
Smoking jacket AND Kilt. This dude was ready to be comfortable all day. Good choices, braj.
The bent hat trio from the RMCF media crew ~ We'll have to step it up to beat these folks next year.
Maybe myself with that smoking jacket? (Seabs, can I have that for Christmas/Yule?!)
---