No Comments
PorchDrinking's Weekly Denver Beer Beat | September 13, 2017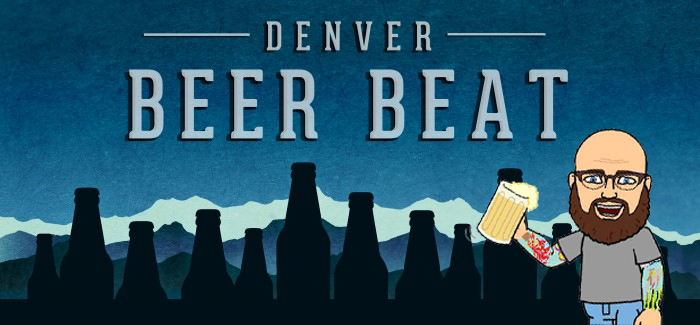 The Denver Beer Beat sheds light on news of brewery openings, special tappings, firkins and one-off batches, bottle releases, dinners, pairings, etc.
It's me, Cory Pellicle, on top of all things beer (see what I did there?) for this week here in the Denver area. I'm filling in for Jeremy while he is out on vacay. He is probably skulling coldies right now and hiking hills and doing all kinds of other ill shit. Well deserved, Jeremy, well deserved.
But don't worry! Jeremy will be back next week and we will be continuing to flesh out the 2017 GABF calendar. We just put up a shipload of events. Go peep 'em out, beer nerds. And keep coming back for more GABF coverage on the site!

Anniversaries – Shout-out to the homies of the foam over at New Terrain Brewing, Diebolt Brewing and Wit's End Brewing as they're all celebrating their anniversaries this week!
Grand Openings – Patience young mash-paddle-wan, patience. The Force is strong with late September/early October openings.
Beer Dinners/Brunch – If you are headed to Palisade for Wine Week and you have tickets to Black Project's beer dinner, then you already know what you are in for. You lucky bastard(s). If you are still in the metro area, head up to Loveland to hang with Grimm Brothers as they are getting barbaric AF with their first every Barbarian Dinner but do remember it's a  BYOK "Bring Your Own Knife" function. Srsly, you can only eat with a knife. How doperide is that? Skål!!!!! The Walnut Room is also hosting Victory Brewing on Tuesday night for some hops and nosh. Get it! Brunch more your jam, check out the homies from The Real Dill pairing up with Black Shirt Brewing on Sunday!
Beer Education/Pairings – Beer and Cheese (Copper Kettle), Beer and Cookies (Denver Beer Co – Arvada Location), Charcuterie and Cider (Stem Ciders) and more Beer and Cookies (Zuni Brewing).

Bottle/Can Releases – SUPER Secret Chatroom Crowler (Cerebral), Flanders Red Bottle (Baere Brewing) and LENNY (Call to Arms Brewing).
Festivals – Telluride Blues & Brews, Oktoberfest (Prost! Brewing), All Colorado Oktoberfest (Jailhouse Craft Beer Bar), DRINK RiNo Oktoberfest (Rackhouse Pub), Arvada Center Arts & Ales Festival and Hops N' Husks Beer Festival (Fritzler Corn Maze).
Firkins/Casks/Special Tappings – Um, there will be the Wet Hop Elevated tapped at Jakes Brew Bar in Littleton! Sour Opal (Firestone Walker) and Oak Theory (Casey Brewing and Blending) at Goed Zuur, Cucumber Red Ale (Loveland Aleworks), a handful of beers will be tapped at Wanderfest (New Terrain), Syrah Hybrid Stout (Launch Pad), All American Wet Hop Pale (Halfpenny Brewing), Citrus Beet Saison (Ratio Beerworks), and Hunt for Red October (Comrade). Pumpkin Porter & Kettlejito Release (Copper Kettle) and Fresh Hopped 1000 Barrels (Strange Craft Beer Co.
Tap Takeovers – The suds-slingers from Verboten and Loveland Aleworks are coming down to hang at Congress Park taproom. You should go to that.
Whatever you plan to do, make sure you plan appropriate transportation and drink responsibly… use two hands. Don't drink and drive!
Cheers to ye and may eternity find us in as good company as this! Stay Thirsty and Keep Denver Beer'd!
---