No Comments
Terrapin Beer Company | Dave's Not Here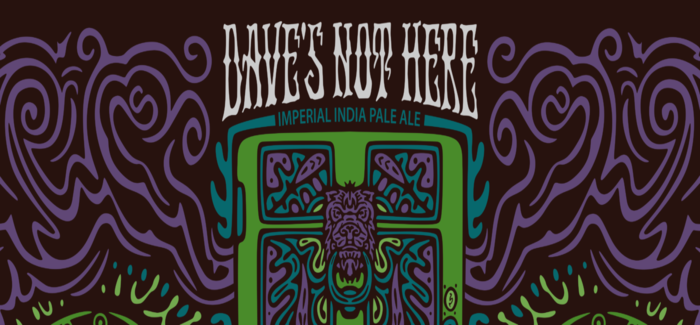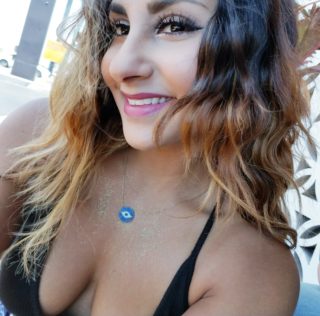 Alright hop heads, gather around! This is a good one. The flavors are apparent in the aroma alone, leaving you the only option to drink this brew from Terrapin Beer Company right away to find out how delicious it is. This bottle was poured into a pint glass on a rainy afternoon and enjoyed on the back porch. A beautiful golden amber color appeared with a thin head. I felt really fortunate to get this and was confident I would enjoy the beer.

I kept the bottle nearby to enjoy the interesting artwork and get the full experience. The name of the beer, Dave's Not Here, is what got my attention at first. It is clever and no surprise that Terrapin is behind that. I even got my phone out to listen to the famous bit from Cheech and Chong again to have a nice laugh. The real attention grabber was the actual beer and let me tell you, it is D-A-N-K.
A pleasant aroma of herbal, bitter notes precludes a medium body feel with slight carbonation. The ABV is higher but mild on the palate. Dave's Not Here is a limited release that any hoppy-hearted individual would want to get their hands on. Enjoy alone or with a friend if they answer the door for you, unlike Dave's situation.
All jokes aside, traditional hop flavors and the diverse malt profile create a fantastic brew. Since the ABV is more advanced, this beer is safe to enjoy slowly. As it warmed up a bit, I was able to enjoy the resinous finish even more. I would definitely say this one is drinkable for most who enjoy bold flavors. If you come across this beer, I would absolutely recommend it.
ABV: 9.3% | IBU: 92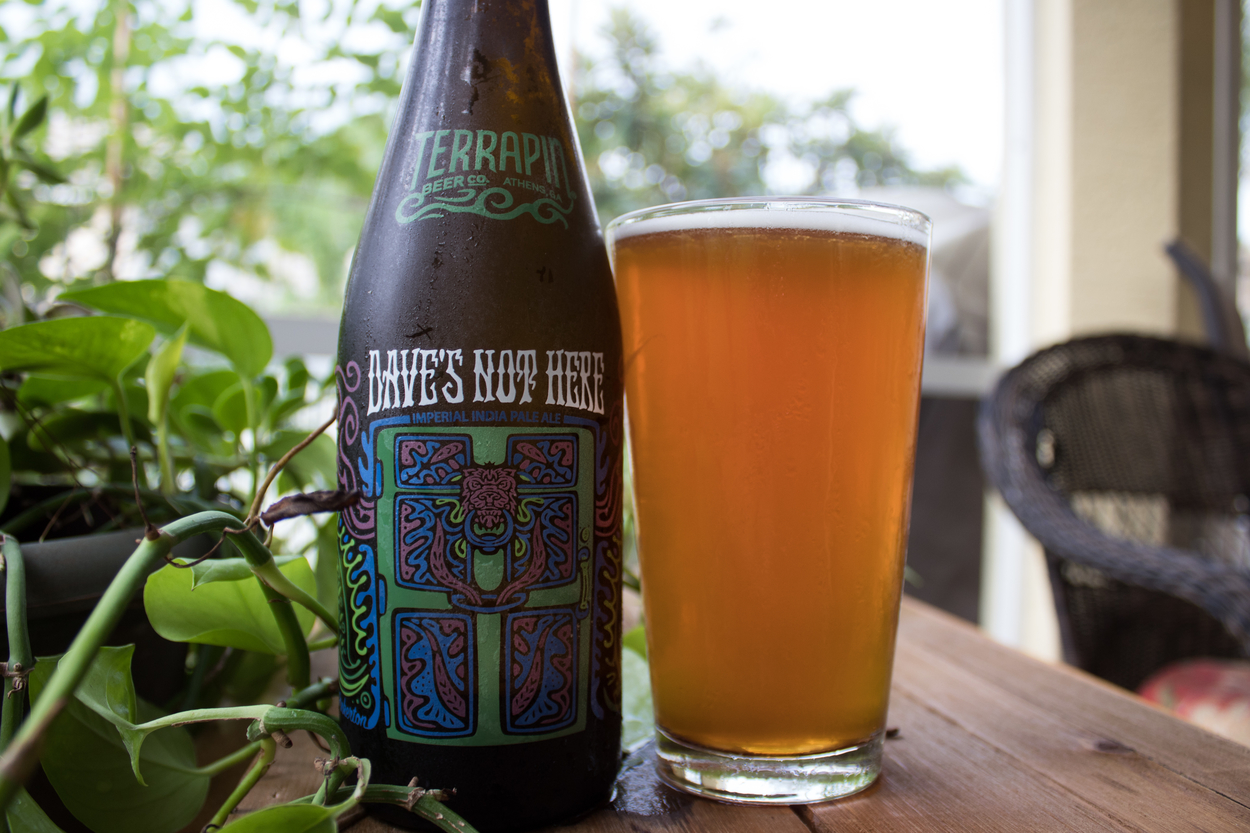 ---