No Comments
Previewing Bell's Brewery's New Beer Releases Coming in 2018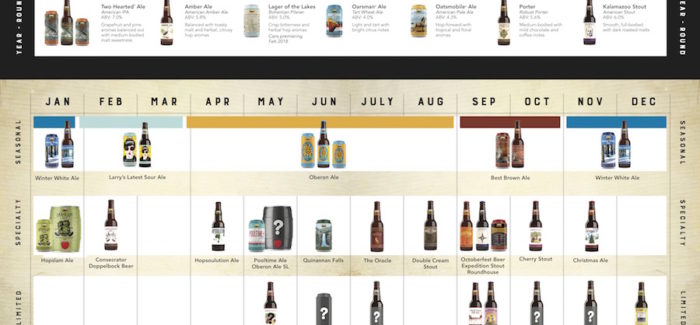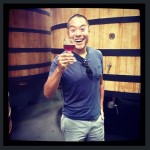 Every year PorchDrinking becomes the go-to source for the complete round up of beer release calendars from some of the country's best breweries. This year Bell's Brewery is on their game as they've already announced a preview of their beer release line up for 2018.
In 2018 Bell's core lineup will remain the same consisting of Two Hearted, Amber, Oarsman, Oatsmobile, Porter, Kalamazoo Stout and Lager of the Lakes, which will now be packaged solely in cans from here on out. Larry's Latest Sour Ale will join their seasonal rotation of Oberon, Best Brown and Winter White, with Oberon Day (the day Bell's Oberon is released), has been set for March 26.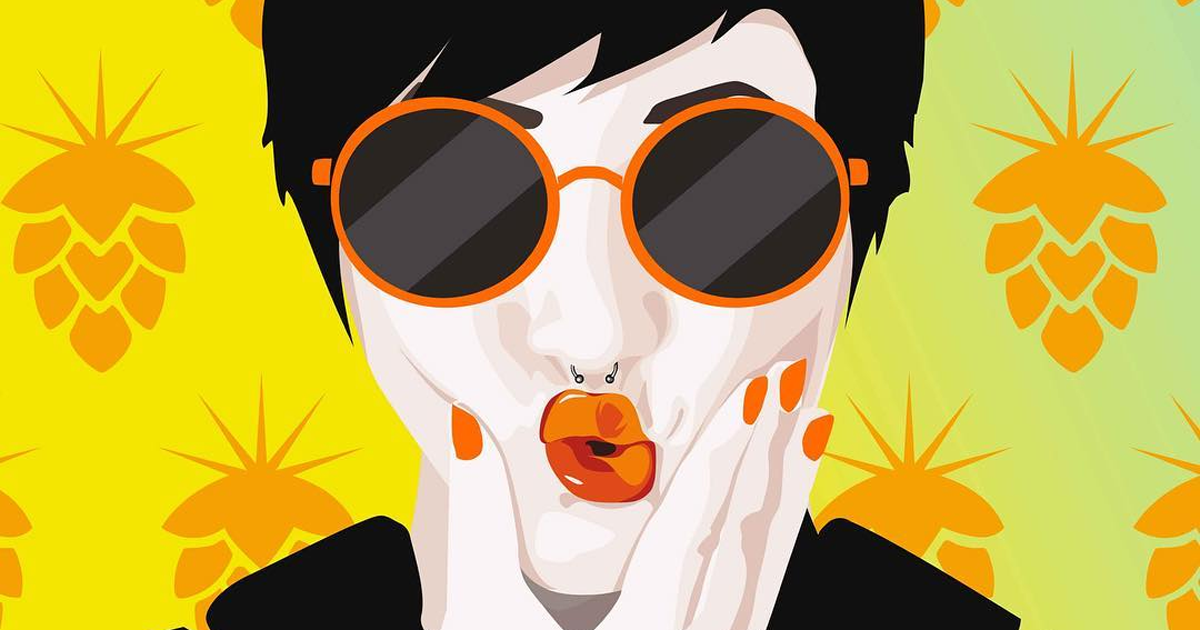 Bell's will also introduce four new beers to their lineup, including the adoption of a new Hell Hath (No Fury) series, which will consist of three new beers centered around the style of a Belgian-inspired stout. Hell Hath No Fury is a Dark Ale that will be released between two new companion beers, Road to Hell releasing in July, then Sympathy for the Devil in November.
"Hell Hath (No Fury) was always meant to be a trilogy of beers. That dream is finally becoming a reality," said Larry Bell, Bell's President and founder.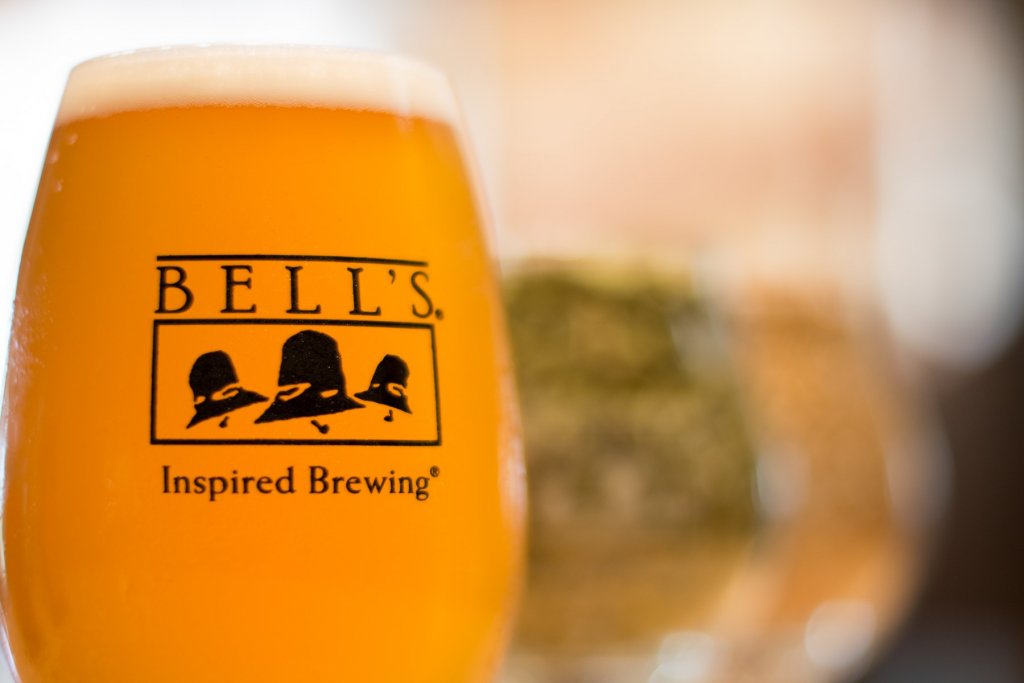 The fourth new debut will commemorate the 30th anniversary of the release of Bell's Cherry Stout, which first debuted in 1988. 30th Anniversary Cherry Stout Reserve is suped up version of one of Bell's signature stouts made with cherry juice sourced from Michigan's Traverse City region.
And finally, local fans of the brewery may recognize a familiar brand in Sparkleberry Ale, which debuted at Kalamazoo Pride in 2013 and will now see a wider canned distribution. Sparkleberry Ale, a Belgian-style Tripel brewed with raspberries, will be released in 16 oz. cans, packaged in 4-packs.
For the full lineup of  Bell's Brewery's New Beer Releases Coming in 2018 check out the full calendar below.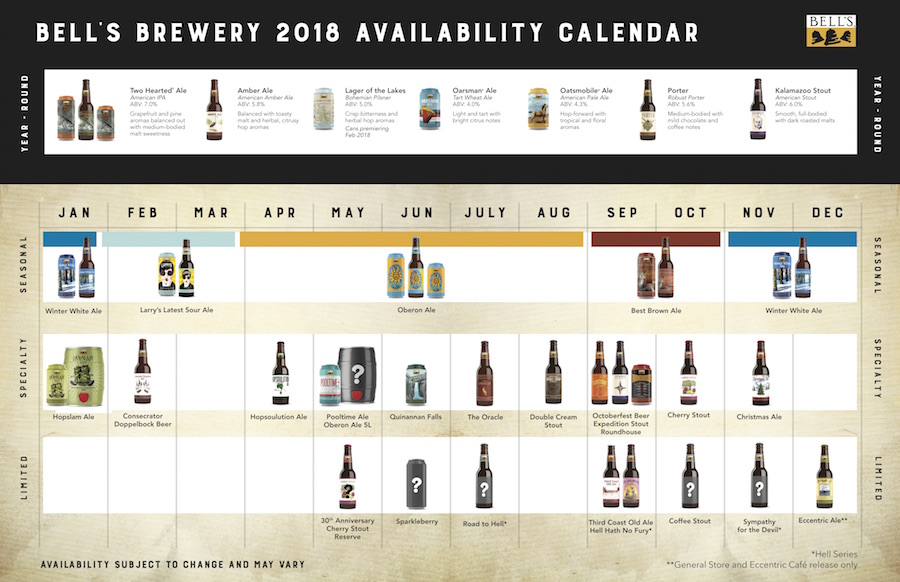 ---