No Comments
Event Preview | Scratch Brewing Company's Fifth Anniversary Party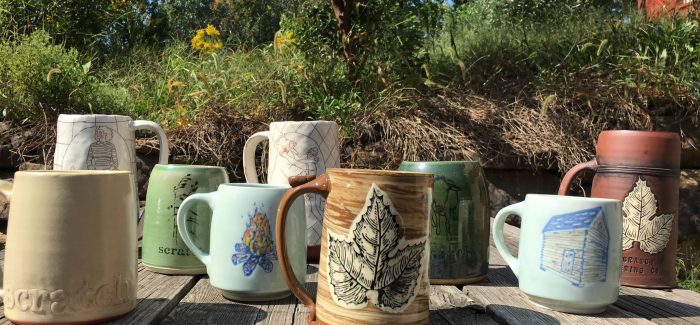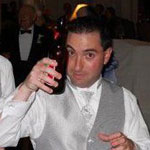 Over the past five years Scratch Brewing Company has done some remarkable things with not only beer, but food and botanicals as well. On March 3 and 4 the brewery will celebrate their fifth anniversary with a big celebration that will include a lot of Scratch beer, of course, but also food and local art as well.
Tickets are $30 each and can be purchased here. Each ticket will include a glass, eight tasting tickets and unlimited homemade soda, tea, and both hot and cold drink offerings from Dark Matter Coffee. There's a limited number of tickets and they are expected to sell out prior to the event.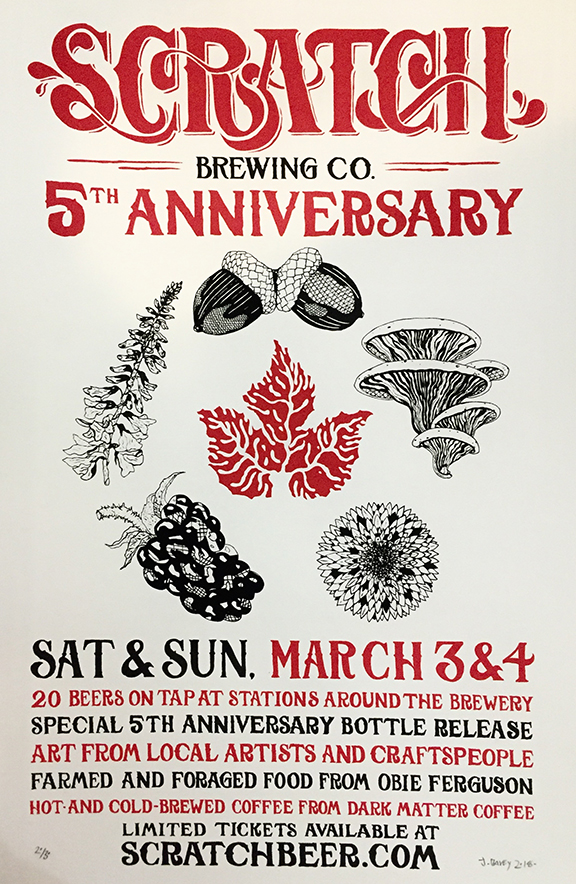 The beer at the event will range from their classic offerings, some old favorites that haven't been brewed in a long time and a special one-time fifth anniversary beer.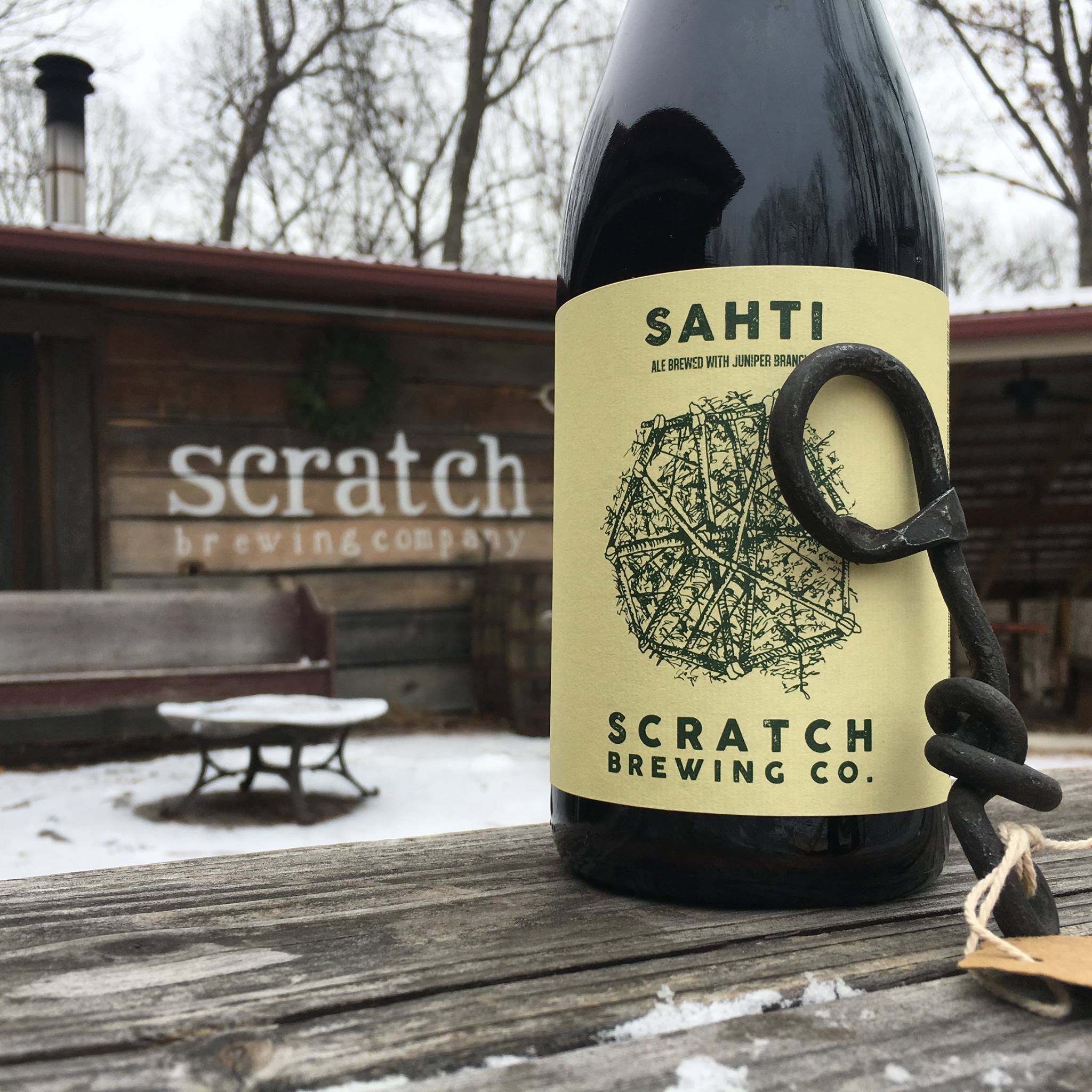 Obie Ferguson, chef and partner at Wisteria Gastropub in North Carolina, will be designing a food menu for the event. Ferguson and Scratch have collaborated in the past and the menu for the event will feature ingredients from North Carolina and Southern Illinois.
Located about five hours south of Chicago, Scratch has a large, dedicated following throughout the state. In the city, when Scratch is available, it's typically in high demand. Owned by Marika Josephson and Aaron Kleidon, the two focus on using local ingredients in their beer and grow a lot of their ingredients on-site.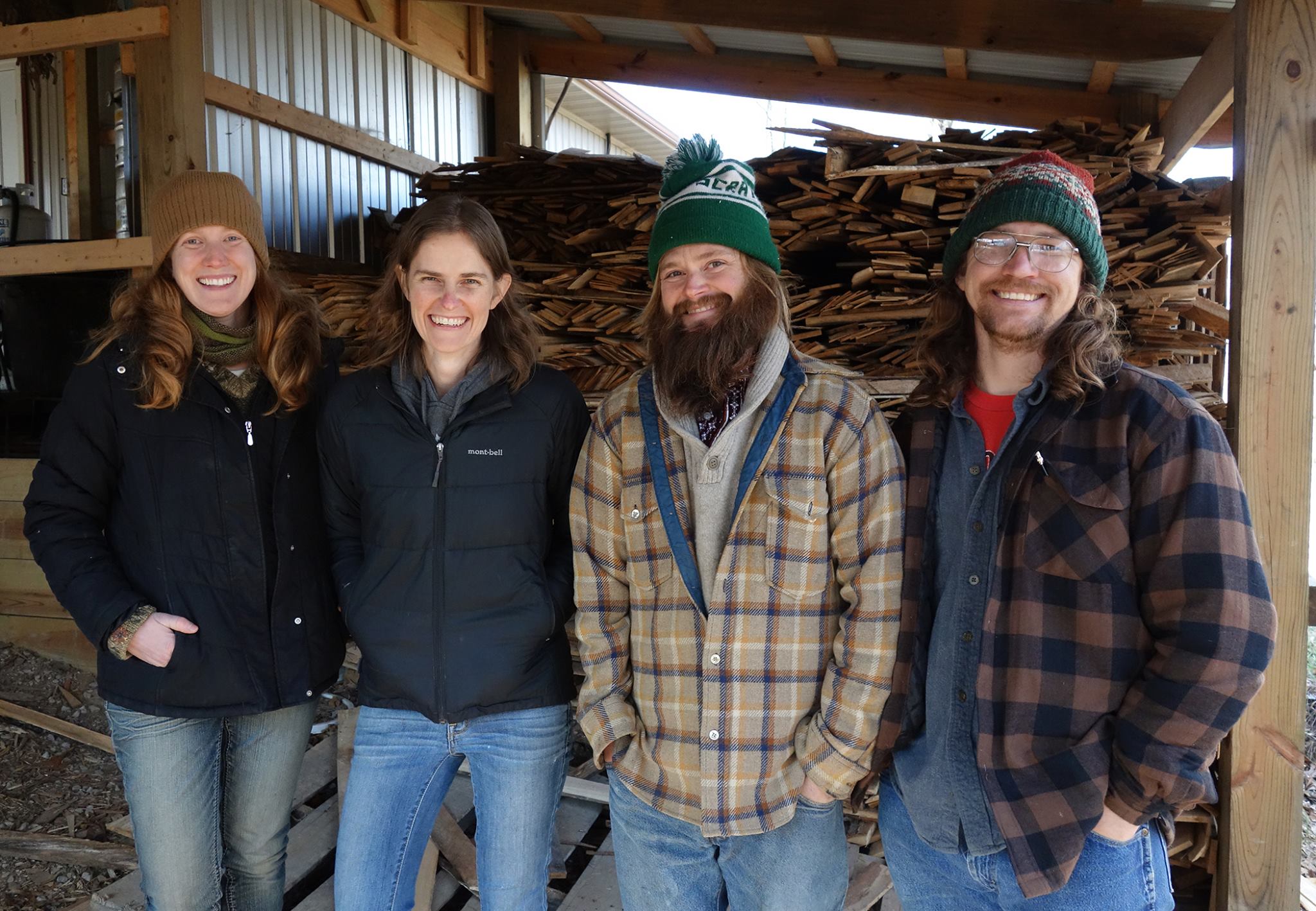 Just two years after opening, they brought on two full time farmers. Kris Pirmann and Adriane Koontz, who were the founders of River to River Farms were brought on. It was a big move for such a small brewery, however, they were brought on to manage the gardens and help process plants that would be used in the beer and the food.
There are a lot of food items available at Scratch. From wood-fired pizzas to fresh baked breads to cheeses, food is part of the experience when you visit the brewery.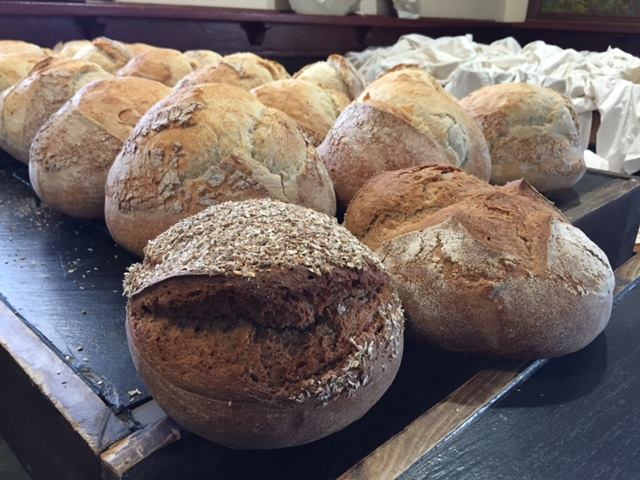 Scratch isn't producing a ton of beer, currently they produce under 300 barrels a year, however, they're starting to see their distribution grow. While the majority of their beer is purchased directly from the brewery, Scratch is now available in Colorado, North Carolina, Kentucky, South Carolina, Indiana, New York, Washington, DC, and internationally in Belgium. In 2018 they are hoping to begin distribution in Pennsylvania and Tennessee.
MIKE ZOLLER IS THE MIDWEST EDITOR FOR PORCHDRINKING.COM. FOLLOW HIM ON INSTAGRAM: @CHICAGOBEER AND PORCHDRINKING CHICAGO'S TWITTER FEED FOR THE LATEST CHICAGO CRAFT BEER NEWS: @PORCHDRINKCHI.
---