No Comments
Iron Hill Brewery | Philly Special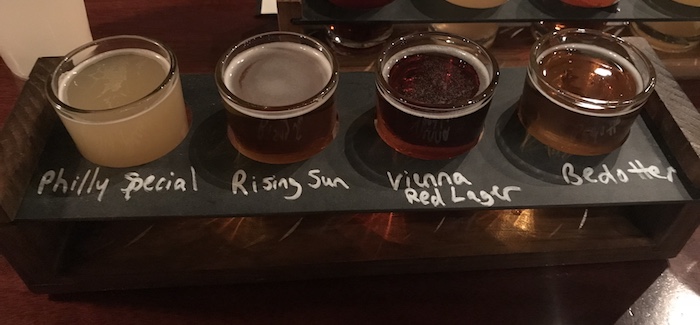 I recently decided to make the hour drive to Iron Hill Brewery's Phoenixville, Pennsylvania location. So with my fiancée and daughter in tow, I braved some pretty terrible parking conditions. After a brisk walk down Bridge Street, we were there. Iron Hill is one of the winningest breweries in GABF history, and they brewed a beer for some more recent local champions — the Philadelphia Eagles. Named for the trick play that sealed the Eagles' victory, Philly Special is a beer that has a few tricks up its own sleeves.

Philly Special is a Philadelphia-style IPA, which is just a New England-style IPA with the most recent Vince Lombardi trophy. Brewed with flaked oats and wheat, this hazy beer is not completely opaque like some of its NEIPA cousins and pours a yellowish-orange color.
ABV: 6.7% | IBU: 16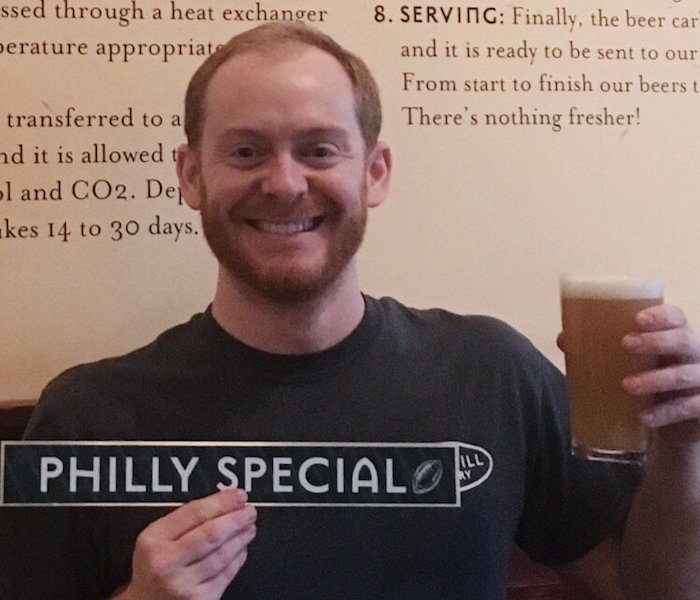 A sniff reveals aromas of tropical fruit, citrus and pine, which invites you in for an immediate sip. The flavor profile is dominated by juicy orange and zesty citrus, but there is also a hint of pine hiding in the finish to balance things out.
Iron Hill has also recently revamped its restaurant menus, adding a slew of dishes that are both beer-inspired and use Iron Hill's beers as ingredients. Philly Special tasted just fine with our hummus appetizer, but it really shone next to my main course. The Pickled Steer is a roast beef sandwich with red peppers that are pickled in the brewery's own Vienna Red Lager and Ore House IPA. Philly Special really popped when contrasted with this savory, horseradish-sauced meal.
If you want to taste victory, head to Iron Hill Brewery and get Philly Special while it lasts. You can check each location's taplist on their website before you go.
When champion brewers pay homage to a championship sports team, only great things can happen!
Fly, Eagles, Fly!
---